Our Story
Our Story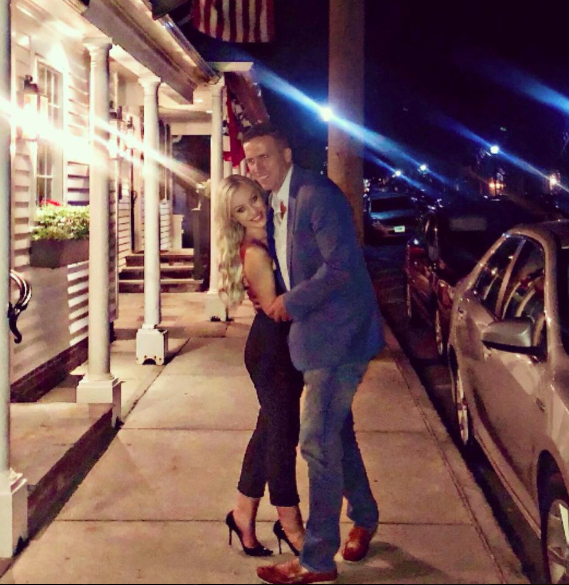 James and Cristina met at the Griswold Inn in Essex, CT in August 2016. After they enjoyed a glass of wine, they walked down to the dock. For the next 4 hours they sat by the water and discovered their mutual love of history, politics, law, and self deprecating sense of humor.

Over the next year, they saw each other relatively frequently. However, Cristina broke things off when she realized their timing was off- James wasn't ready to settle down and she was.

Soon after, James unanimously won his United States Supreme Court case Lewis v. Clark. In a moment during celebratory drinks with his best friends, he confessed that something was missing. His friends asked what he was looking for in a partner and it became clear to James as he listed off his "perfect match" that he had already found her. James spent the next several months trying to win his future wife back... including (shamelessly) using their dog Flutie to encourage her to talk to him.

On December 9, 2017, Cristina agreed to meet James where they had their first date well over a year earlier... on the condition that he brought Flutie.

One year later on the same date, in that exact spot in Essex, James asked Cristina to marry him.

They'll wed on August 24, 2019 at Cristina's family home.
The Wedding
Saturday, August 24, 2019
5:00 PM
Attire: Black tie optional