Our Story
How it all Started
Derek and I met back in high school but we weren't too keen on each other at the time. I was the stuck up cheerleader and he was the know it all snob. Years went by and we crossed paths again at the Arcadia High School Rock and Roll Show. Derek's youngest brother Cody was in the show and I was co-producing it when Derek walked back stage one night. He definitely caught my eye and I apparently caught his. We exchanged greetings that day and several weeks later I got my first Facebook message from him. We instantly hit it off, and before I knew it we were going out on our first date. That night we went out for dinner and then came back to my house to watch a movie. We never did end up watching anything but each other though because we were too busy talking. We shared so many stories, intimate details, and laughs that night that we stayed up until 5:30 in the morning. There was no denying the connection, spark, and attraction that was there from the very beginning. Two days later Derek officially asked me to be his girlfriend and looking at each other that day we just knew that this was something special. Fast forward to the present and all that's left is to say, "I DO!" to our best friend, soul mate, and love of our life. After that well, theres only, "And then they lived happily ever after........"
The Wedding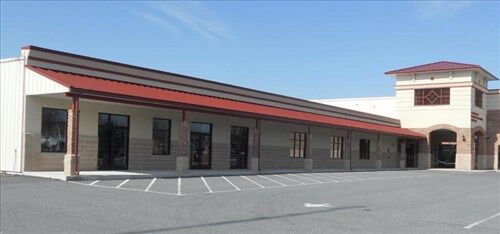 Sunday, May 27, 2018
4:00 PM
Ceremony and Reception
Pocomoke Community Center
1410 Market St. Pocomoke City, MD 21851
Other Events
Rehearsal Dinner
Saturday, May 26, 2018
The Home of Donald and Christine Doré
Rehearsal Dinner guests will be by invite only. It will only be open to the wedding party.
Wedding Party
Erin Ayres - Matron of Honor
Janelle Johnson - Bridesmaid
Best friend of the bride for 9 years.
Rebecca Hail - Bridesmaid
Friend of the bride and soon to be family member.
Amy Sawyer - Bridesmaid
Friend of the brides since college.
Joshua Hail - Best Man
Twin brother of the groom.
Maury Van Kleef - Groomsman
Close friend of the grooms for 13 years.
Cody Doré - Groomsman
Youngest brother to the groom.
Cody Graves - Groomsman
Navy friend of the groom.