Our Story
Once upon a time... Reluctantly....
....Dini signed up for online dating. After two months of thinking about dating she finally signed in. Another month passed, during which time she occasionally read the emails and profiles for pure entertainment value. Eventually, she agreed to two brief meetings (that did not turn into matches). She quickly determined that online dating was not her gig and was convinced it could not possibly end with success. So she set out to cancel her subscription and free herself from all the "winks" and really cheesy pickup lines. After spending hours of going in circles on the website (The keepers of the gate for online dating sites ingeniously make it impossible to quit quickly or easily), an email popped up.
The email was from Chip Shabazian. "What kind of a name is Chip?" she said to herself. But his note was written well so curiosity was victorious. After browsing Chip's profile, Dini thought he was kinda cute and had some great things to say (Good sense of humor, articulate, attention to detail, honest and he spelled all his words correctly!). The fact that he had 4 kids wasn't that daunting (considering she has 4 of her own). But she was still unsure about dating. Upon discovering that Chip was a widower, she became somewhat hesitant. After all, this could be the man of her dreams and how do you share a man with another woman's memory? She asked herself "How can I avoid minimizing the love from his previous relationship, but also be the center of his love going forward?" It was simply uncharted territory. But Dini decided to respond to Chip's note (It's important to say that Chip did dangle the "I am a 49er season ticket holder" carrot right out of the gate! Pretty clever.).
Two or three messages into the dialogue, they discovered that they lived close to each other, and Chip suggested they meet up at the Underdog Wine Bar at Concannon Winery in Livermore. The fact that Chip went in for a hug right away was a really good sign. They agreed they only had an hour to spare….. Three hours passed very quickly and the conversation flowed easily and comfortably. After a hug and a goodbye, they parted ways.
Dini knew there was something special about the connection. And she was pretty sure Chip felt the same way. So they began texting and having occasional dates, always meeting at the date location (It was too early on to know whether or not Chip was an axe murderer!). Chip was always a perfect gentleman. The conversations flowed and the connection was undeniable.
On about the fourth date, Dini was nervous because the mushy love feelings were developing and she knew she had to deliver the news to Chip that she was a cancer survivor and give him the opportunity to bolt (or not). This is not information she normally shares with people and she was anxious about his response. Needless to say, Chip's response was both loving and kind.
Once Dini realized that Chip is the kind of person who says what he means and means what he says, she was very pleased and relieved. Though it didn't happen overnight, they cautiously got to a place of mutual trust and respect and being together felt synonymous with being "home".
Two years later, they've traveled to many different places, turned over every stone about each other and blended homes. On Christmas Eve 2015, Chip got on bended knee and proposed in front of families and friends.
The big day is coming in July, 2016 and Drake, Chase, Danica, Christina, Nicole, Samantha, Michael and Rylie Ann will all be on hand as they blend their beautiful families.

Neither Chip or Dini are perfect, but they are definitely perfect for each other and the love runs incredibly deep.
Thank you Fate. Thank you Karma. Thank you Match.com.
The Wedding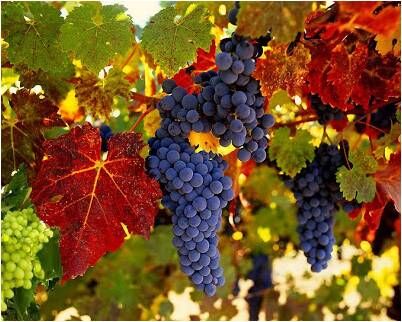 Saturday, July 30, 2016
6:30 PM
Attire: Formal or Semi-Formal, you choose
Ceremony
The Meritage Resort and Spa- Vineyard Gazebo
875 Bordeaux Way, Napa, CA 94558, United States
Reception
The Meritage Resort and Spa - Wine Cave
875 Bordeaux Way, Napa, CA 94558, United States
In order to allow all of our guests, including parents, an evening of relaxation we have chosen for our wedding day to be an adult only occasion. We hope this advance notice means you are still able to share our big day and enjoy having the evening off!
Other Events
Live Streaming of our ceremony
Saturday, July 30, 2016
6:30 PM
The Meritage Resort and Spa
875 Bordeaux Way, Napa, CA 94558, USA
Didn't make the ceremony, but want to see the live stream? Watch it here