Our Story
Get To Know Dylan And Arielle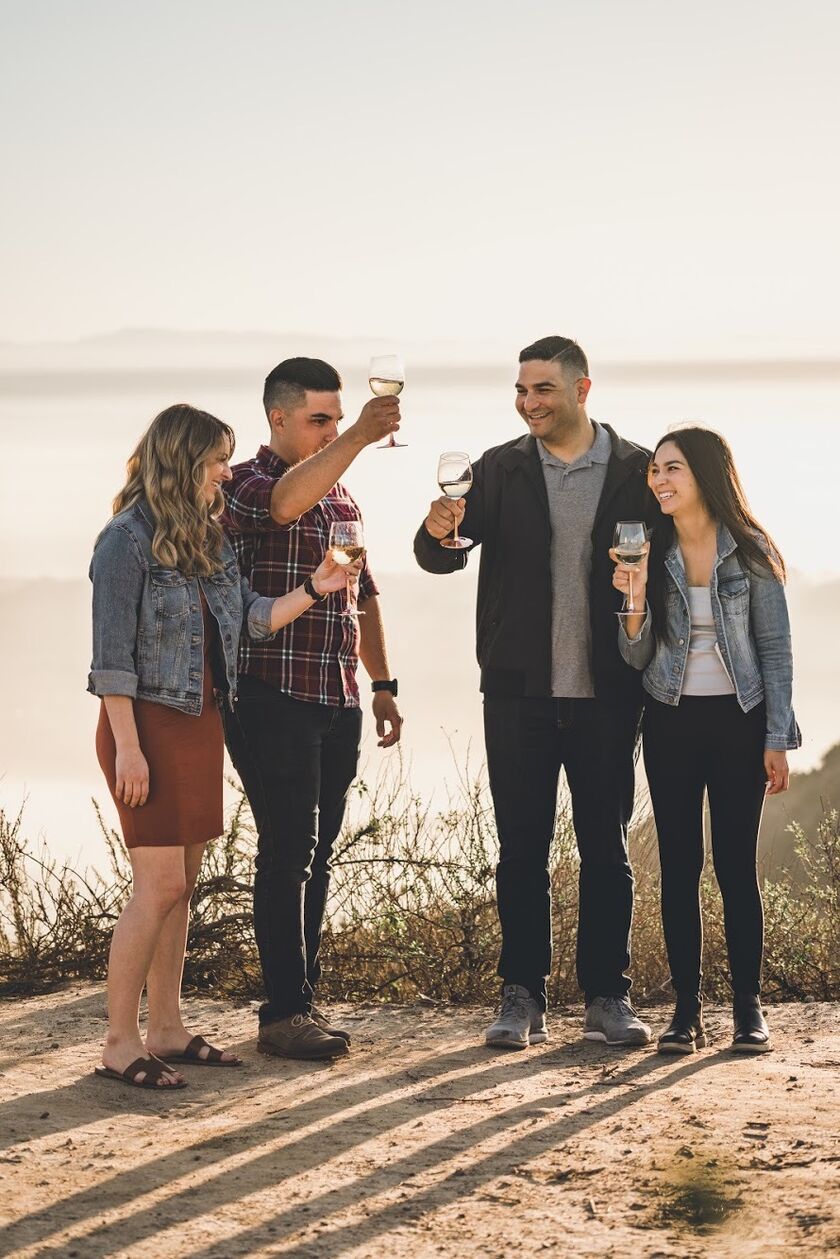 About Dylan:
Loves all things sports but mostly baseball (Go Angels). He's worked at Costco for the past 8 years and has spent the past few years rotating through the building into different areas of Management. In his free time Dylan enjoys playing MLB on PS4 or watching movies. He is the social butterfly of the couple and is the life of the party anywhere he goes. Find Dylan ripping his pants on the dance floor on the wedding day!
About Arielle:
She has spent the past 9 years of her life working at Disneyland. She has spent the past few years training new ride operators and trainers! She is also a full time nursing student at West Coast University and plans to graduate with her bachelors in June! In her free time in quarantine she enjoys playing Call of Duty and doing art projects. Outside of quarantine she enjoys anything outdoors!

How did they meet?
Arielle and Dylan met through coworkers and were given each other's phone numbers. They went on one blind date and the rest was history....

The proposal
After 4 years of dating, Dylan decided to make the big move. He took Arielle to the "top of the world" where they shared their first date. He even had a photographer set up! Immediately after, their best friends (Cynthia & Andrew) joined in on the fun where all 4 of them spent the weekend in San Diego.
Fun Fact: Dylan was so nervous that he forgot to bring his suitcase of clothes to San Diego, however, didn't forget his suitcase of shoes!
What do Arielle & Dylan do for fun?
Fun is limited with their busy schedules, however if you catch these two together outside of the house, they're probably at a sporting event. Go Ducks!

Where are they now?

Arielle and Dylan share an apartment in Fullerton with their two cats (Lilly & Felix) and fish.
Big plans for the future?
Dylan has been working his way up at Costco for years and plans to continue doing so. Arielle is weeks away from achieving her Bachelors of Science in Nursing and wants to become a registered Nurse quickly after the wedding. The couple plans on moving out of state to Georgia for cheaper housing, outdoor activities, and East Coast vibes!

Wedding Day Details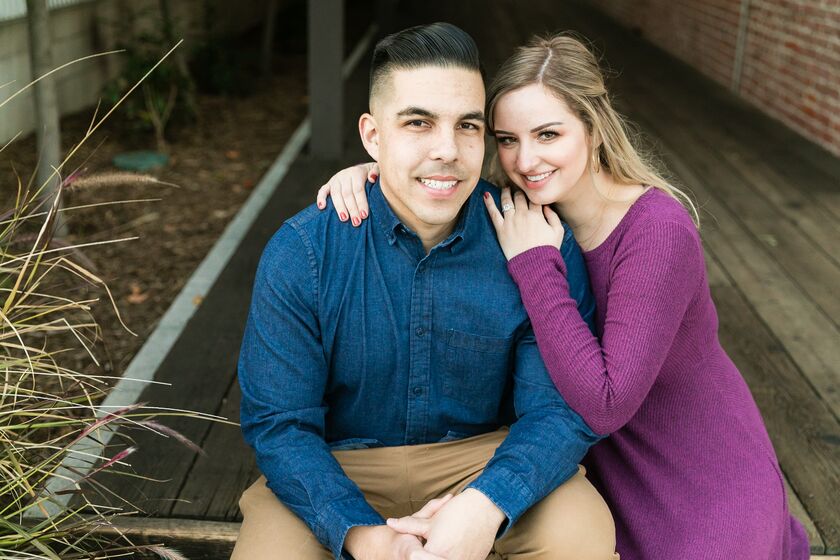 Venue
Galway Downs
38801 Los Corralitos Rd, Temecula, CA, 92592
Hello Everyone,
There are a few things we would like to take note of:
Covid-19
While Covid-19 threatens the date of the wedding, we are closely monitoring the situation and will perform the necessary steps it takes to keep our friends and family safe. At this time, it is not required for us to postpone the wedding date, and we will not unless stay at home orders are still in effect. We will update this page as necessary if we need to make any adjustments.

Traffic
Having the wedding on a Thursday means there is going to be a lot of traffic heading inland from Orange County so please take that into consideration if you are not going to be in Temecula before the wedding. It can take an upwards of 3 hours of sitting in good ol' 91 freeway traffic.

Registry
With plans to move to the beautiful state of Georgia at the end of the year we are requesting that you do not bring physical gifts as we plan to move with minimal items.


4th of July Weekend
The day after the wedding we plan to go wine tasting in the town, you all are invited! More details to follow...

Questions?
If you have any questions feel free to reach out!
Please Text:
Arielle: (209) 277-6493

Dylan: (949) 701-6740
Or Email:
ariellencook@gmail.com
dbenn44@gmail.com
Wedding Party
Matt Mokelke - Best Man
Best Friend since 2012 thanks to Costco. Movie buff, champion fisherman, and the only Seattle Mariners fan that has never been to Seattle. He's the guy that looks like the Brawny man. He's a gentle giant.
Matt Dutcheshen - Groomsman
Been in Dylan's life since 8th grade. Navy seaman, world traveler, favorite music artist is Kesha, tells airplanes where to land (ATC). Matt is the son that Dylan's parents wish they had.
Eddy Magana - Groomsman
Eddy is the most interesting man in the world. He will probably be running late so if you see a guy on a little scooter racing to the venue.....that's Eddy!
Aidan Cook - Groomsman
Arielle's Brother. Really good at video games and best dancer of all the groomsmen. You can find him in the center of the dance floor.
Andrew Forsley - Groomsman
Andrew is the paramedic on site. He is not just here for good looks. He is one of Dylan's go-to guys and has a mustache that will take your breath away.
Gabe Cordova - Groomsman
Gabe and Dylan met when Dylan was an assistant coach on his first baseball team growing up. Little did Dylan know that one day Gabe would get his barbers licence and become Dylan's go-to guy when it comes to getting a fresh cut. Over the years Dylan and Gabe have become great friends. Watch out for this guy because he will cut you!
Eerin Williams
Wedding Officiant
Eerin has been friends with Arielle for years and they met working at Disney. Eerin and Dylan became fast friends and bonded over everything baseball. Eerin now works for Dreamworks Pictures. Cool right?!?!
Chuck and Anna Bennett
Parents Of The Groom
Chuck and Anna are from the OC. Chuck was Dylan's baseball coach growing up and is the reason he is the sports fanatic he is today. Anna is not only an amazing hair dresser but also the reason Dylan like to shop. You can probably find these two watching the sunset wishing they were in Maui.
Cynthia Forsley - Matron of Honor
Cynthia and Arielle met working at Disneyland 8 years ago! Their time is usually spent on double dates with Cynthia's husband, Andrew. Cynthia is a mastermind at getting stuff done. She loves to explore new food places or the latest cat cafe's. You'll most likely spot her laughing on the sidelines with a drink in her hand (probably a vodka soda).
Hilary Breznik - Bridesmaid
Hilary and Arielle met working at Disneyland years ago as well. The two lived together as roommates for 3 years and because of this, have countless memories and a friendship that will last a lifetime. They grew up in neighboring cities and have had many adventures together. If you spot Hilary, ask her about the smooshed Frappuccino (it's a great story).
Leanne Bergey - Bridesmaid
Leanne is Arielle's longest friendship. These two met while homeschooling in grade school and spent their time bonding at swim practice and getting Rite Aid ice cream. Leanne currently lives in Chicago but that does not stop these two from remaining friends over the years. You will definitely be able to spot Leanne spending her entire night on the dance floor.
Bri Parker - Bridesmaid
Bri was Arielle's first friend when she changed high schools in her Junior year. These two were inseparable. If these girls aren't talking about how everyone from High School is married and having kids already, they're probably reminiscing on old stories about art class. If you catch Bri, she'll probably tell you about the story when she gave Arielle a concussion.
Katelyn Cunningham - Bridesmaid
Katelyn is Arielle's Aunt but do not be fooled, with only a one year age difference these two grew up more like sisters. Childhood memories consisted of camping with family, taking many trips to Oregon, and going to High School together. If you need someone to perform every dance and song from any High School Musical movie, Katelyn and Arielle are your girls!
Haley Bennett - Bridesmaid
Sister of the groom, Haley. She might go to the dance floor for a couple of songs but she will definitely be double fisting beer the whole night. Arielle and Haley enjoy playing Call of Duty together until 2 o clock in the morning on quarantine days.
Jenna Cook - Bridesmaid
Sister of the bride, Jenna and Arielle have a 10 year age gap. Jenna is extremely shy but loves video games and corgis.
Roderick & Theresa Cook - Attendant
Parents of the Bride:
Roderick and Theresa raised Arielle in a small town in central California called Oakdale. Rod taught Arielle everything video games and sports while Theresa taught her education (literally, homeschooled), and artsy. When you see all of the signs placed around the venue, Theresa made those!