Our Wedding
Saturday, June 30, 2018
4:00 PM
Attire: Semi Formal
Ceremony
Clarion Hotel Airport
1230 Congress St, Portland, ME 04102, USA
Reception
Clarion Hotel Airport
1230 Congress St, Portland, ME 04102, USA
Your children are cute but we have limited space (and intend to party).
Please make it a date night!

xoxo
Dinner Buffet Menu
Salads
Caesar Salad
Mixed Greens Salad
Entrees
Top Round of Angus Beef
Cheese Tortellini
Stuffed Zucchini
Sides
Chef's Roasted Potato
Chef's Vegetables
Freshly Baked Rolls


Drunk on Love - The Bar Situation
Beer and wine is on us during cocktail hour. Wine will be served at the table with dinner, your choice of Merlot or Pinot Grigio. After dinner you are on your own with a CASH only bar, no credit cards (sorry) :-)
Our Story
How We Met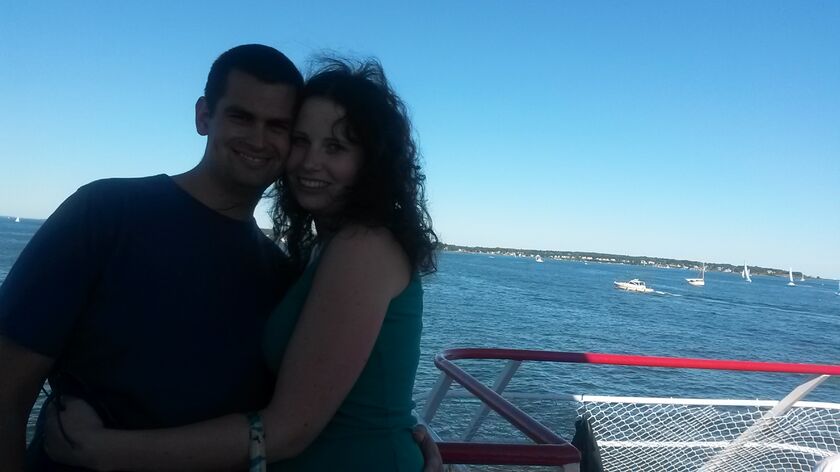 We met online through OkCupid and after messaging for a few weeks had our first date at Silly's Restaurant followed by a stroll to the Eastern Prom.
Our Home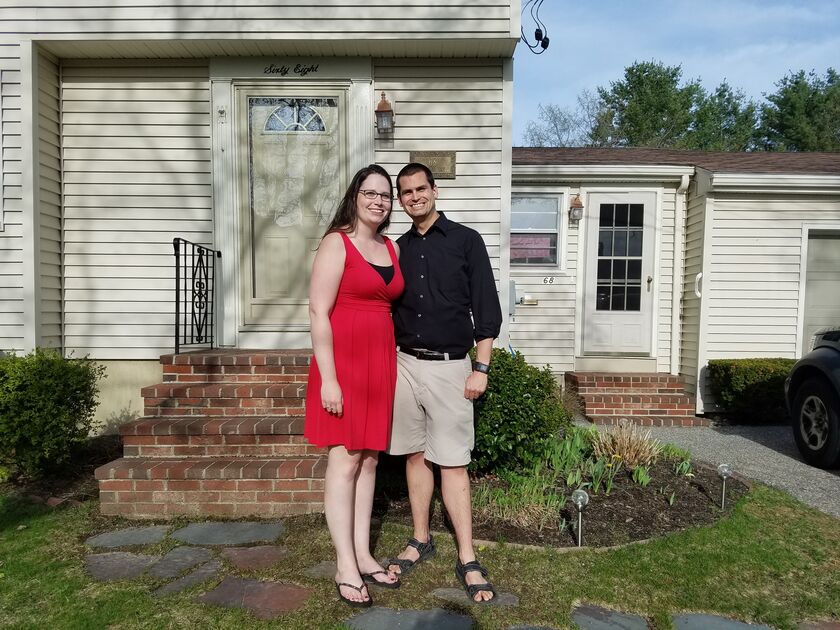 We decided to move in together in the fall of 2015 and found a condo (for Eric) to purchase on the West End of Portland. There we learned what it truly meant to work together as a couple as we had to do lots of improvement to make before it felt like home. We figured it out over gallons of paint and trips to Home Depot. Two years later we decided we were ready to move on to house with a yard and after a bit of searching we found the perfect place, this time with more realistic expectations of the challenges that home ownership can present. We're slowly chipping away at the long list of projects we want to complete but in the meantime are very much enjoying our home in the process.
Our Baby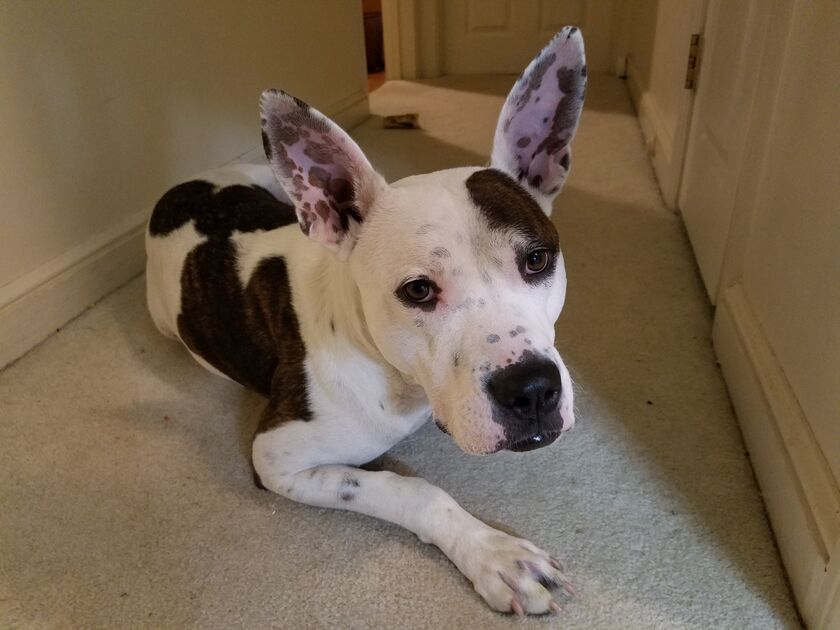 Margo is our fur baby, we fell in love with her after spending several weeks fostering her through the Animal Refuge League in 2016. We love her cuddles and her sweet disposition even if she often has lots of energy to expend. It is important to both of us that if you are considering adding a new family member that you adopt one in need of a forever home over shopping for one at a pet store because there are so many in need.
Binga's
Binga's has played an important role in our lives, it's where we first said I love you, decided to move in together, talked about marriage, introduced our best friends to each other, discussed getting a dog, and many other important conversations. It is our favorite restaurant and we encourage everyone to visit. Eric always grab chicken tender's with a random sauce decided at the last minute and Heather gets her traditional tofu wrap with sweet and sour sauce or something more spicy if she's feeling adventurous. We both love the atmosphere, large beer selection, fried pickles, potato cakes, and their variety of sauces.
Proposal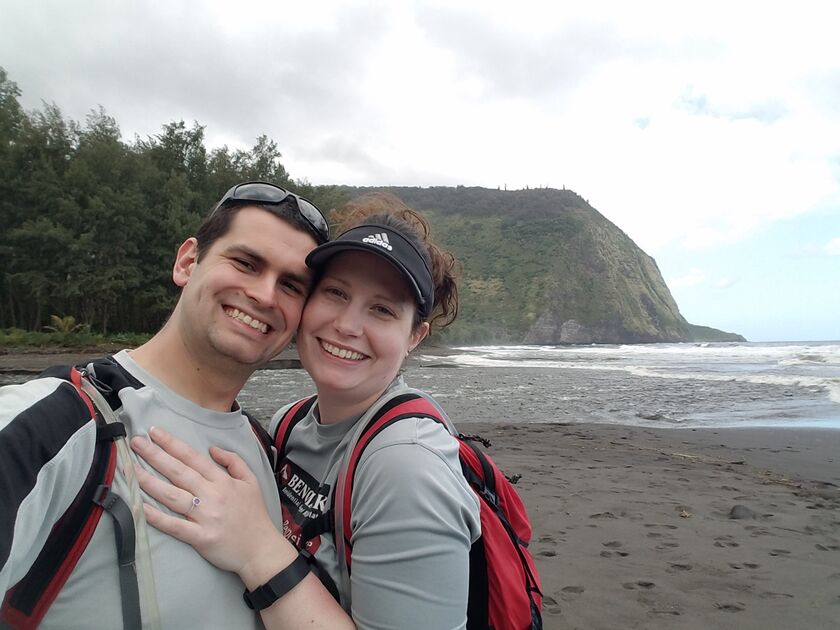 We traveled to the big island of Hawaii in February of 2017 for a work retreat with Apsis (Eric's employer). After driving down a 25% grade road (terrified) in our rental Jeep to Waipio Valley, Eric brought the ring out on a black sand beach and asked Heather to join him in marriage and of course she said yes. They took quite a few silly selfies and then tried to let every one know, but with low cell service it was a race to see whose text won. Margo was the first to find out (thanks Tyler!), followed by friends and family. It was a great day in a beautiful location!
Wedding Party
Garrett Staples - Groomsman
Michael Carter - Groomsman
Jonathan Swiger - Groomsman
Heather Swiger - Maid of Honor
Sarah Livingstone - Bridesmaid
Daphne Gayle - Bridesmaid