Our Story
How We Met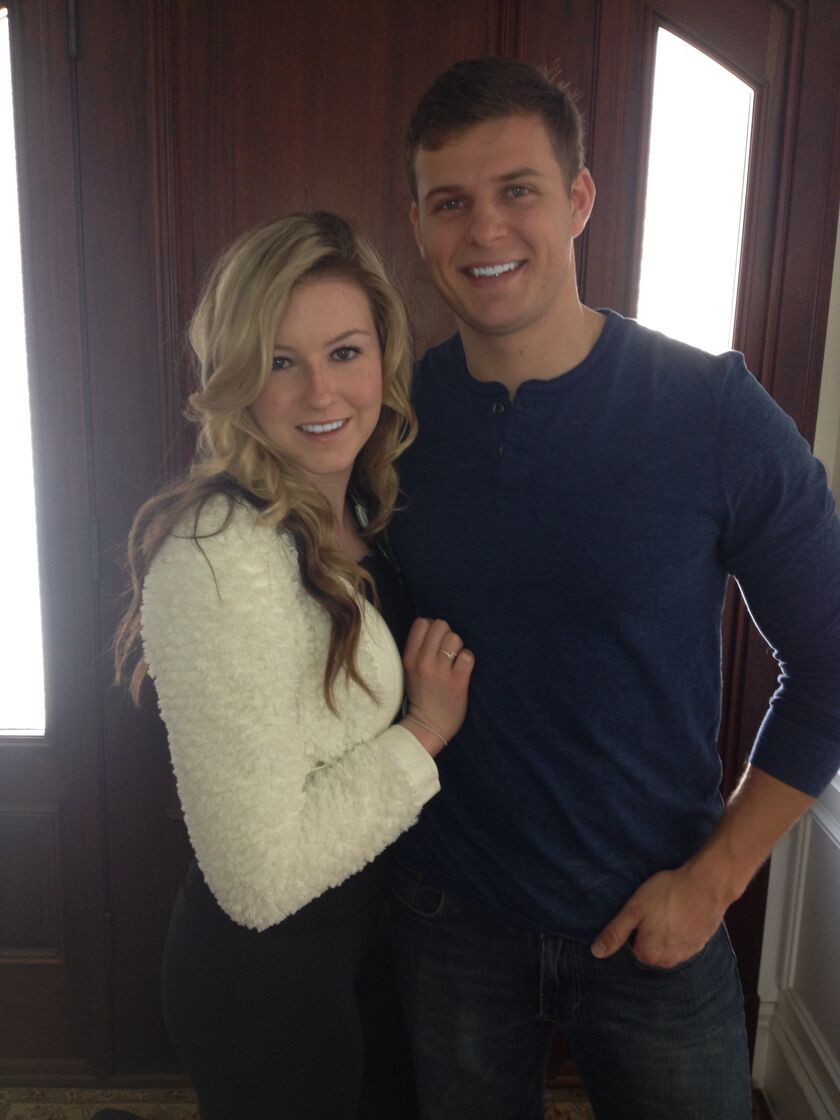 Greg and I met on February 6th, 3 years ago! It was the best night ever, and we have been inseparable ever since. We had met early on in the night at a frat party and then kind of lost each other as the night went on. Then, I walked into a hallway, and Greg was standing there. We were so excited to run into each other again, and he picked me up and hit my head right on the ceiling. He was just so cute when he gently sat me down on a counter, asked me if I was ok, and introduced himself. We stayed up all night talking, and he asked me out on a date the for the next day! I get butterflies every time I think about it!
Our Magical Engagement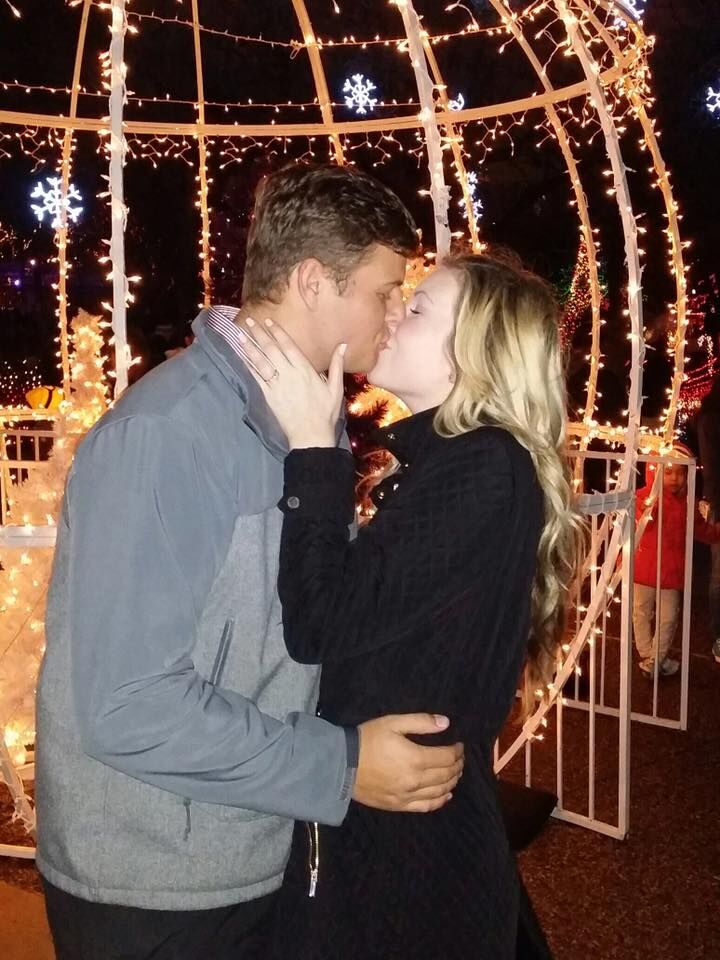 On one of our first dates I took Greg to Lincoln Park Zoo and the John Hancock because he had never really seen Chicago. We had the best time holding hands, looking at the cute animals, and then going up to the 94th floor and getting to see the sparkly city lights together. It was the day that we fell in love.
A year and a half later, Greg and I were going to Chicago to visit my family for Christmas. The plan was that we were going to Lincoln Park Zoo Lights first and then out in Chicago with my sister, brother, and all the cousins. I got stuck a little late at work, and I was telling Greg that we did not have time to go to zoo lights. Greg was so adamant that we go, though, which is totally not like him. He's pretty go with the flow. Anyway, he was like you have to get ready; we're going!! I got ready as fast as I could, had to finish my make up in the car, and we sped all the way to the zoo. I'm pretty sure we made the two hour trip in an hour and a half. I had no idea at all what was coming! I just thought it was cute that he wanted to see the zoo lights so bad.
When we got to the zoo, we were walking, holding hands, and looking at all the pretty lights. I wanted a picture by some of the lights, and there was this cute little bubbly arch thing covered in lights. I told Greg that we needed a picture by it, and I turned to look for someone to take it for us. When I turned back around I couldn't find Greg, and I looked down and he was on one knee!! I had butterflies like crazy, and he asked me to marry him. I immediately said yes! and gave him the biggest kiss and hug ever! Also, my hand was totally shaking when he put the ring on it, and I just wanted to be as close to him as possible. Through all the excitement I also didn't notice that my whole family was there. Afterwards, Greg had to spin me around and point them all out. My brother, sister, and cousins were all there clapping and smiling! We then all went out together to celebrate with some champagne and dancing! Greg had planned the most thoughtful surprise during the most magical time of the year!
Our Blog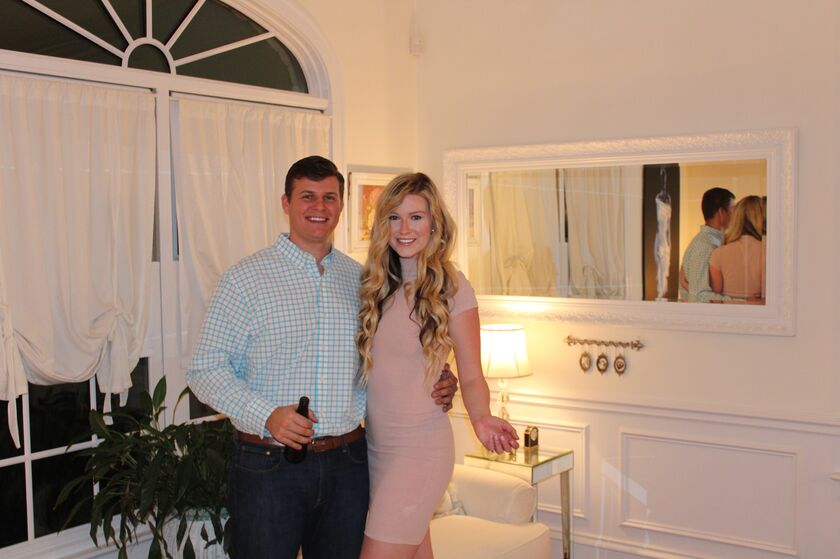 Wedding Party
Olivia Nugent - Maid of Honor
Michelle Scharff - Bridesmaid
Katelyn McCandless - Bridesmaid
Breigh Carey - Bridesmaid
Emily McCandless - Junior Bridesmaid
Patrick Scharff - Groomsman
Travis Pittman - Groomsman
Caden Elliott - Junior Groomsman