Our Story
How we met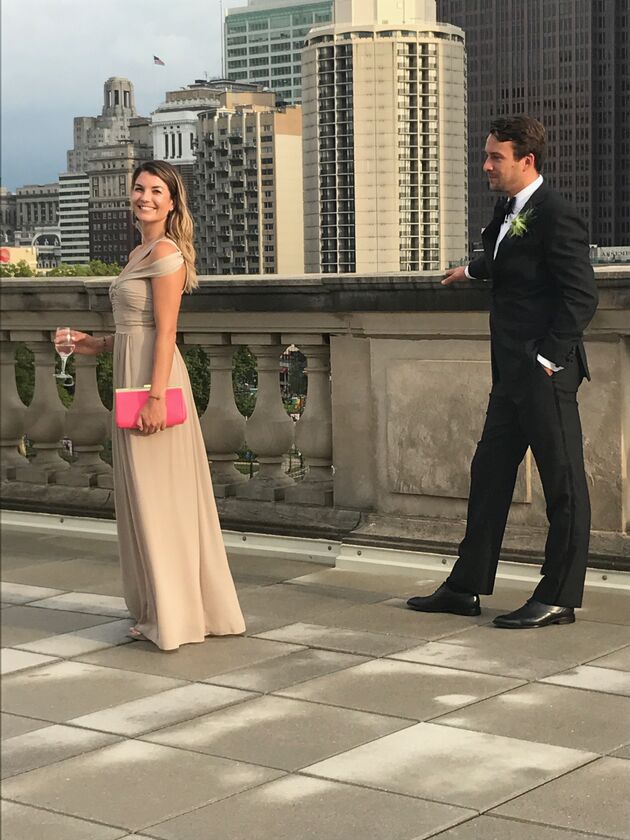 Heather and Phil just barely skirted the online dating scene, meeting through a mutual friend in September of 2012.
After comfortably living with her dad and Ellen for nearly a year it was time for Heather to make the move out of the nest (read: evicted). When searching Craigslist for apartments in DC she forgot to include a minimum in order to exclude the cesspools in her search results, and by that simple error she stumbled upon the most underpriced apartment in the U Street corridor. It was there that she met her roommate of five years, Vivian Djen.

While living in the top unit with Vivian, Heather got to know a wild assortment of Vivian's friends, became accustomed to 2am dance battles, and enjoyed many open bars with Vivian and her best friend, Bryan Welsh. After a couple nights on the town with the lonely hearts club, B. Welsh offered to set Heather up with his handsome but "kinda preppy" coworker.

Phil and B. Welsh served as apprentices to the highly esteemed "academics" that are the World Bank. One day B. Welsh leaked a few photos of his single friend…HMay (think Madonna, Cher, Bono). Phil immediately suggested a meet and greet (as they say at the World Bank).

After one beer together and one rejected beer (Heather had a work out class to attend, shocker), Heather and Phil had their first date two days later. And even after Phil forgot to make a reservation, he managed to land a second date at the airport. And as they say, if you can land date number two at the airport, sky's the limit.

Six weeks later, Heather and Phil were in Barbados (sorry Dave) with Phil's family, and if you ask Phil's family, the rest was already history.

The Proposal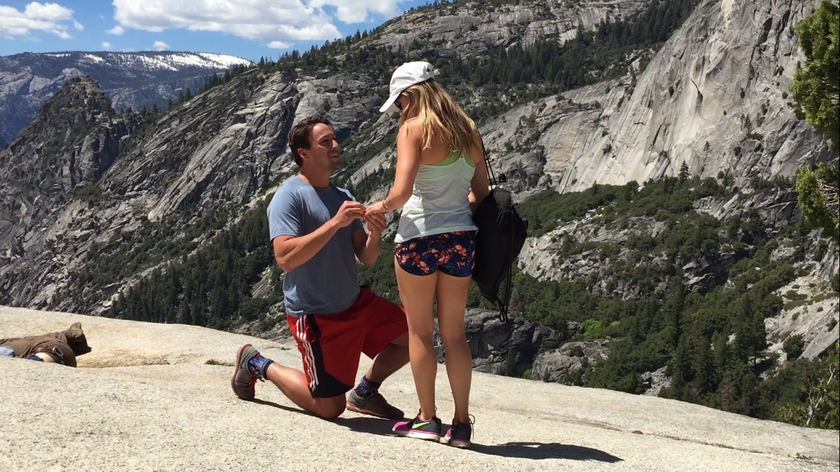 Phil proposed in Yosemite National Park after making Heather hike for six hours (nothings free!). The video evidence shows Heather cluelessly walking over slowly and taking awkward pictures of Phil, while he anxiously waited for her to put her phone down so he could ask her to marry him. When Phil got down on one knee Heather was totally surprised, but she managed to keep her balance and nod "yes" before blurting out "shut up, oh my god." The couple enjoyed the lack of cell service all the way back to camp, where many FaceTime calls were made. Phil wore his best pair of shorts for the special occasion.
Welcome Drinks
Friday, November 17, 2017
8:00 PM
Hennessey's Tavern
213 Ocean Ave, Laguna Beach, CA 92651, USA
We have reserved the upstairs at Heather's bar for those who make it in Friday for rooster shots and Hennessy Lemonades.
The Wedding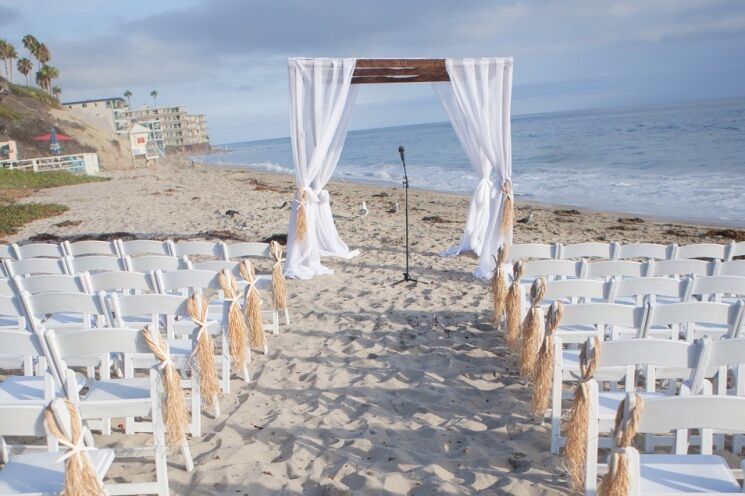 Saturday, November 18, 2017
2:30 PM
Attire: Beach Formal
Ceremony
Hotel Laguna
425 S Coast Hwy, Laguna Beach, CA 92651, USA
Reception
Hotel Seven4one
741 S Coast Hwy, Laguna Beach, CA 92651, USA
The ceremony will be held on Main Beach just in front of Hotel Laguna. You can get to the ceremony from the beach or through the hotel.
Valet is complimentary at Seven4one (reception) and $10 for up to 6 hours at Hotel Laguna ($20 for overnight). Street parking is also readily available.
Immediately following the ceremony the real party begins at Hotel Seven4one. Seven4one is a quick half mile walk either down the Pacific Coast Highway or along the beach.
What is "Beach Formal"?
Recovery Brunch
The skins play at 10am but come by whenever -- this is casual! We'll be gathering at Hennessey's (again) to reminisce over football, breakfast and a $5 Bloody Mary.

Wedding Party
Erin Kelly - Matron of Honor
King Kemba - Man of Honor
Gideon Abbott - Ring Bearer
Theo Abbott - Ring Bearer
Libbey Abbott - Flower Girl