Guest Accommodations
Hilton Columbus Downtown
401 N High St, Columbus, OH 43215, USA
614-384-8600
Check-in:
October 11th, 2019 |
Check-out:
October 13th, 2019
Rate:
179
Use Code:
LAREWE
Travel and Transportation
Hilton Columbus Downtown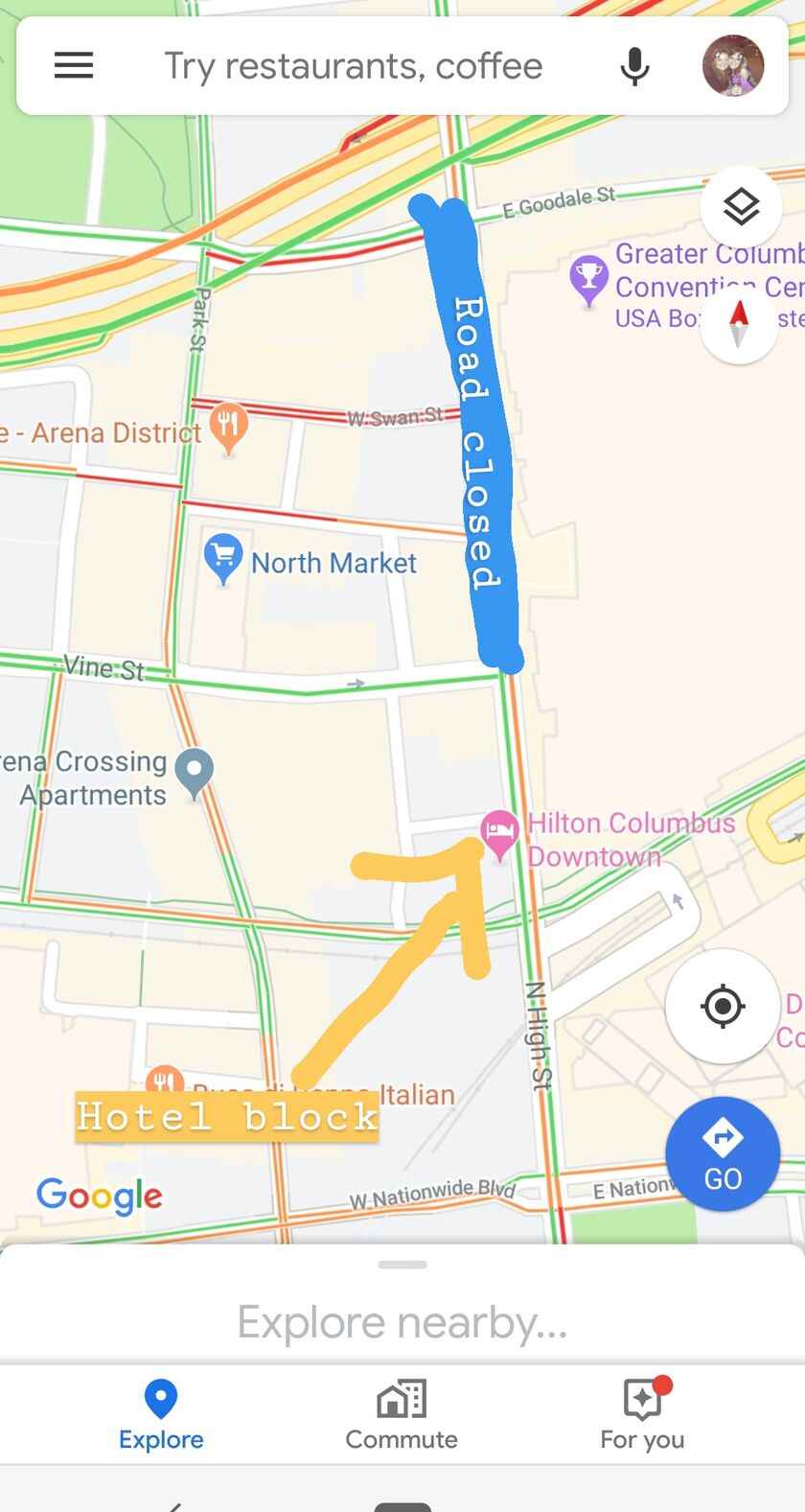 401 N High St, Columbus, OH 43215, USA

HOTEL PARKING & TRAVEL INFO
During the weekend of the wedding, Highball Columbus (a halloween festival) will be taking place by the hotel block.
Road Closure Details:
High St will be closed from 6pm Friday the 11th until 8am Sunday the 13th. Hotel traffic will be permitted south on High St. from Vine St (includes valet operations). Guests arriving from Nationwide Blvd. will be permitted to go north on N. High St. and can do a U-turn and pull up in front of the hotel.
Please note, if you have made accommodations with the Hampton Inn, you may need to call in advanced to confirm hotel access.
Juniper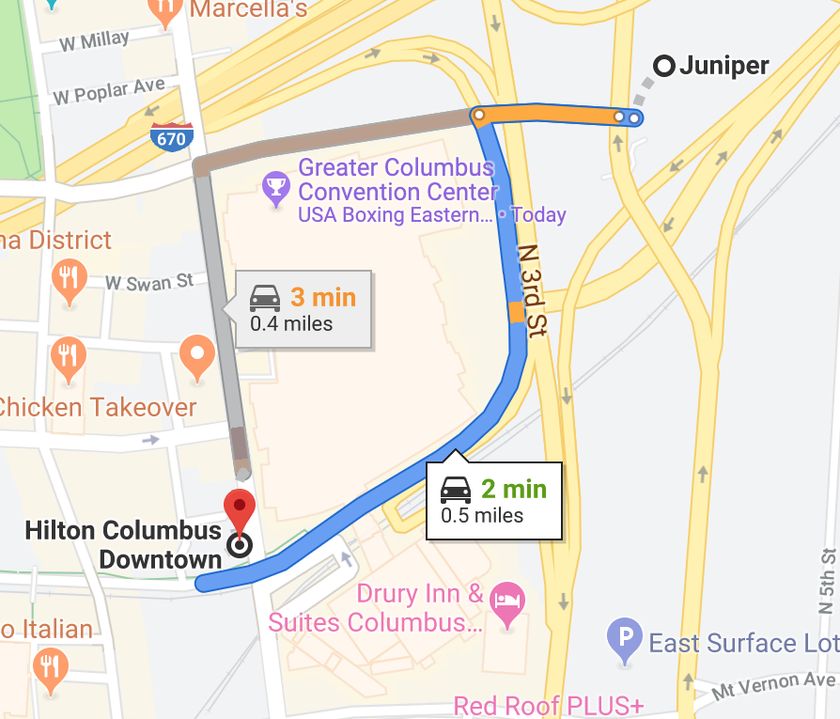 580 N 4th St, Columbus, OH 43215, USA

CEREMONY AND RECEPTION INFORMATION:
The ceremony and reception are both located at Juniper Rooftop Bar. The event venue is located 0.4 miles away from the hotel, however, alternative routes may need to be taken due to High St being closed for Highball(see hotel parking for more information on Highball road closures). Valet parking is available and overnight parking is permitted, but keys must be collected by the end of the night because the event venue is closed on Sundays.