Our Wedding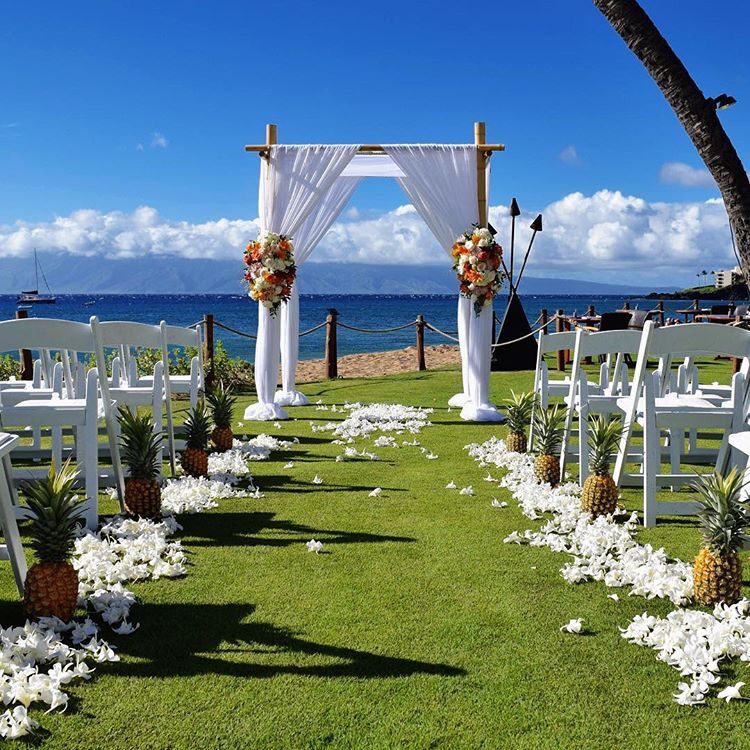 Saturday, November 14, 2015
Ceremony and Reception
The Westin Maui Resort & Spa, Ka'anapali
2365 Ka'anapali Parkway, Maui, HI 96761 United States
Ceremony location: OCEAN FRONT LAWN
Reception location: ALOHA PAVILION
Attire:
BEACH FORMAL, so expect an elegant beach wedding. Dress to impress, but also dress for the elements (sun, sand, and water). Anything you'd wear to a nice restaurant on a summer day is appropriate.

Other Events
Travis & Jenna Arrive in Hawaii!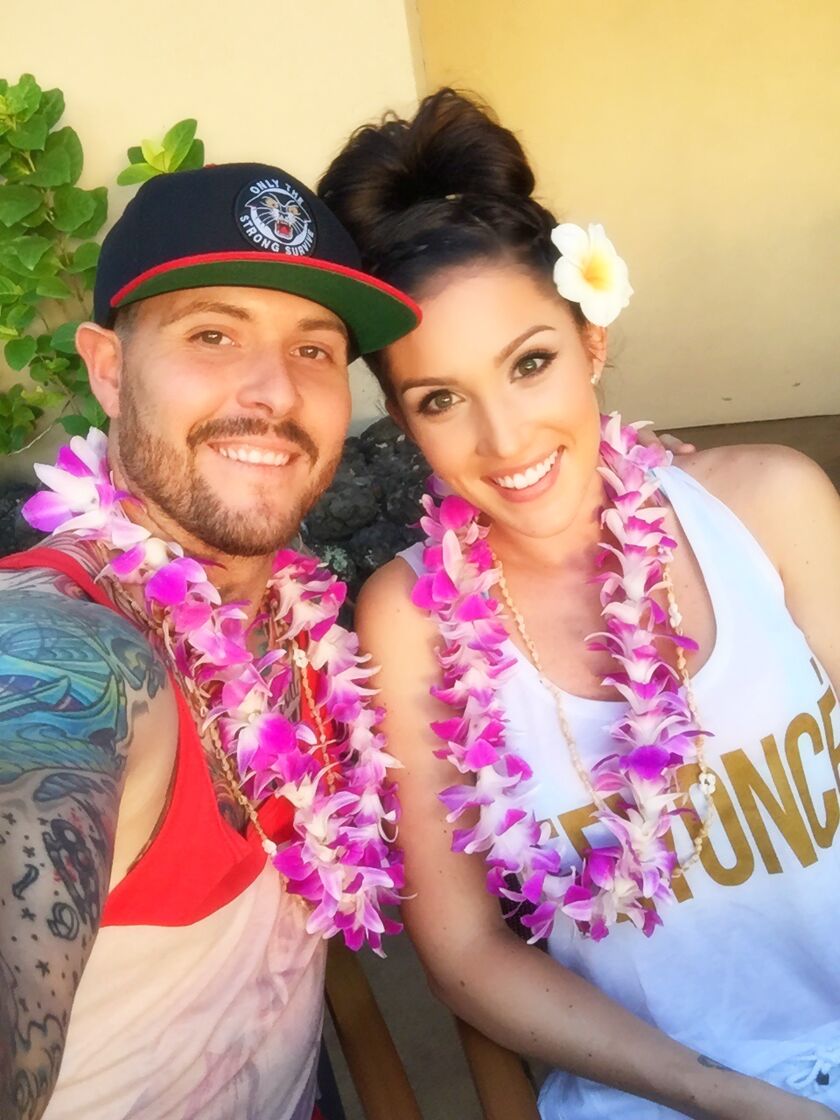 Tuesday, November 10, 2015
1:15 PM
Kahului Airport
1 Keolani Place, Kahului, HI 96732, United States
Ladies Pamper Party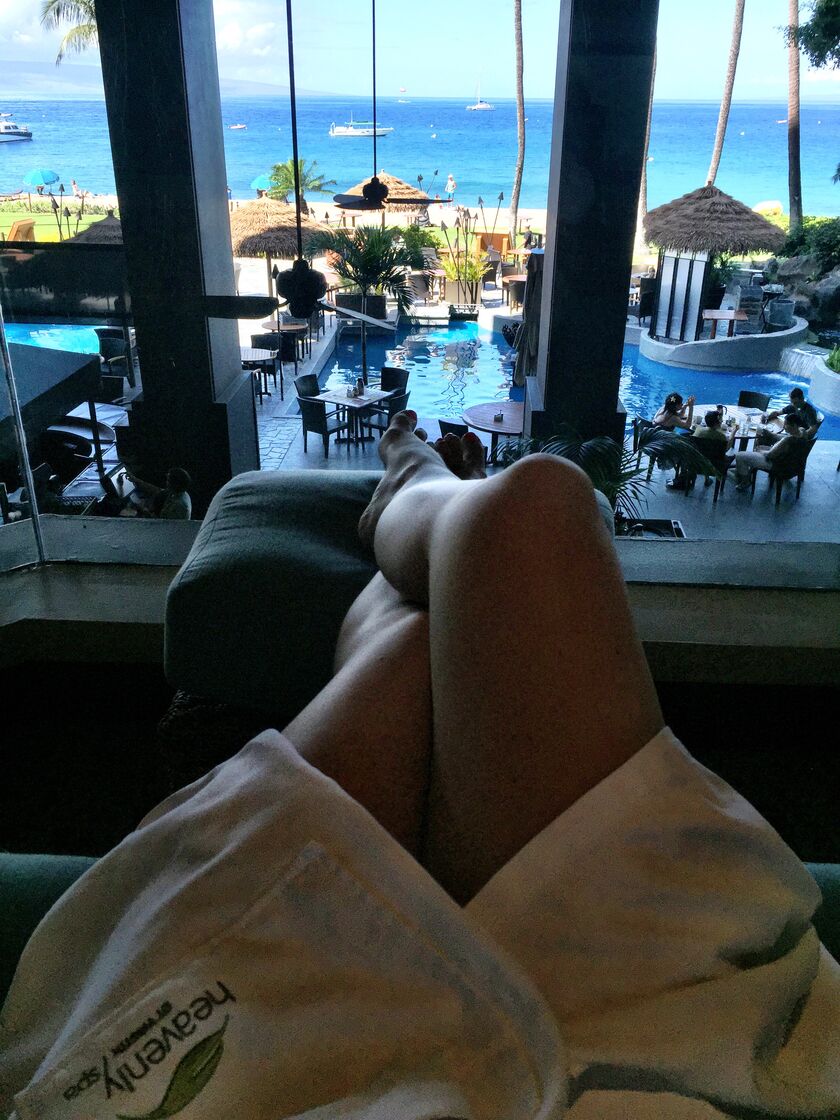 Wednesday, November 11, 2015
12:00 PM
The Westin Maui Resort & Spa, Ka'anapali
2365 Kaanapali Parkway, Lahaina, Maui, HI 96761, United States
The Bride and her bridesmaids will be heading to the Heavenly Spa
at The Westin Maui Resort & Spa for manicures, pedicures and other spa services!
If you are arriving to Maui early, you are more than welcome to join us!
Please RSVP below if you are interested in joining as we will need to inform the spa on our headcount!
Check out the Heavenly Spa website to see what they have to offer:
www.westinmaui.com/spa/overview

Gents Golf Day!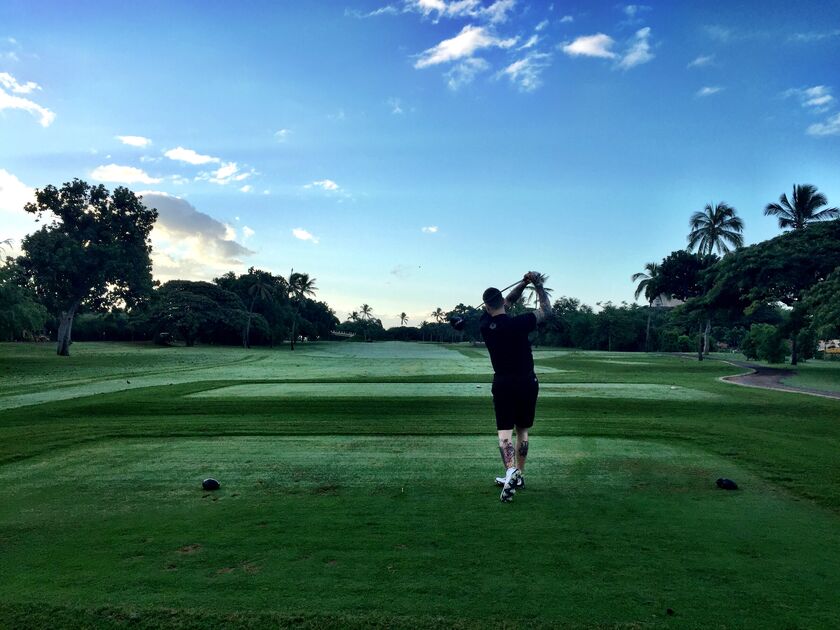 Wednesday, November 11, 2015
8:00 AM
Kapalua Golf - The Plantation Course
2000 Plantation Club Drive, Lahaina, HI 96761, United States
Bridal Party, Family & Friends Beach Day!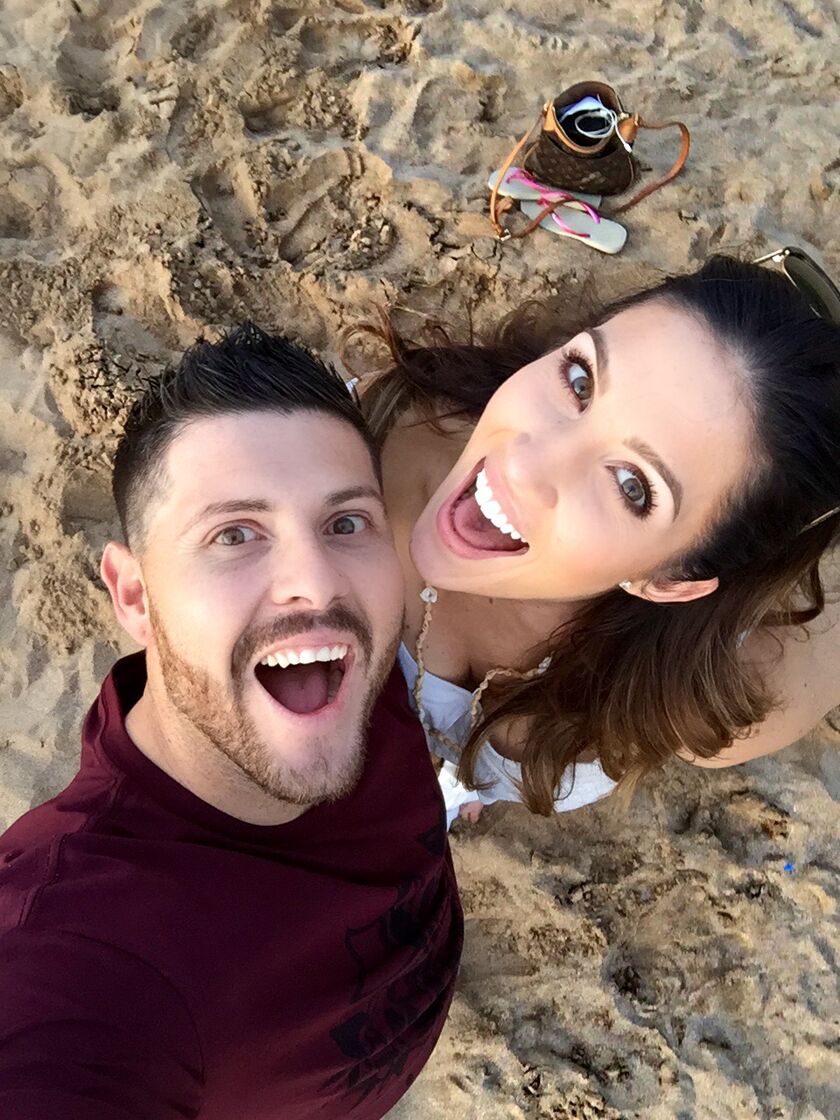 Thursday, November 12, 2015
10:00 AM
Kaanapali Beach
Kāʻanapali Beachwalk, Lahaina, HI 96761, United States
Join the Bride & Groom for a day full of fun in the sun!

Everyone's invited!
Sunset Cocktail Hour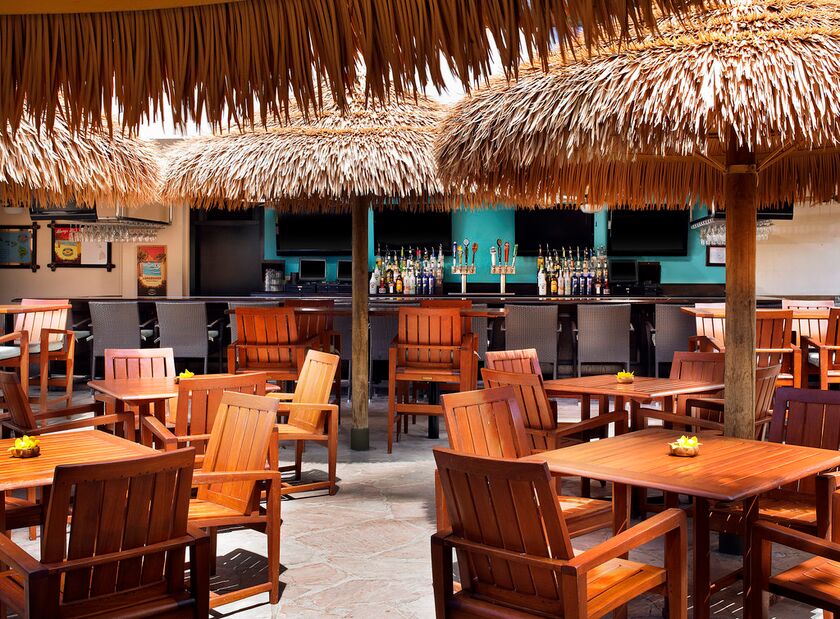 Thursday, November 12, 2015
5:00 PM
Relish Bistro Burger
2365 Kaanapali Parkway, Lahaina, HI 96761, United States
Join the Bride & Groom, their bridal party and families at
The Relish Bar (located on The Westin Maui Resort & Spa property near the pool)
for cocktails and an amazing Maui sunset!

Relish's Bar menu: www.westinmaui.com/pdf/Relish-Beverage-Menu...
Rehearsal Dinner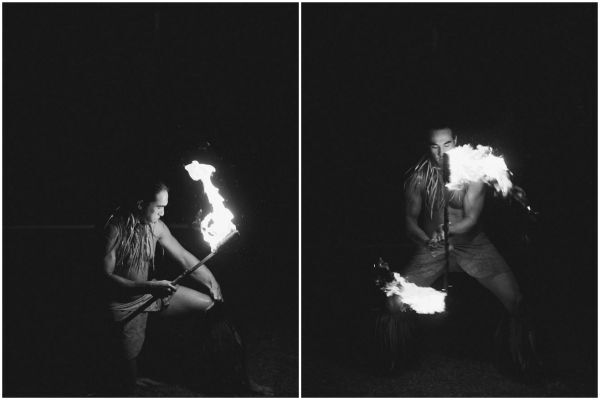 Friday, November 13, 2015
TBD
The Rehearsal Dinner will be a private event and held directly after the wedding rehearsal.

Information will be sent to the bridal party.
Goodbye Brunch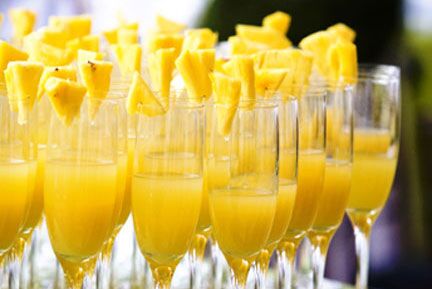 Sunday, November 15, 2015
12:00 PM
TBD
Come have brunch and say goodbye to the newlyweds!
Wedding Party
Jessica Dabelich - Matron of Honor
Jessica is Jenna's big (little) sister. Her best friend, second mom, and go to person. Jessica lives in Brentwood, California with her husband Dave, and their three children Daniella (4), Benjamin (2), and Alexandria (4 months). When she is not busy taking care of her three littles, she is busy working in the classroom as a 3rd grade teacher. Jessica enjoys traveling, spending time with her family and friends, cooking, baking, arts and crafting, hiking, yoga, swimming, and of course, being a mommy. The list of memories shared between these two sisters is too long to list, but they are all memorable and hold a special place in their hearts. No matter where Jessica or Jenna has been in the world, they are just a FaceTime conversation away from one another. Jessica and Jenna are always busy planning their next Disneyland, Vegas, or 4-day booze cruise to Mexico together, and are looking forward to Paris 2016. And of course, they are most excited about the getaway to Maui in November to celebrate Jenna's wedding day! Jessica is honored to be the matron of honor...she wouldn't expect it any other way!

Kristen Rorie - Maid of Honor
Kristen Rorie is 25 years old, born & raised in Bay Area, California, and currently works as an Account Executive for Adobe Systems. Kristen & Jenna's love began 5 years ago where they were roommates and thunder buddies at Sonoma State University. Kristen & Jenna can also be known as "soul sisters," "best friends," or "sistas from anotha mista." She was there when Travis & Jenna met for the first time, & is so excited to be Jenna's Maid of Honor!
Shannon Cecil - Bridesmaid
Shannon is married to Jenna's oldest brother Justin and is mom to 6.5 month old Trenton Claude. Shannon lives in Brentwood, California down the street from Jenna's sister Jessica. When she's not spending time with family and friends, crafting with Jessica and Jenna or being a new mom to Trenton, she is working for MillerCoors as an On Premise Sales Rep. AKA the Beer Lady as everyone calls her, or calls for free BEER! Shannon has known Jenna since she was 11 years old and has loved seeing her grow into this stunning amazing woman! Jenna was 16 years old when she stood by Shannon as a bridesmaid on her big day and today is honored to return the favor. Shannon is Jenna's biggest fan!
Brittany Cecil - Bridesmaid
Brittany is married to Jenna's brother Joel. Jenna is an auntie to their baby boy Hudson Howard. Brittany is a registered nurse and loves to travel and spend time with family. Jenna was by her side the day they became sister-in-laws, and now Brittany is honored to stand by Jenna on her big day.
Samantha Messersmith - Bridesmaid
Samantha is from the Bay Area but has been living in Seattle for the last 8 years. That's right, she's a proud Seahawks fan! Her favorite places to travel with her husband are Mexico, Canada, and Vegas. She and her sister have a website neverbeaverage.com where they blog and video to inspire women to get outside their comfort zone and start truly living. Samantha and Jenna have been friends for the last 26 years. Some of her greatest childhood memories are with Jenna lounging by the pool, summer camp at the Cecil's, and gawking over cute boys. Jenna traveled all the way to Whistler, BC to stand by her side on her wedding day and now Samantha is thrilled to head to Hawaii and celebrate these adorable lovebirds, Jenna and Travis.
Natasha Gibson - Bridesmaid
Natasha is from Corrales, New Mexico but currently lives in Durango, Colorado with her husband, Thomas. She is a graphic designer working for a landscape architecture firm and enjoys the Colorado lifestyle of snowboarding, snow-shoeing, camping and hiking. Natasha and Jenna met in the fall of 2003 at Cibola High School in Albuquerque, New Mexico. They have carefully upheld their friendship long-distance for 10 years with frequent communication, occasional trips to visit one-another, and their strong history. What was once the topic of their slumber parties, late-night chats and day dreams, is now a reality: Jenna and Travis's wedding and life together.
Katie Fuhrman - Bridesmaid
Katie and Jenna met in 2005 while competing for Miss California. Little did they know, years later they would not only go to college together but would also live together, travel together and become the best of friends. In January of 2010 they traveled to London together and had the time of their lives! Katie, a California native, now resides in New York where she works at a tech startup in Manhattan as the Founder of the company's East Coast Partnerships. Before NYC, Katie lived in London, Cambridge, Malta, Boston, and Napa. In her spare time she loves to travel and has been to over 35 countries. She also spent 4 years volunteering with the Big Brother Big Sister program. Although Katie and Jenna are always living in different parts of the world, they always go out of their way to visit one another! Katie is honored to be a bridesmaid and cannot wait to travel to Hawaii to celebrate the love of Jenna and Travis
Jenny Ting - Bridesmaid
Born and raised in Taiwan, Jenny now resides in Playa Vista, California. Always with a passionate heart to achieve her goals, Jenny earned an coveted spot as a Los Angeles Laker Girl. During Jenny's journey in pageants, she was fortunate enough to meet Jenna and the two of them locked into a lifelong friendship. Not only did they instantly feel a sister connection but the love they had for each other was beyond the friendship they had ever expected. Jenny faced many challenges to balance a hectic life schedule but Jenna never failed to be there every single step of the way. Even if that means Face Time or texting from different time zones around the world. As a Real Estate agent in Los Angeles Jenny maintains her busy lifestyle but is so thankful for the blessing of having Jenna in her life. Jenny is grateful, and so honored to be apart of this celebration with all of Jenna and Travis's loved ones.
Mabelynn Capeluj - Bridesmaid
Mabelynn Capeluj, born & raised in San Diego now resides in Los Angeles, California, where she works as a full time model & is studying broadcast journalism at CSUN. Mabelynn met Jenna through competing for Miss California USA in 2009. They both share a love for sports & pageantry so the friendship was instant. Mabelynn is very grateful to have had Jenna's love & support through her unforgettable reign as Miss California USA in 2013, as well as support Jenna's journey in pageantry. She is honored to be able to celebrate Jenna's & Travis's love as a bridesmaid & close friend.
Tegan Doyle - Bridesmaid
Tegan is Travis' brother Adam's girlfriend and is a cosmetic nurse from Melbourne, Australia. Tegan first met Jenna two summers ago during her first trip to Australia and she quickly became the big sister Tegan never had. Tegan looks forward to each summer when Trav and Jenna come out to Australia & have 'sharesies' many funny memories. Tegan, Trav & Jenna always have a great laugh together, especially impersonating each others accents. Tegan is privileged to be able to stand by this gorgeous couple on their wedding day.

Kyra Cromwell - Jr. Bridesmaid
When you meet Kyra in Hawaii, ask her why she didn't send in a bio to Jenna...
Daniella Dabelich - Flower Girl
Daniella, daughter to David and Jessica, is a 4 year old family proclaimed genius. She enjoys being a big sister to Benjamin and Alexandria. She loves arts n'crafts, dancing and anything Disney! She was Jenna's first niece and is also her Goddaughter. She is an experienced Flower Girl and can't wait to go to Hawaii to celebrate her auntie and soon to be uncles wedding!
Alexandria Dabelich - Flower Girl
Dave and Jessica's second daughter and third child, little Lexi was born October 29 of 2014. She will be working hard to strengthen those little legs so that she can join her sister down the aisle as a Flower Girl in November! She loves her auntie Jenna very much and cannot wait until Travis is officially part of the family!
Adam Blackley - Best Man
Adam is Travs little bro by 2 years and although they are great mates now, they spent their childhood competing against each other in whatever it was they were doing. Adam followed in his brothers footsteps playing baseball in America but after 7 years decided it was time to come home and start a new career as a carpenter building houses in Melbourne's bayside suburbs. Last year, Adam bought a house in Mordialloc with his gorgeous girlfriend Tegan. Adam and Tegan look forward to many more Aussie summers in Merimbula with Trav and Jenna.
Justin Cecil - Groomsman
Justin is Jenna's oldest brother. Justin lives in Brentwood, California with his wife Shannon, and their new little man, Trenton. Justin entered a career in law enforcement and has been employed as a Deputy Sheriff for the Alameda County Sheriff's Office since 2002. Justin enjoys spending time with the family, traveling, boating, fishing, snowboarding and rooting for his beloved Oakland Athletics and San Francisco 49ers. Justin met Travis in the spring of 2013 when Travis attended an A's vs Giants game at the Oakland Coliseum with The Cecil Clan. Justin has only gotten to throw "long toss" with one MLB pitcher in his life, and he's happy to say it was with his future brother-in-law Travis. Justin is honored to stand with Travis and Jenna on their wedding day!
Joel Cecil - Groomsman
The Man, the Myth, the Legend. Jack of all Trades, Jenna's Big Brother, Brittany's Husband, Hudson's Father. Joel is looking forward to celebrating with the family in Maui for Jenna and Travis' big day.
Dave Dabelich - Groomsman
Dave is Jenna's favorite brother in law. Married to her older sister Jessica, Dave is always a "voice of reason and wisdom" for Jenna. Dave has always been there to guide and support Jenna throughout her teenage and adult life and is excited to see what the future holds for Jenna and Travis. Dave and Jenna have many fond memories working together on the yachts, partying at the boathouse, and family celebrations ending in onesies. Jenna has always been Dave's drinking buddy at family parties, but as of late Travis has been bumping her out of that role. He is excited to welcome Travis to the family and is looking forward to creating even more memories with Jenna and Travis on the island of Maui this November!

Scott Wearne - Groomsman
Scott is a born and bred Melbourne boy. Having known Trav for most of his life, it's not hard to see why these two are such good friends. They have been teammates, opponents and each other's greatest supporters from way back in the day. Scott has also been lucky enough to have the privilege of putting Trav though his hardest day of work when Trav came and helped Scott on the tools one day on the building site. Time nor distance has ever been an issue with this friendship and it is a great honor for Scott to be standing up there with his great mate Trav, while he marries the love of his life.
Chris (Chipper) Maurer - Groomsman
Chris, better known as Chipper, met Travis through baseball. Their relationship quickly turned into what seemed like a personal driver and a baseball player. Chipper would always drive Trav interstate for the Melbourne Aces games and the long car rides allowed their friendship to grow into something more. Chipper considers himself the best baseball player in the room and wants you all to know that he will still be partying while you are all waking up from the night before. He loves life and is the type of guy you can count on to be there for you!
Sergio Romo - Groomsman
Born and raised in Brawley, Ca. Sergio has been a ball player ever since he can remember and is a 3-time World Series champion with the San Francisco Giants. He met Travis through baseball as teammates in Mexico and they were lucky enough to be teammates again in 2012 for the Giants. Sergio has known Travis now for over 7 years. Long distance has played a role as they haven't always been on the same team yet they have definitely kept it close and the same friendship that has always been there has stayed true!! Sergio is so thankful, stoked and beyond happy that Travis has found his true, one and only, beautiful Koala bear to call his love!! Aussie Aussie Aussie!!! Oy Oy Oy!!
Tim Auty - Groomsman
Tim is from Sydney Australia and lives with his girlfriend Claire twenty minutes from Bondi Beach. He is a Project Manager and specialises in high end hospitality fit outs. He works hard and plays harder. Tim & Adam, Travis' brother, became friends from playing baseball against and with each other for Australia. It is through Adam 12 years ago that Travis and Tim became friends. Travis joked to the Mariners scout that he should sign Tim which ended up being the case. From then on, Travis took Tim under his wing, showed him the ropes and always had a place for him to stay. Any chance they can they have a catch up, like in Sendai Japan, and there is always a little fun had along the way. You can find out more after Tim's 5th drink, he'll be at the bar.
Nathan Crawford - Groomsman
Nathan is currently living and working in Brisbane, Australia. He enjoys getting out on the golf course and getting down to the beach when he can. Nathan usually just goes with the flow and enjoys life day to day but has also been known to howl at the moon on occasion. Travis and Nathan met after a baseball game at a bar in Melbourne. They hit it off immediately (because they're both legends). He grew up playing baseball in Australia competing against Adam while Tristan was competing against Travis- so they've always had that connection through each of their brothers. The four of them will catch up whenever possible to enjoy a drink and a laugh. Nathan considers himself very lucky to call Travis a good friend and is absolutely thrilled to see him marry his dream girl.
Tristan Blackley - Jr. Groomsman
Tristan is 10 years old and the son of Travis. Just like his dad, he wants to grow up and be a Major League pitcher. He currently lives in Wichita, Kansas but is lucky enough to travel all over the world to see his dad. He loves music, singing, playing with legos and hanging out with friends. He is very excited for Jenna to become his stepmother and doesn't think his dad could've picked a better woman. He can't wait for little brothers and sisters and will bug Jenna and his dad until it happens! He is looking forward to leaving Kansas and going to celebrate in Maui with his family and new aunts, uncles and cousins.
Benjamin Dabelich - Ring Bearer
Ben is Jessica and Dave's first son. At the sweet age of 3 he is quite the chatter bug...especially if you are talking about anything related to cars, trucks, planes, or trains. Ben is the first lefty of the Dabelich family and is looking forward to a lifetime of free pitching coaching from his new uncle Travis. Ben is a veteran ring bearer and is prepared to show his little cousins how to get the job done. We aren't sure what Ben is more excited about...going to auntie Jenna and Travis' wedding in Maui, or flying in an airplane to get there?!?
Trenton Cecil - Ring Bearer
Trenton is Justin and Shannon's son. Born on August 9th of 2014, he is 3rd in line of the Cecil cousins. He will be 15 months old at the wedding and hopefully he will be walking so he can join his cousins down the aisle. Trenton is a very happy baby, always smiling and loves the water! His nickname is peanut and he is looking forward to all of the ladies pinching his chubby cheeks on the big day, especially his Auntie Jenna.

Hudson Cecil - Ring Bearer
Hudson is Joel and Brittany's son. Born on December 18th of 2014, he is the youngest of the Cecil cousins. He won't quite be a year old at the wedding, but he still plans on making it up the aisle even if he has to crawl. His nicknames are Huddy and Bubba. Not only does Huddy love his Auntie Jenna and soon to be Uncle Travis, he also loves baths, car rides, and long stroller walks. He is looking forward to all the ladies telling him how sharp he looks on the wedding day!