Our Story
Our Love Story
Once upon a time there was a girl who caught the eye of a boy. But unfortunately for that boy, she was looking elsewhere. He had to wait, but this boy was patient. In time, the girl took a second look at her friend, who was just beginning to wear her down, but when he left for college, it was her turn to miss him and wait, until the day they both found themselves sitting on a porch in the late afternoon, finally hand in hand. From then on not a single night passed that they weren't together. The girl was delighted when he first whispered in her ear, I love you. And through handmade wallets and car shows and craft beer and vintage clothes, they stuck together at home and even across an ocean. At school in Hawaii they took care of one another. When she was sad he would give her "that cute look"and she'd smile and when he would get depressed she'd bring him bottle of Coke and a bag of bacon flavored sunflower seeds. When they were done studying business and fashion, they went back home and made a home together. More time passed until the girl was once again delighted when the boy gave her a ring and even though he refused to get down on one knee, she said yes.
The Wedding
Saturday, May 28, 2016
3:30 PM
Attire: Suit up, but leave your black tie at home!
Ceremony and Reception
W. H. Easley Family Farms
6955 Marsh Creek Road, Clayton, CA, United States
Other Events
Dillon's Pool Party Bash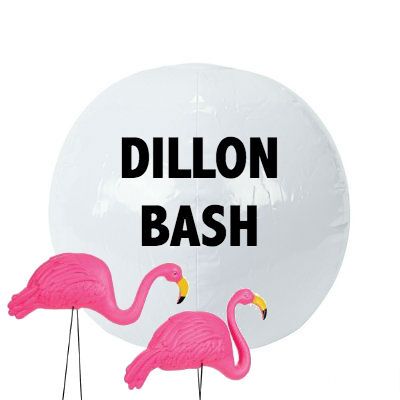 Sunday, May 29, 2016
10:00 AM
Renaissance ClubSport Walnut Creek Hotel
2805 Jones Rd, Walnut Creek, CA 94597, United States
For those of you staying at the Renaissance ClubSport Hotel, stick around for the Dillon Pool Party Bash to celebrate the newlyweds!
Wedding Party
Janel Ludwig - Bridesmaid
Bride's Sister. Best Friend. Role Model. Therapist.
Kayla Bongay - Bridesmaid
Bride's Childhood Friend. Sum to her Coop. Retail Therapy Buddy.
Isabella & Malia Child - Flower Girl