Meet the Wedding Party
Jordan Arora - Matron of Honor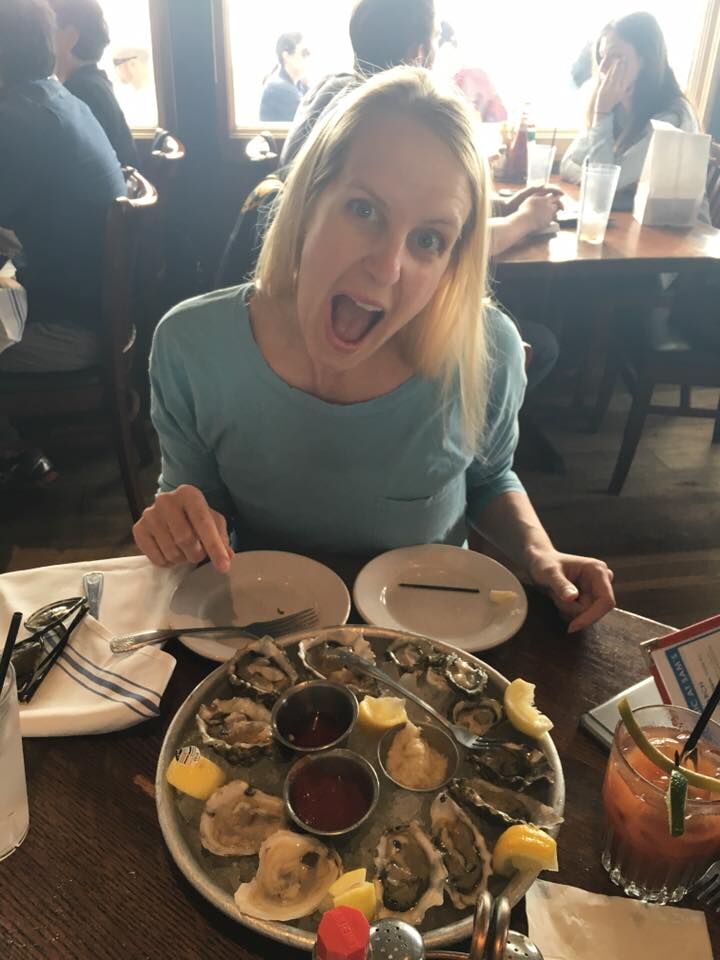 Jordan Alexis (Winter) Arora
Currently lives in: Mountain View, CA
By day: OB/GYN at Kaiser Permanente in Santa Clara, CA
Paige's sister, Jordan Alexis Winter Arora, is an incredible woman who will be the Matron of Honor for John & Paige's wedding. She helped throw the couple an amazing wedding shower in Yankton, SD in April. Growing up, Jordan & Paige shared the love of dance, theatre, the GEO Thunderstorm (their mutual car that was later recalled for an exploding engine issue)...and clothes - most of which were Jordan's…that Paige "borrowed"...after Jordan had left the house for school. Jordan is currently planning Paige's bachelorette party in Miami (her old stomping ground from her medical residency days) where Paige and all the bridesmaids will relax and whoop it up in August. In 2010, Jordan married Nathan Arora in in a truly spectacular joint Hindu/Christian multi-ceremony wedding, and they now have an adorable one-year-old daughter, Sloan, who is the light of their lives (Sloan is also John and Paige's Goddaughter). Jordan is a beautiful and brilliant doctor, but to Paige, she is the best big sister any little sister could ask for. Paige & John are thrilled that she will play such an important role in their wedding day celebration! Love you, Jord!
Michelle Winter - Bridesmaid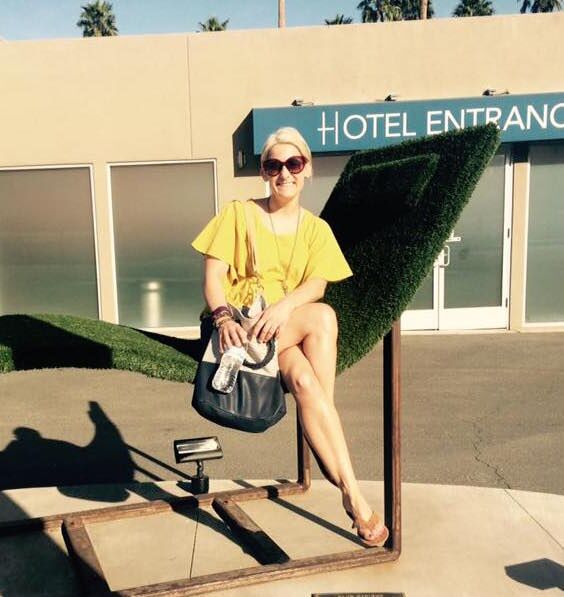 Michelle Kay (Wolf) Winter
Currently lives in: St. Anthony Village, MN
By day: Director, Product Content at Target Corporate
The first time Paige met Michelle Wolf Winter was when Paige's brother, Cameron, brought his lovely, blonde girlfriend from Minneapolis, MN home to Yankton to see the Nutcracker Ballet where Paige danced the lead role of Clara. The Winters had a house full dozens of friends and relatives, and Michelle rolled right into the chaos of the situation as if she had known them all forever. When Michelle married Cameron AND Terry Winter officially declared that she had passed his "political affiliation" test, the Winters were all thrilled. While Paige was attending the University of Minnesota, she and Michelle became very close and were even roommates temporarily when Cameron was deployed. Since then Michelle & Paige have shared tons of great times and interesting experiences…including a girl's trip to Prague where they had a gun pulled on them by a bandit taxi cab driver who "just wanted to feed his family" after they left a dance club that played only American 80's classics. Michelle & Cam have two amazing children…the handsome and brilliant Chase Bradley Winter, and the gorgeous and fearless Stella Kay Winter. Michelle, is truly a sister to Paige, and John and Paige are excited she will be part of this very important day in their lives!
Kristin Bergman - Bridesmaid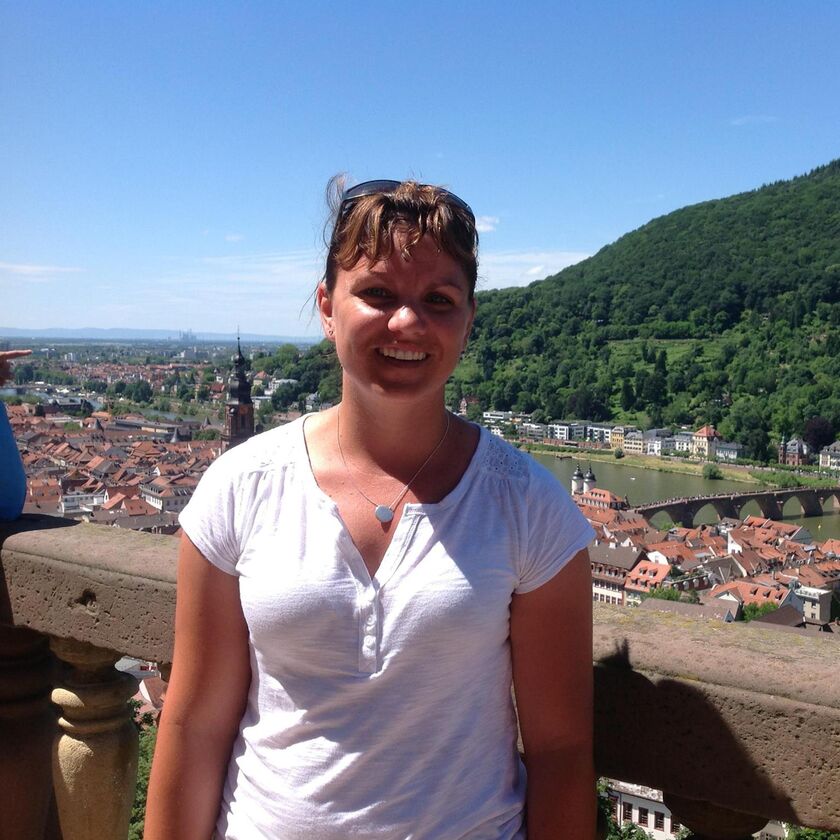 Kristin Reed Bergman
Currently lives in: Littleton, CO
By day: Occupational Therapist for Littleton Public Schools
John's older sister, Kristin, lives in Littleton, Colorado where she works tirelessly as an occupational therapist making a difference in the lives of children throughout her classroom portfolio. Kristin, an avid Denver Broncos fan, is a Broncos season ticket holder, and Paige & John have joined her for many a game at Mile High stadium. In February, Kristin joined Paige for a visit back to Minneapolis to spend time with Paige's family and shop for bridesmaid dresses. Kristin stepped into Paige's brother's home and was immediately engulfed in Winter-family craziness that included a very intense dance party in the Winter kitchen to Taylor Swift after significant wine consumption. She's a loving and generous woman, and someday John & Paige hope to join her back in Colorado so they can have weekly kitchen dance & wine parties.
Karin Acquarulo - Bridesmaid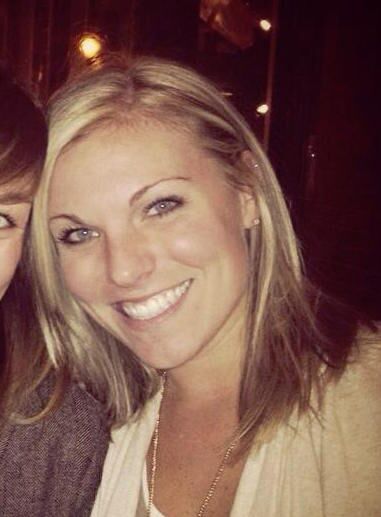 Karin Margaret (Bergman) Acquarulo
Currently lives in: Baltimore, MD
By day: MaGerk's Pub
Karin Bergman Acquarulo, John's younger sister, is an amazing woman and wife living in a beautiful row home with her husband, David, and their dog, Matti, in Baltimore, MD. Karin was one of the first members of John's family that Paige met, and she immediately embraced Paige and made her feel like a part of the family. When Karin got married in 2014, she asked Paige to be a bridesmaid in her own wedding, well before Paige and John were engaged. Karin's adventurous nature and positive attitude have lead to many fun and spontaneous excursions. John & Paige love getting down to Baltimore to spend time with the Acquarulos, and they're so happy that Karin & David will be standing with them on their wedding day in Vail!
​Kira Bergman - Bridesmaid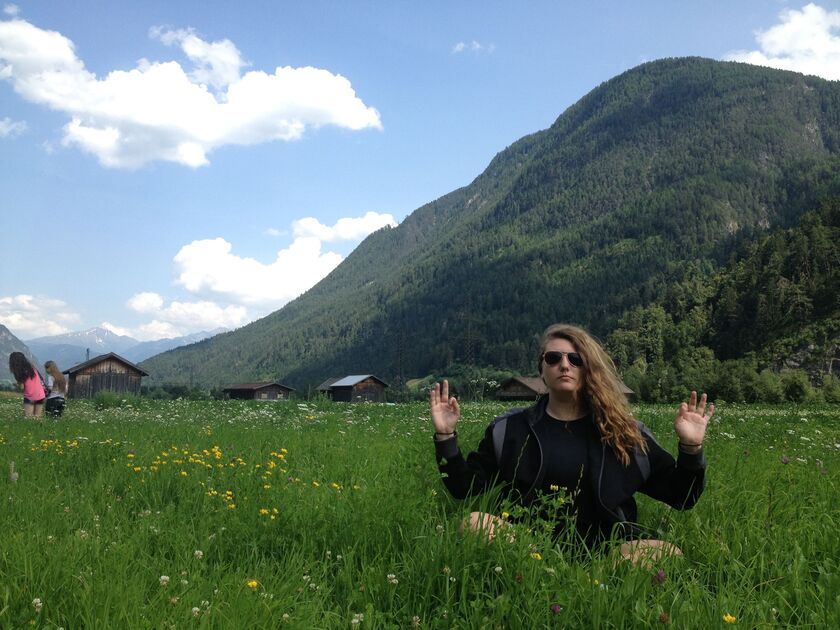 Kira Anne Bergman
Currently attending college: Rhode Island University in Kingston, RI
By day: Undergraduate Student and music aficionado extraordinaire
John's youngest sister, Kira, is an incredible young woman. She constantly inspires John & Paige to take time to enjoy life while also improving the world around them. In addition to her rigorous college coursework (Kira will complete her undergraduate program in only 3 years!), Kira is also a music guru. Her knowledge of all types of music and keen assessment of musical artists are unparalleled in the Bergman family. She's visited John & Paige in NYC several times while in town to attend live concerts throughout the 5 boroughs, and she's even let Paige & John tag along with her and her awesome group of friends to different live music events. Consequently, Paige & John have asked Kira to compile the ultimate wedding dance playlist. She graciously took on the challenge, and we're sure she'll have the dance floor packed the night of the wedding!
Brian Dix - Groomsman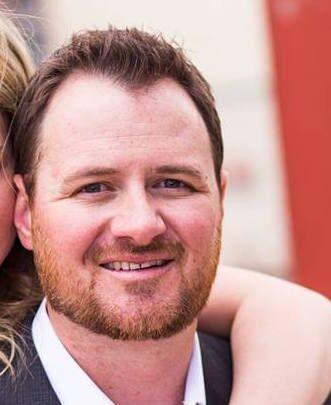 Brian Dix
Currently lives in: Denver, CO
By day: Sales
John's good friend, Brian Dix, has been a constant in his life since high school when the two shared a passion for skiing and the Denver Broncos. Post-college Brian lived only a few blocks away from John in Denver so there was no excuse to miss Brian's weekly Poker games or some mid-week golfing at Harvard Gulch. Brian walks around with a unwavering smile on his face, loving life and living every moment to it's greatest potential. Brian and his wife, Linsey, live in Denver, CO, and Paige & John are so happy Brian will be part of their wedding party - he'll definitely bring a lot of fun and energy to the day!
Chris Bergman - Groomsman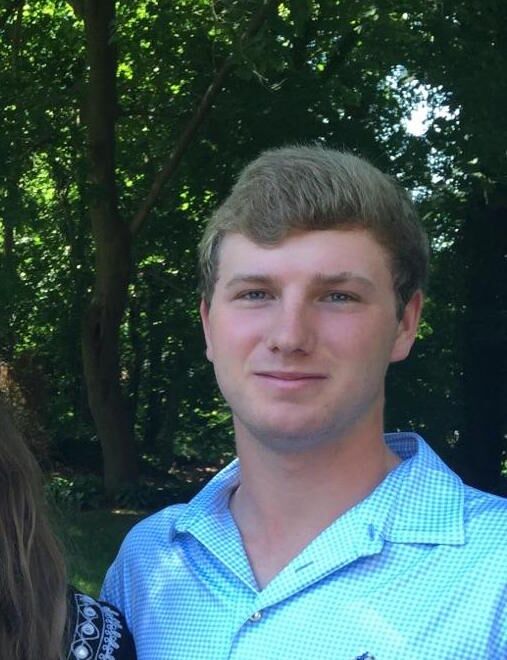 Christopher Charles Bergman
Currently attending college: Coastal Carolina University in Conway, SC
By day: Undergraduate Student and Golf Management Intern at Huntington Crescent Club
Christopher, John's younger brother, is a formidable golfer. He's currently attending college at Coastal Carolina University where he's enrolled in the school's prestigious Golf Management program. In addition to golf, Chris is a fantastic fisherman. He frequently brings home beautiful fish that he catches during early morning fishing excursions and then fillets and grills them for Bergman family feasts. Chris thrived in his first year of college, and he's eager to begin his sophomore year. He's always been incredibly kind and charming, but he's picking up even more southern charm down in SC. Look out ladies!
David Acquarulo - Groomsman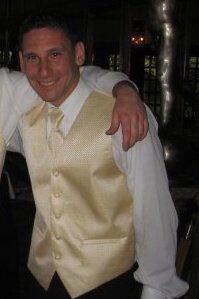 David Acquarulo
Currently lives in: Baltimore, MD
By day: Operations Manager at East Coast Fresh
John's brother-in-law, David, is an exceptional chef. His Italian family has many incredible recipes, and every time John & Paige visit the Acquarulo's in Baltimore, David busts out his ninja cooking skills. Since John & Paige first met David, he's always been incredibly warm and welcoming. His "mi casa es su casa" mentality makes everyone feel immediately at ease, and the meals on his table make guests want to stay at the Acquarulo home forever. David's been an amazing addition to the Bergman family, and we're so thrilled that he'll be part of the festivities for Paige's entry into the Bergman clan!
Cam Winter - Groomsman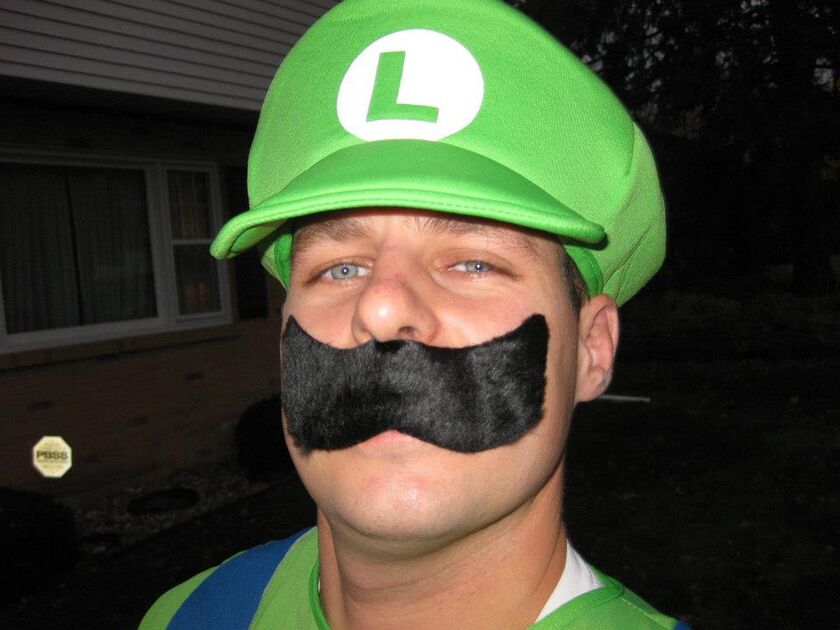 Cameron Michael Winter
Currently lives in: St. Anthony Village, MN
By day: School Nurse at Wilshire Park Elementary & US National Guard Major
Cameron, Paige's big brother, paved the way for her at the University of Minnesota where he met his wife, Michelle. Growing up, Cam terrorized teased Paige...a lot. One time, when he was supposed to be "babysitting" Paige, he dared her to see if she could fit inside his baritone case. Paige, curious to see for herself, crawled right in, and Cameron promptly closed the case and locked her inside. Despite his brotherly teasing, he has always been fiercely protective of Paige and the entire Winter family. After a long stint as a fulltime, active duty military officer, Cam went back to school to become a nurse. He's now a school nurse at his son's school in St. Anthony, MN. He loves kids, especially his own, and will quickly join in any game in the park the kids want to play. He continues to spend time each month at the National Guard in Minnesota, and loves gaming, boating at the family lake house, bocce….and of course, the Vikings…Thanks for being part of our wedding, Cam….and...GO BRONCOS! :)
Nathan Arora - Groomsman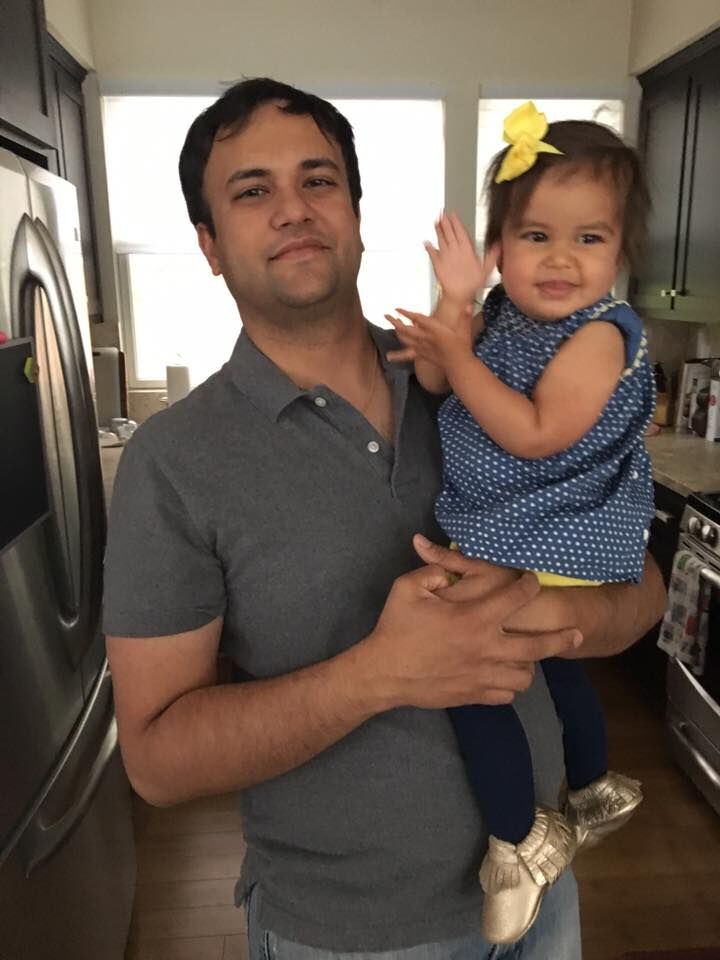 Nathan Charu Arora
Currently lives in: Mountain View, CA
By day: Co-founder, YuJa Active Learning
Nathan is Paige's brother-in-law, and a Silicon Valley entrepreneur, who is working on his second startup, an enterprise software company delivering media centric learning solutions. As a laid back, flip-flop, t-shirt, and shorts wearing "tech guy", he fits right into the Silicon Valley scene. He's always ready to help with anything, and he is the photographer responsible for taking the photos of the moment John proposed to Paige. When Paige first accepted her offer from Google and needed to move to Boston a few weeks later, Nathan joined her in her Bean Town apartment hunt. After Paige visited 3 of the worst possible Craigslist apartment postings in Boston, it was clear to Nathan that Paige was entering a "Country Mouse" living in a "Big City" scenario, and he quickly educated her on city savviness. Nathan & John share a love for technology and engineering, and John & Paige are so happy he's part of their extended family and wedding party.
Chase Winter - Ring Bearer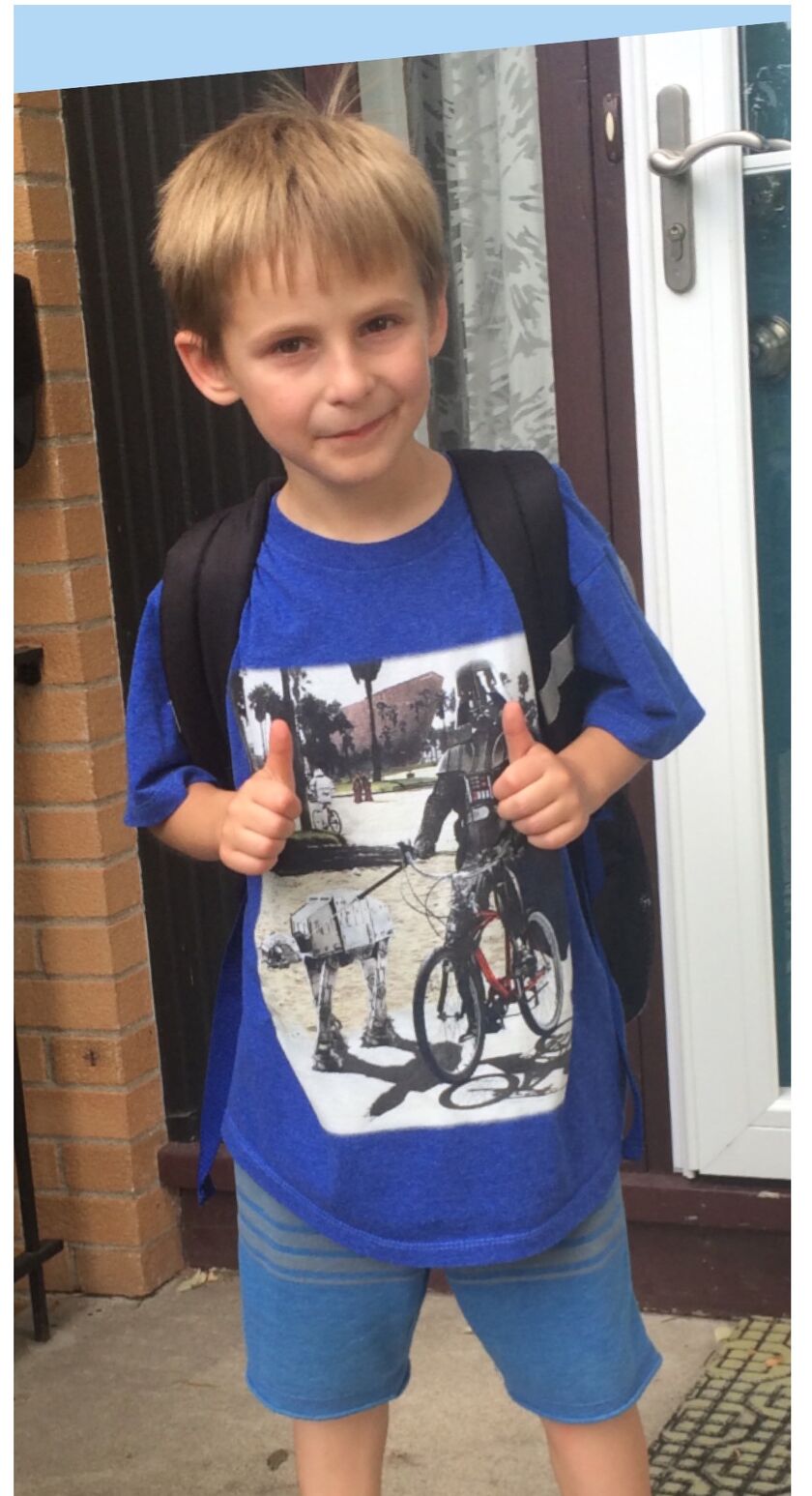 Chase Bradley Winter
Currently lives in: St. Anthony Village, MN
By day: First Grade Graduate
Paige's nephew, the dashing and handsome Chase Bradley Winter just completed first grade at Wilshire Park Elementary where he recently won the school's annual fundraising event by calling all of his relatives and asking…."Would you like the opportunity to contribute to my school's new playground equipment? If I get the most money, I get to throw a pie at MY DAD!" (Chase's dad, Cameron, is the school nurse at Wilshire Park.) Obviously everyone was happy to contribute to Chase's cause, and he was thrilled to throw a pie in Cam's face in front of the whole school! He loves video games, playing soccer, taking swimming lessons, and he recently learned to drive a 4-wheeler at the family cabin on French Lake. When Paige asked Chase to have a "job" in the wedding, he wasn't too excited about the idea, but the said "I'll do it for you, Auntie Paige!" He's the other man in Paige's life, and she loves him to pieces.
Stella Winter - Flower Girl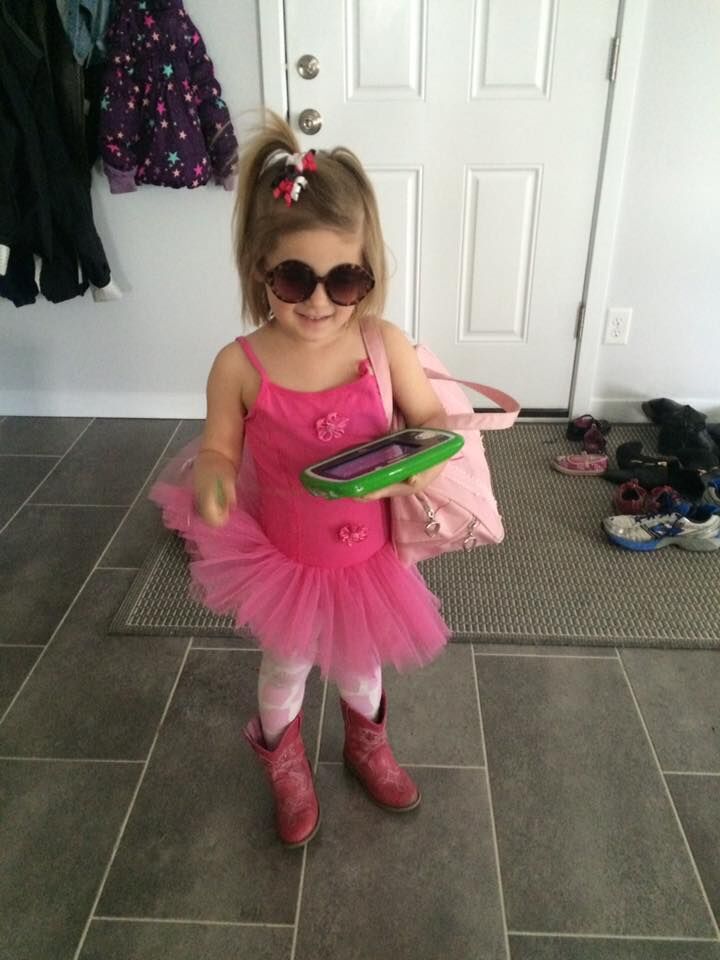 Stella Kay Winter
Currently lives in: St Anthony Village, MN
By day: Pre-schooler going on 21yrs old
Paige's niece, four-year-old Stella Kay, is a precocious little girl whose eyes are always twinkling with some mischevious idea. This spring, Stella asked her classmate at Nativity Preschool, Tyler, to "cut her hair". Tyler happily obliged, and Stella got a haircut that only a preschooler could give. When Stella's mom, Michelle, asked why Stella let Tyler cut her hair, she confidently said, "Mom, I just wanted a SCHOOL haircut!" She takes swimming and dance lessons, and recently started soccer…and she has, since she met him, flirted shamelessly with John, calling him "Uncle Johnny" since before he was engaged to Paige. When asked to be a flower girl, Stella screamed with delight and listed her qualifications - which included "I know how to hold a bouquet!" and "I can walk pretty!". Love you, Stella Bear!
Sloan Arora - Flower Girl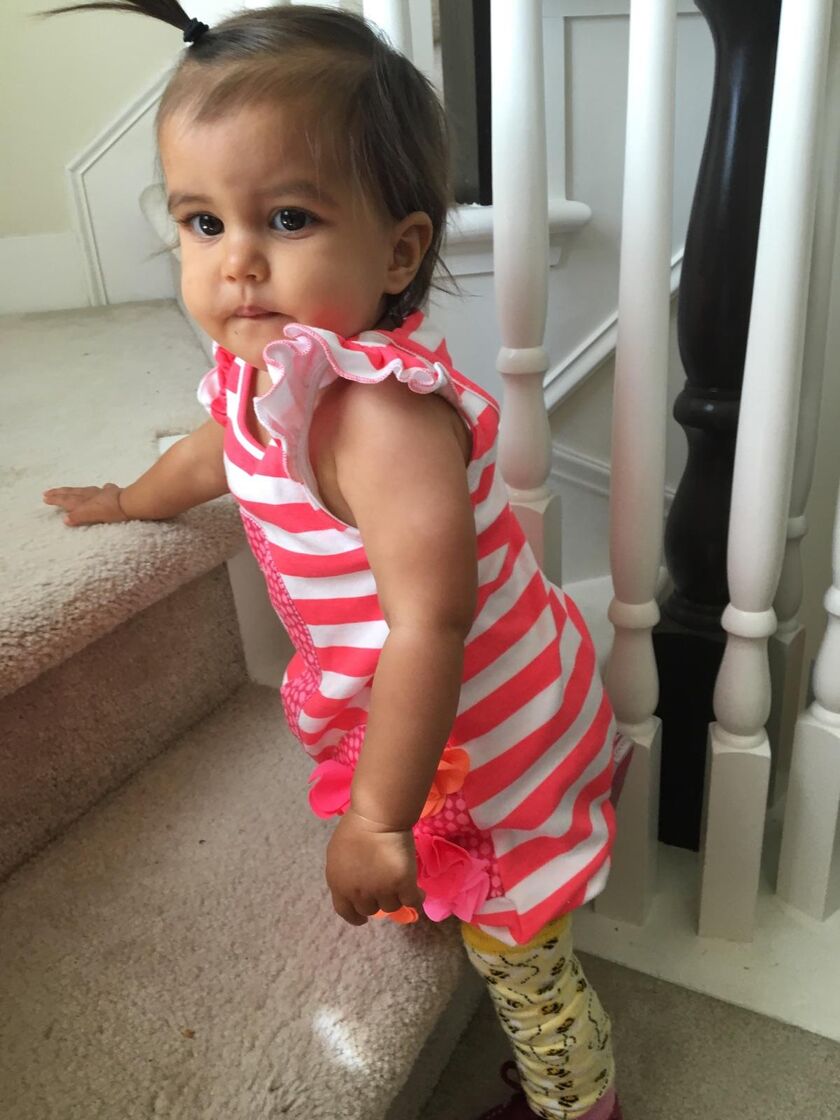 Sloan Anika Arora
Currently lives in: Mountain View, CA
By day: Cutest one-year-old in California
Paige & John's second flower girl will be Paige's one-year-old niece, Sloan. Sloan is a dark haired beauty, whose every accomplishment is "ooohhhed and aaahhhed" over by the entire Winter clan. It is so fun to have a baby to shop for, and for Sloan's 1yr birthday, Paige & John sent her a ball fort, which is essentially a tent filled with 300 balls. It fills the Arora's livingroom, but Sloan loves it so much that even Nathan gets in and plays. At one year old Sloan is already curious and constantly on the move to investigate new wonders. Love you so much, Little Bean!