Our Story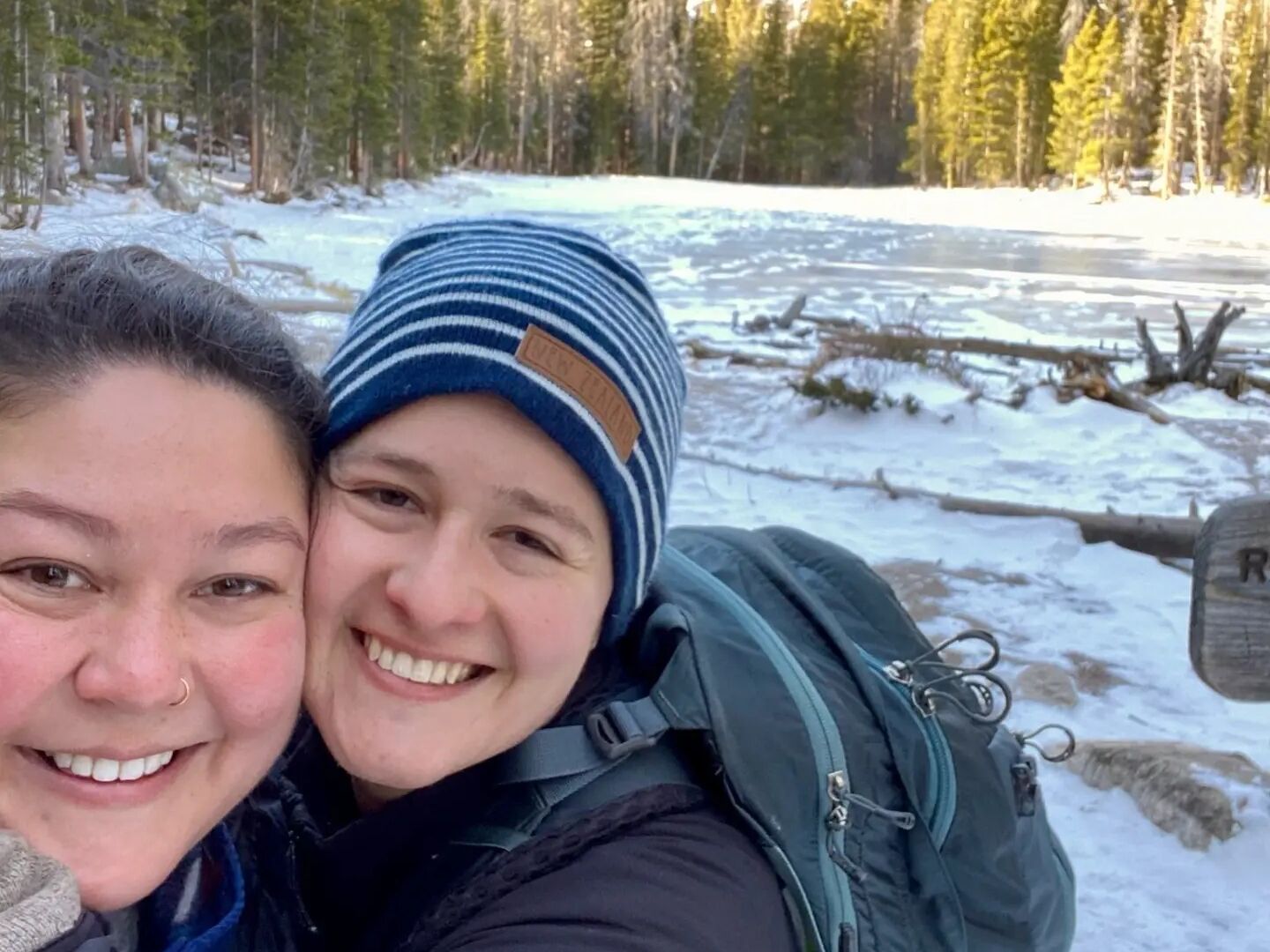 Logan (they/them) and Kat (she/her) met in 2013 playing OSU D1 rugby. They became great friends during their time on the team and stayed in touch afterwards. They officially started dating in September 2015, over six years ago! They've supported one another through a lot of growth over the past few years with Kat becoming a certified professional dog trainer and Logan pursuing a career as a nurse practitioner. In their free time they enjoy hiking, camping, cooking, playing games, and loving on their pets.
The Engagement!
In February 2018 Logan took Kat on a surprise vacation. After meeting Fiona at the Cincinnati Zoo and before petting all the horses in Lexington, they brought Kat to a little cabin in the Red River Gorge.
The two of them hiked to the top of the Natural Bridge and while they were completely alone - faces red and boots muddy, Kat started to make a joke about how easy it would be to murder Logan while no one was around on this cliff (very "on brand" situational humor). Logan looked at Kat with a sly smile and said, "It would be so rude to murder me on the night of our engagement."
And so, overlooking the hills and waiting on the sunset, covered in mud and sweat, completely alone and laughing between murder jokes, Kat said the easiest "yes" of her life to her best friend - in the most "Kat & Logan" proposal imaginable.