We eloped on July 18, 2018, on Mt. Rainier!! It was a beautiful and magical day! We had a lot of professional photos taken and will display a few of them at our reception. We could not be more excited to celebrate with you in Tucson!
P.S. The above photo is from the day we eloped!!
Love,
K&A
Our Story - Hiking, Home, and Rural Colorado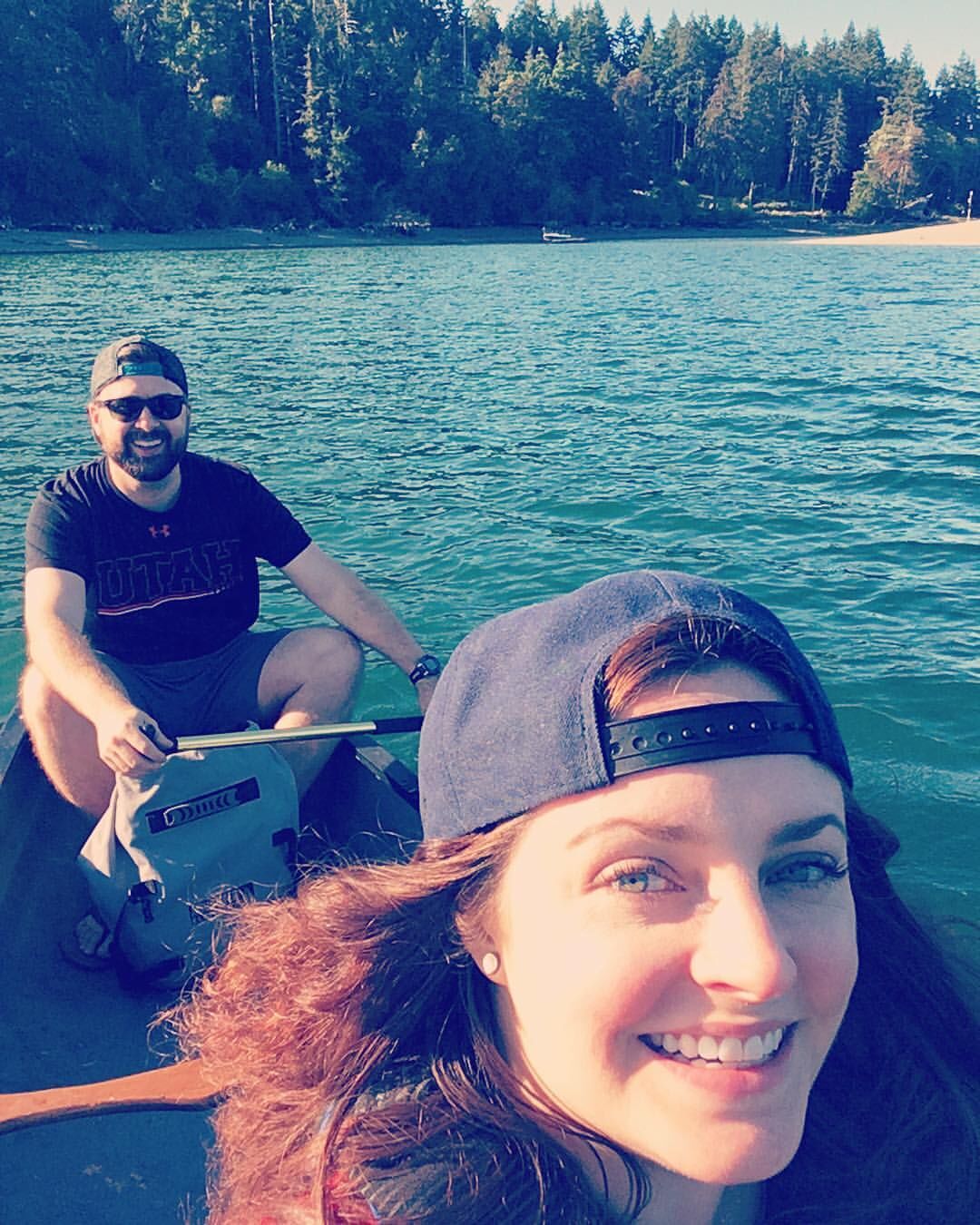 Like many "young folks" in the Pacific Northwest, we initially met on a popular online dating website. We quickly became enamored with each other, bonding over shared loves of hiking, camping, really any outdoor activity, golfing, art, cooking, DIY, growing up in the country, travel, and a lot more.
We recently bought our first house together in Des Moines, Washington, a sleepy, little town on the coast just south of Seattle. We are having a lot of fun making the house our own, with Andy constantly wowing Katherine with his talent for handiwork. Our little family also includes a silly, always hungry cat named Pharrell and a boisterous, giant puppy named Camper.
Andy proposed to Katherine while we were in rural Colorado. Andy took Katherine on a late night hike into the desert to watch shooting stars (which Katherine had never seen!). While gazing up at the Milky Way, Andy proposed and Katherine said "of course!!!"