Our Story
"I smell." - A True Love Story
It all began one warm summer day a few years ago. Matt was hired as the new Technology Graduate Assistant at the Smith Student Center where Katie had spent all four years of college working as a Student Assistant. Katie just so happened to be working a "tech shift" the first day Matt began his new job. In addition to the tech shift Katie also had to tear down chairs and tables once the event was completed and arrange the room for the next event, these were called "setups". Katie had spoke with her friend Jill who had said, "Katie the new GA is REALLY good looking!" Of course this excited Katie, and she couldn't wait to see this new GA. While Katie was in the middle of her setup, in walked Deb (the boss) with the three new Graduate Assistants. Jill was right, Matt was REALLY good looking. As Deb introduced the news GA's all Katie could think about was how smelly she must be from moving all this furniture. So naturally her first spoken sentence to Matt was "Hi, sorry I smell." Smooth, right? It gets even better...
Katie was nervous around Matt and she thought the best approach to get him to notice her was to not pay attention to him, play a little hard to get. So on the day before his birthday when the Student Center workers sang happy birthday to him do you know what Katie did? She turned around and left the room. Is that how "playing hard to get" works??!?!? RUDE.
Don't worry she was polite and texted him happy birthday the next day.
What happened that next day AKA Matt's actual birthday was FATE. While Katie and her friends walked the streets of Slippery Rock one night she just so happened to cross paths with...MATT. Katie might have had a little bit of liquid confidence in her so she forgot all about the playing hard to get thing. She told Matt that she'd buy him a drink at the bar for his birthday and as she walked to the bar the reality of the situation set in. Katie started mentally hyperventilating. (That's not a real thing but let's just pretend it is). Thankfully for Katie, Matt secretly had a crush on her too. So, from that night on the rest is history. Yeah, they may have had to tell their boss that the new GA is dating a student worker (which is technically not allowed) but YOLO (You Only Live Once). So Deb Schell deserves a special shout out for letting them break the rules.
It's true what Dr. Seuss says, "We are all a little weird, and life's a little weird, and when you find someone whose weirdness is compatible with ours, we join up with them and fall in mutual weirdness and call it love."
Katie and Matt can't wait to spend forever together mutually weird and in love.
The Wedding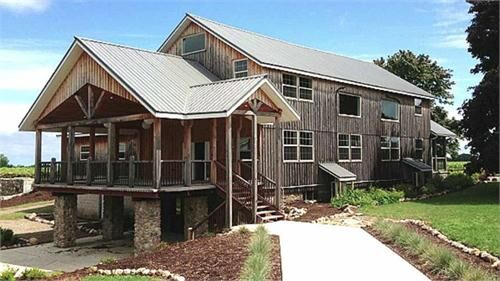 Saturday, October 22, 2016
4:00 PM
Ceremony and Reception
Quincy Cellars
10606 W Main St, Ripley, NY 14775, United States
Hashtag
#ACoupleOfBucks
Use this hashtag when you share pictures on social media of our special day!
Wedding Party
Meagan Cousins - Maid of Honor
Becca McKinney - Bridesmaid
Brianna Bojewski - Bridesmaid
Stephanie Rutkowsky - Bridesmaid
Alicia Rutkowsky - Bridesmaid
Mia Bergamasco - Flower Girl
Kevin VanCamp - Groomsman