Our Story
______________________________________________________________________________________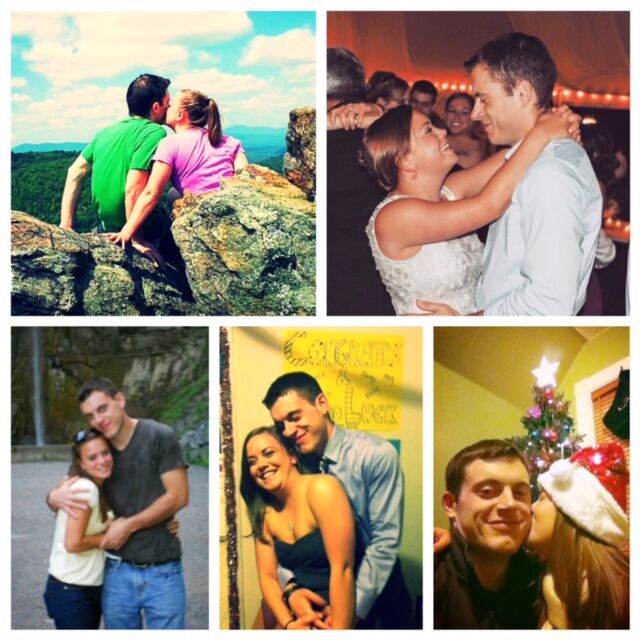 2010: Their adventure began in Ithaca, New York.
Katie was a sophomore at IC and Jim was a catering manager at a local restaurant, Joe's. Their mutual friend Kelly Fitzpatrick introduced them.
Over the next two and half years, they grew together. Katie completed her degree and Jim advanced his career at Joe's.
2012: Their adventure takes them to Boston.
Katie was offered a job in marketing and Jim got new opportunities in sales and management. They moved in together and began the next chapter of their lives.

Over the next few years, their adventure continued. They tackled new jobs, met great new friends and share wonderful new memories.

July 5, 2015: Jim was cooking one of his famous 5 course dinners for the Gaskill family. Before dessert, he proposed in their kitchen surprising not only Katie, but her entire family.
October 22, 2016: This adventure continues as they say "I do."
The Wedding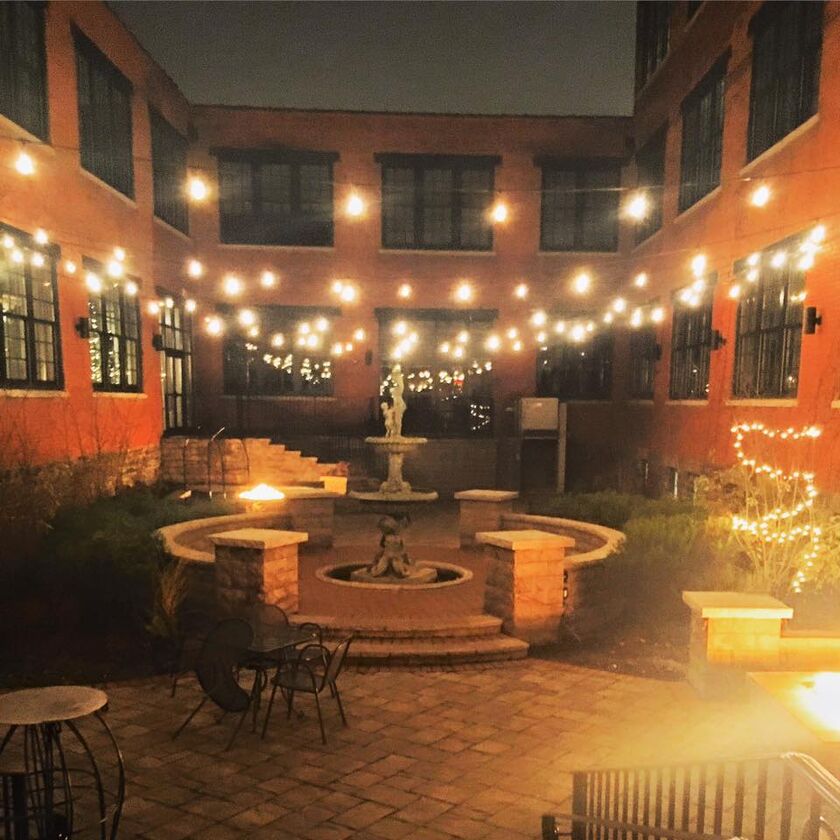 Saturday, October 22, 2016
5:00 PM
Ceremony
The Foundry Suites
1738 Elmwood Ave, Buffalo, NY 14207, United States
Reception
The Foundry Suites
1738 Elmwood Ave, Buffalo, NY 14207, United States
A shuttle from the hotels to the venue will be provided from 3pm to 5pm prior to the ceremony and 10pm to 12pm at the end of the night. There is also free parking at the venue.
Other Events
Sunday Brunch
Sunday, October 23, 2016
11:00 AM
Liberti House
731 Lafayette Avenue, Buffalo, NY, United States
Please join us the morning after for brunch at the Liberti house.
Rehearsal Dinner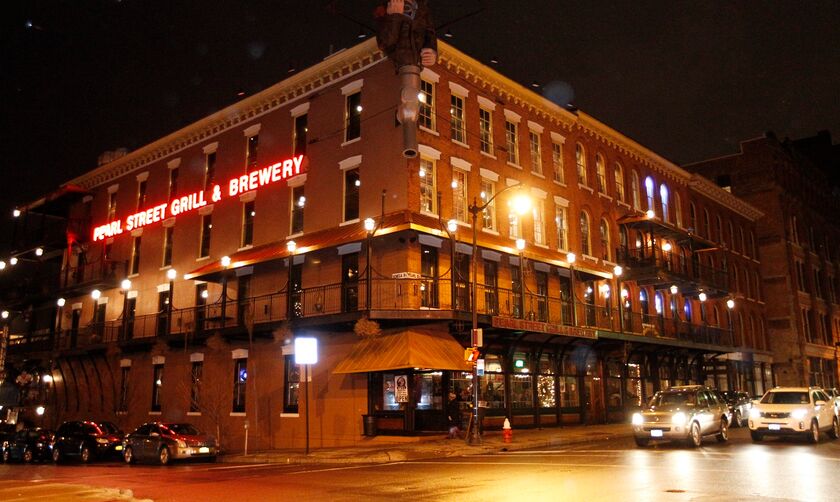 Friday, October 21, 2016
5:30 PM
Pearl Street Grill & Brewery
76 Pearl St, Buffalo, NY 14202, United States
We invite our out of town guests to enjoy some buffalo-theme food.
Wedding Party
Meg Brubaker - Matron of Honor
Meg and Katie were freshman and sophomore roommates at Ithaca College. After they met, they were destine to be "life friends" and will likely be the two old ladies racing each other (and yelling) down the hall in their wheelchairs one day.
Ally Hochman - Maid of Honor
Ally and Katie met through the cheerleading team at Ithaca College and eventually lived together. Ally currently lives in Boston and is Katie's wine drinking, pizza loving, "drinks after work", exercise buddy - best friend.
Molly Kilroy - Bridesmaid
Molly and Katie met at Ithaca College. After college, they both started their careers in Boston and are sharing many new 'adult life' adventures in the city.
Maria Barton - Bridesmaid
Katie and Maria met at Ithaca College and bonded over their hometown of Buffalo. Although they both live in (separate) big cities now, they share a special place in their hearts for each other and the place they'll always call home.
Caroline Kumm - Bridesmaid
Katie and Care have known each other since they were 6 years old dancing together at David De Marie on Saturday mornings. They grew up together spending more time with each other than their own siblings. If they weren't in the studio together, they were in the costume room with their mothers.
Kelsey Block - Bridesmaid
Kelsey and Katie also grew up dancing together at David De Marie. From countless competitions to hours at summer ballet camps, they shared this passion and still do. Although, bounding over wine or margaritas is more their style now.
Lizzy Bernold - Bridesmaid
Lizzy is Katie's younger cousin. Carrying on the family tradition, Lizzy is the junior bridesmaid in Katie's wedding, just as Katie was in Lizzy's mother's wedding and her mother was in Sue's wedding.
Effie Hatch - Flower Girl
Effie Hatch is also Katie's little cousin. Living just outside of Boston, Katie loves getting to watch this little princess grow up.
Kelly Fitzpatrick - Groomswoman
Kelly and Jim lived together in Ithaca and Kelly set up Jim and Katie. (So thank you). Jim and Kelly enjoyed great times working at Joe's together in Ithaca.
Chris Gaskill - Groomsman
Chris is Katie's younger brother and more importantly Jim's male roommate. The two met through Katie, but now enjoy countless hours driving Katie crazy in Boston.
Nick Mallinson - Groomsman
Jim and Nick also met in Ithaca working together at Joe's restaurant. After Joe's, Nick also moved to Boston. Nick and Jim are now enjoy the big city (or shitty dive bars) together.
Cody Glassman - Groomsman
Jim and Cody also met in Ithaca working at Joe's restaurant. Sadly, their times of adventuring through Ithaca bars has ended.
Johnny Liberti - Groomsman
Johnny is Katie's little cousin, but is excited to welcome Jim into the family. They have bonded over many a Gaskill family gathering.
Alex Liberti - Usher
Alex is Katie's younger cousin and Johnny's younger brother. Bringing in the whole family, Alex will be an usher helping all our many guest find their seats (if we have enough).
Alby & Dezi Hoyas - Ring Bearer
Alby and Dezi are Katie's younger cousins. They will be bringing the rings down the (not real) aisle.