When & Where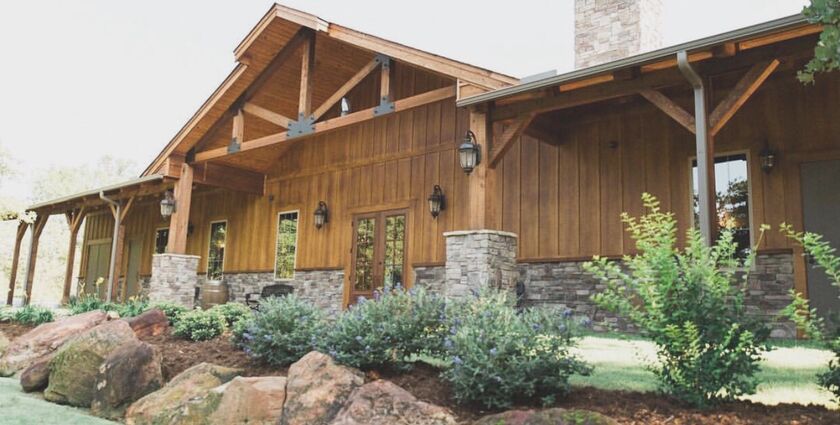 Sunday, February 25, 2018
11:00 AM
Attire: Dressy Casual (no jeans)
Ceremony and Reception
Eleven Oaks Ranch
21601 Diagonal Rd, Luther, OK 73054
Located 15 minutes east of Edmond, OK

Wedding Party
Kaitlyn Flores - Matron of Honor
Kaitlyn and I have been sorority sisters since fall semester of 2011, but I didn't know her well until the following recruitment season in the fall of 2012. We lived next door to each other in the Delta Zeta house and became instant friends. Kait is continuously challenging me to grow in Christ and be the best version of myself. I have had the privilege of walking through several seasons of life with her, including being a bridesmaid in her wedding and now awaiting her precious baby boy's appearance!
Jillian Smith - Maid of Honor
Jillian and I began the nursing program together at the University of Central Oklahoma in spring of 2014. Jill survived two and a half years of nursing school AND taking the NCLEX on the same day as me, which says a lot about her compassion and patience if you knew me at all during nursing school. It also most definitely earned her a spot in the running for the Maid of Honor title, if not guaranteed it. To say that she is the other half of my neurotic brain, would be just the beginning. Jill is always up for anything fun and will most likely be found on the dance floor at our wedding with her fiancé, Brandon!
Haley Gahris - Bridesmaid
Haley and her sister, Amber (featured below), are basically the sisters I never had. Visiting them while growing up also meant VACATION since they typically lived in another state. Haley and I share the personality trait of stubbornness, so it should be no surprise that as children we did not always get along. Now that we're older we agree on more than we disagree, and that has led to us growing closer. Haley got married this past January to her other half, Kevin, and they now live in OKC near us!
Shala Richardson - Bridesmaid
Shala and I met sophomore year in high school and is one of my oldest friends. During high school, we were inseparable. We lived 2 hours away from each other during college and our careers are busy ones but time or distance have yet to change our friendship. We always talked about being by each other's side on the big day so I couldn't imagine it any other way!
Amber McConnell - Bridesmaid
Like Haley, Amber and I share countless memories together from our childhood. Amber currently lives in Florida so at the wedding she will most likely be found by the fireplace because she dislikes any weather below 70 degrees (just like her mother). PS: she's single.
Taylor Yslas - Bridesmaid
Taylor is the life of any party. We met her and her husband, Cory, when they crashed my 25th birthday, and have been friends ever since! She is fun, easy going, and always keeps us laughing. Although I have only known her for a year, I can't imagine doing life without her!
Chaynie & Mila Stoner - Flower Girls
Of all the things I love to talk about - and those who know me know I love to talk - these girls are one of my favorites to talk about! I have had the pleasure of hanging out with these sweet (but also sassy) girls throughout the week since 2014. I began babysitting Chaynie and Mila in my first semester of nursing school, Chaynie was 4 (now 8!) and Mila was in diapers (now 4!). Chaynie and Mila called dibs on the flower girl title as soon as James popped the question and there is no better duo for the part!
Eli Grant - Best Man
Eli has been my best friend since Sophomore year. There was no doubt that he would be the one by my side on my big day. From longboarding injuries to working together as Resident Assistant's, I am to lucky share another great life event with him!
Brandon Shaw - Groomsman
I met Brandon through Kayla's Maid of Honor, Jill. Brandon and I instantly became close friends and this photo only represents a minor depiction of our many good times! You can catch Brandon on the dance floor at our wedding.
Kevin Gahris - Groomsman
Kevin is married to Kayla's cousin Haley. After their move from Florida to Oklahoma, Kevin and I have gotten to become really close friends. I am lucky to have him at my side as we offically become family.
Alan Blackaby - Groomsman
Alan has been a best friend since undergrad - we were too much alike to not be best buds. Alan has become the brother that I never had and I share the same happiness for him to be there on our wedding day as when I beat him at Mario Kart.
Ryan Theissen - Groomsman
Although Ryan and I have only known each other for a short time, we have become inseparable bros. Ryan is my Fitcamp partner who pushes me to be "wedding ready". Either he thinks I am horribly out of shape, or he has my best interest at heart. Either way, I am thankful to have him apart of our wedding day.
Cory Yslas - Groomsman
Cory Yslas - enjoy trying to pronounce his last name. This Las Vegas local moved to Oklahoma and we quickly became great friends. He was there when I picked out the ring and I am so glad he will be there on the big day!
Kallen & Keaton Schubert - Ring Bearer
These 5 year old chick magnets are my twin nephews and also my mini-me's. Get ready to see some dancing and laughs from these two!