Our Story
How we met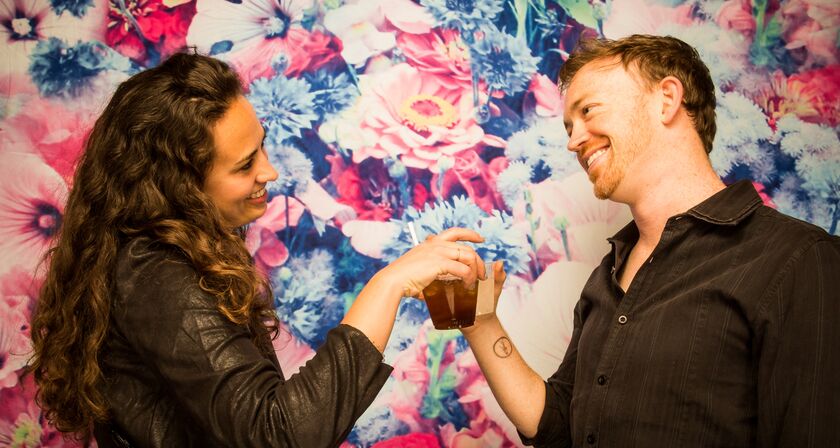 Shaun and Kelly met working at Planet Labs in San Francisco. After working together for three years, they decided to start designing and building more than satellites together. Since then, they have continued to work, build, and adventure alongside one another.
The Engagement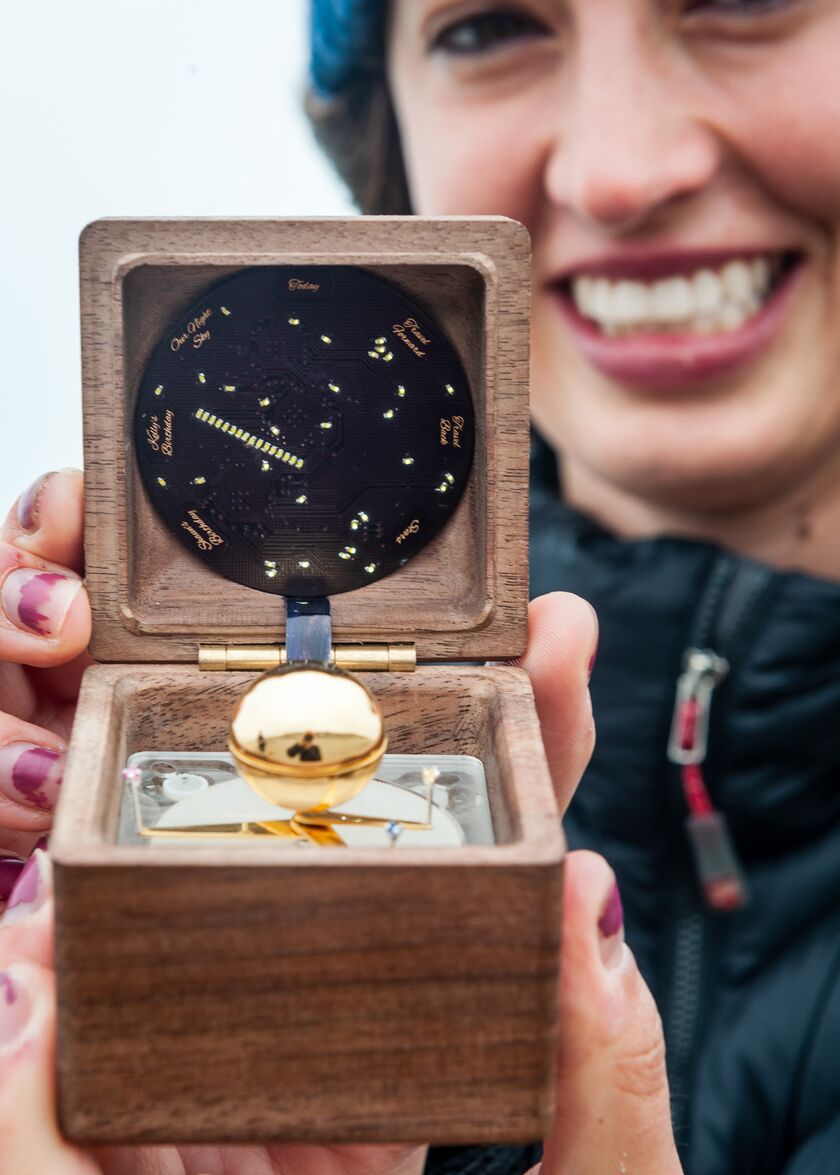 One early morning when they first started dating, a bored and jet-lagged Kelly woke up Shaun at 4am (7am on the East Coast), and they decided to head to the beach for some coffee. Since then, every first Tuesday of the month, Kelly & Shaun head to Ocean Beach before work to get coffee & pastries and walk along the beach.
On August 6, 2019, they head to the beach with their pup, Lemonade, and followed the usual traditions. They walked a ways down along the shore and were ready to turn around when Shaun got down on one knee and revealed one of the world's most wonderful robots.
Shaun opened a tiny box and revealed a fully-functioning orrery showing the four inner planets as little gems of different types all orbiting around a center half-sun and in the sun was a ring! On the top of the box was a circuit board Shaun designed with little surface mount LEDs. When the box turns on, there is a shooting star, and then the little stars twinkle in the shape of Kelly's favorite constellation, Ursa Major. This project took Shaun 2 years to make, and he managed to keep all of the details a secret from Kelly along the way.
The Wedding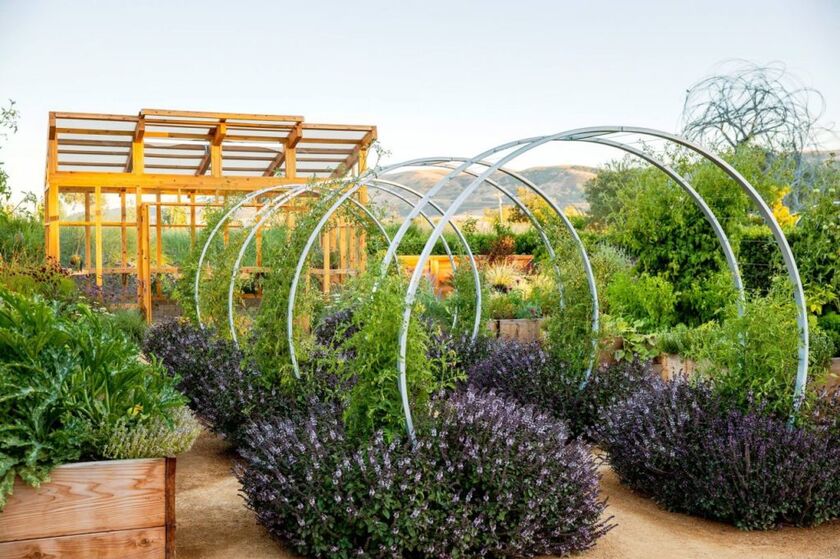 Friday, September 25, 2020
3:30 PM - 10:00 PM
Attire: Look sharp! Whatever that means to you, we are for it. The event is in a garden, outdoor space. Consider your footwear accordingly. The temperature tends to drop at night, so a sweater or coat for the evening is recommended.
Ceremony
Cornerstone Sonoma
23570 Arnold Drive, Sonoma, CA, 95476
Reception
Cornerstone Sonoma
23570 Arnold Drive, Sonoma, CA, 95476
Other Events
Welcome Party
Thursday, September 24, 2020
6:00 PM - 8:00 PM
Attire: Casual
Come ring in the wedding weekend with us on Thursday evening! Location TBD.
After Party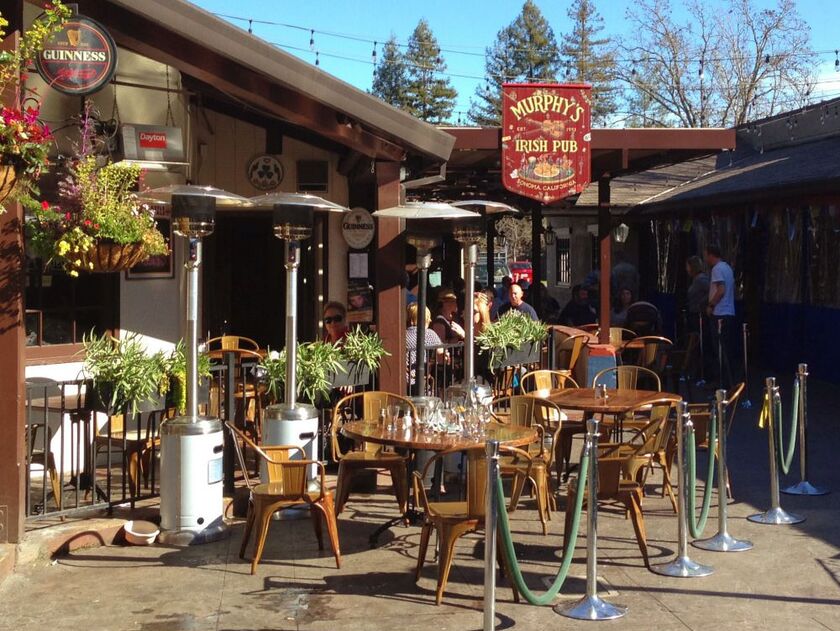 Friday, September 25, 2020
10:15 PM - 2:00 AM
Murphy's Irish Pub & Restaurant
464 1st Street East, Sonoma, CA, 95476, United States
Attire: Whatever feels good!
We will follow up the wedding with some drinks and late night food at Murphy's on Sonoma Square! There will be transportation from the venue to Murphy's.
Saturday Brunch
Saturday, September 26, 2020
11:00 AM - 2:00 PM
Swiss Hotel
18 W Spain St, Sonoma, CA, 95476
Attire: Casual
We will kick off Saturday's festivities with a brunch on the Square in the lovely back patio of the Swiss Hotel.
Make Art!
What do space flowers look like?

We're throwing a wedding that wouldn't represent us as a couple if we didn't throw some art in the mix. We would love for you to participate if you are interested. Check out the call for art here and help us fill the Cornerstone Gardens and barn with amazing interstellar flowers!