How it happened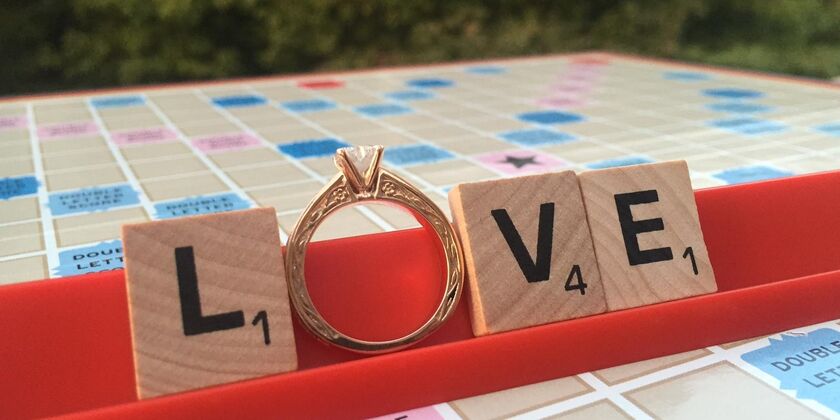 They met at a party.
They became friends.
He tutored her.
She made him laugh.
Concerts were attended.
Wine was enjoyed.
Adventures were had.
Selfies were taken.
One thing
Lead to another
And here we are.
The Wedding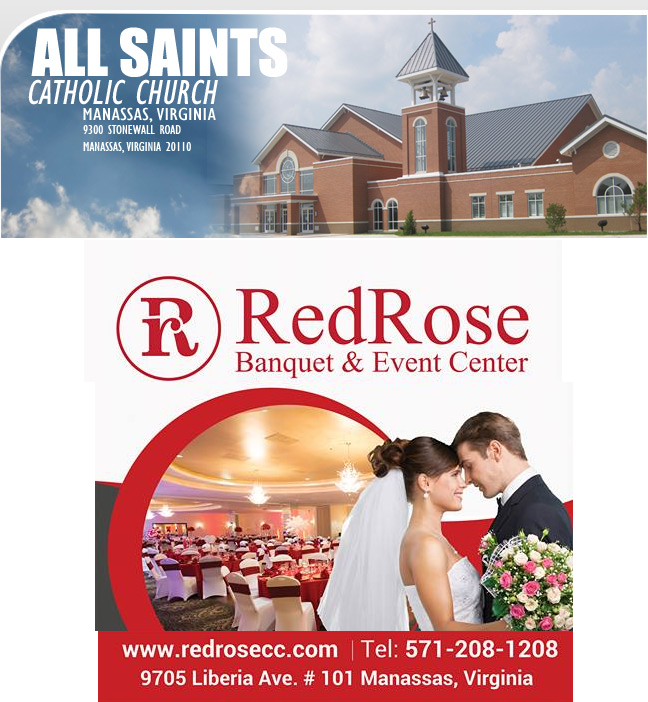 Saturday, May 27, 2017
2:00 PM
Ceremony
All Saints Catholic Church
9300 Stonewall Rd, Manassas, VA 20110, USA
Reception
Red Rose Banquet & Event Center
9705 Liberia Ave #101, Manassas, VA 20110, USA
Ceremony begins promptly at 2:00PM.
Reception doors open at 4:00PM, Seating at 5:00PM.
Wedding Party
Jen Douglas - Matron of Honor
Hi! My name is Jen and I have known Diana since 2000. We have been friends for so long and I am fortunate to have her in my life! How exciting to pass so many milestones and experience them together?
I currently live in Stephenson, VA with my husband, John and dog, Tryton. I am a director at a Christian Preschool and an Independent Consultant for Perfectly Posh.
I am so excited and honored to be by Diana's side on her special day as she marries her best friend!.
Stephanie Oporto - Bridesmaid
One of two little sisters to the groom. When I was a kid I used to wish I could hurry up and get older so I could be just like my super cool big brother (team Spasian!).His love of cars rubbed off on me as I've been in the automotive industry my whole career. Then I met Diana in high school thanks to our mutual besties (Andrea fellow team bride). Diana met Kenny at my house for my 26th birthday so....guess you could say I'm the reason the happy couple met.
Leslie Juarez - Bridesmaid
I've personally drawn many portraits of Ken or Diana and my medium of choice is a dry erase marker. They typically laugh at my efforts, yet I persist. I also got fired from the same photography company as Ken did and Diana and I probably had some wine about it. We Guatemalans are known for our love of wine, fine sculptures and wood carvings. I collect bad hip hop lyrics to annoy Ken with. Ken and I are the I-can't-remember-my-plans extraordinaires and everytime I double-book or cancel plans, Ken gets an amazon package or vice versa.
When I'm not analyzing a TV show series, checking in at their couch, I'm doing baby tech type things, likely something I learned while hanging with Keniana. Yes, i just merged their names together. It was a matter of time before you did it too. I'm over the moon about these two. I'll probably joy-cry the entire day of their wedding. *ends writing bio bc I started joy-crying*
Maria ( Bruño ) Juarez - Bridesmaid
My older sister, Leslie, and I met Ken when I was 18, we were meeting up for the first time in D.C. at a museum event. Then Ken threw my "farewell to the army", party going in at 19, and that's when I met Diana, who was giving me advise for my first few nights in boot camp. Ken and Diana were a big part of my young adult years from 18-24 ( When I moved out ). Seeing the long time coming from these two is nothing less of inspirational love!
Rosa Bun - Bridesmaid
I'm a proud mom of 3 girls and I work as a Cost Containment Analyst for a Federal Health insurance company. I've known Diana since High-school, plucking our eye brows in math class and now to this beautiful day where I get to witness her say, "I do". I will continue living life as a unicorn where the impossible is possible.
Andrea Caldwell - Bridesmaid
I am a hippo loving, book reading, Georgia living, and proud homeschooling mother of two, who stumbles through life with my hubby Drew. I met the groom, or as I know him "Kenny", as Stephy's (fellow Bridesmaid) older brother. What seems eons ago but I have been blessed to be friends with Diana since High School, my fellow Latina, bagel baking, coffee drinking, Richmond living, Air Force Veteran friend who I couldn't imagine what a party would have been without the " Spicy Cha Chas".
Natalie - Oporto
I'm Natalie, the groom's youngest little sister. I'm from Maryland, but now live and work in Ohio. I love cats, baking, drawing, and everything cute! This will be my first time being a bridesmaid. So excited for Kenny and Diana!
Omar Sayeed - Best Man
I met Ken when he tried to sell me a computer on the playground in Burke, when we were in elementary school.
Winsfield Smith - Groomsman
We met on the first day of 6th grade, where I found and returned a watch Ken had misplaced.
James Oporto - Groomsman
I'm Ken's little brother! I'm 18, going to school at Champlain College studying Cybersecurity in Vermont. I have 3 jobs, in IT, music recording studio, & Security at a bar. I love soccer!