Our Story
The beginning.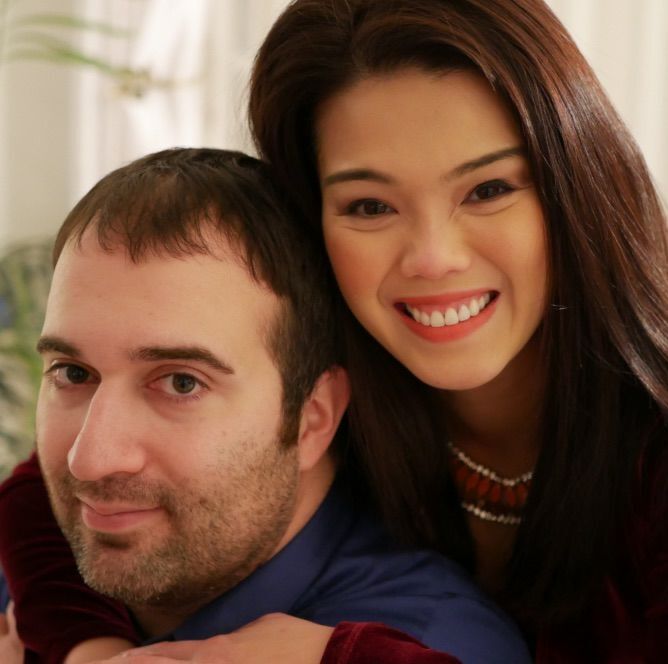 Along the Pacific Coast of Washington, Ryan hailed from the town of Raymond. 150 miles north, about 20 minutes outside of metropolitan Seattle, lived Kristene in Mill Creek. One spring evening in 2015, as the season began to change, so did their lives. April in Washington is always a tad unpredictable. Even though the calendar may suggest Spring is in full swing, that is not always the case. Kristene and Ryan had agreed to meet at "Spotted Cow", a coffee shop at the Mill Creek Town Center, on a blind date. Ryan had planned on taking advantage of the clear, crisp evening, and originally wanted to invite her to a nice walk elsewhere. That plan quickly became a figment of his imagination as Kristene showed up in her high heels. But that's why it's called a "first date", no one can plan or prepare for what's about to happen. So he decided to keep getting to know this girl and invited her to go out for dinner and drinks. By hour six, past all the pleasantries, they finally decided to call it a night. Safe to say, their first date went well.
One of Ryan's greatest qualities is his thoughtfulness. He remembered (and even took notes!) about everything that they talked about on their first date and has proven to Kristene that he is not going to be like any other guy she's met. The weekend after they met was Kristene's birthday. She was not expecting anything from him, as they had just met after all. Much to her surprise, Ryan had planned an elaborate day for her to make sure she feels special on her birthday. They started the day with a fun round of mini golf, grabbed some delicious chicken carbonara paired with a bottle of white riesling and as the day progressed, he started to unfold the rest of his surprises. From the stuffed animals, to the poems (yes, he wrote poems!), to the very special meal he had prepared, all complete with a beautiful bouquet of flowers at the table. Over dinner, he told her how he had planned everything ahead of time and how he was able to pull it off all within a few days of meeting her, and she was flattered by his dedication. She knew that this guy is the real deal.
As time passed, their relationship continued to grow and blossom. From road trips, to meeting each other's families, to sharing holidays and more birthdays, they were always right by each other's side. Despite their differences, both strong-headed and opinionated as they were, the one thing they had in common was their commitment to each other. No matter what happens, at the end of the day they are always willing to make it work. Ryan knocked her off her feet from day one and it only gets better day after day. A famous quote that resonates with the couple as they embark on this next chapter is, "a perfect marriage is just two people who refuse to give up on each other." - author anonymous
Cheers to Kristene and Ryan to a life of Happily Ever After!
The Proposal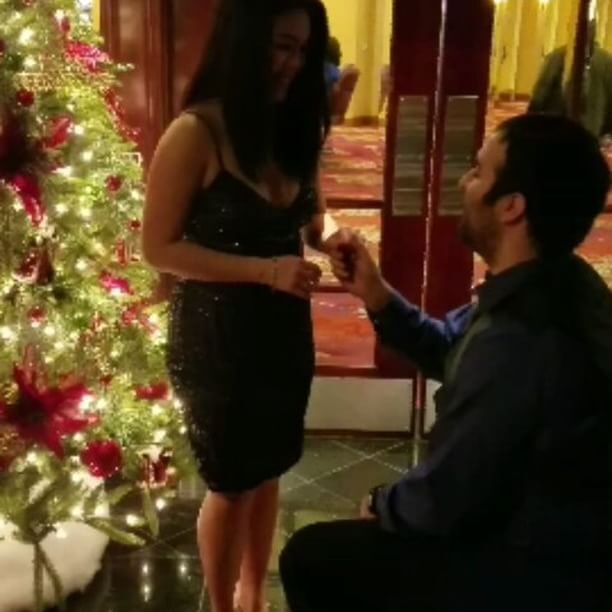 One of their favorite things to do as a couple is travel. Along with hitting all the local spots in and out of town, they have also enjoyed mini trips to destinations as far as Orlando, Florida, to witness the magic of Disney World and Universal Studios, as well as experiencing the lively nights in Sin City.
While they still have plenty of things lined up on their bucket list, the one thing that they both couldn't wait to cross off was New Year in Las Vegas. Just like any other vacation, they've made lots of memories together. The only difference was this trip was about to be one of the most memorable.
After arriving at the hotel from their two hour flight, they were slowly getting into full vacation mode, blinded by the exciting things to see outside their window just waiting for them. They kicked off their first day at the Strip by strolling the streets and going ice skating. Having too much fun, time was quickly escaping them and they have still yet to grab dinner. Kristene suggested they just stay and find a place to eat right at the Strip, but Ryan insisted that they go back to their hotel so they can both get ready and look "pretty."
They both cleaned up real nicely, Ryan in his dapper suit and tie, and Kristene in her chic black velvet dress. Dinner was served at a steakhouse called "Silverado" at the South Point Hotel and Casino. Upon entering the restaurant, Ryan, with little time to plan, noticed a nicely decorated Christmas tree tucked away in a corner. Knowing Kristene, he knew she wouldn't want to miss an opportunity to snap a photo commemorating this evening. He immediately asked her to take a picture with him, and Kristene, without hesitation, took her place next to him in front of the gleaming tree. Ryan had asked a waiter nearby to take their photo. With all the commotion of people passing by trying to locate their own seats, the waiter had tried twice to take the photo, but people kept walking by, obstructing the view. Third time's a charm, and Ryan positioned himself just as the waiter quickly realized what was about to happen, and was finally able to capture the moment. Ryan got down on one knee and and asked her to be his forever. Kristene, who thought she was simply getting a photo taken, with tears in her eyes, exclaimed, "yes!". Applause and cheer quickly filled the air. Both were delighted and over the moon with happiness.
The night she said YES! (see link here)

Their search is now complete and are excited to soon be each other's husband and wife.
The Wedding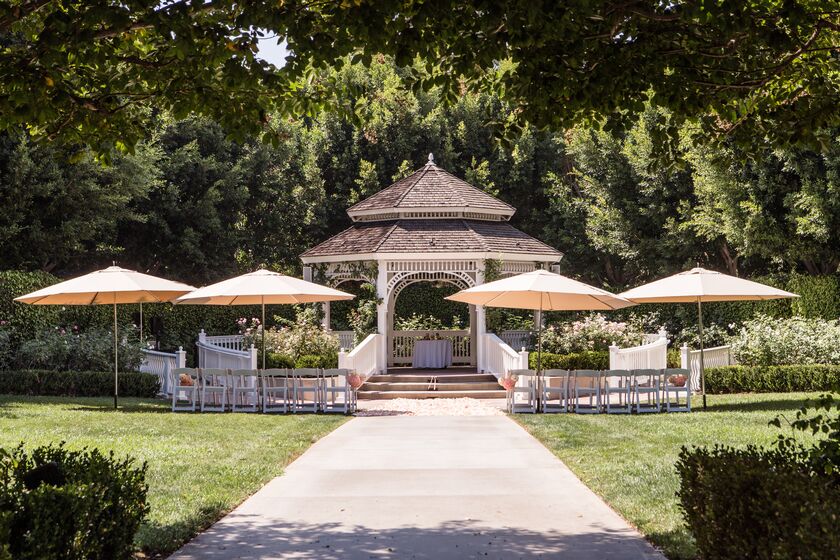 Thursday, September 7, 2017
2:00 PM
Attire: Black Tie Formal
Ceremony
Rose Court Garden
1150 Magic Way, Anaheim, CA 92802, USA
Reception
Wisteria Ballroom at Disney's Grand Californian
1600 Disneyland Dr, Anaheim, CA 92802, USA
Wedding Party
Jodee Shelbourn - Maid of Honor
Jodee is Kristene's best friend and they've been friends for over 12 years! They met in 2005 at UW and have been each other's best go-to gal ever since. They've had many adventures together including Kristene's first trip to Las Vegas for her 25th bday and then back again for another milestone birthday a few years later. Happy hours are also their favorite things to do as that gives them all the "girl talk" time they need.
Paula Sarmiento - Matron of Honor
Paula is Kristene's younger sister. And although she is younger Paula has always been there for her acting like the big sister herself.
Kelsey Elwess - Bridesmaid
Kelsey is Ryan's youngest sister and the mother of our little ring bearer, Michael. Over the last couple of years, Kristene and Kelsey have quickly bonded over a few family visits and vacationing whether that is quick weekend getaway, a trip to the zoo, birthday parties, and camping. Kristene is excited to have Kelsey as her future sister-in-law!
Andrea Navarrete - Bridesmaid
Andrea is another one of Kristene's closest girl friends. They met through a mutual friend a few years back and have quickly bonded since. From networking events to salsa dancing, these two have been on each other's side whether it's a quick trip down in Seattle or to a friend's wedding in L.A.
Julie Dutler - Bridesmaid
Kristene has found a new friend in Julie. They met through Ryan's best man, Brian, who is also Julie's husband. Even though they are brand new Kristene is excited to have her as part of her special day as they get to know each other and enjoy each other's company whether it's through a fun getaway with just the girls or a romantic double-dates with their significant others.

Brian Dutler - Best Man
Brian is Ryan's best friend and Best Man and his Super Saiyan buddy!
Brian Madlansacay - Groomsman
Brian is Ryan's future brother-in-law. They also play games together.
Aaron Elwess - Groomsman
Aaron is Ryan's brother-in-law who is married to his sister Kelsey and also father to our cute little Michael.
Michael Elwess - Ring Bearer
Our littlest wedding party member! Michael is Ryan's one and only nephew who is not only full of cuteness but is also quickly growing up to be a sweet little boy just like his uncle. At only 2 years old, he sure has captivated everyone's hearts and we are honored to have him as our little ring bearer!