Our Story
How We Met
Matt and I met in 2013 through my roommate at the time, Jason. I met up with them at a sports bar to watch an Orioles game, where Matt apparently attempted to engage me in conversation and I unintentionally snubbed him.
A few weeks later, I attended a Dave Matthews concert and didn't eat dinner, so I woke up starving around 3am. There was a lot of chatter coming from the living room, and when I crept out to see what the commotion was, I discovered Matt and Jason, Bud Light's in hand, casually discussing their job--cold calling, specifically. They both apologized for waking me up and continued on with their conversation while I went back to sleep. The following day, Matt sent me a message on Facebook apologizing again and asking to make it up by taking me out on a date. I agreed and 3 years later, we're getting married!

Engagement in Mexico
Before Matt and I moved to South Bend for him to attend Notre Dame, we went on vacation to Riviera Maya, Mexico. The third day we were there, we decided to relax on the beach and soak up the sun. Unfortunately, there was an overwhelming amount of stinky seaweed on the beach and I didn't want to walk too far into the stench, so we set our things down and I grumpily asked Matt to help me lay my towel on the sand.
Matt knows that I can't stand sand on my towel, so I was surprised when he didn't answer me or grab the edges. I spun around to find him on one knee, asking me to marry him. I was shocked, excited, and stunned, and wasn't able to answer him immediately, but of course I said yes! It was private and perfect for us.

Virtual Bridal Shower
My dear MOHs schemed to throw a "virtual" Bridal Shower this past weekend! They drove down to visit me in North Carolina and recorded me while we played a match-style shower game, opened cards that contained words of wedding wisdom and family recipes, and unwrapped so many gifts!
Thank you so much, Kelsey and Lynn, for orchestrating an amazing shower. Thank you to everyone who contributed--it truly warms my heart to receive such a great response. I can't wait to see you all in June!
If you'd like to take a peek at video clips from the shower, please follow this link: https://www.youtube.com/channel/UCYNPM9h3mcO0JL3kWF5lLZA
The Wedding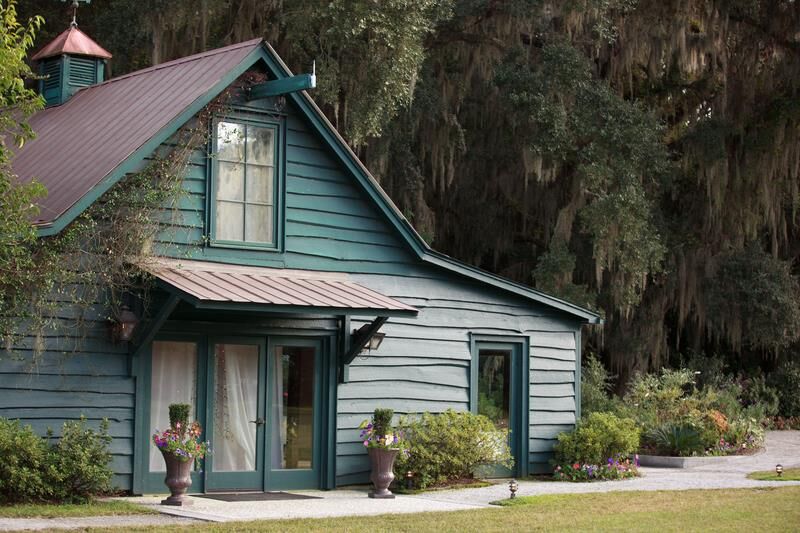 Friday, June 9, 2017
6:00 PM
Attire: Formal
Ceremony and Reception
Magnolia Plantation and Gardens
3550 Ashley River Rd, Charleston, SC 29414, USA
After entering the property, please let parking staff know that you're attending a wedding at the Carriage House.
RSVP no later than April 16th--please and thank you!
Wedding Party
Kelsey Griffin - Matron of Honor
Best friends since bonding while riding the school bus of terrors in 7th grade. So many fantastic memories made over the past 15 years! Road trips, extreme sunburns, bonfires, and more...I can't think of much we haven't done together.
In Kelsey's wedding last fall, I was honored to serve as one of the Maid's of Honor and I'm so excited to now have her stand with me on my big day!

Lynn Beardmore - Maid of Honor
Countless evenings spent in Lynn's basement (those darn jacks), road trips, and becoming expert dart players--couldn't have done any of it without this lady! 15 years of friendship and counting. Lynn is the only one who would sacrifice her precious days off of work by visiting me in South Bend and driving to Chicago just to try their deep dish. We've shared so many incredible experiences over the years and I can't wait to add this one to the collection!
Kristy Helms - Bridesmaid
Quite possibly the funniest person I've ever had the pleasure of befriending. Kristy was my lifeline during summers home from college--waiting tables by day and wreaking havoc at our local bars by night. Those summers always flew by far too quickly! I'm confident that someday we'll live next door to one another and collectively entertain a plethora of cats.
Last fall, I stood by Kristy's side in her wedding and now I'm fortunate to have her by mine.
Erika Yost - Bridesmaid
Erika was my college roommate Junior & Senior year at USC. We moved in together after meeting through a mutual friend and bonding over Groucho's deli and Bonnaroo. From football tailgates and trips to Chattanooga, to Rocco's slushies and crooning to country tunes every Thursday at Saloon, Erika was a fantastic partner in crime. I had the pleasure of serving as a bridesmaid in her wedding and am so excited to now have her by my side!
Devon Barnett - Bridesmaid
I met Devon when I first moved to San Diego. She and her best friend lived next door and shared in my passion for wine and tasty appetizers. I couldn't wait to get off of work knowing we had a girls night planned and would soon be making quiche and spanakopita, and laughing until the wee hours of the morning. Devon, Matt, and I spent many lazy Sunday's on Garnet Ave, enjoying sunshine, mimosas and each other's company.
Troy Leonard - Best Man
Troy and I first met at try-outs for our high school baseball team, but our friendship really started to get interesting senior year of high school, as we were in 3 of the same classes. College came and went, and so did baseball, but we stuck close to each other through the fun and hard times. We both moved back to San Diego after college and soon found ourselves living under the same roof and working for the same company. You can imagine the ruckus we got into... But all in all, Troy has always been by my side and I'm proud to say some of the best and most fun moments of my life have come from having this guy around.
Cameron Smith - Groomsman
A fellow Scorpio, Cameron has always understood me in ways that others can't. We share the same mentalities of the ways of the world and are fueled by the desire of making an impact on those around us. Cameron loves to play with fire, literally and metaphorically, and is unfortunately an avid Red Sox fan with Boston roots.
Ryan Copp - Groomsman
A true friend, Ryan and I worked together for the same company and we often shared in the same beliefs, values, and visions of life. We'd often take breaks together with the same crowd, and soon thereafter it became second nature for us to hang out after work. Easy to talk to, Ryan's always been a stand-up guy – one who never leaves a friend behind and who's always willing to go out of his way to make someone else's day.
Jason Underwood - Groomsman
Underwood (aka "Undies") and I spent many a late night together in PB and often found ourselves inundated with football and beer. But because he's a Dallas Cowboy fan, its been difficult at times dealing a certain Redskins fan who was always nearby. Witty, and…somewhat charming to the ladies, Undies has always impressed people with his humor and off-the-wall jokes, which will never be topped.
Jordan Masciorini - Groomsman