Our Story
Preface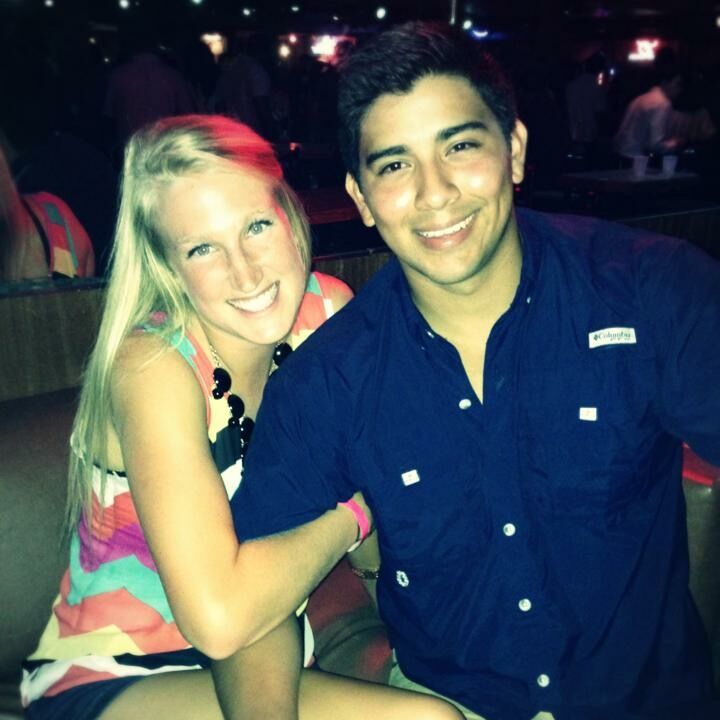 Laura and Ryan have been long time friends. They met freshman year of high school and both played soccer. They have always kept in touch and ran in the same social circle. Laura continued to play throughout college at Lamar University in Beaumont, TX where she received a scholarship and Ryan attended Texas State University in San Marcos, TX. It wasn't until their junior year of college where they began to see each other in a different light. One night, Ryan asked Laura to meet him at the local Waffle House to catch up. Both were single, sparks flew, and the rest was history.
They started dating long distance for a year until graduation. Whatever adversities came their way, they conquered together hand in hand. Their love has defied the odds of young couples who break under pressure. The trust and commitment it takes to still make a person feel special hundreds of miles away is truly a gift, and Ryan does it effortlessly. No matter the distance, Ryan never complained and surprised Laura in Beaumont many times with flowers, gifts, and always made her feel like a queen. They have had their fair share of ups and downs but the thing that has always been the key to their relationship is they are truly the best of friends. Anyone who meets them can see it. And if you're a millennial, you may define them as goals. The moment Ryan knew he loved Laura was when, "She came to visit me in San Marcos and we stayed up talking for hours, kind of like Ryan Gosling's movie: Crazy, Stupid, Love."
To this day nothing has changed between them except their love has grown stronger and more passionate. Ryan has never stopped dating Laura and I know this will continue into their marriage. It really goes to show you that timing truly is everything and God's plan is nothing less than perfect.
How He Asked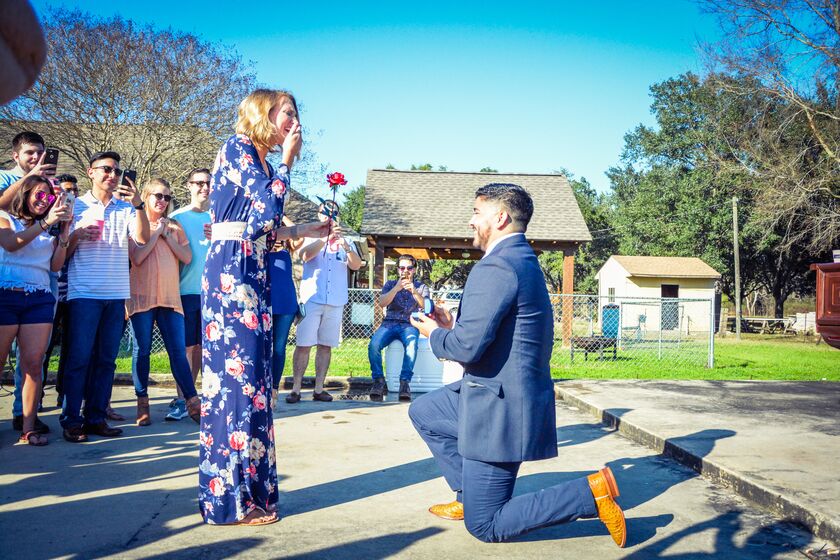 It was January 21, 2017 and Laura had just turned 25. She had planned a back yard BBQ to celebrate her birthday but little did she know, she had a bigger celebration in store. A month before Ryan sent out a text describing how he would ask Laura to be his wife. On Laura's 22nd birthday, Ryan gave her 11 roses with one fake rose and said, "I'll stop loving you when the last rose dies." Being the sentimental guy that he is, he took that rose, got down on one knee in front of their friends and family and proposed with a timeless ring that he knew Laura would love.
He knew this day was in their future because he had an old saying from his grandmother that stuck with him: "If you can live without her, leave her; If you can't live without her, marry her." So he did just that.

The Wedding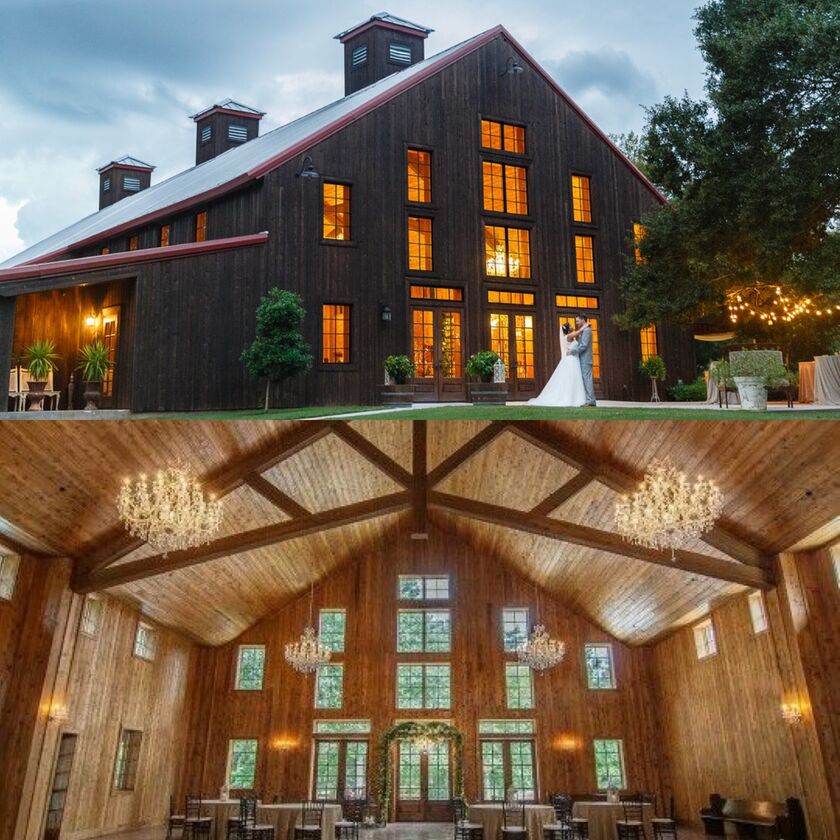 Saturday, April 14, 2018
Attire: Formal
Ceremony and Reception
The Carriage House Houston
3845 Sapp Rd, Conroe, TX 77304, USA
** Save the date cards will be sent out accordingly **
Wedding Party
Christina Richardson - Maid of Honor
Destini Rios - Matron of Honor
Estephanie Martinez - Bridesmaid
Kaleigh Covington - Bridesmaid
Taylor Mitchell - Bridesmaid
Raya Hensler - Bridesmaid
Jen Swanstrom - Bridesmaid
Sarah Munday - Bridesmaid
Jessie Martinez - Best Man
Steven Salinas - Groomsman
Andrew Seguin - Groomsman
Jonathan Puffinbarger - Groomsman
Laurence Nation - Groomsman