Our Story
Thanks, OK Cupid!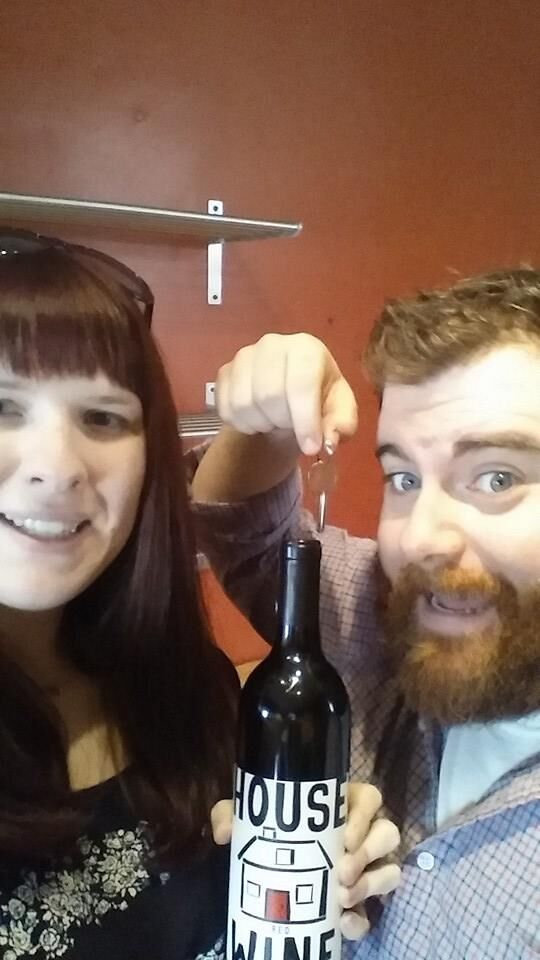 Contrary to popular belief, George and I did not meet an an awesome person convention, we met on OK Cupid! Possibly the sleaziest of dating websites at the time. It could have gone terribly, but here we are! After only knowing each other a short time and after I got my Associate's degree, I moved down to Fairfax to finish my Bachelor's degree and then I moved back home to finish my Master's degree (If you're counting, that's 3 degrees for me, and 1 for George). George couldn't live without me, so he made the plunge and we moved to Baltimore! In 2014, we put down some roots and bought our first home! A couple of cats and a dog later and now we're getting married! Isn't life grand?
The Wedding
Saturday, April 29, 2017
4:30 PM
Attire: Semi-formal, Semi-Casual
Ceremony and Reception
2640 Space
2640 St Paul St, Baltimore, MD, United States
Wedding Party
Sara Cohn - Maid of Honor
Laura met Sara when she moved next door to her in 1992! She is her ride-or-die friend for life!
Tricia Parris - Maid of Honor
Laura was first introduced to Tricia around 1992 as well, but under different circumstances. Tricia was stepping on her toys.
Valerie Barclay - Bridesmaid
Valerie and George worked together briefly at T. Rowe Price, but we found out they live in the neighborhood and have been besties ever since!
Lisa Tripicchio - Bridesmaid
We met Lisa through Corey through Penn State. Although she did not go to Penn State, we still love her!
Shannon Kentis - Bridesmaid
Shannon and Laura became besties because their men are in a lifelong bromance. Also cats.
Melissa Clouser - Bridesmaid
Melissa is our soon-to-be sister in law, Rick's awesome fiance`!
Eli Proudfoot - Ring Bearer
Eli is my first nephew and a big bundle of cool dude.
Richard Missett - Best Man
George and Rick met when George was 5 and his world turned upside down when he welcomed a new baby brother!
Dave Citro - Groomsman
We tolerate Dave because he's married to Shannon.
Mike Lubianetsky - Groomsman
George met Mike in freshman year of high school. Hilarity ensued.
Mike Spitale - Groomsman
George met Mike in Kindergarten!!
Mike Hoffmann - Groomsman
We met Mike because he's married to Valerie. He's okay.
Corey Zamonsky - Groomsman
We are friends with Corey through beer and Penn State parties.