Our Story
Welcome
Welcome to our wedding website! We are so excited to get married, and we have really enjoyed celebrating our engagment with family and friends. We cannot wait to celebrate our special day with you in July 2017!
Our Love Story
The story of Cody and Lesley began their freshmen year of high school. Although both grew up in McCreary County Kentucky, they grew up in different school districts. In high school all students from each school district attended one high school. Here, Cody and Lesley met in mock trial. From here, they began building a lasting friendship that carried them through their sophomore and junior years. It was not until their senior year on February 14, 2011, Valentine's Day at midnight, that fate led their paths to pursue more than a friendship.
Although Cody and Lesley were dating, they both chose to attend different colleges to after high school. Both agreed that fate brought their lives together in high school, and both believed that fate would keep them together in a long distance relationship in college. Lesley chose to go to Transylvania University where she later obtained her Accounting degree. Cody chose to attend the University of the Cumberlands where he played tennis and later obtained his Political Science degree. Although it was difficult to maintain a long distance relationship, Cody and Lesley were able to make their relationship work through college.
Upon graduating, Lesley decided to pursue her dream of becoming an attorney as she went to University of Kentucky College of Law. Cody, instead, opted not to pursue further education and began work at the County Attorney's Office in Lexington, KY. Upon the conclusion of Lesley's first year of law school, Cody asked Lesley's parents, Dan and Pam Lawson, for their blessing to marry their daughter. On Saturday July 2, 2016, Cody asked for Lesley's hand in marriage. The surreal moment of planning their dream wedding had become a reality.
Now the love story of Cody and Lesley has come full circle as they plan their wedding for Saturday July 1, 2017 at the Castle Post in Versailles, KY. It truly is the work of fate that kept these two together through so many obstacles. Now, both are attending law school and look to build a future together by giving back to their community through their understanding of the law. It is fitting that they both end up pursuing a career as attorneys, as it was their ambition to attend mock trial that brought their paths together. Their story demonstrates how God brought two people together and through their hard work and prayers, both were able to keep their relationship strong through all the adversity.
Although the marriage of Cody and Lesley will unify them under the law and God, their lives were always destined to be with one another.
Ecclesiastes 4:9-12 "Two are better than one; because they have a good reward for their labour. For if they fall, the one will lift up his fellow; but woe to him that is alone when he falleth; for he hath not another to help him up. Again, if two lie together, then they have heat; but how can one be warm alone? And if one prevail against him, two shall withstand him; and a threefold cord is not quickly broken."
The Proposal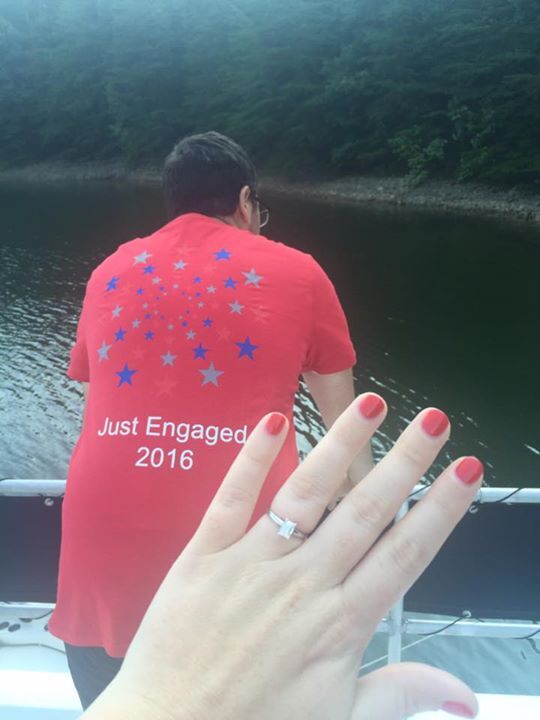 Our Honeymoon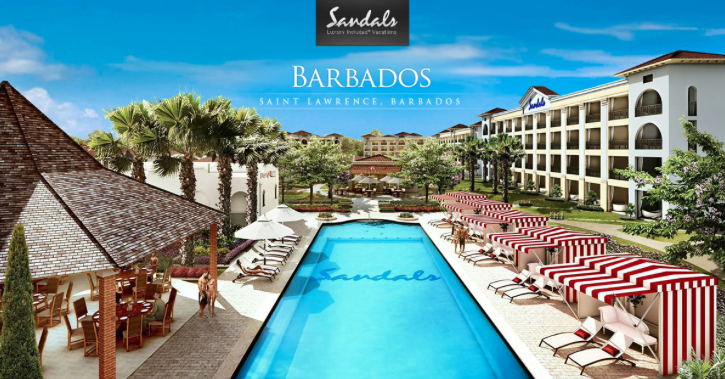 Cody and Lesley will be honeymooning at the Sandals resort in Barbados!
The Wedding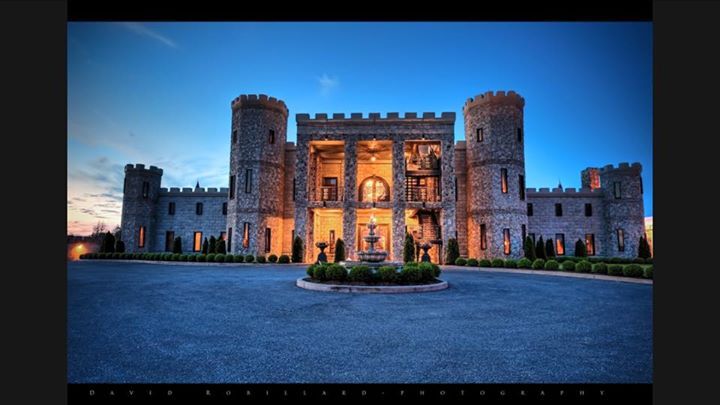 Saturday, July 1, 2017
6:00 PM
Attire: Semi-Formal
Ceremony and Reception
The CastlePost
230 Pisgah Pike, Versailles, KY 40383, USA
Before attending the wedding please download the app WedPics on your smart phone. this will allow you to see and upload all the pictures you take from the wedding. Here is a link to our WedPics website where you can also upload pictures: https://kingme070117.wedpics.com/join/d5b9508a
Other Events
Bridal Shower
Saturday, March 18, 2017
1:00 PM
South Kentucky RECC
51 Centers Avenue, Whitley City, KY, United States
Come enjoy finger foods, and games as we celebrate Lesley and her up coming nupitals.
Wedding Party
Leanze Kuhnapfel - Matron of Honor
Leanze Kuhnapfel is the cousin to the bride. Leanze, Alisha and the bride grew up alongside one another. There is only three months that separate birthdays of Leanze and the brides. Leanze is married to Justin Kuhnapfel.
Alisha McGee - Matron of Honor
Alisha McGee is the cousin to the bride. Alisha, Leanze and the bride grew up alongside one another. Alisha is married to Greg McGee and a mother to Priscilla and Maddox McGee.
Leah Grace - Bridesmaid
Leah Grace is a college friend of the Bride from Paducah, Kentucky. Leah and the bride meet at Transylvania University where they both obtained their accounting degrees.

Megan Jones - Bridesmaid
Megan Jones is the cousin to the bride. Megan and the bride meet in art class, way before Megan and Zack were even dating. Megan is married to the bride's cousin, Zack Jones.
Lydia Lee - Bridesmaid
Lydia Lee is from Louisville, Kentucky and is a college friend of Lesley. Lydia and Lesley meet at the Governor Scholars Program at Centre College, and then was college roommates for four years at Transylvania University.
Priscilla McGee - Flower Girl
Priscilla McGee is the daughter of Alisha and Greg McGee. Priscilla is the bride's niece.
Steven King - Best Man
Steven King is the brother of the groom. Steven and Cody grew up doing almost everything together. Both became successful tennis players and enjoyed playing doubles together. Steven is a student at the University of Kentucky where is obtaining his Masters degree in Accounting. Steven is also getting married in July of 2017, 15 days after Cody and Lesley's wedding. Steven is marrying Lauren Pennington. Cody is the best man of Steven's wedding, as well.
Michael Chiel - Groomsman
Michael Chiel is a friend of the grooms, from Sydney, Australia. Michael and the groom met in college where they both played tennis for the University of the Cumberlands. Michael became a close friend to the groom over the couple years they got to know each other. Michael is a successful Mortgage Broker in Austraila.
Danilo Garcia - Groomsman
Danilo Garcia was one of the first friends the groom made on the tennis team at the University of the Cumberlands. Danilo is from Guayaquil, Ecuador. Danilo was always very willing to be a good friend to the groom and was always there to help the groom with anything he asked. Now, Danilo is a successful salesman with SENCO.
Kyle Yeager - Groomsman
Kyle Yeager was the first roommate of the groom. They spent 2 and a half years rooming together. In that time Kyle became a close friend to the groom and was always willing to help the groom in any way. There friendship superseded the relationship most roommates have for one another as they were complete strangers when they met, but came out best friends. Kyle is a successful swim coach and has helped his community out not only with his knowledge of swimming, but as a true man of God.Kyle resides in Barborville, KY.
Justin Kühnapfel - Groomsman
Justin Kühnapfel is the husband of Leanze Kühnapfel, the Bride's Matron of honor. The groom met Justin for the first time when he and Lesley began dating. Since meeting Justin, he and the groom have grown close as friends. Justin resides in Nicolasville, KY.
Asher King - Ring Bearer
Asher King is the son of Josh and Bridget King. Asher is the groom's nephew.