The Wedding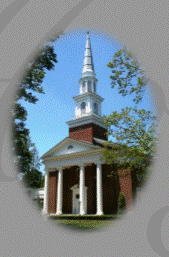 Saturday, October 22, 2016
2:00 PM
Attire: Formal
Ceremony
Holy Spirit Catholic Church
322 Cannons Lane, Louisville, KY 40206
Reception
Long Run Farm
2105 Long Run Rd. Simpsonville, KY 40245
The reception will follow promptly after the wedding ceremony. Cocktail hour at the farm will roughly begin between 3:30-4:00pm.
The wedding ceremony will be at a Catholic Church and the reception will be held at an outdoor farm venue. The dress code is "Formal"(The wording here suggests something slightly less formal than black tie. All the groomsmen will be wearing a dark suit and tie and the bridesmaids will be wearing a cocktail dress with a shawl.
He should wear:
formal dark suit and tie.
She should wear:
Formal cocktail-length dress. The weather forecasting is predicting sunny and 65 degrees during the day and 48 degrees at night. It would not hurt to bring a sweater/shawl for the outdoor venue for the evening/night. Keep in mind that the outdoor venue is a farm, so comfortable shoes are suggested:)
Directions from church to reception:
2105 Long Run Road Louisville, KY 40245
Head east on Lexington Road toward Cannons Lane
O.6 mi
Use any lane to turn slightly right onto Frankfort Avenue
400ft
Continue on Shelbyville Road
12.2 mi
Turn Left onto Long Run Road
3.1 mi
LOOK FOR L&A WEDDING SIGNS & WHITE BALLOONS