Our Story
A Memphis Love Story
Like all good Memphis love stories Lindsey and Joel's begins with an obstacle, grows through years, and gets a big celebration by the Mississippi River with a beautiful group of friends and family. They liked each in the early 90s, but someone (let's call him Joel) was too afraid to do anything about it for 23 years. Finally, he did, and this gorgeous young lady (who has the patience of a saint) didn't scoff at him for taking so long, and even agreed to date him! They both thought the other was pretty cool, and 25 years after meeting, they are getting married!
Their lives have been touched and enriched by many great people and places. Lindsey and Joel are excited to share their big day with all of you, and it all happens in the places that have their hearts forever -- Memphis and St. Jude Children's Research Hospital. They are excited for you to help celebrate this journey 25 years in the making, and this love that will last forever.
The Wedding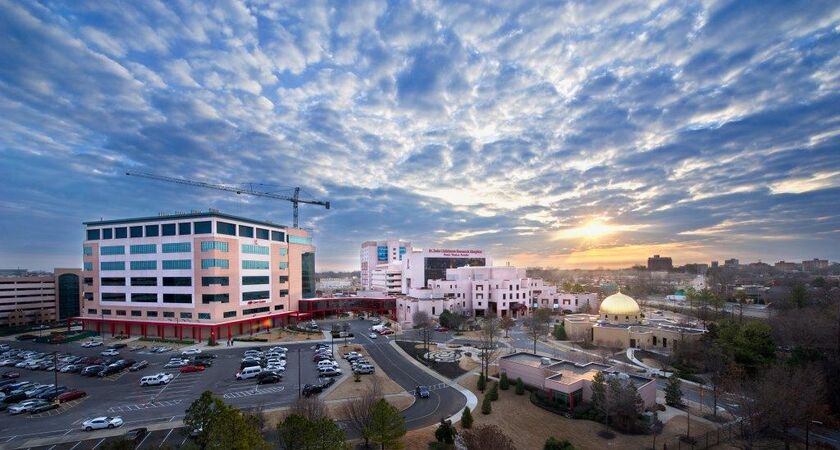 Saturday, September 1, 2018
4:00 PM
Attire: Cocktail Attire
Ceremony
Danny Thomas/ALSAC Pavilion
262, Danny Thomas Place, Memphis, TN 38105, United States
About the Wedding:
Joel and Lindsey are thrilled to exchange their vows at the hospital that saved both of their lives - St. Jude Children's Research Hospital. Following an intimate ceremony at St. Jude, the happy couple is excited to celebrate with all of their friends and family at one of their favorite spots - Old Dominick Distillery.
Parking:
Free, on-campus parking is available for the wedding party. When you arrive, you will check in at our security gate #1. You will be provided with further instructions at our security gates, including how to acquire and display parking passes and where to park. Please note, out of respect for patient privacy and safety, wedding guests should only visit the ceremony venue - the Danny Thomas/ALSAC Pavilion.

Other Events
Wedding Party Rehearsal (4:00 pm) and Rehearsal Dinner (6:00 pm)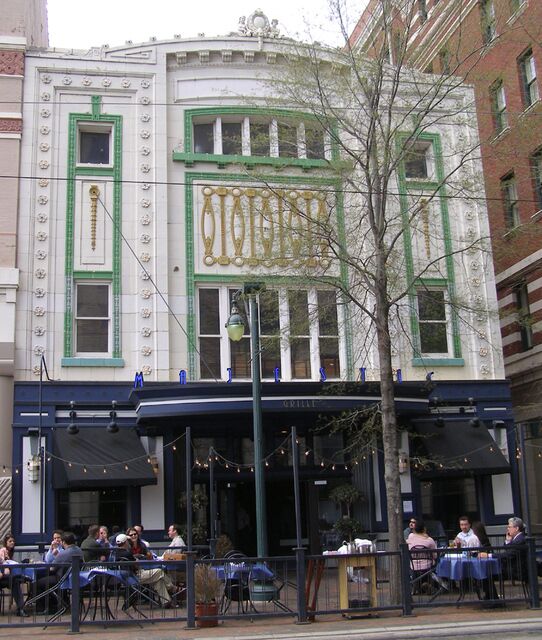 Friday, August 31, 2018
4:00 PM
The Majestic Grille
145 S Main St, Memphis, TN 38103, USA
Following the wedding rehearsal at St. Jude at 4:00 pm, the wedding party will come together for dinner at The Majestic Grille at 6:00 pm.
Parking:
*Orpheum Parking Lot and Garage, 51 Peabody Place (daily rates: $6-10)
*Peabody Place Tower Parking Garage, 110 Peabody Place (daily rate: $10-15)
While dining at The Majestic Grille you might expect to see Myrna Loy & William Powell sitting at the bar, zinging witty one-liners at each other over ice-cold martinis.
Originally built in 1913 as the Majestic No. 1, a silent picture house that entertained Memphians for three decades, the restaurant gives diners a glimpse of the heady Hollywood days of ol'. From the beautifully restored Beaux Arts décor to expertly prepared classic cocktails to warm, gracious service to Chef/Owner Patrick Reilly's award winning, yet remarkably comfortable food, you find yourself feeling transported to another time. Add to that the largest private movie screen in the city showing silent films & classic movies and you're center stage in an atmosphere that reclaims the cinematic glory of the dawn of the silver screen.
Reception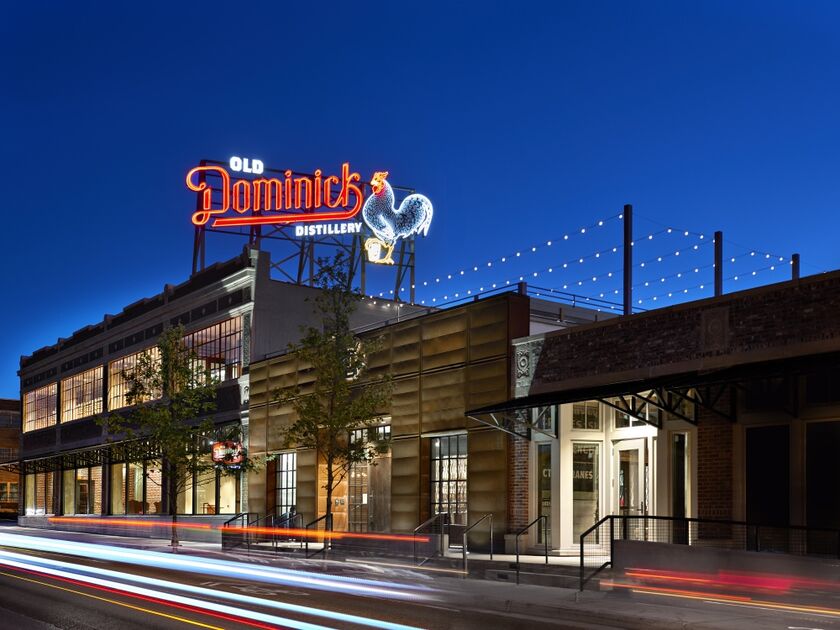 Saturday, September 1, 2018
5:30 PM
Old Dominick Distillery
305 S Front St, Memphis, TN 38103, USA
After an intimate ceremony at St. Jude, Joel and Lindsey are excited to celebrate the marriage with all of their friends. Guests will enjoy drinks, dancing and shenanigans at a family friendly reception.
Parking: Valet parking is available for $8 with Guardian Concierge (901-215-5490), located at the corner of S. Front street and E. Pontotoc Ave. Street parking is available along South Front Street. Nearby parking also is available:
*Chisca Parking Lot and Garage, 272 Main Street (daily rates: $2-10)
*MLGW Parking Lot, 247 S Front Street (hourly rate: $1)
Welcome Celebration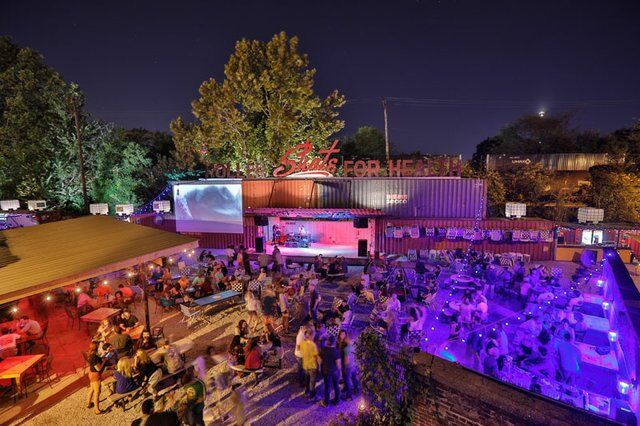 Friday, August 31, 2018
8:30 PM
Railgarten
2166 Central Ave, Memphis, TN 38104, USA
If you're in town, please join the wedding party for an informal gathering at Railgarten. Joel and Lindsey will stop by the pong bar patio around 8:30pm to say hello and welcome you to Memphis!

Railgarten is 1.5 acres of fun for all. With the first dedicated pong bar in Memphis, top-notch diner, a ice cream shop, a huge outdoor area to explore and live music - Railgarten is built for making memories.

Wedding Party
Audrey Wilkerson - Maid of Honor
Ginny Cook - Matron of Honor
Alexis Nelius - Bridesmaid
Carlos Sepulveda - Bridesman
Afton Forsythe - Junior Bridesmaid
Harper Alsup - Junior Bridesmaid
Alivia Ramirez - Program Attendant
Ellie Metcalf - Program Attendant
Vivian Laws - Guest Book Attendant
Lee Opie - Guest Book Attendant
Shera Worm - Opening Prayer
Dr. Melissa Hudson - Ceremony Reader
Angie Norwood - Wedding Director
Jacob Wilkerson - Groomsman
Rusty Birdwell - Groomsman
Marcus Watson - Groomsman
Brent Powell, MDiv, BBC - Officiant
Henry Ramirez - Ring Bearer
Emily Forsythe - Musician
Justin Forsythe - Musician