Micah and Louisa's love story started within the walls of Lister Hall, the first-year dormitory at the University of Alberta. They both lived on the first floor of the Mackenzie building, also known as 1Mac.
Though 1Mac was a science-only cohort, Louisa got herself in by writing an eloquent 500-character blurb explaining to residents' services that she wanted to surrounded by like-minded people who, like her, shared a "deep passion and love for science". In reality she did this so she could be roommates with Cindy, Louisa's friend since grade 8, who was in a science program herself.
One day into Lister living, Louisa noticed Micah from across the hall in the common area while they were all eating pizza. It was then that Louisa decided that she was going to marry Micah someday. It is crazy to think that this wonderful day has finally come!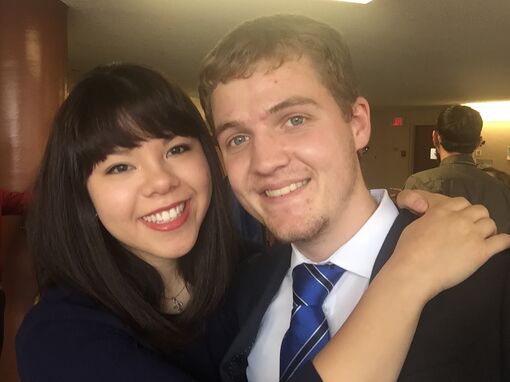 After living in Lister, Micah would move into HUB (Housing Unit Building) on the U of A campus to live for the next two years. It was in HUB that he met Matt in his third year. Louisa, Micah, and Matt would have great times studying, watching hockey, and eating Caesar salad. Micah and Matt remained roommates for one more year; they would move out of HUB and into Square 104, an apartment complex in downtown Edmonton.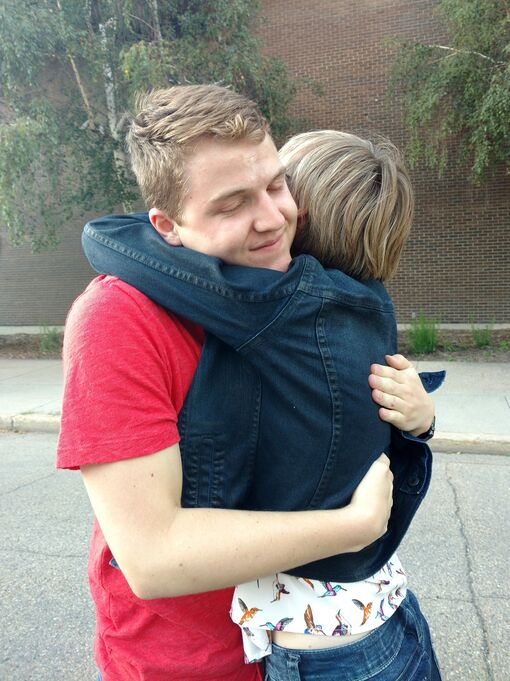 Instead of moving into university housing, Louisa moved into a house on Whyte Avenue that she co-managed with her mom. This house was built in the 1950s and had several foundational issues. Micah ended up being one of the biggest blessings in Louisa's first house experience - he would always be there to fix, mow, or comfort Louisa through the floods (both literal and figurative).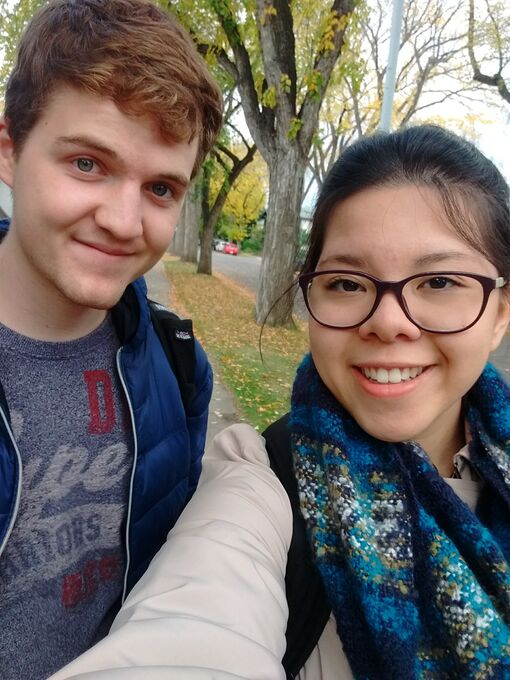 At the end of his fourth year, in April of 2019, Micah moved into Louisa's house on Whyte Avenue. COVID started becoming a global issue in January of 2020. Micah and Louisa were so grateful to have each other during this time, sharing the house with their downstairs roommate, Logan.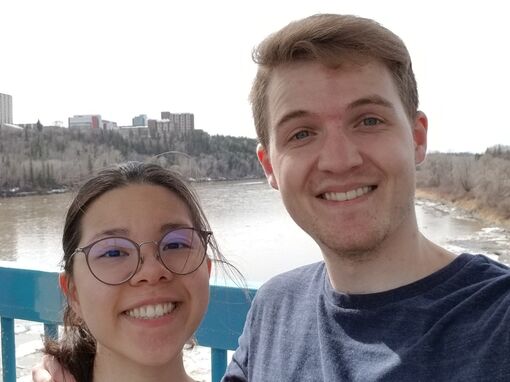 In April of 2020, in the midst of the pandemic, Louisa's next-door-neighbour presented her with the greatest gift one could imagine: a tiny, furry, orange angel. Louisa named her Evangeline, meaning "Good News." This small kitten added new love into their relationship that they never before thought possible! In August of 2020, Micah and Louisa adopted another cat, Peanut, from Micah's cousin, Stephanie, and her husband, Chris. Peanut is the perfect brother for Eva, and Micah and Louisa feel grateful every day for their fur babies.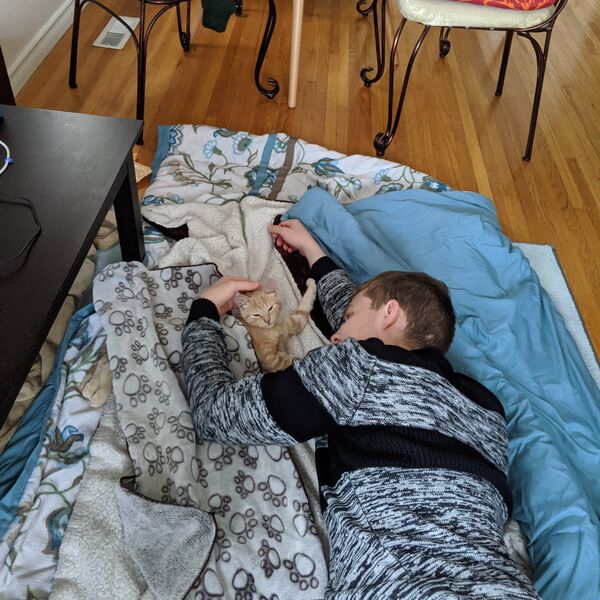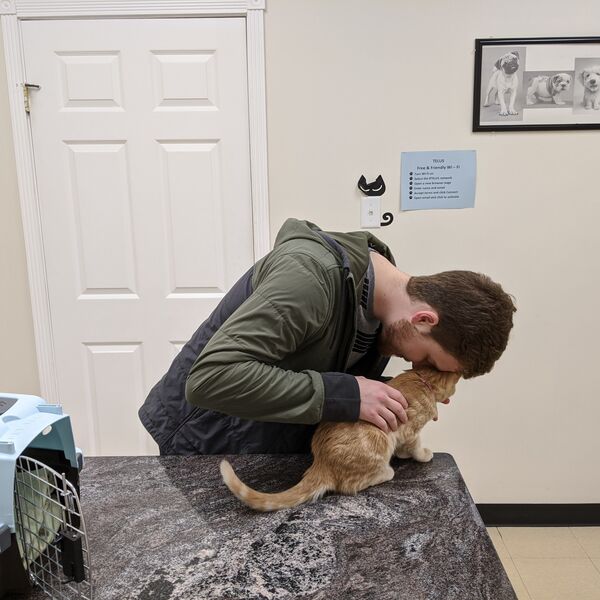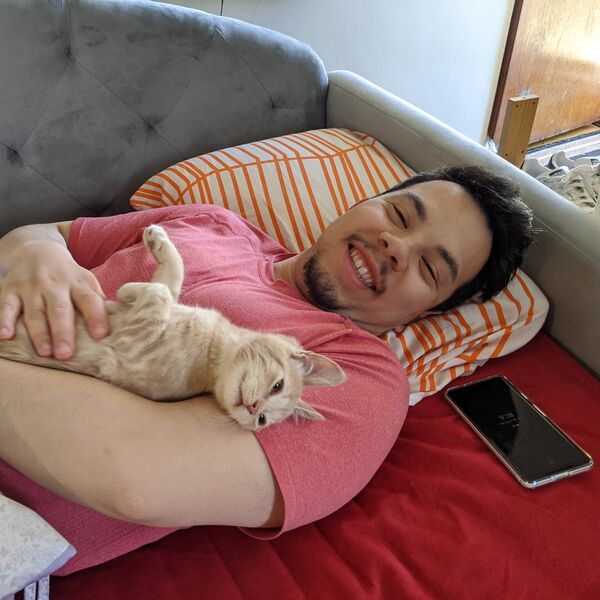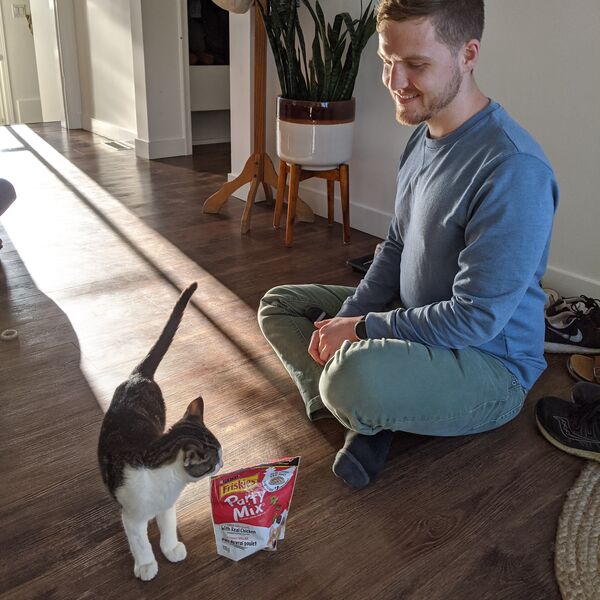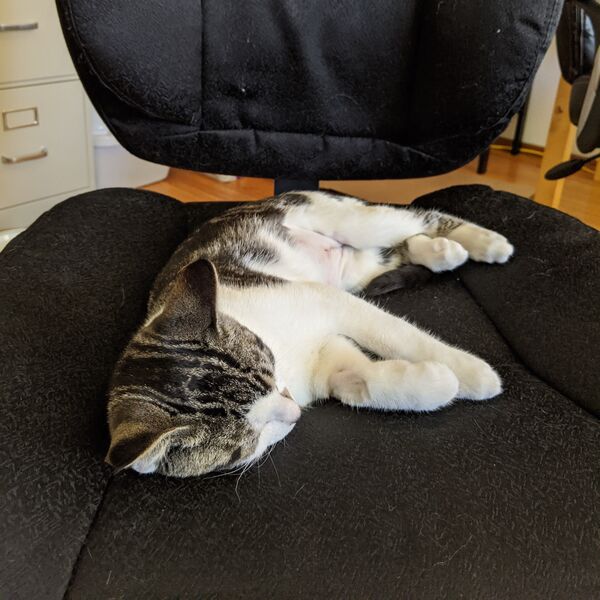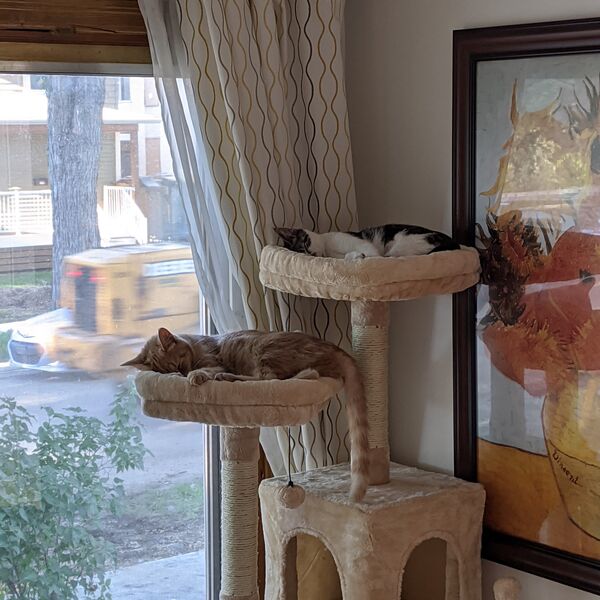 In August, when Micah and Louisa learned that Micah's Fall semester would be held exclusively online, they decided to start trying to actualize their dream of moving to Kelowna. Before they were to do so, though, Louisa and her mom needed to sell the house. Selling the house was difficult, but, with the help of their real estate agent, Rick, a sale was finalized in November, nearly three months after listing.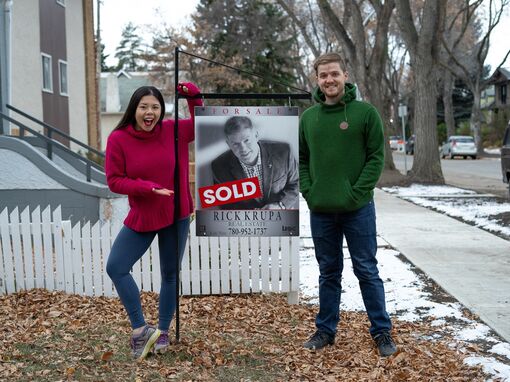 Moving to Kelowna was another hectic experience that followed the conditional sale of the house. Micah, Louisa, Micah's dad, David, and Louisa's dad, Stelios, worked tirelessly the last weekend of October to pack up a superfluous amount of belongings into a massive, 26-foot U-Haul. David drove this truck for 11 hours straight to Kelowna. Micah and Louisa followed in the Prius, Eva and Peanut by their sides.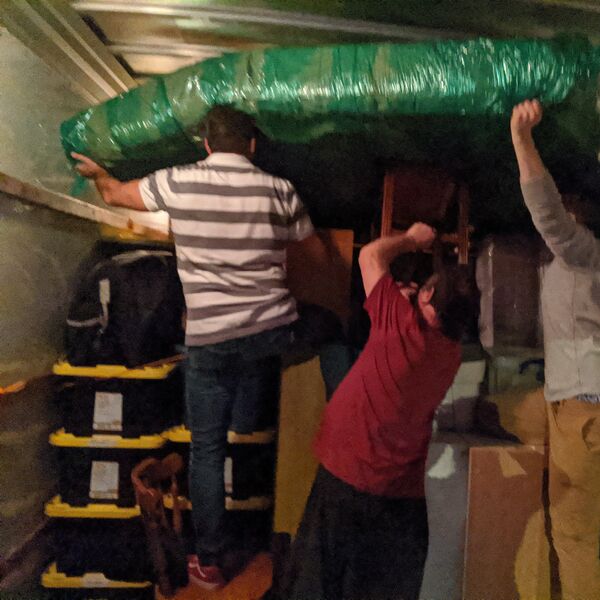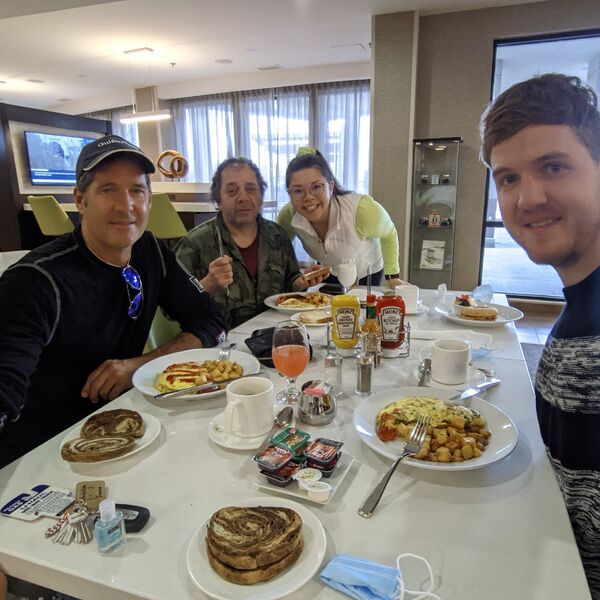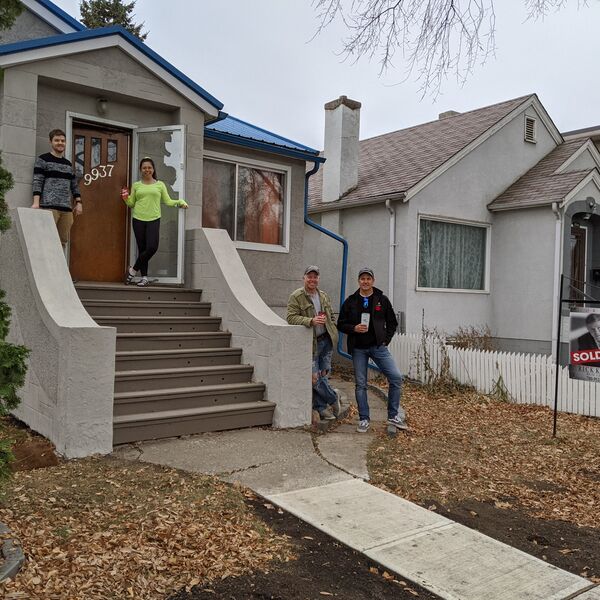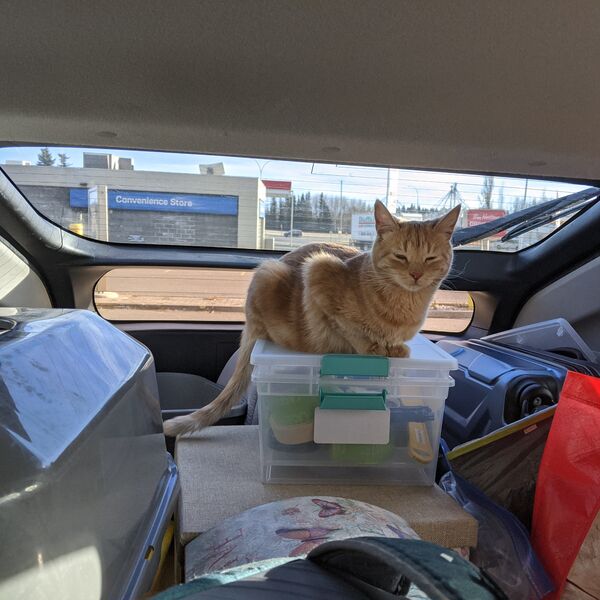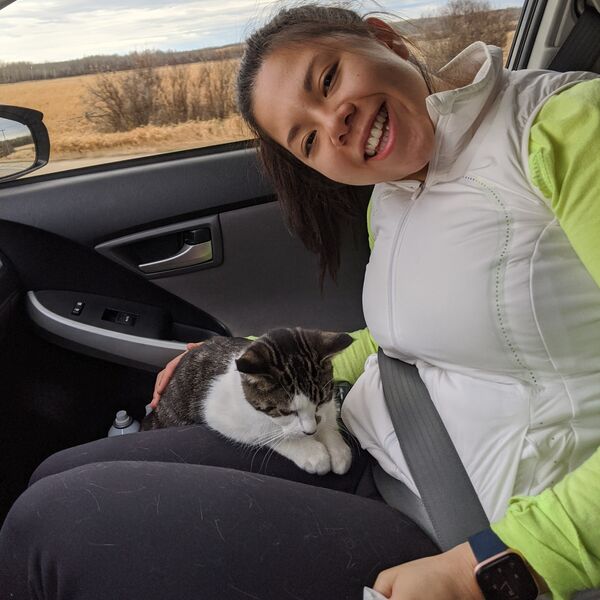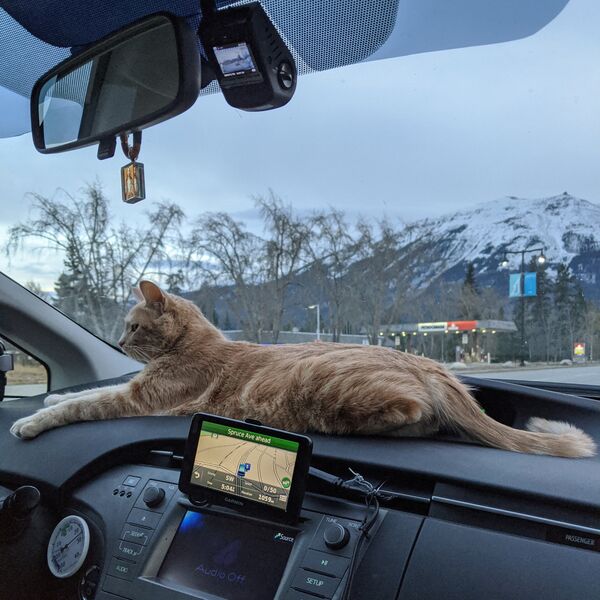 Micah and Louisa were best friends through all of university. They stuck by each other's sides through the good times and bad. They pushed and encouraged each other to see success. Most of all, they are fully committed to each other and cannot wait to start on this new journey of life together.
We are so glad you could be part of our journey together. Thank you to all our friends and family who have impacted our lives so far. We love and appreciate you all!