How We Met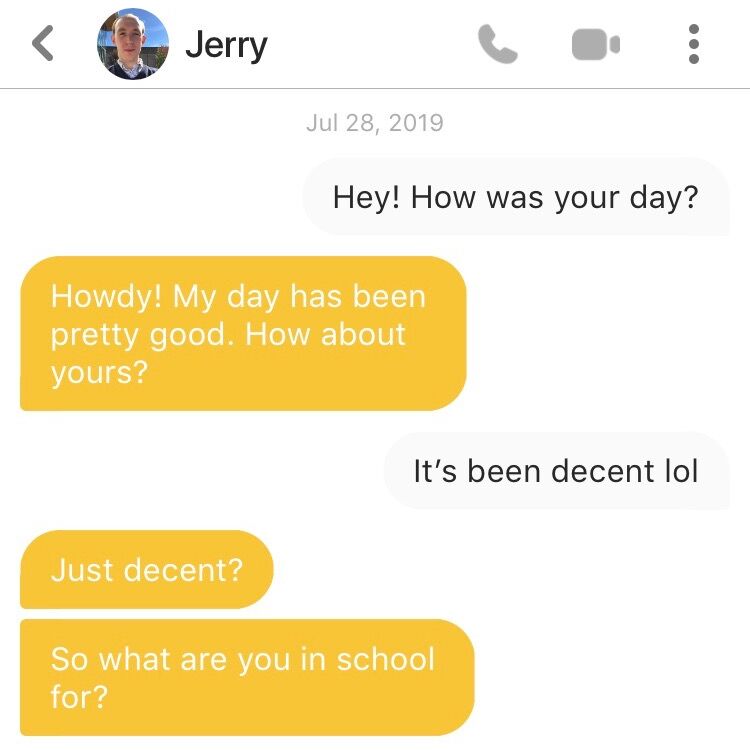 Most of you probably know that we met on a dating app called Bumble. We started talking in app on July 28, 2019, just 3 days before my 21st birthday. I still tease him about his first word to me being "Howdy".
First Date
September 8, 2019. Our first date was simple but special. Jer drove all the way to me not really knowing if I would actually show up. I did! We met for the first time at the Kermit Dairy Queen parking lot. I led him to my aunt's home so he could drop off his car and I then took him out for pizza. We got Papa Johns and I drove him to Jenny Wiley park. We found a picnic table to eat and chat. Safe to say the first date was a success. I didn't want it to end so before I let him drive home I took him out for ice cream from Warfield Dairy Bar.
Second Date
September 29,2019. Our second date I met him almost halfway. We met up at the Logan shopping center where we went to Gatti's. He bought the buffet and I bought the games. I'm pretty sure I still have the small draw on bear prize we won. We then went around Walmart just passing the time. We shared our first kiss in his car. It was later that night, after we'd both headed home, that we decided to make it official.
Third Date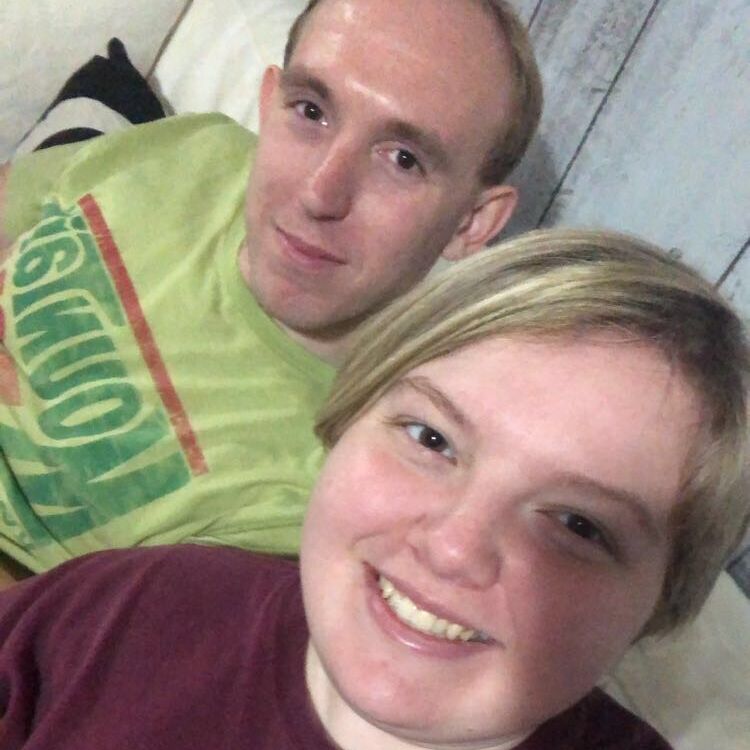 This is our first picture together. Jer came back to Martin County for me. We spent the day tie-dying shirts for my mom's kindergarten class. We also watched the Incredibles 2 and one of the Harry Potter movies (Prisoner of Azkaban if I remember correctly). He met my Granny and Packston for the first time.
Fourth Date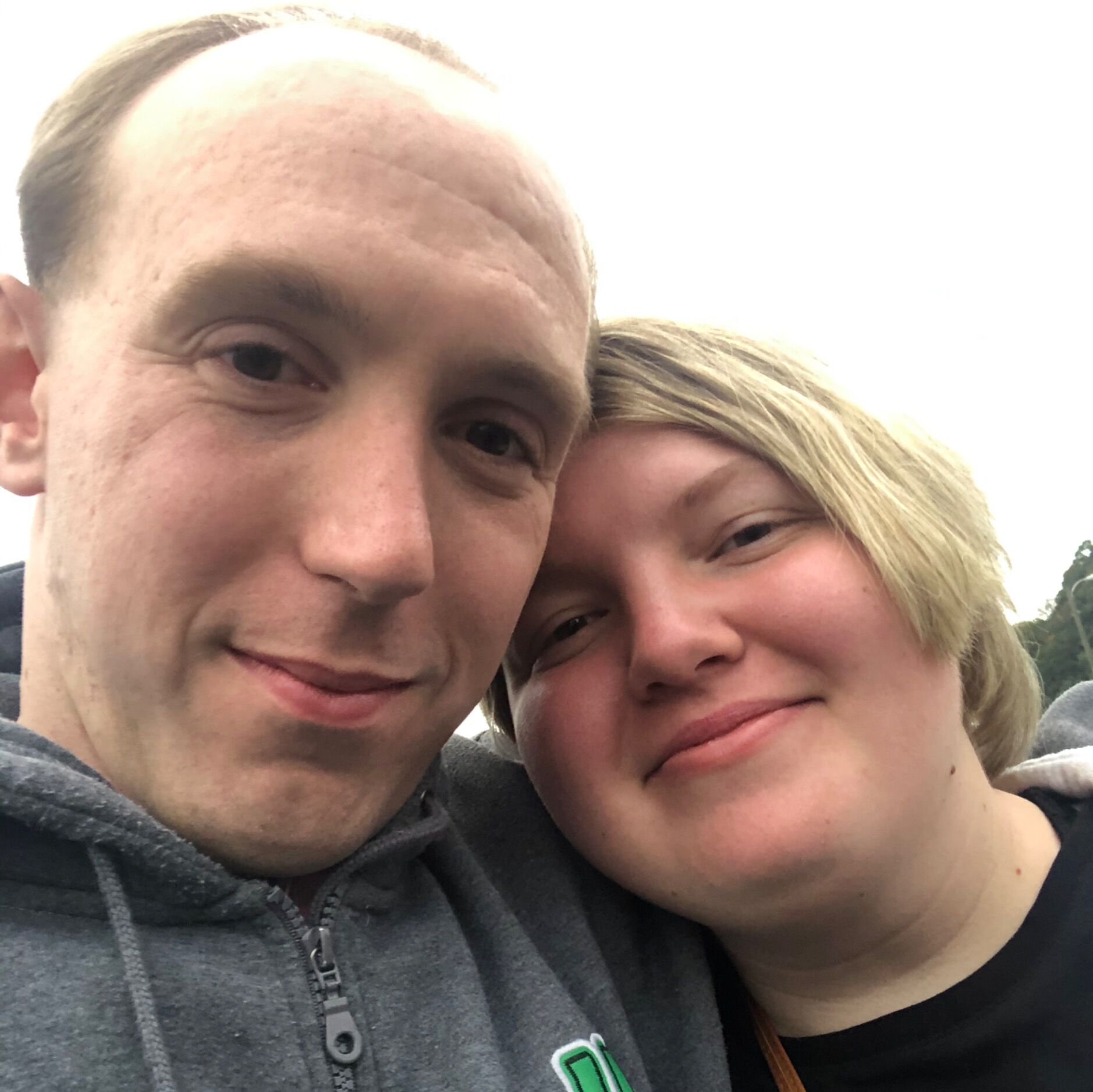 This was my first time meeting his friends. It was also my first time going to Charleston with him. We piled in the back of Emily's car with Matthew and went to eat at Cam's Hams. Then, we explored Pullman Square. We later went to Camden Park; it was the first time we held hands for more than a few seconds. It was sweet.
I Moved In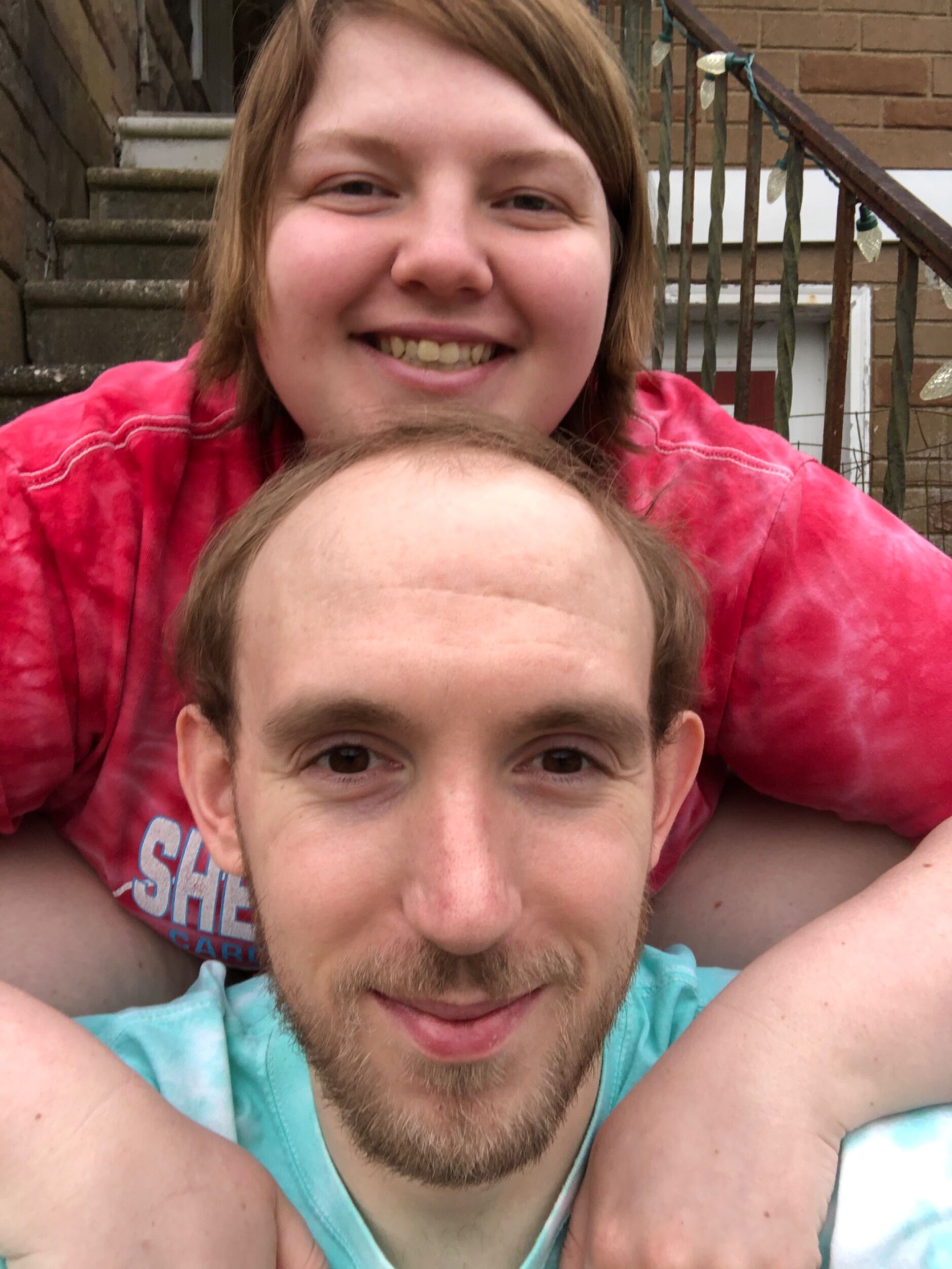 Covid hit the world in March 2020 and I became Jer's roomie! I had only stayed over a couple of weekends before and this was a big step. We thought I'd be staying maybe a week at the time, but boy were we wrong. Jer didn't seem to mind too much even though our cats sure did. He was working from home and I was taking online classes so we got to spend a lot of time together for the next month and a half or so. Covid wasn't going anywhere so I started visiting mom again back home. But by that time I had already planted roots in Charleston.
Our First Vacation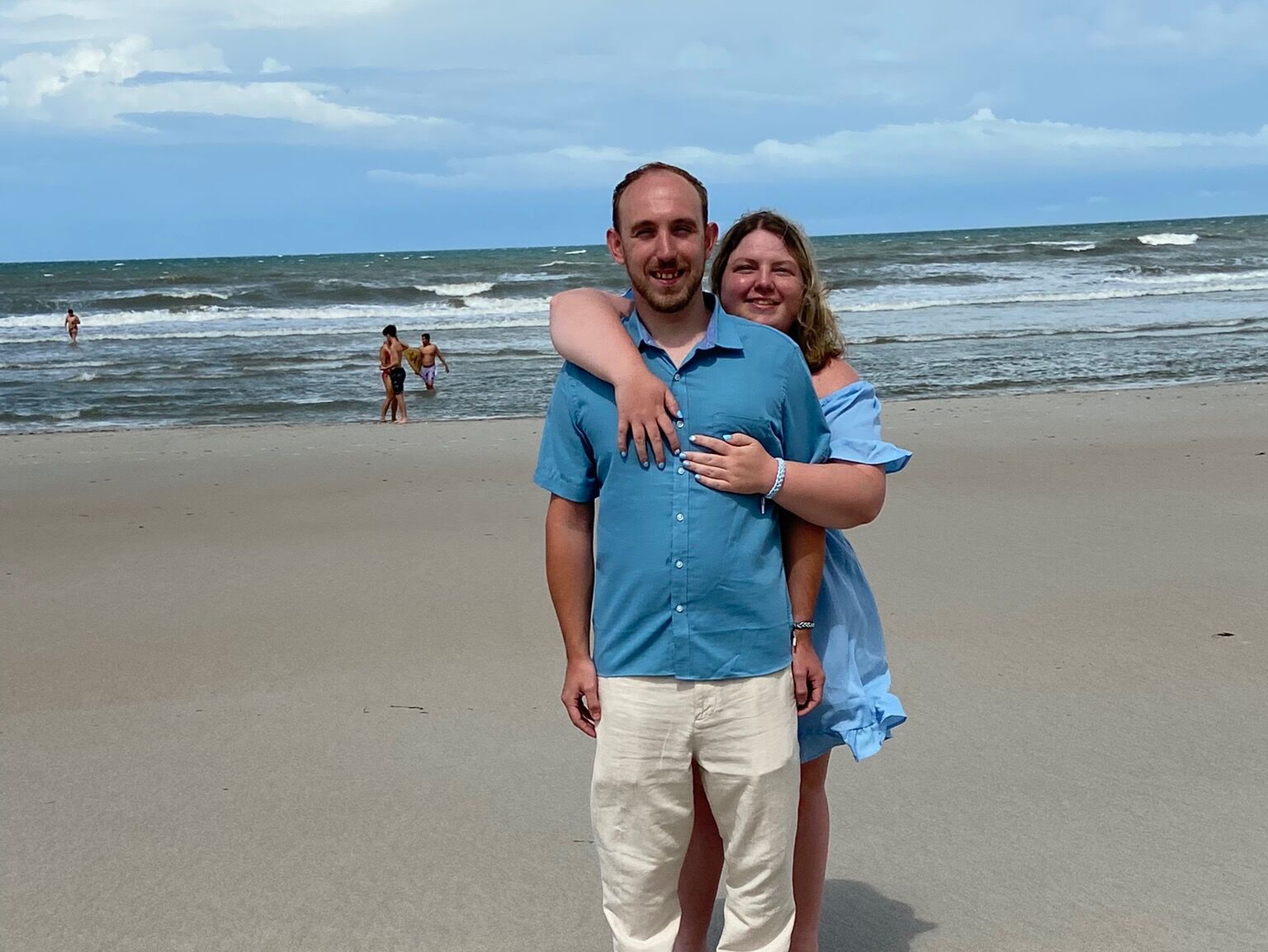 We took our first vacation together in June 2021. We went to Daytona Beach Shores with Kim and some friends and loved every second of it.
The One Where He Proposed
February 12, 2022. We decided to beat the Valentine's Day crowd in 2022. It has kinda become a tradition that we go to Fazio's for dinner but on romantic holidays like Valentine's Day, they're packed. So, we went 2 days early. He was so nervous about forgetting the ring and hiding the ring he forgot his wallet which I think is adorable. We ate and on the way home he kept telling me how much he loved me but this is pretty usual for us, so I didn't think anything of it. It was freezing cold outside and he kept saying how he wished we could take a walk or something. I was confused because as I said it was super cold. We took the long way home and when we parked at the house he told me to wait in the car for a moment. I did. Still oblivious, he pulled out the ring and said "will you?". I of course said yes! Our first kiss was in his car so why not our proposal? I still loved every second of it.