Our Story
We Made It, Finally!
Michael Bendgen and Tony De La Rosa are finally tying the knot! Honestly, we probably would have done it sooner but for legislative, legal and ecclesiastical impediments, but now we are good to go. We met in June 2007 at a gathering in Silver Lake, so our exchange of vows will take place around the time of our eighth anniversary since meeting one another.
We are thrilled to be undertaking this important step in our lives at Tony's home church, Immanuel Presbyterian in the Koreatown community of Los Angeles. Because of the wonderfully supportive role the Immanuel congregation has played in our relationship, we are exchanging our vows during a regular Sunday morning worship service. We hope you will be able to join us for this time of celebration and commitment to one another as couple.
The Wedding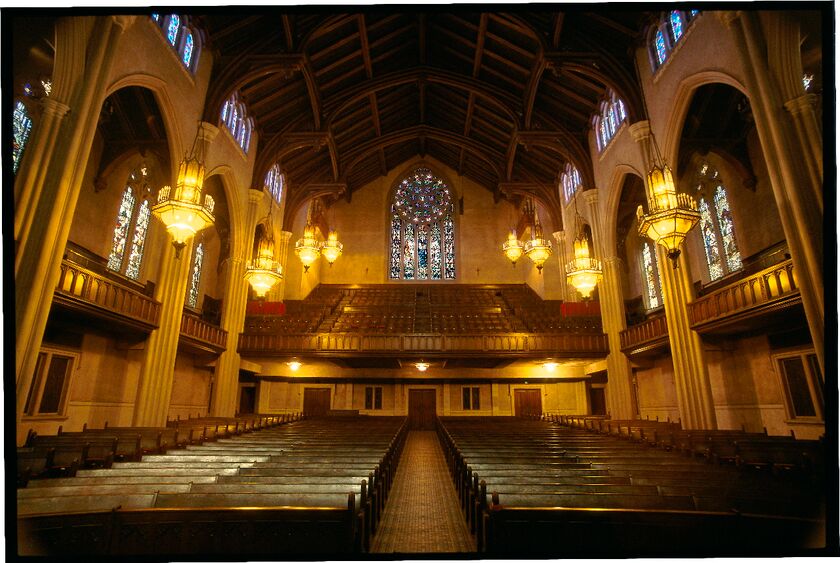 Sunday, June 21, 2015
10:30 AM
Attire: Casual
Ceremony and Reception
Immanuel Presbyterian Church
3300 Wilshire Boulevard, Los Angeles, CA 90010, United States
Immanuel Presbyterian Church is located on the southwest corner of Wilshire Blvd. and Berendo Street. Although there is limited parking behind the church off Berendo and street parking in the area is free on Sundays, we recommend that you consider parking at the garage immediately behind the UTLA Building, across Wilshire Blvd from the church. The entrance to the parking structure is off Berendo, and will cost $5.00 for the day.
Please arrive on time for the 10:30 worship service start time. The entire service will be held in the main Sanctuary. The last half-hour of the service will be conducted bilingually in Spanish and English. Immanuel calls this final portion of our service the "Todos Juntos/All Together" time, and it is during this half-hour that we will exchange our vows.
A simple reception with coffee and refreshments will follow the service.
Other Events
Wine Reception for the Newlyweds
Sunday, June 21, 2015
5:00 PM
V Wine Room
903 Westbourne Drive, West Hollywood, CA 90069, United States
JUST ADDED - For all folks coming to LA for the wedding, we've added an event to meet with Tony & Michael in glamorous West Hollywood. This is will be a casual event with a cash bar. Please join us!