Accommodations
So Many Options in Savannah
Don't wait too long to make your reservations. It'sgraduation time and the hotels fill up fast. You may wish to stay close to the Grimes' home at the i95 Gateway exit or near the Farmers off i95-Hwy 80 or the airport exit. All these exits have several choices. There's LaQuinta, Comfort Suites, and Holiday Inn. Choose your favorite and you won't go wrong.

Then again, you may want to be near the church (Oglethorp Mall, Abercorn Street, or Stevenson Ave.). The same hotels can be found there.
What about considering a Bed and Breakfast? There are some beautiful B&B's in the historic district of Savannah which is not far from the church. And you will enjoy all the beauty of Live lak trees and beautiful parks. For a cheaper B&B, check out airbnb.com.
And of course, there is always the option of the beach. Take a few extra days for a nice vacation. Our wedding is on the last week before summer rates kick in. Rent beach house or even a campground on Tybee Island. (cabins and RV hookups)
Bed & Breakfast in Historic Savannah - Beautiful!
You will love staying at a Bed and Breakfast in the historic District of Savannah. Savannah has many beautiful squares all the way down to the river. Forsyth Park is the largest park in the historic district of Savannah Georgia. The Park covers 30 acres of land just south of Gaston Street and north of Park Avenue. The east border of Forsyth Park is Drayton Street and on the west is Whitaker. For locals and tourists, Forsyth Park is a hub of social interaction. Concerts, recreation sports, people watching, sun bathing, reading, relaxing…can all be seen going on in Forsyth Park depending on when you are there.
Forsythe Park is a 12 minute drive from the church.
La Quinta Inn & Suites Savannah
There are several good locations to choose.
-I95 Gateway (minutes from the Grimes' home)
-I95 Airport (minutes from the Farmer's home)
-Abercorn Street ( minutes from the church)
-Southside (between the Grimes home and the church)
Tybee Island Beach Houses
The beach is 30-40 minutes from the church depending on where you stay.
Rivers End Campground & RV Park
5 Fort Ave, Tybee Island, GA 31328, USA

RV sites, campsites and cabins.
Travel and Transportation
Harvest Church of the Nazarene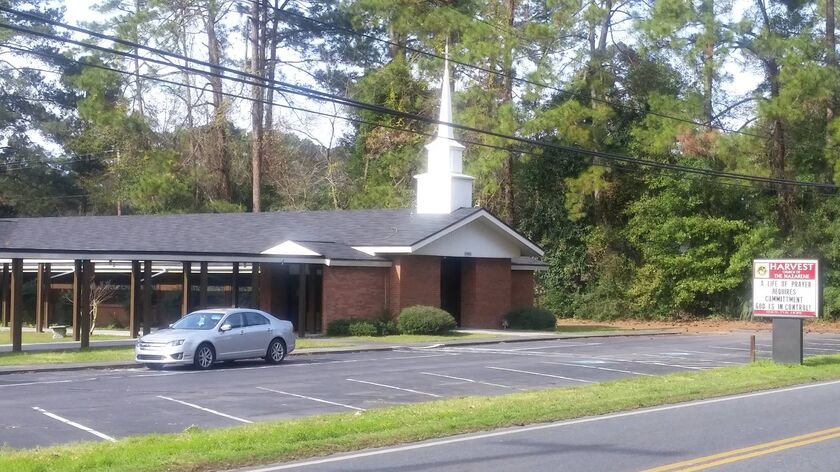 5995 Waters Ave, Savannah, GA 31406, USA
912 -354-8500
The Wedding and reception will take place at the church.
Things to Do
Things to Do in Savannah
There is so much history in Savannah you will love it all. To begin with, we suggest taking a tour (several options). This will give you an idea of what things you want to do first. Check Groupon.com for some awesome deals on tours, activities, and food.