The Schedule
Saturday, October 21, 2017
Ceremony
Reception
Everyone is invited to all events!
Diwali Celebration - Thursday, October 19th

13441 South Highway 1o1, Hopland CA 95449
7:00-10:00pm

Traditional / Casual Attire

Wine Passport w/ all guests - Friday, October 20th
Wineries near Hopland Wine Map
12:00-4:00pm
Traditional / Casual Attire
Sangeet and Rehearsal Dinner - Friday, October 20th
Campovida
13601 Old River Rd. Hopland, CA 95449
6:00-10:00pm
Mendhi Party, dinner and dancing
Traditional / Semi-Formal Attire
Wedding Day - Saturday, October 21st
Campovida
13601 Old River Rd. Hopland, CA 95449
Morning: Traditional Indian/Formal Attire
Evening: Traditional Japanese/Formal Attire
10:15am – Baraat (Horse processional)
11:00am – Hindu Ceremony
1:00pm – Lunch is available
You are welcome to return to your lodging to freshen up.
(We will be providing a shuttle service for those who would prefer not to drive)
5:00pm – Buddhist Ceremony
5:30pm – Cocktails
7:00pm – Dinner
8:30pm – Dancing
11:00pm – Good Night!
(After party will be at the Golden Pig)
Event Details
Diwali
Thursday, October 19, 2017
Hopland, CA, United States
Our wedding coincides with the Indian celebration of Diwali. We decided to do a party for our family who will be coming in, and welcome all to join if you are curious!
Diwali is India's biggest and most important holiday of the year. The festival gets its name from the row(avali) of clay lamps (deepa) that Indians light outside their homes to symbolize the inner light that protects us from spiritual darkness. This festival is as important to Hindus as the Christmas holiday is to Christians.

It originated as a harvest festival that marked the last harvest of the year before winter. India was an agricultural society where people would seek the divine blessing of Lakshmi, the goddess of wealth, as they closed their accounting books and prayed for success at the outset of a new financial year. Today this practice extends to businesses all over the Indian subcontinent, which mark the day after Diwali as the first day of the new financial year.
Indians celebrate with family gatherings, glittering clay lamps, festive fireworks, strings of electric lights, bonfires, flowers, sharing of sweets, and worship to Lakshmi. Some believe that Lakshmi wanders the Earth looking for homes where she will be welcomed. People open their doors and windows and light lamps to invite Lakshmi in.
Sangeet and Rehearsal Dinner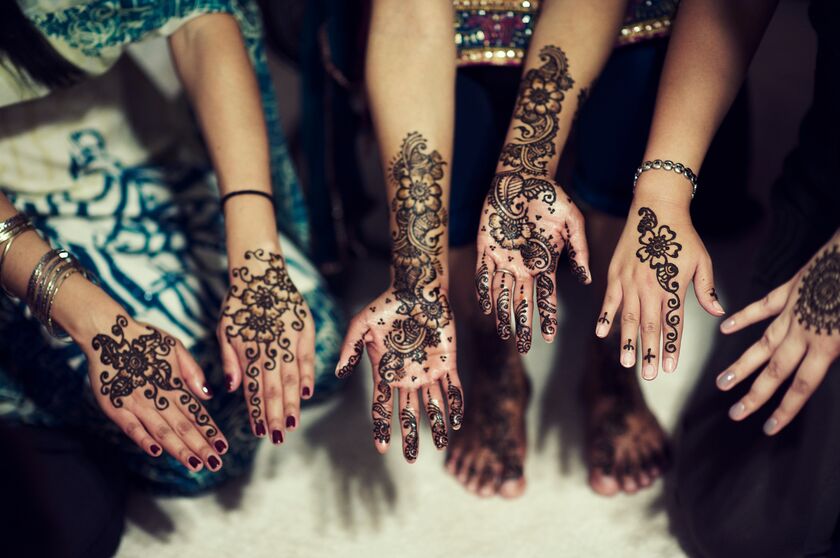 Friday, October 20, 2017
Campovida
13601 Old River Road, Hopland, CA 95449, USA
Get ready to eat, dance, get festive, and start kick the festivities off right!
Sangeet

Traditionally, weddings lasted even longer than they do today. Relatives and friends on each side would get together to sing and dance on every night until the wedding. Sangeet literally means 'Music' and the sole purpose of this event is pure unadulterated celebration.
This will be a special combined event, a rehearsal dinner as well as a sangeet. We're asking friends and family who want to participate to prepare a dance, or a song, or some other form of entertainment. It doesn't have to be Indian, karaoke will be happening :)
Let us know if you're interested in preparing something for us!
Mehndi
Henna is a very important part of the sangeet night, it's the night when the guests are given an opportunity to dive into the culturally rich art form of henna or traditionally called mehndi/mehendi. Every guest whether 2 years old or 90 years old (mostly women) will indulge their senses in this traditional form of natural herbal body art, which stains the skin a burgundy brown for a week to 2 weeks. The guests usually get a 3 to 5 minute quick design.
The bride will have already had her elaborate and intricate henna done a day before the sangeet, so that she has her hands and feet available to rock the house with her moves and give enough time for her henna to mature for the wedding.
Baraat (Horse Processional)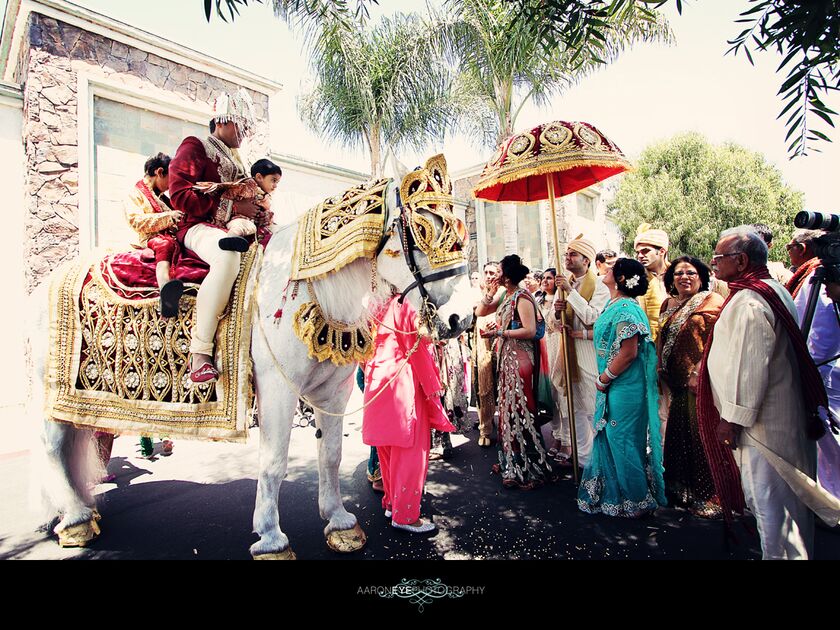 Saturday, October 21, 2017
10:15 AM
Campovida
13601 Old River Road, Hopland, CA 95449, USA
Baraat - Horse Processional

The groom rides in on a white horse to the wedding ceremony site with music and dancing guests parading in front of him. Traditionally this involves everyone on the groom's side but everyone minus a select representation from the bride's side will be invited to participate in the procession. The drummer will give the beat and there will be no excuse for not dancing your heart out even in your fancy outfits at an early hour in the day.

This procession ends at the entrance to the venue where the two families greet each other in a ceremony that represents the unification of the two families.
Garland Exchange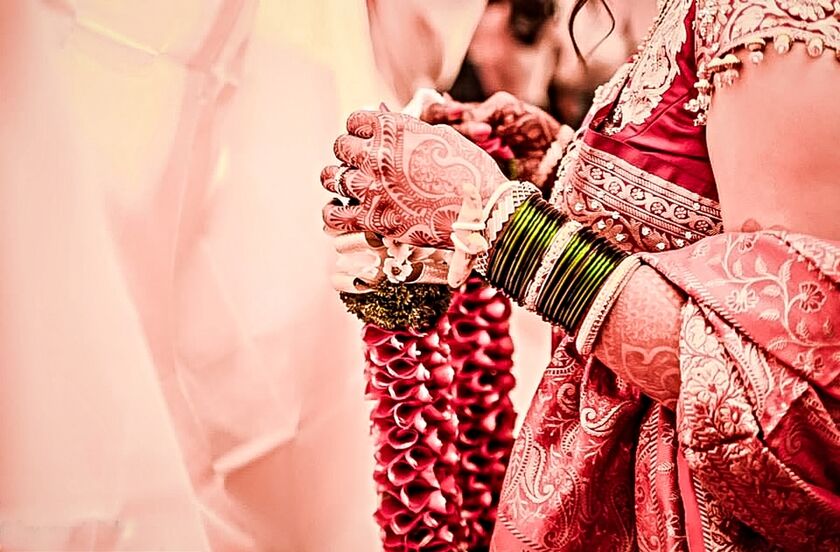 Saturday, October 21, 2017
11:00 AM
Campovida
13601 Old River Road, Hopland, CA 95449, USA
Jaimala - Garland Exchange

The Jaimala takes place after the Baraat and also signifies the start of the wedding rituals. The bridge and groom greet each other with an exchange of garlands signifying mutual acceptance. Once the Groom successfully exchanges his garland the couple takes their seats at the Mandap to start the ceremony.
The Hindu Wedding Ceremony - Pheras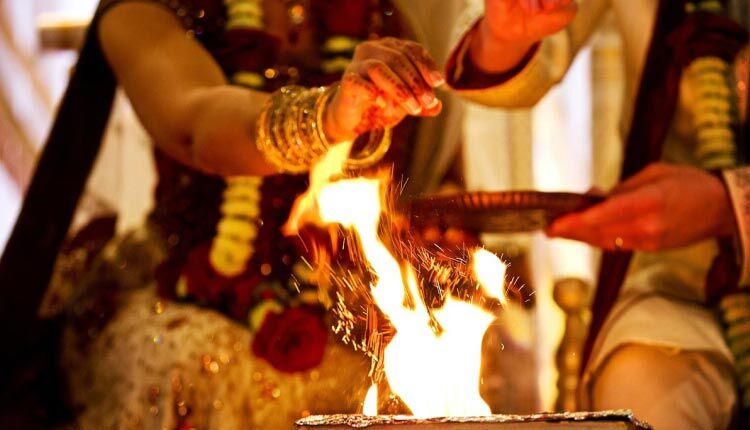 Saturday, October 21, 2017
11:00 AM
Campovida
13601 Old River Road, Hopland, CA 95449, USA
Pheras - Ritual of the 7 steps
The Saptapadi (sanskrit for seven steps), is the most important ritual of Vedic Hindu weddings, and represents the legal part of Hindu marriage. The couple conduct seven circuits of the Holy Fire (Agni), which is considered a witness to the vows they make to each other in each of the rounds.

1,000 cranes - Japanese Wedding Symbolism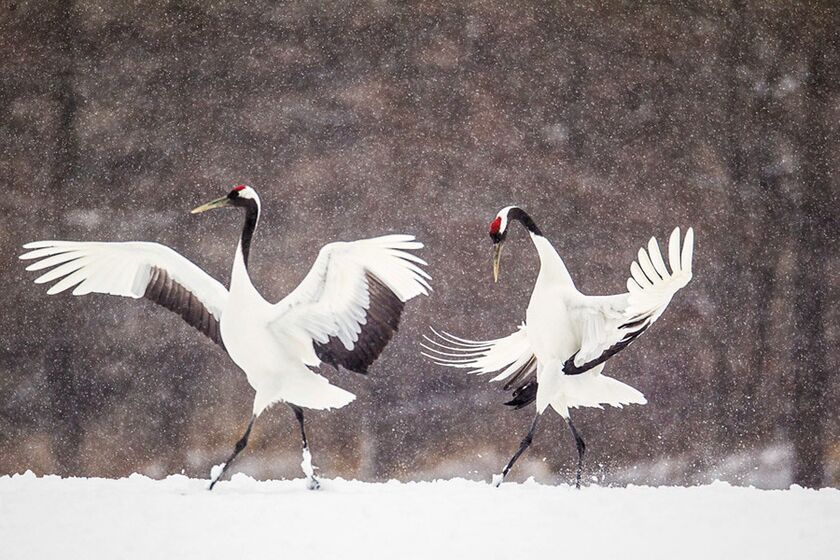 Depicted as strong yet graceful, the crane is a traditional symbol of love in Japan. Since the elegant bird mates for life, it is a popular animal motif in weddings. It is commonly imprinted on wedding invitations and embroidered onto the marriage kimono or obi to represent honor, fidelity and harmony.
Japanese lore claims the crane is one of three holy creatures that can live for 1,000 years. After folding 1,000 origami paper cranes, one for each year of its life, the majestic "bird of happiness" is able to carry that person's prayers to heaven.
A Japanese American Tradition
Japanese Americans have adopted the Senbazuru into their wedding celebrations as a way to bestow blessings for a long, harmonious marriage. The custom is especially strong in Hawaii, where nearly 17 percent of the population is Japanese, making the community the second largest ethnic group on the tropical islands. According to local legend, making one more crane seals in the good fortune. This superstitious wedding ritual is similar to the American tradition of adding an extra candle on a birthday cake for good luck throughout the year.
A Labor of Love
Although the crane is one of the easiest origami projects to learn, folding 1,000 miniature paper birds is a true labor of love. Professional crane makers spend at least two months on one project while novice brides report investing more than 100 hours over six months.
Today, entire families gather to help assemble the birds, offering prayers and blessings as they work to impart even more good fortune on the couple's future.
Excerpted from Nicole Kidder's article
Kintsugi - Japanese art of repair with gold
You'll notice some details with golden cracks around the wedding that reference Kintsugi. 'Kintsugi' is the remarkable Japanese art of repairing broken pottery with elegance and grace. The imperfections are what make the piece unique and beautiful.

Our Story
The Beginning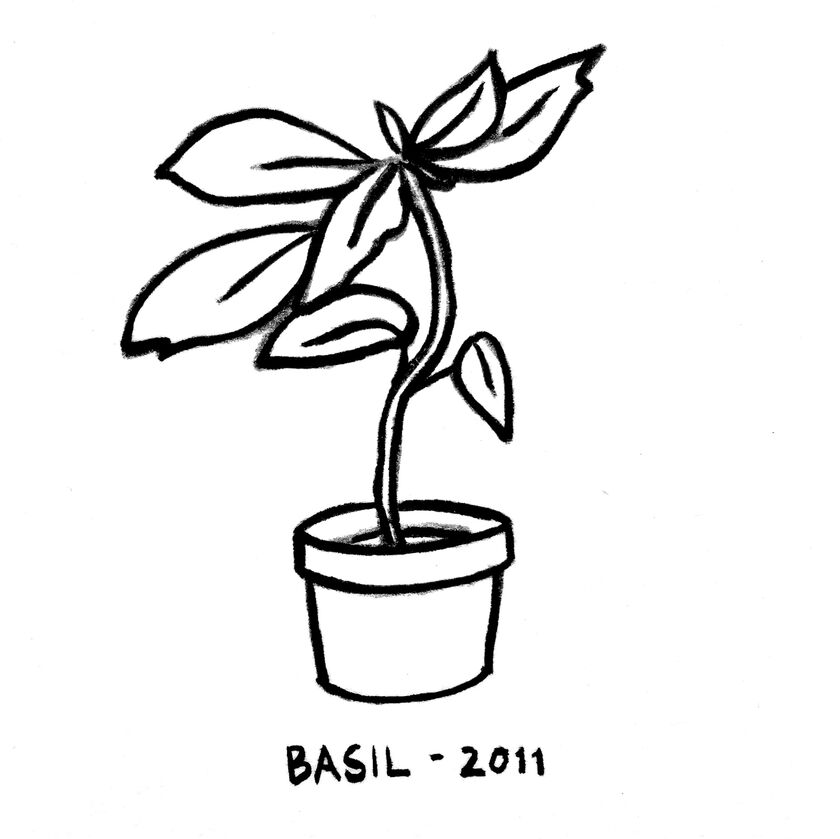 Ro was going to school at Stanford, but was itching to get out of Palo Alto. Miwa was back from Cambodia, living in New York City, working and searching for the right grad school to attend. Ro finally decided to moved to San Francisco, and Miwa decided California College of the Arts (CCA) in San Francisco was her grad school of choice. Within 2 months of moving, Miwa and Ro met because of Diana Kim, Ro's roommate and Miwa's good friend who was her classmate at CCA.

Over the next few months, Ro would hang out with the CCA crew quite a bit. Intermixing his own friends into the group occasionally, Miwa and Ro grew closer as friends. In November, Ro asked Diana what Miwa's situation was, and the courtship ensued. First, it was singing a "Whole New World" together at karaoke bars, then Ro driving Miwa to the airport at 4:30 in the morning, plans to have coffee in January, and then texting and emails over holidays.
The 14 hour First Date
Ro was scheming and trying to build a casual but fun and cool but not too orchestrated date - he really wanted to impress Miwa. They set off to California Academy of Sciences (if they ran out of things to say, they could always talk about the glowing jellyfish!). Little did they know that the date would last 14 hours - the museum, a missing car that was then found, Japanese snacks, a five minute "break from talking" (at Miwa's request), and then a 4 hour dinner at Ro's favorite SF restaurant at the time, Range. It was there that Ro and Miwa really connected.
The Early Days
The date was a success (mission accomplished!) and they started seeing each other. But a few weeks later was Valentine's Day. Ro had no idea what to do, but remembered that Miwa loved the smell of basil because of her Dad's farm in Maine. Searching up and down the streets of San Francisco in February did not yield a single basil plant. Instead, Ro bought Miwa a pot of dirt and basil seeds. It was perfect, Miwa loved it. She planted the seeds and sent pictures of the basil to Ro each day.
The CCA folks noticed that Ro was hanging around the studio more and more. Ro and Miwa were being coy about the relationship initially, but it was obvious. Why else would someone come to the studio on a Saturday and cut wood for someone else's design installation? The summer quickly approached and through both happy and unhappy circumstances, Miwa and Ro met each other's families. Ro flew to Chicago for Miwa's grandfather, Hiroshi Kaneko's, funeral which really impressed her family. Miwa got to know Ro's parents really well and really fast when the four of them went on a 10 day trip to Ravi's favorite area - the Alps. A Prakash family tradition, they hiked and did a half-pension from the hotel. Each day they'd have a full breakfast, go hiking/exploring, hit the sauna (European-style!) and then ended each day with a nice 5-course dinner. Needless to say, they got to know each other up close and personal. All the initial tests were passed, their families were super happy and they finally decided to DTR it (Defined The Relationship)!
Post Graduation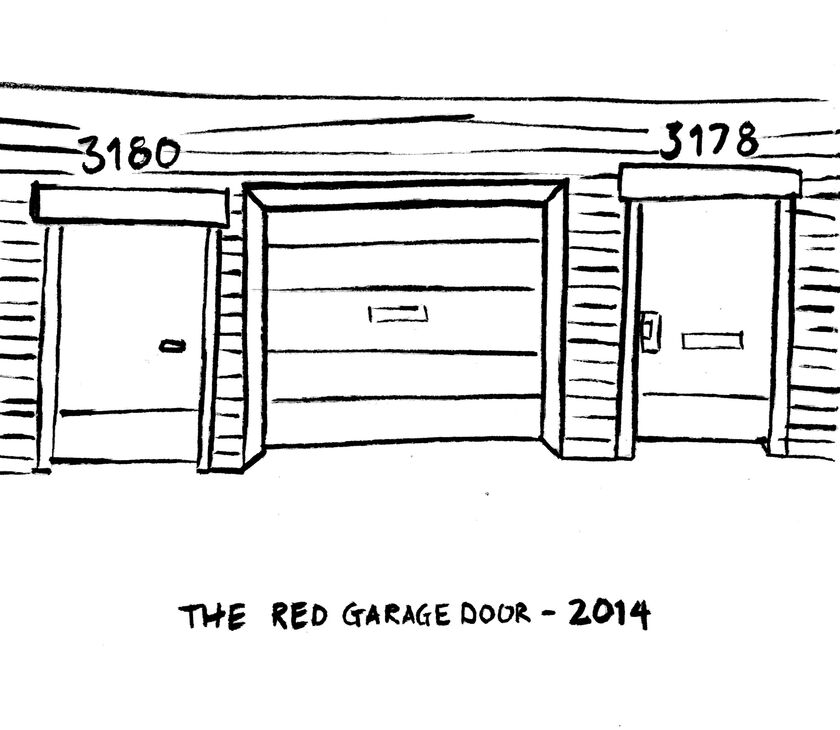 Miwa graduated from CCA and after an awesome party with friends and family including some undergrad-like shenanigans, she then ran off to England to work for Microsoft in Cambridge. This was the first time that Miwa and Ro would be apart. Miwa stayed with Ro's family, Jenny Auntie and Larry who happened to live 10 minutes from the Microsoft campus. They were so generous and warm, Miwa felt home away from home learning about a whole other part of the family. While Miwa was in England, Ro was finishing up his degree and decided to start a company with his close friend Nipul. With their parents' permission (and a strict 1 year timeline to figure things out), Miwa and Ro made many long distance calls using Reliance (also sponsored by the parents) - this is what got them through it all.

Miwa returned and did the one thing that she vowed never to do - work with Ro. She needed a gig while looking for something bigger, and decided to help Nipul and Ro with their company, but this time she would get paid. What began as 2 months of time-boxed work, evolved into a product and a real company emerging from their efforts. Four years later and the three of them are still going at it.
Townsquared and Beyond
In a lot of ways Townsquared was Ro and Miwa's first child together. Of course, there were other parents, but it felt like a lot of firsts were happening. Including signing the lease on their first office together behind a red garage door, giving the company a name, hiring their first employee, and having their first holiday party.
The next few years were an emotional roller coaster. Many trips to Maine to visit Miwa's family and eat delicious wild blueberries, to the Dominican Republic to spend time with Ro's family and drink coco-locos, trips to Europe, and cousins weddings in India (Miwa's first Indian wedding experience!). All of these times drew Miwa and Ro closer together, and each other's families.
In 2016, the Prakash family experienced the worse of all tragedies when Ravi Prakash passed away. This experience and the 6 months prior, tested the emotional fibers of all those who were close to Ravi, but showed how endlessly committed their friends and families were to Ravi and his family. Miwa and Ro went through much during this time, but their love and commitment to each other endured with the help of their family and friends.
​The Engagement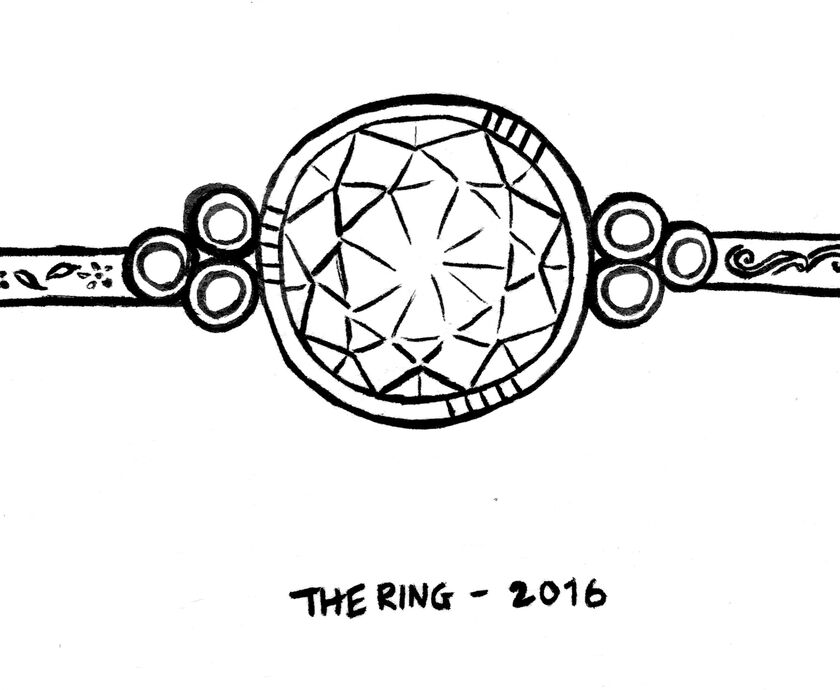 Campovida had it all, it was a far off "maybe someday" dream. Ro and Miwa "innocently" tagged along to support their friends Nipul and Kristen while they were shopping for wedding venues. Little did Miwa know that Ro was in the process of planning their engagement. One weekend in December of 2016, Ro suggested to Miwa that they go on an impromptu trip to Yosemite. That weekend happened to be completely free. Yosemite is a different place altogether in the winter and would be great for Miwa to see it for the first time. A couple friends were going to come as well (so suspicions wouldn't arise), but at the last minute their friends bailed (as planned), and was "too late" for Ro and Miwa to back out.
That Friday night they enjoyed dinner at the hotel and reminisced about the past 6 years. The next morning they drove into the park, Miwa asked Ro to name the different peaks and waterfalls. But when they got to a waterfall named "Bridal Veil Falls" - he was so nervous he didn't know what to say, he didn't want to "give it away", so he blurted out, "I dunno. Upper Falls."
They made their way to Mirror lake, a quiet spot with the surrounding mountains mirrored beautifully in the still water. Standing next to a lake, with a German tourist who didn't speak English capturing the moment, Ro proposed to Miwa. In utter shock she didn't understand what was happening, she said in disbelief "No way!" Then as she started to process everything she looked at Ro awaiting an answer, took the ring and said, "You crazy! Of course!"

Miwa and Ro are excited to share this special time with their closest family and friends to celebrate the past and look to the future.
The Prakash, Kaneko, and Ikemiya families wish to dedicate this event to the memory of Ravi Prakash.