Our Story
God's Plan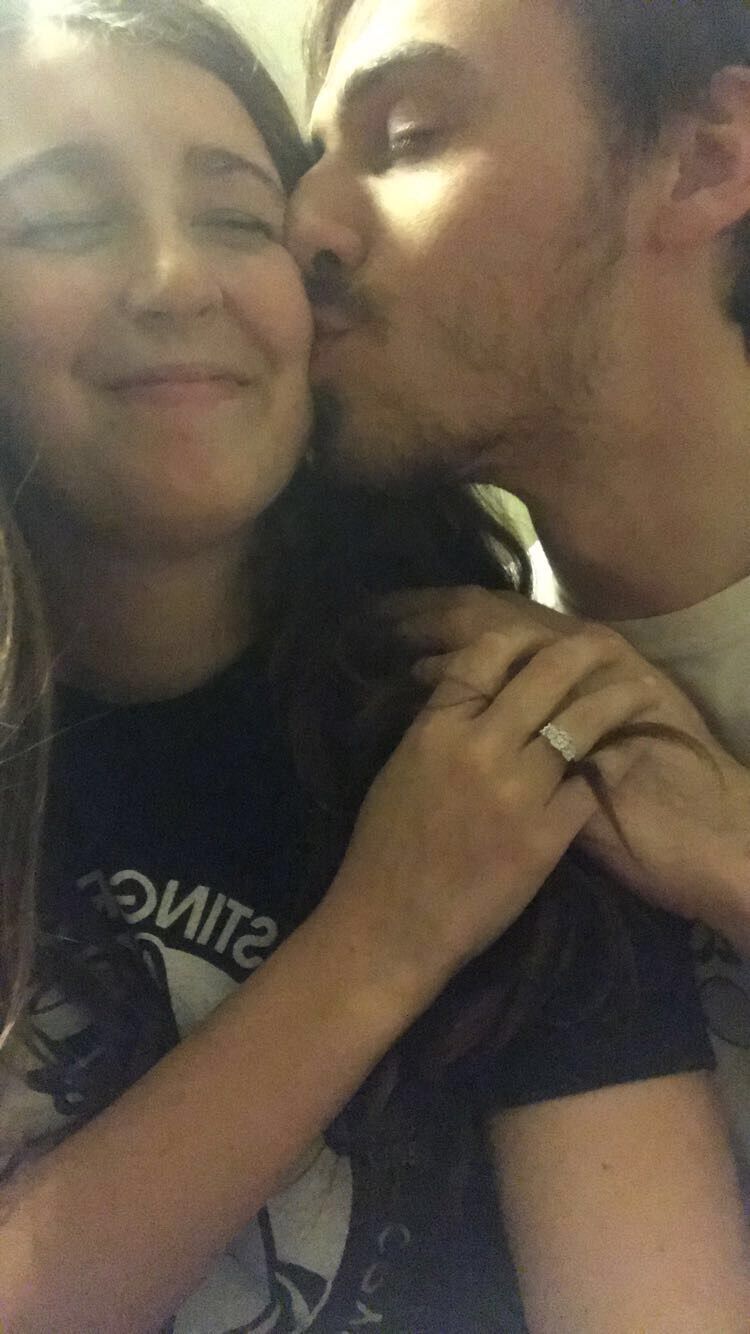 Our whole love story has been in God's plan for years and years.
On April 5th, 2017 our lives changed forever. I was placed in Tulsa, Oklahoma to be the Director of Christian Education Intern for Christ the Redeemer Lutheran Church, Jordan's church for his entire life. On my first Sunday in Tulsa, I was introduced to Jordan. I never believed in love at first sight, but that morning, I felt my heart skip a beat when I saw Jordan for the first time. We hung out in groups a few times, and always seemed to find ourselves sitting next to each other. Two weeks after meeting each other, Jordan asked me to come over to his apartment to watch Stranger Things (a show that we have never watched again because I may have been a little too frightened). After a few episodes, I paused the show and in true, blunt Mordan (yes, that's our celebrity couple name) fashion, asked if Jordan had feelings towards me. That next weekend we had our first date to an Oklahoma City amusement park. By that road trip we both realized that we had found the one. The next five months were filled with learning, love and a lot of laughter. Every single day, we have been affirmed by the other's actions and words that our lives will be filled with communication, support, trust, honesty and love. So it came natural that when Jordan proposed that I respond, "YES!"
Sometimes, I look back at our story and have to laugh at just how amazing God's plan is. We came into each other's lives at just the perfect time, making falling in love happen quickly yet naturally. We often talk about how blessed we feel God orchestrated such an amazing and beautiful love. It is with this mentality that we find ourselves confidently ready to commit the rest of our lives to being best friends as husband and wife.
Many are the plans in the mind of a man, but it is the purpose of the Lord that will stand. Proverbs 19:21
The Wedding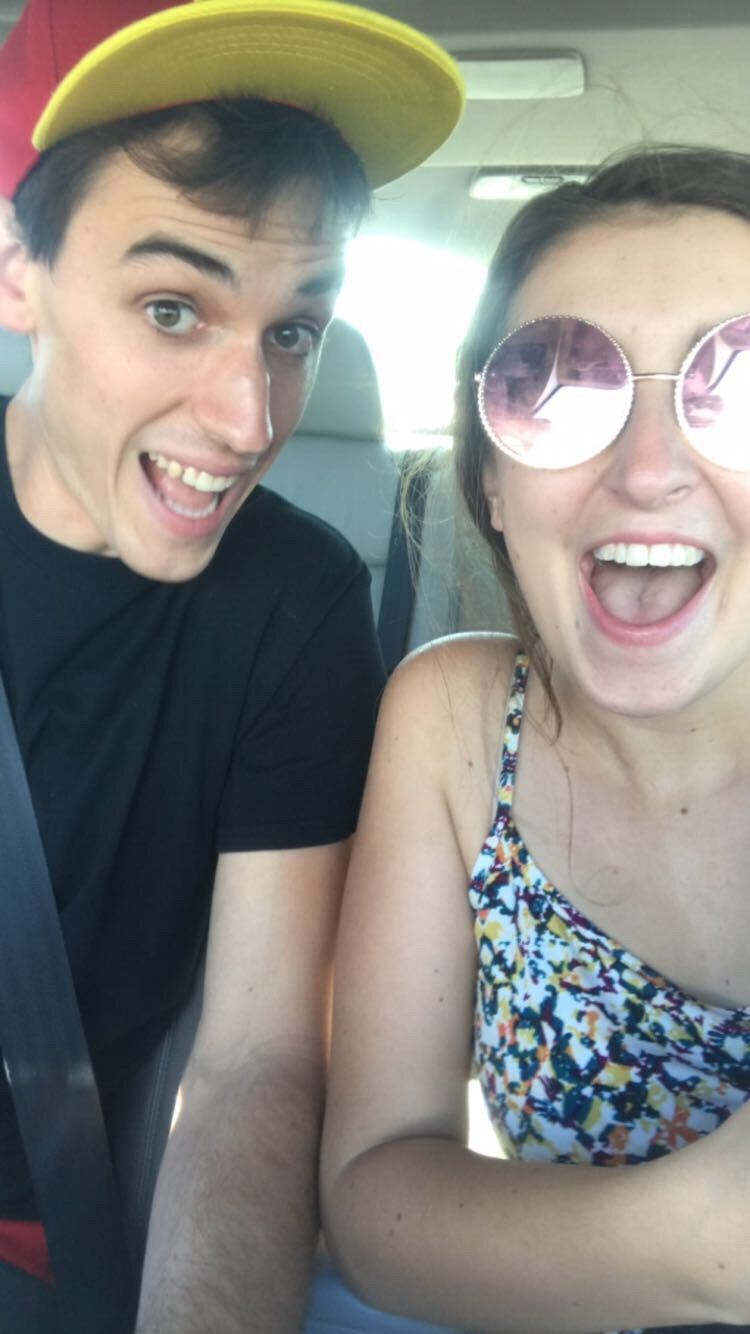 Monday, June 4, 2018
5:30 PM
Attire: Beach Casual
Ceremony and Reception
Tradewinds
5265 S Atlantic Ave, New Smyrna Beach, FL 32169, USA
We are so excited to share our beach wedding with the people closest to us!
Other Events
Girl's Night Out
Saturday, June 2, 2018
Bridal Shower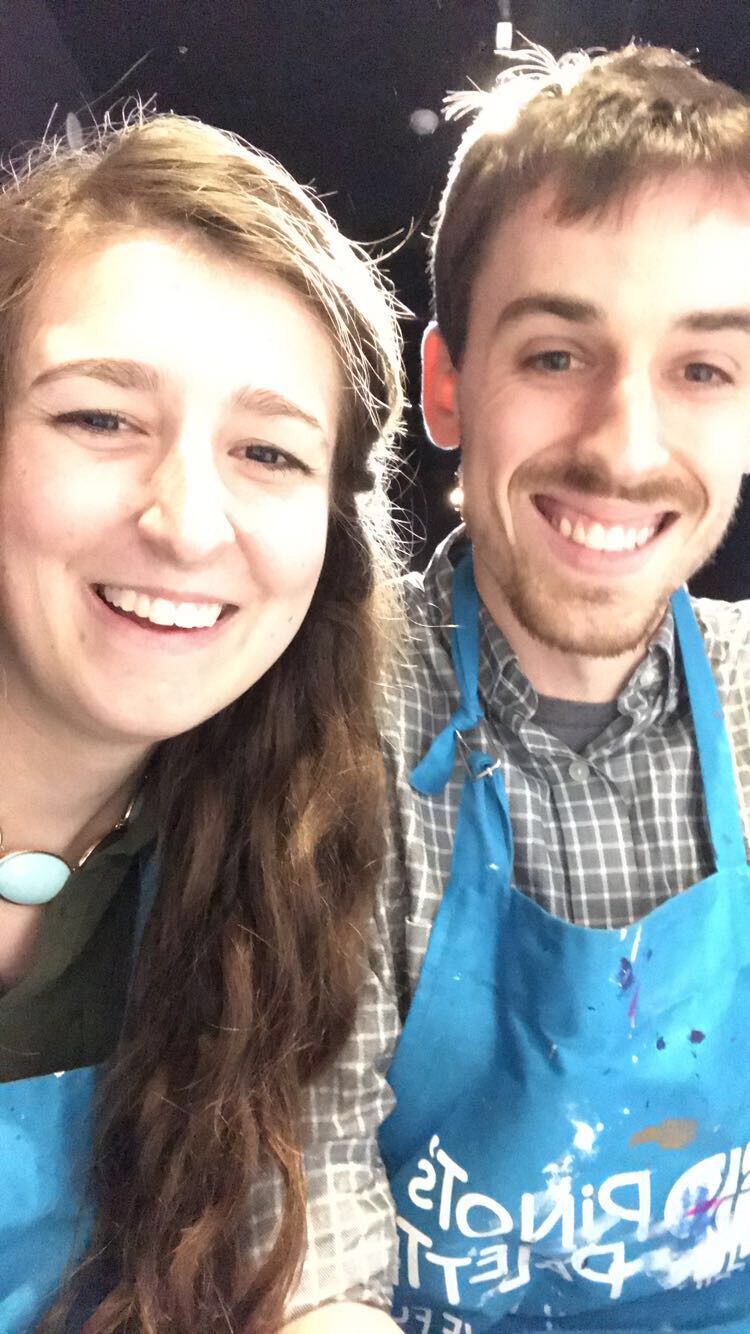 Sunday, June 3, 2018
Wedding Party
Blythe Barreto - Maid of Honor
Blythe was my first friend and has continuously modeled for me how to be someone's best friend, adventure partner and wife through her marriage to my brother-in-law. Every conversation with Blythe, even from a few thousand miles away in Slovakia, never has a dull moment. When I was in part-time preschool and Blythe was in school, I used to spend my days waiting for her to come home because I couldn't possibly play Crash Bandicoot without my best friend by my side. Now, I cannot wait for her to come back home to meet us in Florida because I cannot possibly get married without my best friend by my side.
Nathanael Rake - Best Man
Nathanael is my brother-in-law, and an absolute stand-up guy. We had college classes together, played softball and games together, and I'm best friends with his dog. As we've grown to know each other, Nathanael has become a great source of friendship, humor, and support. I'm sincerely honored that he's my best man.
Kaylynn Anderson - Bridesmaid
Kaylynn was on my RA staff for my junior and senior year of college. Within that time Kaylynn became one of my closest confidants, the life of my party and my sister (she is currently living in Fort Wayne... with my family... in my bedroom). Probably my favorite memory with Kaylynn is our week on spring break together in sunny Florida. On that trip, we promised to go back to Florida in 2018 after my internship, so I figured my wedding was the perfect excuse to come back!
Martha Semanko - Bridesmaid
Myrtha- I mean Martha (yes, many people refer to us in as Myrtha)- became my other half the summer of 2016 when we toiled together at summer camp. Fun Fact: That summer Martha and I watched JoJo's season of the bachelorette together. During the season, JoJo was destined to marry Jordan Rogers. Because Martha and I spent our entire summer together doing grocery shopping, taking care of (summer camp) kids and having late night rants, we joked that we were each other's "Practice Jordan." No joke. As my practice husband I would refer to Martha as "Practice Jordan." So obviously, she has to be by my side as I marry my "Real Jordan."
Zara Kasey - Bridesmaid
Zara is so much more than my roommate my junior year of college, she is my sounding board, voice of reason and Christian role-model. Zara was my first friend to meet Jordan when she visited me in July. I'm still not sure what she thought when I told her that I loved this boy I had known for about 50 days. Since that trip Zara has been a source of light and friendship to both Jordan and I. In late June, I will be in Zara's own wedding, so we have officially labeled June as Wedding Month. Our dream life is to one day have a duplex together. #NeverGiveUpOnTheDuplex
Ryan and Jared Weathers - Groomsman
(Honorable mention to Brendon Weathers aka Brendola) – I grew up visiting the Weathers boys frequently. We'd always be coming up with different sports or games to play, and everything was a competition. Ryan's always coming up with something to do, so things are never boring with him. Jared is the eternal embodiment of orneriness, so again, never a dull moment. I'm very thankful for all my family, so I'm very excited that some of them get to be part of the ceremony.
Tony Baretto - Groomsman
Tony is my future brother-in-law-in-law. Tony has been in Myrthe's life since middle school, and I often hear stories about Tony's pranks as well as heartfelt conversations. Though I have never met him in person, I am continuously in awe at just how influential this man has been in my fiancé's life. For this reason, I am honored and excited to have Myrthe's brother in my line as we become family.