Our Story
Nathan Andrew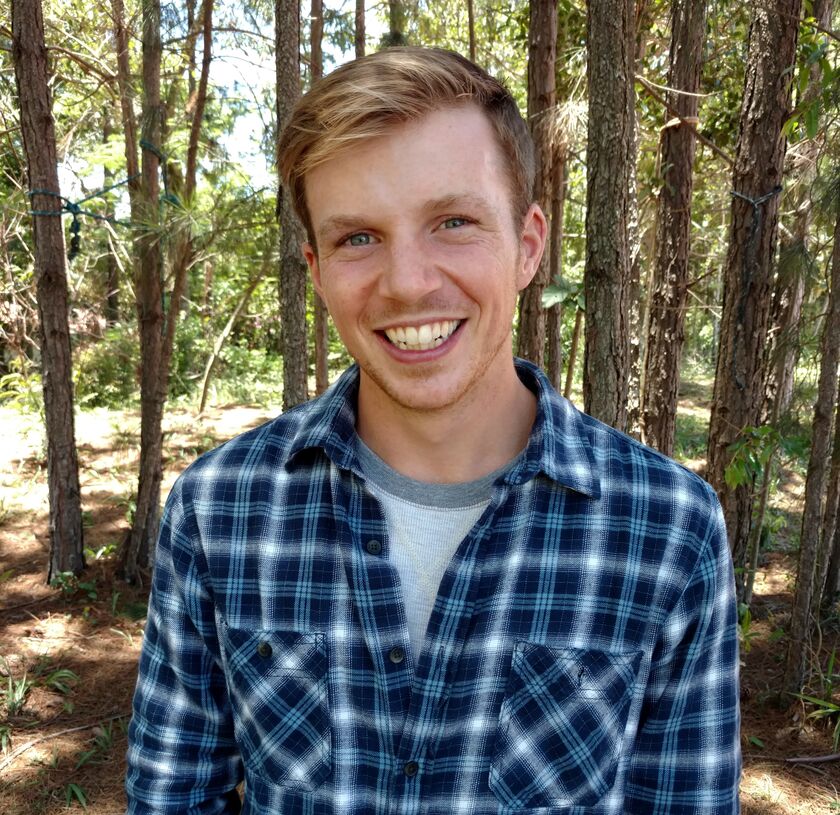 I gave my life to Christ at 6 years old, and at age 7 my family began a 12 year journey in full time traveling evangelistic ministry around the United States. In the years on the road I was able to grow in the Lord and in different areas of ministry that I see being used now in my work in Brazil. After my first two days of serving with A.M.O on a short term mission trip, I was convinced that the Lord was calling me here to reach kids in the slums of São Paulo. It took 3 years for me to complete the transition to becoming a permanent missionary in Brazil and since 2013, I have been here investing much of my time walking alongside young men and boys from the favelas who have a desire to rise up into God-honoring manhood and break the generational cycle of abuse and addictions. God gave me a special calling to 4 young boys who have gone through many trials, including the loss of their parents, to invest in their spiritual and mental development. During school vacation and holidays, they often come out to our Main Campus and I am able to teach them about their heavenly Father who loves them. I also lead in the AMO agriculture projects and am developing a culinary outreach program and I lead the worship teams and teach kids and teen Bible classes in two of our churches. I also assist with the construction projects, maintenance of our main campus, and fill in for our Pastor on occasion. I have seen God do so many amazing things in the past 4 years and count it the greatest joy to see Him work through my life to show hope in His love to the lost and broken hearted with the comfort found in Christ.
Jessica Lane
I grew up as a missionary kid in Brazil, and after working and living stateside for a few years after college, I returned to Brazil and have been living here as a full-time missionary since 2014. God is so great and uses the skills and passions He's given me in a bunch of different ways. I direct A.M.O.'s Embrace-a-Child sponsorship program, coordinate mission trips, prepare the curriculum for the kids classes, am "the paperwork lady" and care for children who come to our Main Campus during their school breaks and vacation times. Since 2015 I've been blessed to have a beautiful (now) 6-year-old under my care every Wednesday-Sunday from one of the locations we minister in, and her younger sister often comes with her. I communicate with their teachers in the public "school" (daycare) in order to supplement their educational needs while they're here and come up with creative strategies for teaching them, providing the one-on-one attention that they lack in their preparation for elementary school. It's exciting to see God working through A.M.O. ministries to touch the lives of those He loves so much and it's such a blessing to have my life be used to further the work He's doing!
Nathan & Jessica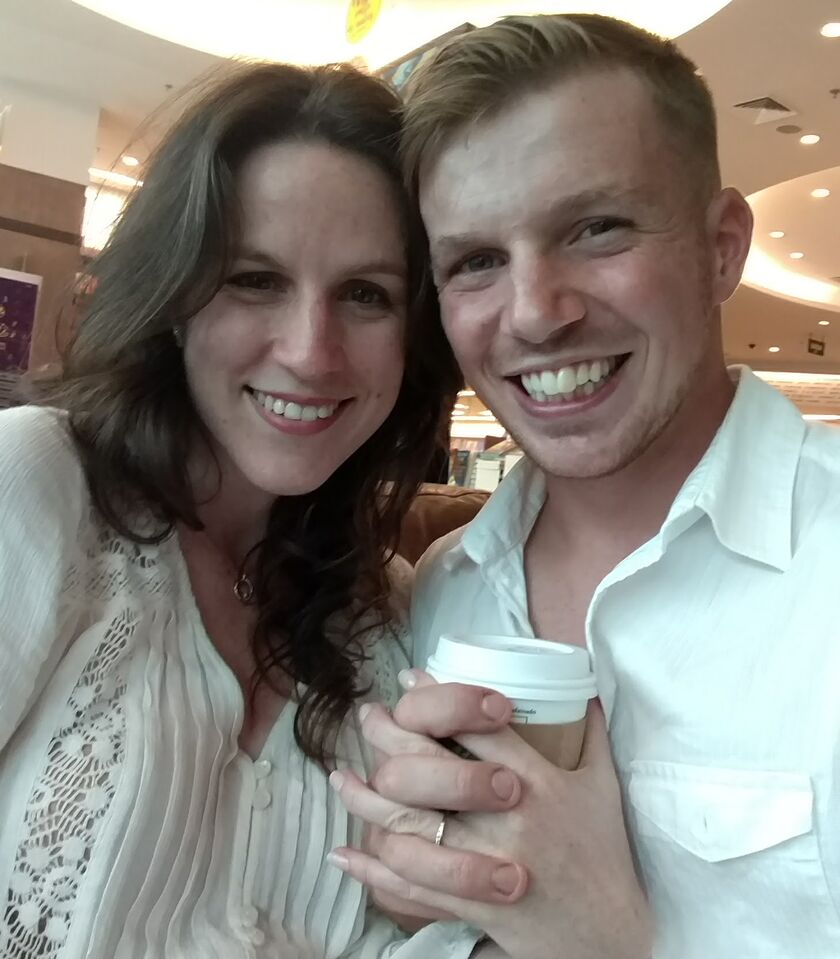 We met in 2013 in the USA, just before I (Jessica) moved back to Brazil. Nate had been living in Brazil as much as he could on his tourist visa until the following year when he was allowed to stay full-time. We were good friends and coworkers and got to see the great and the not-so-great sides of each other day in and day out year after year. In 2016, God started speaking to each of us about one another, we talked and prayed and received counsel for months as God confirmed that which was on our hearts. On February 10, 2017, Nate proposed, I said yes (through tears of joy and amidst a puddle of coffee - gotta ask for the proposal story when you see us!) and we're pursuing our callings in life together through marriage. We couldn't be happier and would love for you to uplift us in prayer as we navigate the newness of doing life together, continue to go deeper into our ministries, one day have a family and explore the breadth of all the riches God has in store for us!
The Wedding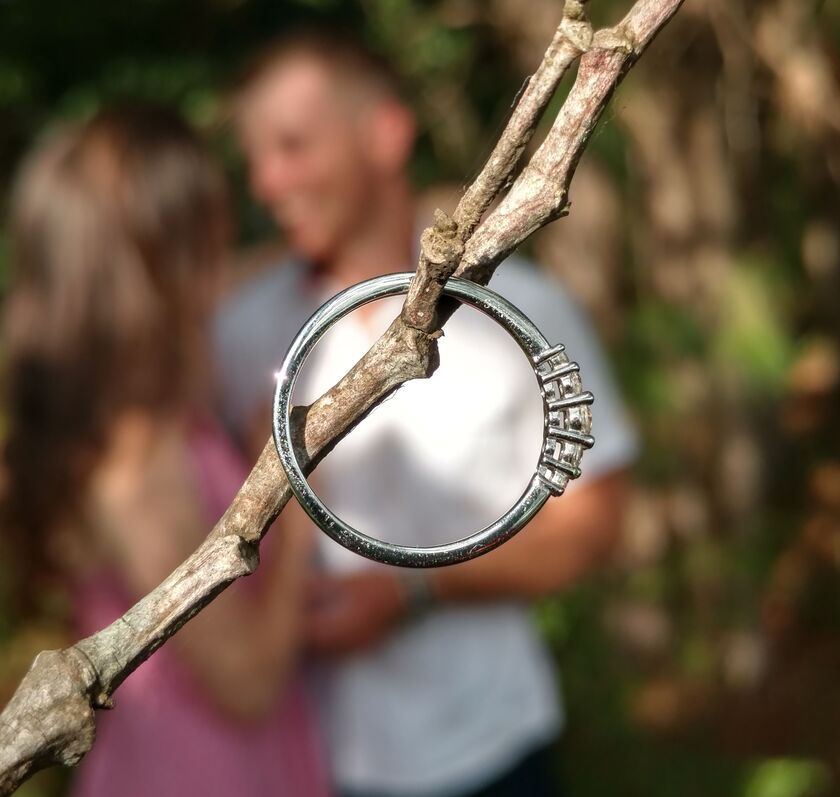 Tuesday, May 30, 2017
10:00 AM
Ceremony
Jundiai, SP
Reception
This is the day the wedding festivities will conclude with a small, intimate wedding ceremony in English for the family. It'll be a special time where we can talk, laugh, eat, spend time with and enjoy each other together and celebrate our marriage and the union of families and close friends before they return home to the States and we go on to be husband and wife.
Even though we'll remember May 30th as our anniversary, we're SO excited to have our big church wedding in Portuguese two days before on Sunday, May 28th! Scroll on down to read all about it!
Other Events
Church Wedding
Sunday, May 28, 2017
4:30 PM
Igreja A.M.O.
Gleba B, Campinas, SP, Brazil
We're beyond thrilled to be married in our church in Gleba B, Campinas! Jessica was a part of the church plant when she was a kid and grew up in the church. Nate has had a heart for this community ever since he first came to Brazil in 2010. We both serve together here in the children's ministry, and over the years we've seen how difficult it is to talk to the children about their futures and their future families as many of them come from very broken homes and have a distorted view on what it means to be a husband or wife, father or mother. Sadly, it's common for the mom's current boyfriend living in the home to be called her "husband", and the concept of commitment and marriage is lost on the kids. Many of the little girls say they want to grow up and be mothers, but that they don't want a husband because "it's bad and I don't want it." The kids often are encouraged to start dating and explore their sexuality when they're 12 years old. We've talked very openly to all the kids throughout our relationship about how we're talking and praying about marriage together, how we stay at our separate homes, and how we practically go about honoring God and each other throughout the different stages of friendship, courtship, engagement, then marriage. It's very important to us that the kids be a part of our marriage ceremony and witness the commitment we make to God, our church community and each other. We're going to also invite the families of the children in our church, as most of the kids come on their own and unaccompanied, as an opportunity for them to hear the gospel and for the kids to begin to grasp the significance of Christ being the bridegroom and the Church being His bride. Please pray that God move in the hearts of the kids and families who are with us on that day so that our wedding can go beyond us and be used for His glory and kingdom.
We're working on transmitting this ceremony live, and closer to the date we'll (hopefully!) post a link here and on facebook so that ALL of our friends and family around the world can be a part!
Florida Reception
Florida
Date in October/November 2017 to be determined!
We're praying for God to open doors for us financially to be able to visit our churches in the Fall of 2017. We love our prayer partners and church family and a visit is long overdue. We also would like to schedule a reception in Florida for our family and friends who will not be able to be with us in May. When we have a date and location we'll announce and make sure everyone knows because we'd love for you to celebrate with us!