The Wedding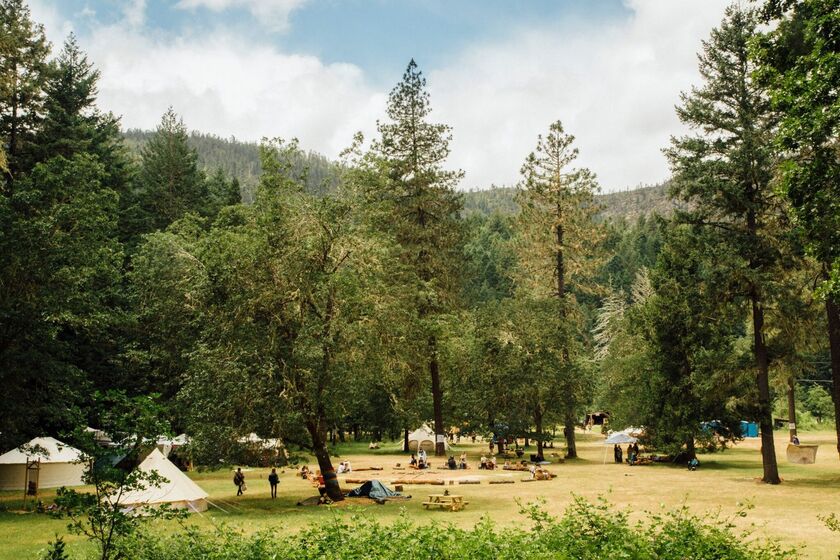 Saturday, May 18, 2019
4:00 PM
Attire: Cocktail
Ceremony and Reception
Cedar Bloom Farm
160 Ollis Road, Cave Junction, OR, USA
Friends and Folks! We are so excited to have you. There are a few things to note as we approach Nick's special day!
There is a chance of rain in the forecast! We are covered for the reception, but if you are utterly opposed to getting wet during the ceremony bring an umbrella.
The venue is about a 30-45 minutes drive from Grants Pass. Please plan accordingly! The ceremony starts at 4. Don't be the guy driving through on the road kicking up dirt while we're reading our vows! We will bring it up every time we see you until forever.
Need a ride to Southern Oregon? Flying in and didn't rent a car? Want to carpool to the venue (actually a really great idea since there's only a small parking area and 180 of you coming...)? Use this link to find carpools! http://www.groupcarpool.com/t/snc9wd
We will be having an afternoon wedding that will be outdoor followed by an outdoor reception at the same location. Come hang out with us while we make this thing official!
Tent camping is welcome and free for Saturday night. If you'd like to camp at the venue extra days see details under guest accommodations. More info on nearby hotels there as well.