Our Story
And so it began...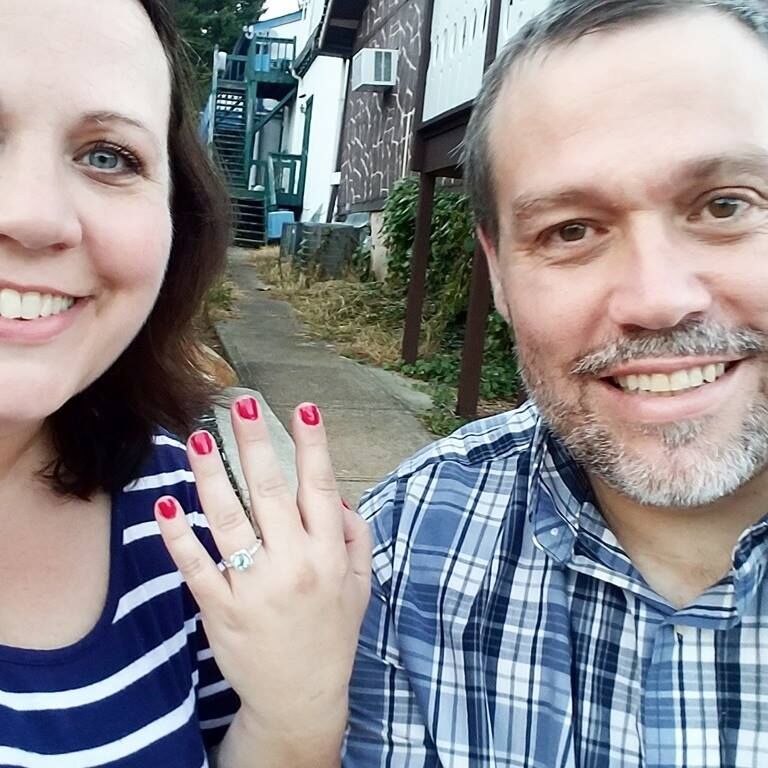 How did you meet?
We met through eHarmony. Yes, it actually works.
When did you first communicate?
October 31st, 2014
When & Where was your first date? We met on Saturday, November 8, 2014 in Macon at The Rookery. He ordered a burger and beer. She ordered chicken tenders and beer. He asked the waitress if she could bring a coloring book & crayons for his date.
And that's what sealed the deal.
When did you first say I Love You?
February 13th, 2015. He wrote a love letter to her and handed her his grandmother's topaz & gold necklace. In the letter, he expressed his love. She was over the moon!
When did you move in together?
May 13th, 2016. Nicole got a job with the City of Americus as the Director of Tourism. Tim invited her to move in with him.
When did you get engaged?
Saturday, August 27th, 2016. He surprised her with a 5 hour North Georgia Winery tour. Later that night, they were taking photos in a vintage western photo shop. There dressed in a cowboy hat & spurs, he asked her to marry him. (She was wearing a feature boa & bustier.) How could you possibly go wrong?
The Wedding
Saturday, February 25, 2017
Attire: Black Tie Optional
Ceremony
Private - Family Only
Preston, GA, United States
Reception
Plains Historic Inn & Antique Mall (Invitation Only)
106 E Main Street, 106 Main St, Plains, GA 31780, USA
Please note that this wedding is by invitation only. RSVP required.