How We Met
As told by Patricia: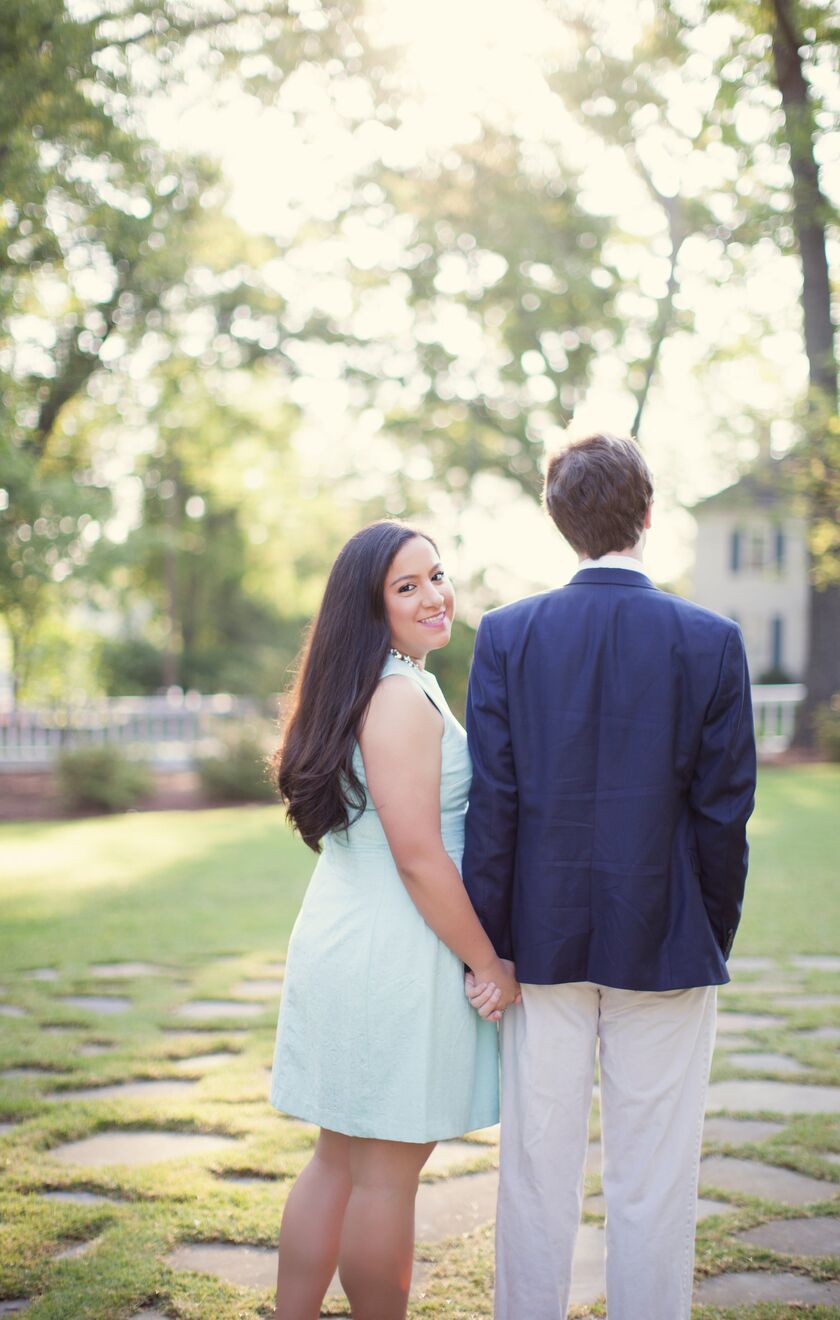 Alex and I met the summer of 2008 while we were both attending Georgia Tech. I went to his fraternity, Chi Psi, with a few girl friends to hang out one summer night. We introduced ourselves and talked a little, but it wasn't until the next time I was there that we really hit it off. Although Alex asked me out on several dates that fall semester, the timing was not quite right and we ended up losing touch until spring of 2009. I found myself missing him so I made the first move and Facebook-messaged him. Before we knew it we were texting and talking on the phone nonstop. I knew we had something special. He asked me out again and that time I said yes! We had our first real kiss after our first real date and I will never forget how perfect it felt and how nervous I was. I knew right then that I had found the man I was supposed to marry and spend the rest of my life with. I can't believe that we are finally getting married this fall!
As told by Alex: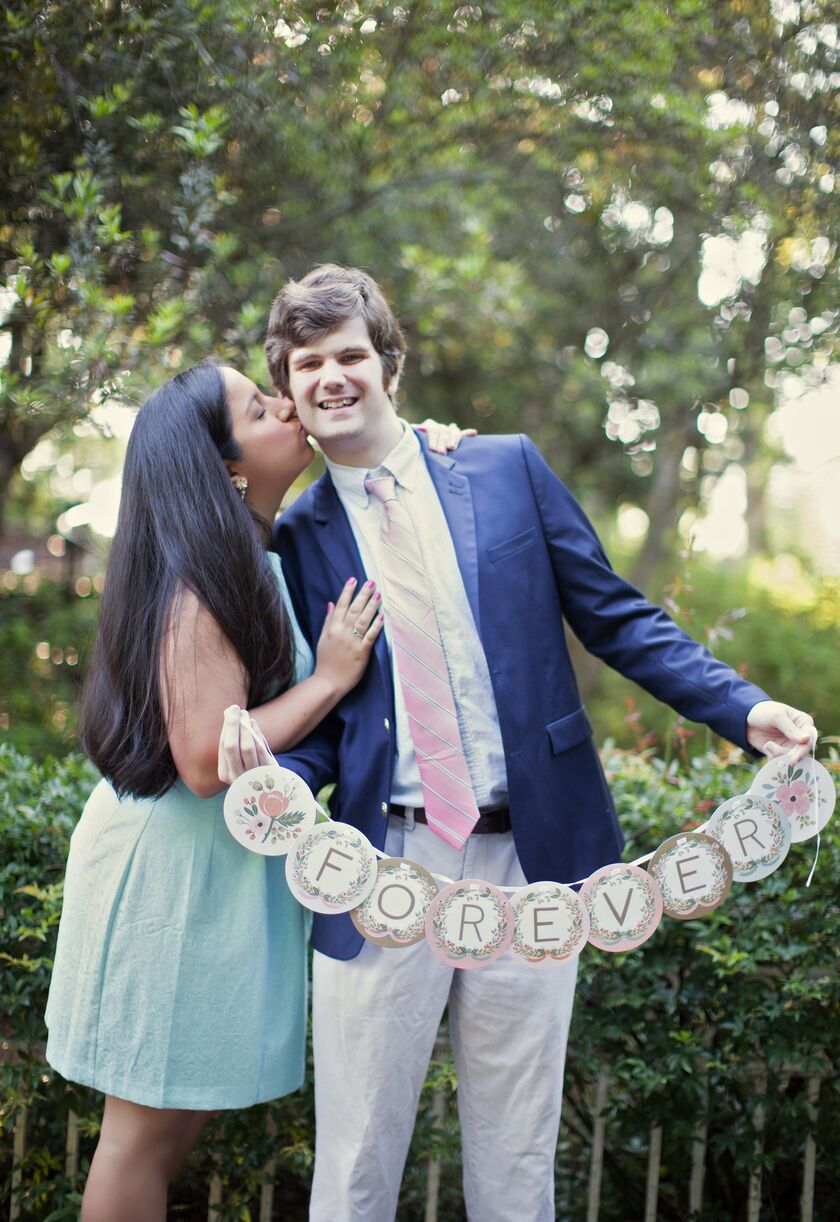 I remember seeing Patricia for the first time in the basement of Chi Psi in the summer of 2008. I was smitten with her beautiful face and her energetic personality. I immediately knew she was someone special. But it didn't work out initially, and after a few failed attempts at dates I gave up, assuming our relationship had been a near miss. Much to my surprise, she messaged me unexpectedly in the spring; I guess I made an impression! We started dating shortly after we reconnected, and have never been apart since. Over the years we've both grown together, graduating undergrad and tackling our graduate studies. I honestly can't imagine my life without her. Patricia is the love of my life, and I can't wait to spend the rest of my days with her!
The Proposal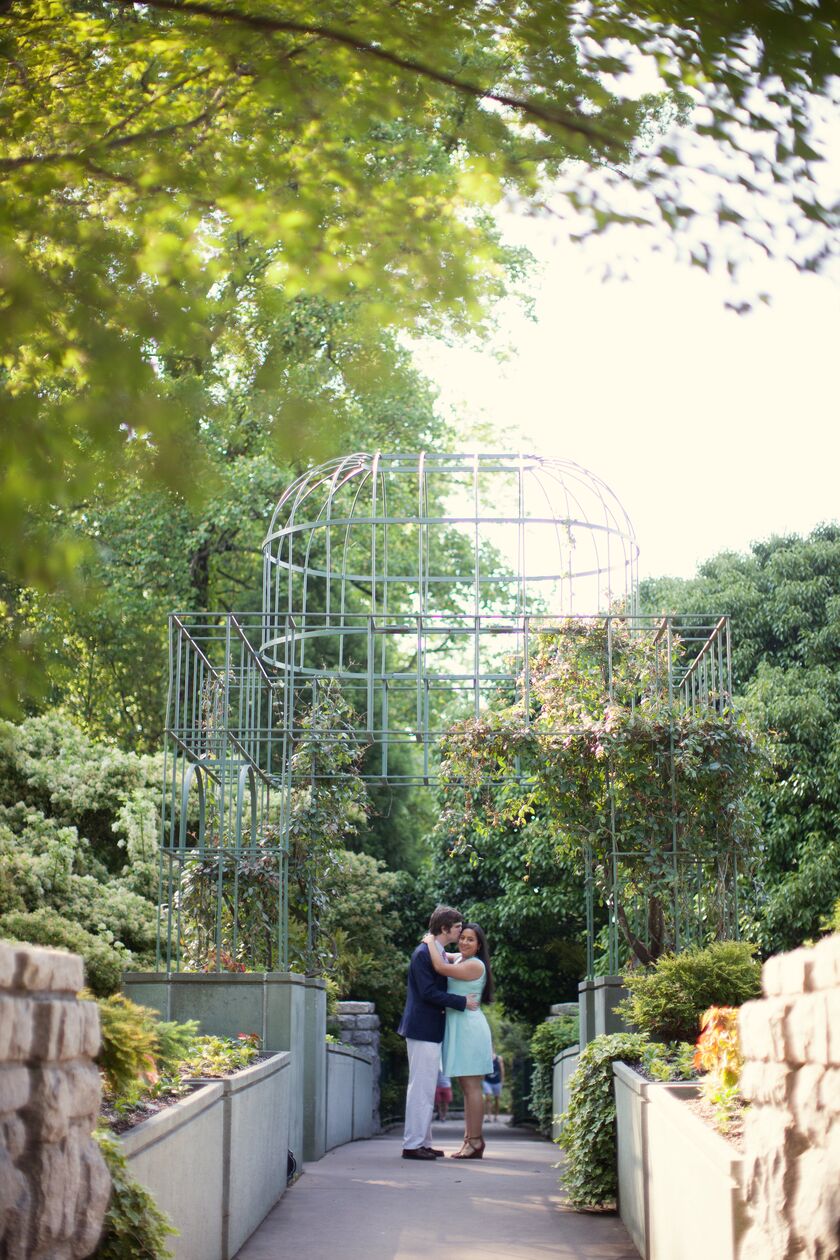 How it happened:
Alex and I knew we wanted to get married very early in our relationship. We got promise rings to signify that promise to each other a year and a half into dating. We started looking for engagement rings in spring of 2014. The very first day of looking we found my ring at Brown & Co. Jewelers; after that it was up to Alex to surprise me! Our engagement took place at Atlanta Botanical Gardens; it was one of the very first dates we went on so it was very fitting. We had a picnic at Piedmont Park before which Alex had planned, and then we went to the Botanical Gardens. I was taking pictures of a flower on the Flower Bridge when Alex called me over to come look at another one of the flowers. I got close and my engagement ring was sitting nestled in the flower. Alex then immediately got on one knee and proposed. It was perfect!
Wedding Party
Rachel Beauchamp - Maid of Honor
Rachel is one of first people I met at Tech and one of my dearest friends! Over the past eight years she has been a constant source of laughter, inspiration, and good advice in my life. She is killing it in the corporate world and I always look forward to our workout sessions or wine and healthy dinner nights. I know I can talk to her about anything and everything, she is one of the sweetest, nicest people I know. I am so thrilled to have her as my maid of honor!!
Anamaria Uceda - Bridesmaid
Anamaria is my older sister and the one person I have always looked up to. She is as beautiful inside as she is on the outside, and always has a kind word to say to everyone. While we may have had more than a few roomie fights living together these past five years, she will always be my sister and I love her more than words can say. She starts medical school at Mercer this fall and I couldn't be prouder! (P.S. I beat you!! haha jk :P)
Mariaelena Uceda - Bridesmaid
Mariaelena is my little baby sister and a constant ray of sunshine in my life. I will never forget when she was born and how excited and happy we all were to have a little sister. Throughout the years she has grown into a beautiful young woman, and I am so proud of all her accomplishments. So excited to have her by my side this November!
Casey Jerez - Bridesmaid
Casey is one of my oldest and dearest friends, we met in elementary school (Roswell North, what what!) and have been through so much together! She is one of the funniest people I know; we are constantly cracking each other up over the most random things. Even though she went to college in Florida and has since moved to the West Coast, we have stayed close and I am so grateful for that. Love you!
Kathryn Purcell - Bridesmaid
Kathryn is also one of my oldest friends, we have known each other since elementary school but didn't become really close until high school. We quickly bonded over our love of rocker boys (LOL), cruising around blaring loud music, and our strong desire to be front row at concerts. We have so many amazing memories together and I am so excited to add my wedding to the list!
Aubrey Bowen - Bridesmaid
I met Aubrey my first year of law school and she has become one of my closest friends. You get very few people in your life that you can tell anything to, and Aubrey quickly became one of those people. I was so upset when she moved to California with her husband, but so glad that we have stayed in touch. She is one of the most inspiring people I have ever met with her relentless devotion to animal rescue, and I am so happy to have her as a bridesmaid!
Olivia and Kathryn - Flower Girls
Alex's cousins Olivia and Kathryn Nowicki will be my flower girls.
Aaron Khorran - Best Man
Aaron Khorran was built by the Ford Motor Company in the mid 1980s. He works as well as most American cars built in the mid-80s.
Will Derr - Groomsman
Hugh Hefner reincarnated in New Jersey. Who'd have thought he'd chose Jersey? Who'd have thought he'd reincarnate before he even died?
Thomas Walker - Groomsman
In line for the dictatorship of North Korea, as soon as Kim Jong Un chokes on a hoagie.
Andrew Zoorob - Groomsman
And behold he had become Zoorob, the Destroyer of Worlds.
Steve Marcus - Groomsman
Ask him about Obama, I dare you.
CJ Falvello - Groomsman
CJ started telling me a story the day I pledged the Lodge. He'll finish it by my funeral.