Our Story
Something Wonderful Happens in Summer
#TAGWEREHITCHED
Spicy Jersey Italian Tara Tagliaferro and sweet Arizona native Patrick Roberts met each other in 2010 while whisked away to the White Mountains of New Hamsphire performing at a old school summer stock theatre nestled amiss ski slopes. It was a slice of heaven where Patrick got to rock out as the lead in HAIR and Tara, a string of character roles that included a 75 year old piano playin' broad modeled after Elaine Stritch. THEY WERE DESTINED. :-)

Their summer started dancing the Shipoopi by day, star gazing by night, gallivanting with their cast to local festivities, and suddenly exchanging flirty glances during their SINGIN IN THE RAIN rehearsals. There was an undeniable chemistry sparking between them and the two began sneaking off together to spend more time one on one. By the time THE FULL MONTY shimmied onto the stage, Tara and Patrick's backstage secret had blossomed into a full blown showmance!

After sharing one of the best summers of their lives hand in hand, they knew they couldn't say goodbye on closing night. They realized they had something special and decided to give it a go out in the "real world." Thus began their 5 year EPIC long distance adventure (captured via many postcards and even a you-tube channel)!

That fall, Patrick returned to his new home New York City and Tara, fresh out of college, moved to Philadelphia to fulfill an acting apprenticeship at America's oldest theatre. They quickly got really good at hopping the Chinatown bus and splitting their time between both cities as they fell more and more in love.

Then over the next five years, their relationship would embrace National Tour travels with hit shows about a famous tank engine, a Grinch who stole Christmas, and a bunch of singing nuns you may or may not have heard of. Sometimes it felt like they were always going in opposite directions or doing different things! When Patrick went to Italy to do Shakespeare, Tara went to FL to do the hand jive. Patrick self taught himself the guitar at home and Tara trained to become a life coach on the road. Patrick spent 5 months performing theatre in Tennessee while Tara was back in Philly performing, teaching, and couch hopping in the city. This back and forth, shuffling and hustling for what they loved was their norm, but they cherished every second of it, especially visiting and witnessing each other grow. They were also lucky to find refuge and getaways in going home to Jersey or Arizona, busing out to Atlantic City for a random weekend, and of course, splurging on a trip to their favorite, Disneyland.
At the end of the summer of 2015, Tara finally moved to Astoria, NY where the couple currently live and share a home. A year later in 2016 just as the leaves began to turn a crimson color, they returned to where it all began in New Hampshire. Alone as the sun began to set at their favorite stargazing spot named Cathedral Ledge, Patrick got down on one knee and the rest is history. Tara blacked out, but of course shouted "YES!"

It has been a sugary sweet two year engagement that has flown by, even taking them on teaching adventure to China and back! Come fall 2018, Patrick and Tara could not be more thrilled to tie the knot and celebrate their love with the people they love on the East Coast.
Here's to an old love ready to receive a new beginning!

"I didn't fall in love with you. I walked into love with you, with my eyes wide open, choosing to take every step along the way. I do believe in fate and destiny, but I also believe we are only fated to do the things that we'd choose anyway. And I'd choose you; in a hundred lifetimes, in a hundred worlds, in any version of reality, I'd find you and I'd choose you."
THE CHAOS OF STARS


The Wedding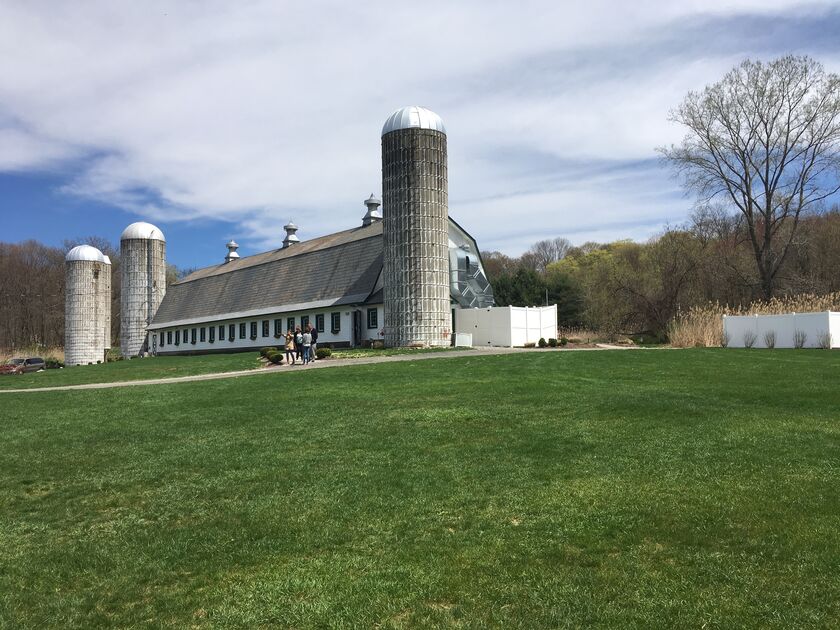 Monday, September 24, 2018
4:30 PM
Ceremony and Reception
Perona Farms
350 Andover Sparta Rd, Andover, NJ 07821, USA
Originally built in the 1930s, The Barn at Perona Farms is located in the picturesque countryside of Northern New Jersey. Refreshing and rustic, we could not ask for a better home for our wedding that captures the charming essence of where we met.
Please join us outside as we say "I do", then follow us back inside for a night of dinner and dancing that will blow the roof off this barn!
*A round trip shuttle will be provided to and from The Courtyard Marriott of Mt. Arlington. The shuttle will depart for Perona Farms at 3:45pm.
Wedding Party
Brett Figel - Man of Honor
Tara's childhood best friend whom met when doing an abridged version of CATS in full face at a drama camp.
Nicole Roberts - Best Woman
Patrick's baby sister and best friend.