We've got J&J to thank...
On a fateful day in April 2011, Paul and Pauline met in New Brunswick, NJ while in final round interviews for Johnson & Johnson's (yes, the company known for Band-Aids and baby shampoo) IT Leadership Development Program. 8 students were competing for two spots. Guess who got hired?
Even after work began a few months later, Paul and Pauline did not talk again until about 5 months later.
A year after first meeting each other, both moved to Bridgewater, NJ for their next rotational assignments that brought them to the same office building. They began dating despite the fact that Paul's desk was conveniently located roughly 10 feet away from Dr. Tony Ma's (surprise! AKA Pauline's dad) office. Luckily Paul was always on his best behavior... that was his desk for two years.
Working in the same building allowed Paul & Pauline to do sweet little things for each other. Whether it was leaving surprise breakfasts on each other's desks or sneaking in late on nights before special occasions to bring in balloons and flowers, they fully took advantage of this serendipitous situation.
Eventually, they decided it was time for a change and moved to New York City (and moved in together!). Pauline taught Paul that not everything is directionally "in the Lower East Side" and that there is no way to hide the excitement of spotting a French bulldog strutting around the city. Paul also made sure Pauline got the authentic experience of his hometown, Philadelphia, where she learned what a real cheesesteak is and that "tomato pie" is not the same thing as pizza (although it is wonderfully delicious).
The Proposal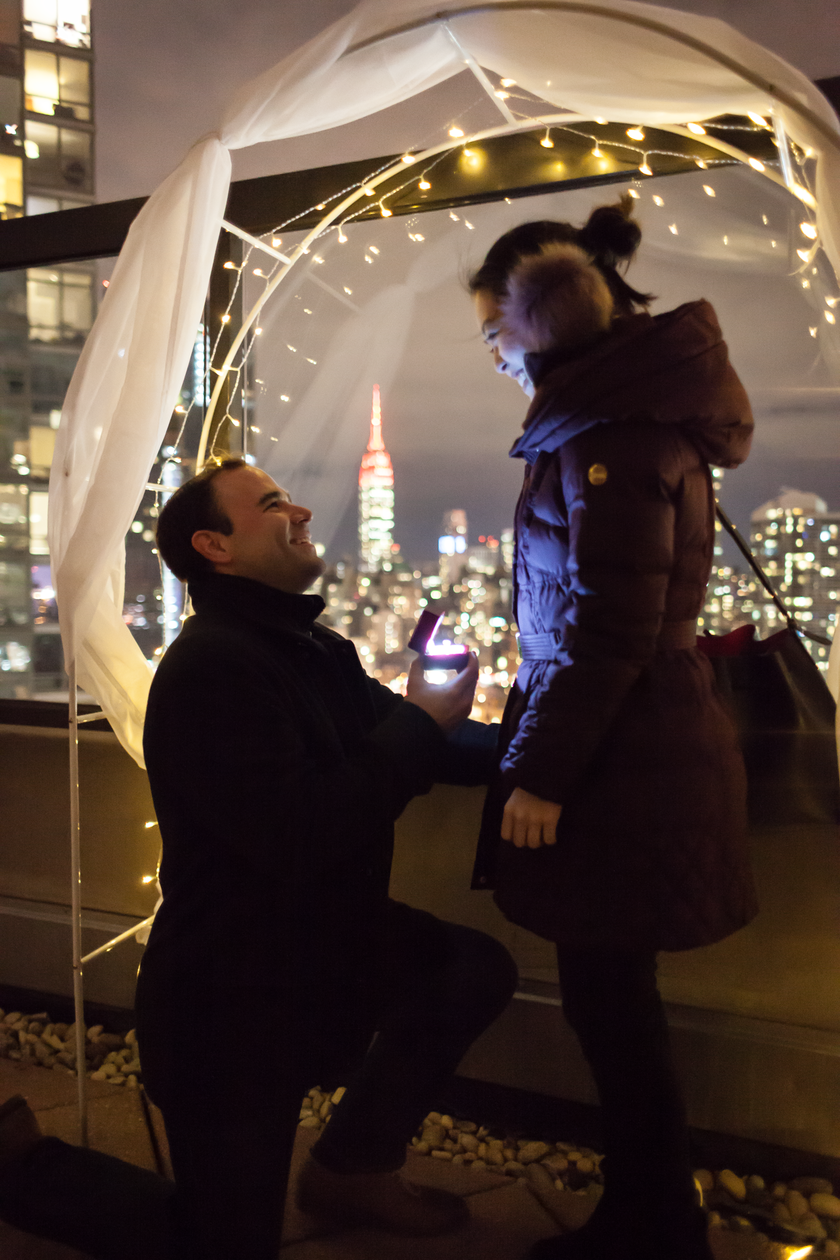 Paul proposed to Pauline on Friday, January 27, 2017 on the rooftop of their apartment building in New York City. Pauline had just gotten home from a high intensity 305 Fitness class. Still dressed in her workout clothes and admittedly still really sweaty (and kind of grumpy...), she found Paul's enthusiasm in going up to the roof (where their friend Pat was supposedly "taking pictures of the skyline") in 30 degree temperatures a bit strange. Somehow he convinced her to put her coat back on.
Paul led Pauline to a trellis with lights that he assembled himself, where he got down on one knee to reveal a box that had a surprisingly impressive light built into it and obviously more impressive ring inside. In the background, the Empire State Building glowed red in honor of Chinese New Year as Pauline said yes.
(Don't ask either of them to repeat any of Paul's prepared speech back to you because they'll admit they both "blacked out.")
The Wedding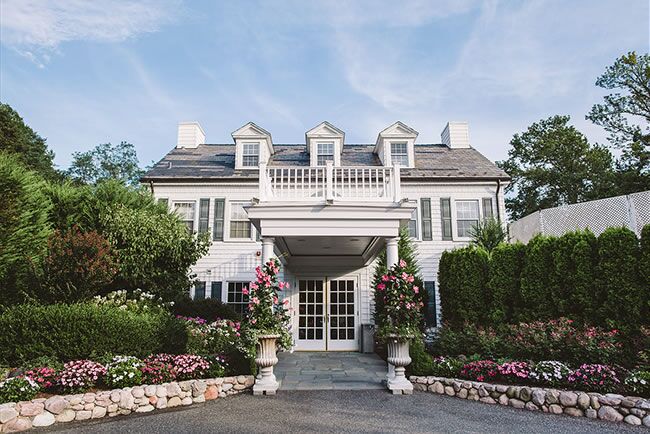 Sunday, May 27, 2018
5:00 PM
Attire: Black Tie Optional
Ceremony and Reception
English Manor
1 English Ln, Ocean Township, NJ 07712, USA
The on-site ceremony will begin at 5:00 pm, followed by outdoor cocktail hour from 5:30-6:30 pm. Weather permitting, both will be held outside.