Our Story
Her Side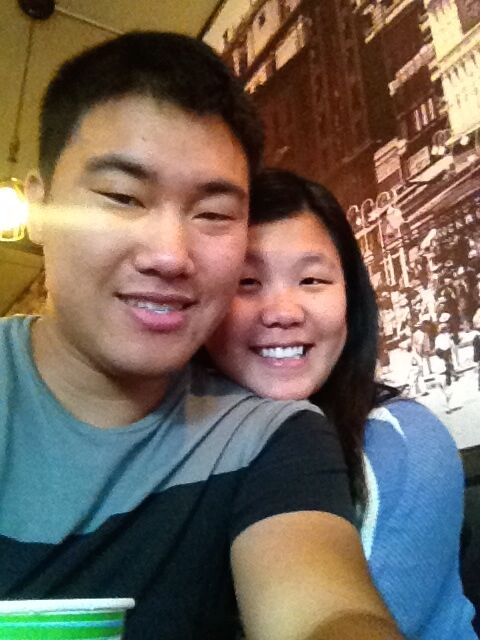 The first time I noticed Raymond was during a Lord's day table meeting at the church meeting hall in Huntington Beach when he stood up with other young people to share his enjoyment. I did not think much about him after that since I was just starting college in a different country, away from my family and away from home. We started interacting more and more after we took a class together with other students from the Christian Club and before we knew it, we were taking a bunch of classes the semester after. The more we got to spend time with one another, the more we starting liking each other.
It was after the Christian Student's spring break trip that we realized we really liked each other. Raymond confessed his eternal love to me through Facebook (Just kidding but not about the Facebook part though) and the rest is history. We transferred to Cal State Fullerton together and graduated together as well. Although there have been some highs and lows since we started, we are SO very thankful to the Lord for His sovereign arrangement and for placing us in each other's lives!
His Side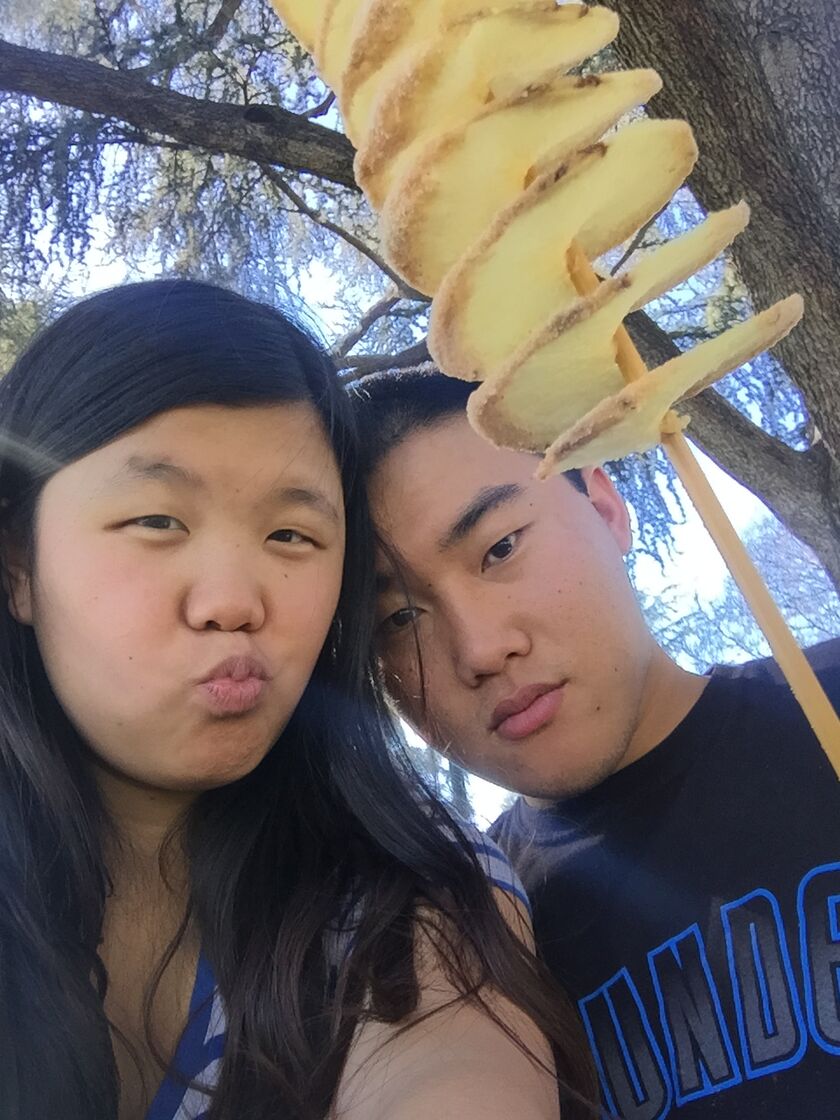 So I met Shirley at a Christian Club at Orange Coast College. Our first year at the club we really did not talk much to each other. So then, during my second year at OCC I declared business as my major and I had to take an accounting class. I was super scared so I started asking around if anyone wanted to take an accounting class with me, so Shirley also being a business major agreed to take the class with me. Starting from there, my feelings for her started to grow. During our accounting class breaks, it was really awkward at first, but slowly we got to talk and even went out to get snacks together. Later on, we took more and more classes together and got to know each other really well. I realized that I really liked her because whenever we would text, I never wanted it to end and I was also looking forward to the classes we were in because I could see and talk to her.
Before we actually were in a relationship, both of us agreed that we were not going to be in a relationship unless it was serious and long term. So that's how we ended up together. We both transferred to Cal State Fullerton and our relationship only grew there.
I am really thankful to the Lord for placing her in my life and am I looking forward to learn how to practice pursuing Him with my life long companion.
The Wedding
Saturday, January 7, 2017
10:00 AM
Ceremony and Reception
Church In Huntington Beach
19231 Beach Blvd, Huntington Beach, CA 92648, USA