Our Story
• • • • •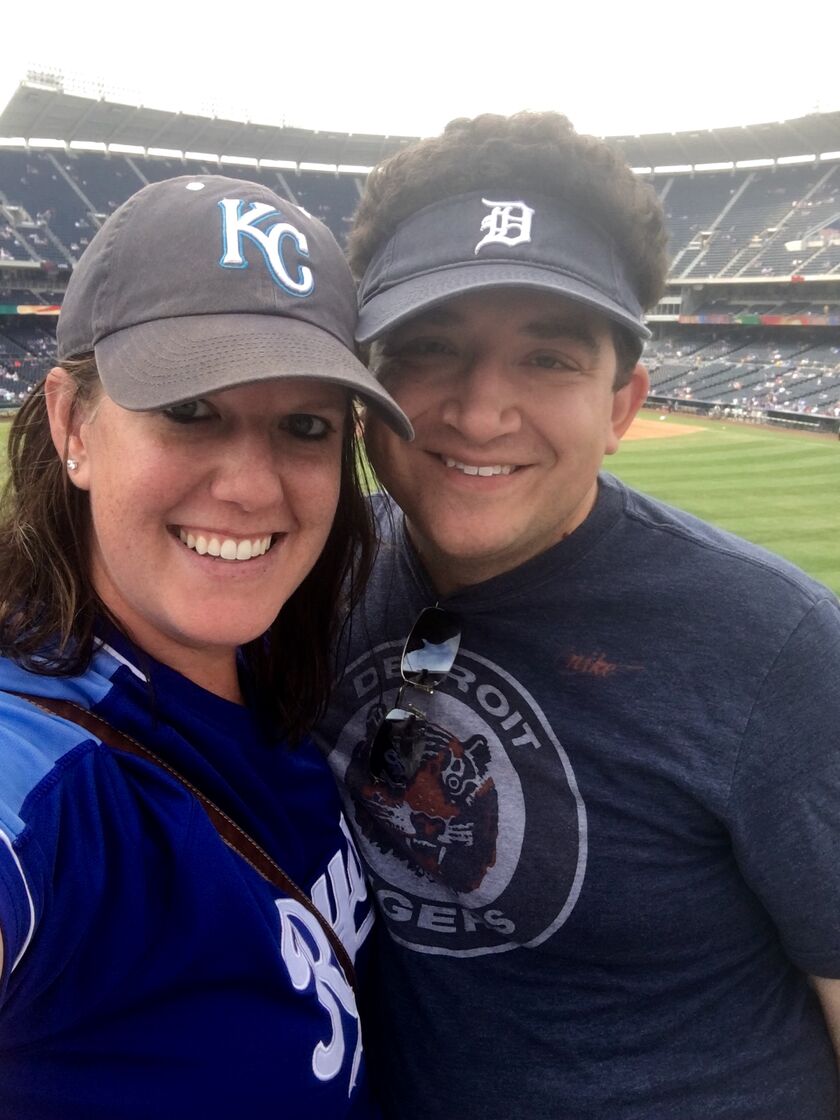 She was just a small town girl, living in a lonely world.
He was just a city boy, born and raised near South Detroit.
We met one day in early July for BBQ, after texting for nearly 2 days straight, having first connected online (She winked first ;)). From there, we were nearly inseparable. We spent our first days together getting to know each other, running, sharing ice cream, and watching baseball. It was a romance built quickly on communication and trust.
From there, we both knew right away that this relationship was unlike others we had been in. We both realized that we already knew what we wanted and that we had found it with each other. We introduced each other to our families: Chris went along to Renee's Thanksgiving in Hays, and Renee flew to Detroit to meet Chris' family after Christmas.
6 months after that first meal together, Chris got down on one knee and proposed, a Springsteen song playing in the background, of course. Renee nodded, quite unable to speak. We cannot wait to see what the rest of our lives have in store, but we are so excited to walk (or run) side by side to find out.
The rest, as they say, is history.