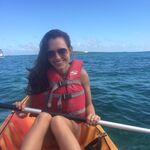 Colleen Sercombe - Maid of Honor
Colleen is my sister and best friend. She is my confidant for everything and my sounding board. She is always there to pray with me, give me solid advise, and love me through any situation. I'm so grateful for Colleen and her support. Colleen is also currently engaged to her fiancé Chris. She will be tying the knot next year (May, 2021). Colleen just graduated as a nurse is and currently working at Mayo Hospital.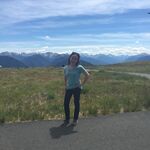 Julia Knappell - Bridesmaid
I have known Julia for 10 years. We first met working in children's ministry at River City Church. We quickly formed a close bond. Julia has been with me though everything - both good and bad. She has always been a source of wisdom and encouragement. Julia is currently living in Austin, Texas working in engineering. She is loving the Texas life. Julia loves ballroom dancing and regularly competes in local competitions.