Our Story
Boy Meets Girl
Sean and Brooke first met through mutual friends in 2006. They were traveling (separately) to Orlando for Halloween Horror Nights. They were both told they would be meeting up with some other friends at the park.
Later that night, Brooke and Sean met in the theme park. They didn't talk very much at the park, but continued to hang out that weekend.
Once the trip was over, Brooke and Sean returned to school the following week. As the school day started, they realized they shared the same classroom for their lockers. From that day on, they walked to class together.
They were friends for about a year before they knew they wanted to try for something more. On August 9th, 2007, they went to Fort Lauderdale beach where Sean asked Brooke to be his girlfriend.
Over the Years
It has been 7 fun-filled years together for the couple. In August of 2008, Brooke went off to college at Florida Southern in Lakeland, Florida. After a year of long distance, Sean visited her at Florida Southern often, and fell in love with the campus and the town. After Sean's high school graduation, Brooke went back to FSC for her sophomore year, but this time Sean went too!
The couple spent most of their college career together. They both got involved with school organizations and greek life, as well as part time jobs. Throughout all the busyness, they never failed to find time for fun dates. Some of their favorite dates included: concerts, sporting events, beach and lake trips, Disney trips and Greek functions.
Brooke graduated from Florida Southern in 2012 and moved back to Fort Lauderdale to work as a preschool teacher (the elementary school Sean attended). Sean graduated in 2013 and moved back to Fort Lauderdale to begin pursuing his Masters in Business and Entrepreneurship.
Girl Says "Yes"!
Her perspective: "We went to the pass at Boca Grande near the lighthouse to take some pictures. After finding a nice and breezy spot, Sean had set up some towels for us to sit and relax. Then, Sean gave me a scrapbook filled with notes from high school, tickets from different events, and pictures from all of our adventures together. I loved it! After looking over the book, he pointed to a nautilus shell behind me. Inside the shell was a letter Sean had written for me. As I read the letter, tears had filled my eyes and I could see he was getting anxious. Finally finished, I looked up and before I knew it Sean was down on one knee! He opened the box and asked me to marry him. I was completely overwhelmed with joy!"
His perspective: "After a hectic, stressful week, and completely wrecking Brooke's plans, we finally got her to go away for the weekend. It was time! We were sitting on the sand outside of the lighthouse in Boca Grande, Florida. I gave her the scrapbook and placed the nautilus shell in the sand behind her. After the scrapbook, she found the shell with the letter inside. As soon as she was done reading the letter I got down on one knee and said 'Brooke Lindsey Kennedy, you make me the happiest person in the world, and I would love to marry you, will you marry me?' It was the greatest feeling I have every experienced. Excited, calm, butterflies, and nearly speechless all at once! She said 'YES!'"
Our Wedding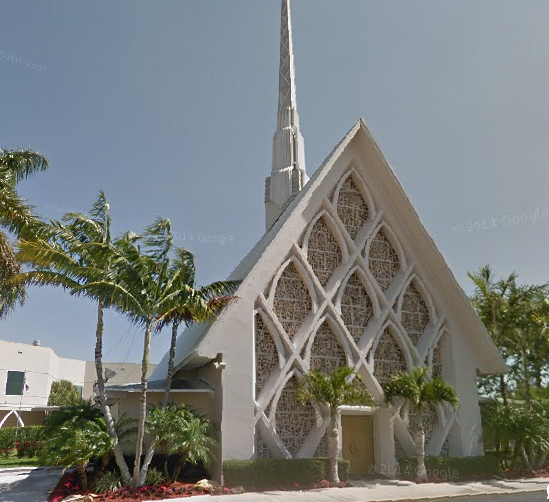 Friday, July 3, 2015
4:30 PM
Ceremony
Christ Church
4845 Northeast 25th Avenue, Fort Lauderdale, FL 33308, United States
Reception
Hilton Fort Lauderdale Beach Resort
505 North Fort Lauderdale Beach Boulevard, Fort Lauderdale, FL 33304, United States
Directions to the Church
From I-95: Take the Commercial Blvd exit and head EAST. Make a right onto NE 24th Terrace and the church will be at the end of the street on your left.
From US1/Federal Hwy: Turn EAST onto Commercial Blvd. Make a right onto NE 24th Terrace and the church will be at the end of the street on your left.
From A1A: Head south on A1A and make a right onto Commercial Blvd. Make a right onto NE 24th Terrace and the church will be at the end of the street on your left.