Our Story
Uniting a House Divided
As many of you might already know, Stephanie is a graduate from Michigan State University. Steven went to college about an hour away at the University of Michigan...
He is now known to root for the Spartans (when it doesn't hurt the Wolverines) while listening contently to his lovely bride inadvertently humming Hail to the Victors!
The Wedding
Saturday, April 28, 2018
5:30 PM
Ceremony and Reception
Camp Blodgett
10451 Lakeshore Dr, West Olive, MI 49460, USA
Please note the venue change... (read our venue change letter for more information)
Transportation will be provided to/from the City Flats Hotel (61 E 7th St) before the ceremony and following the reception.

Other Events
Welcome Party at "The Land"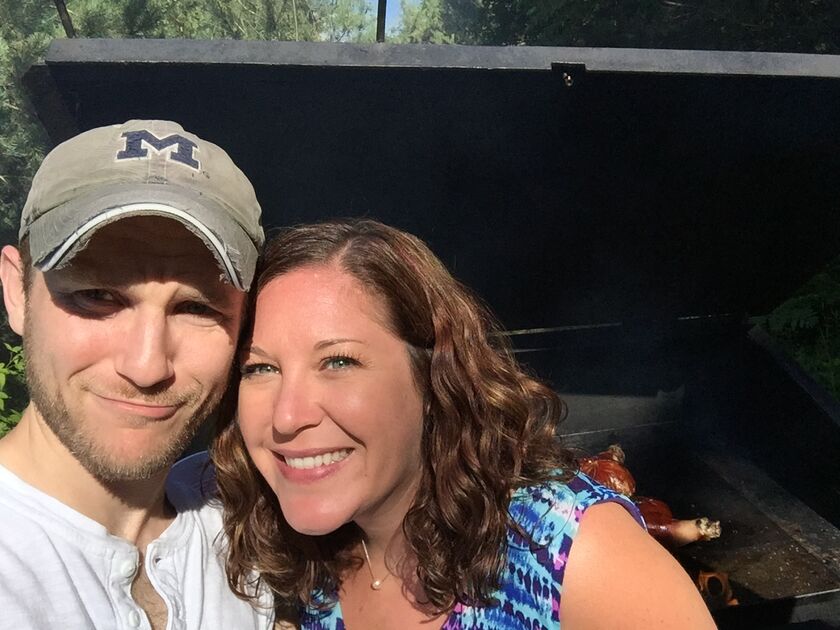 Friday, April 27, 2018
8:00 PM
The Land
Holland, MI
Join us on Friday evening from 8-11:00pm for welcome drinks and snacks at everyone's favorite 14-acre parcel of land in Holland, Michigan. We will have drinks, pizza and s'mores to help everyone get ready for a fun wedding weekend. This event will be held outside, so please dress accordingly!
Dress: "Bonfire Casual"
Please park nearby at the Macatawa Legends Club (4600 Macatawa Legends Blvd), and transportation will be provided to the party continuously throughout the evening.
Sunday Brunch
Sunday, April 29, 2018
9:00 AM
CityFlatsHotel
61 E 7th St, Holland, MI 49423, USA
Whether you're heading out of town or you're one of Holland's finest, come grab some eggs and other brunch favorites! Brunch will be held on the top floor of the City Flats Hotel from 9-12. Please come at your convenience.