Our Story
How We Met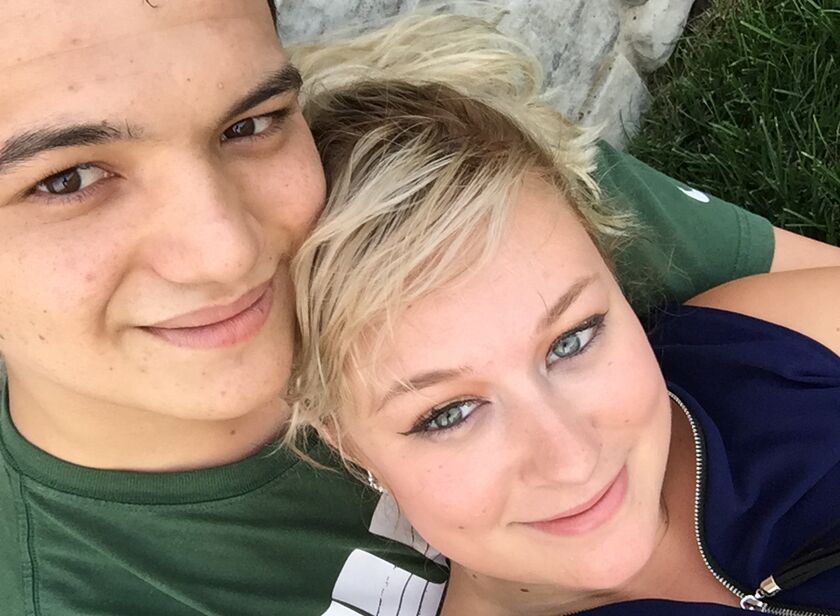 June 6th, 2018 Sydney went grocery shopping with her mom and little sister. Typical impaitent Sydney was over the shopping trip so her mother went to cash out but what Sydney didn't know is that her mother was playing wingwoman and purposly took Sydney through this specific line at Price Chopper. There he stood, the now Groom To Be, Jake working the cash register and the rest was history!
The Wedding
Saturday, June 13, 2020
4:00 PM - 10:00 PM
Attire: Formal Wedding Party
Wedding Party
Robin - Step-Mother of The Bride
Just as much as a Mother to The Bride as her biological mother
Hannah - Maid Of Honor
Best friends for over a decade. Been through thick and thin together!
Kaylyn - Mini-Bride
Younger sister of the Bride! Will be the most beautiful Mini-Bride who ever walked the earth. And the cutest!
Savanah - Bridesmaid
Always been more like sisters than cousins! Bridal party wouldn't be complete without Savanah!
Brandy - Mother Of The Bride
Bride has her mother to thank for meeting the Groom!
Kassidy - Bridesmaid
Close cousin and best friend to the Bride!
Nikayla - Bridesmaid
Older sister to the Bride. She couldn't tie the knot without her!
Daphne - Junior Bridesmaid
Jake's sweet and sassy little sister
David - Father Of The Bride
Could never be thankful enough to the world's #1 Dad
Lexi - Flower Girl
The Bride's little neice! The sweetest little Flower Girl any Bride can ever want!
Monica - Mother Of The Groom