Our Story
Tiff & Jer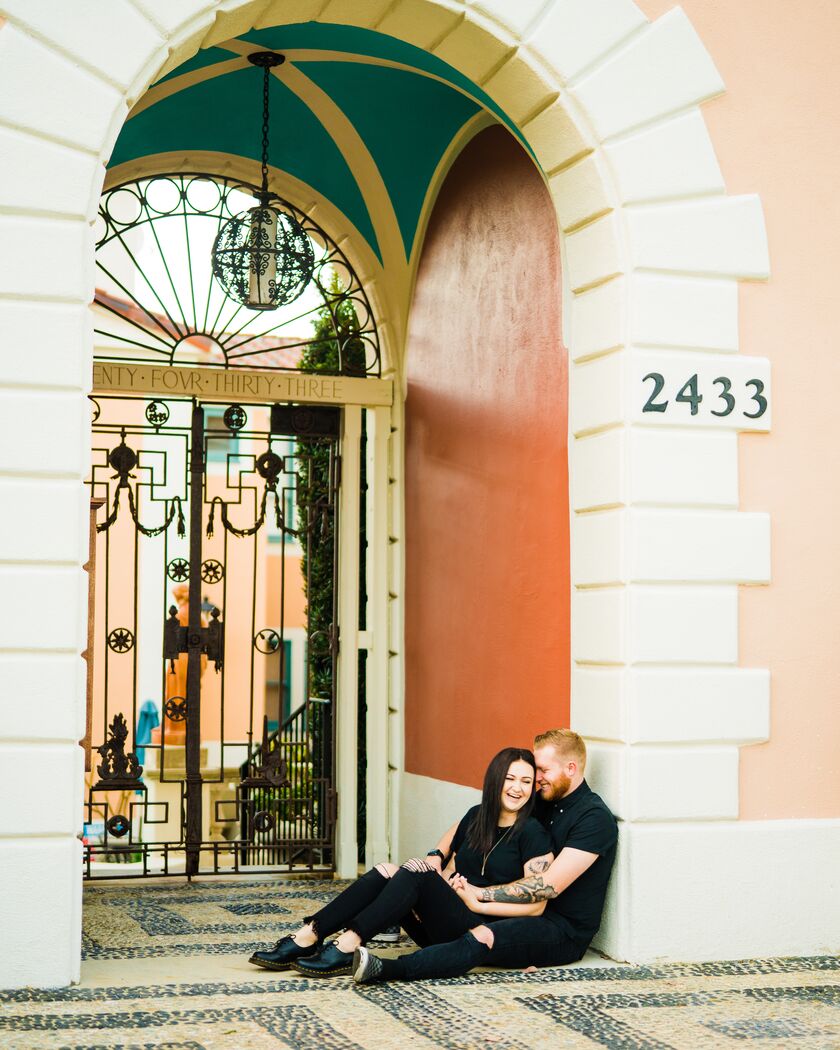 Jeremy first saw Tiffany almost 4 years before they met, back in 2010. Tiffany, 14 years old at the time, was leading worship for the first time at church, and Jeremy (13) was texting on his phone in the back row. He tells people that when he heard Tiffany sing, "[she] made a 13 year old punk that didn't want to be there stand up and pay attention." For Jeremy, it was love at first sight. Tiffany however didn't know Jeremy existed for another 4 years. (It was a large youth group!) During that time Jeremy admired Tiffany from afar, thinking she was out of his league, never with enough courage to talk to her.
Fast forward 4 years later, and Tiffany was leading an all-day conference at her church, in May of 2014. She had decided that would be her last worship service at that church, and told nobody but her family. But of course, Jeremy and his impeccable timing, caught her at the last second: as she was walking out the door for the last time. Nervous and red in the face, Jeremy chased her down and finally met the girl that would be his future wife.
They began conversing daily. They have never missed a day of talking since. Tiffany began to see Jeremy's incredible, goofy, God-devoted, faithful, and pure heart through their conversing, and started to fall hard. Three months later, Jeremy asked Tiffany to be his girlfriend. It wasn't long after that that they both knew they had found their forever.
After 4 years of dating, Jeremy pulled off the ultimate surprise after a week up at Hume Lake with their youth group. On the last day, July 6th, 2018, in front of all their students, co-leaders, closest friends, and somehow even Tiffany's parents, Jeremy got down on one knee and asked Tiffany to marry him. It was the most celebratory moment of their lives, and here we are! With just months out from them starting their lives together forever, we could not be more excited for you all to share this moment with us on June 1st, 2019.
The Wedding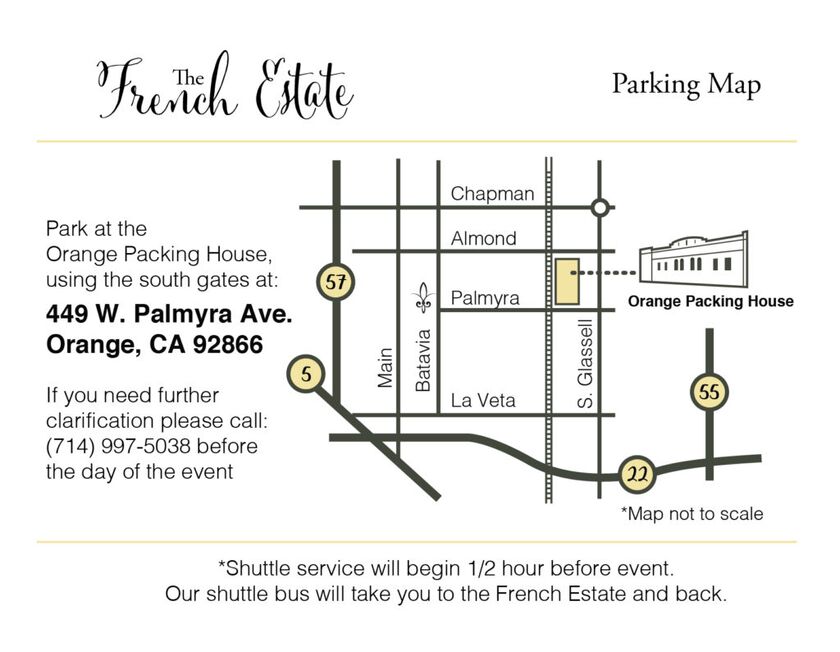 Saturday, June 1, 2019
3:00 PM
Ceremony and Reception
The French Estate
248 South Batavia Street, Orange, CA
Parking for French Estate Weddings will be at the Orange Packing House on 449 W. Palmyra Ave, Orange, CA 92866. Please arrive early to be shuttled over in a vintage trolley to the venue! Shuttle service begins 1/2 hour prior to ceremony.
Wedding Party
Brittany Sinko - Maid of Honor
Christian Fermin - Best Man
Shayla Jordan - Bridesmaid
Christian Gladfelter - Groomsman
Ryan McElrath - Officiant