Our Story
From Tolu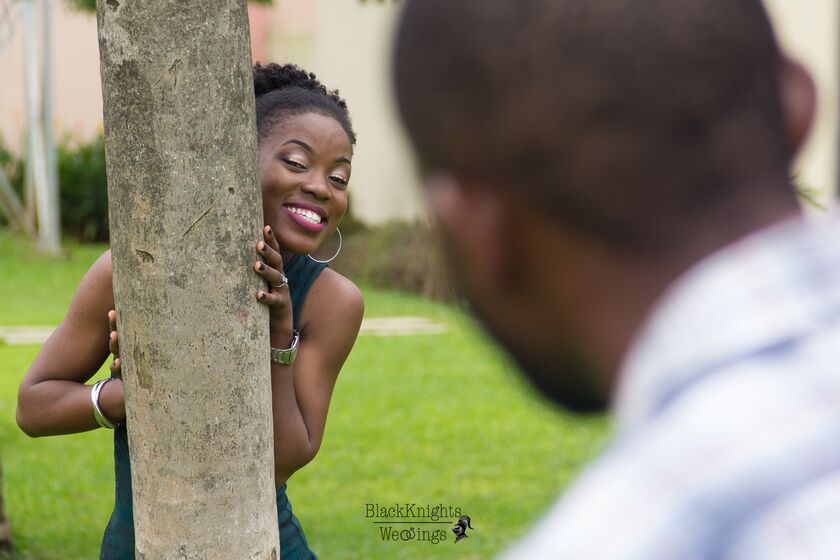 I had seen him around; it was hard not to. But he was never one of the many people I would imaginarily pair myself with every once in a while; He was a respectable person but that was all. First because I grew up conditioned to not even crush on guys from other tribes apart from my own.. Secondly, Mike was sincerely not my type of guy (obviously cos I misjudged him) and I really didn't expect to be his type either. It turns out that he is everything I need now but didn't want back then.
*How we met*
I had seen him around, and we exchanged pleasantries often, but that was all. December 2011, I was attending Shiloh for the first time. In a bid not to be unwanted company to our already paired friends, we were left with each other. I asked that he be my companion for Shiloh and he was happy to. His job was to call me when it's time, we'll walk to the tabernacle together and sit together sometimes or with our separate friends at other times. I was comfortable with him especially because he was not a 'prospect' and all I wanted that Shiloh was seriousness lol.
In less than a week, Shiloh was over but he wouldn't stop calling. He'll ask if I had eaten, and other random questions, he'll also make me laugh which was fine. Very fine. Until I noticed the calls were coming everyday and honestly, he was good company but I found myself praying 'Lord, please let him not like me. I respect him a lot and don't want to be the one to break his heart.' I was so sure I'll say no and it's just hilarious now to think how sure I was. Now, I love everything from the way his eyes smile from his cheeks to the way he calls my name when he's excited.
*The relationship*
You wouldn't believe this dude actually said he would like me to be his partner in life and ministry. In my mind, I was just like 'can you chiiill'. Anyway, all I felt for him was respect. I liked him, but that was all. I also knew enough about Mike to know that he wouldn't have asked me out if he wasn't sure..
It was particularly difficult because I felt no butterflies in my tummy or special feelings towards him. But I was willing to pray about it. So, I told the Lord "You can't be trying to confuse us; If you want Mike for me, you have to at least, warm my heart towards him, you know in that kind of way. Between March 30 when Mike asked and April 28 when I agreed to be in an exclusive relationship with him, my heart softened and enlarged to accommodate him in ways that I cannot explain. I don't have any dramatic experience as to how I knew Michael is my husband, but I had this familiar and overwhelming peace that guided me and I still have it. It's been quite a journey and all I can say is his love grew on me, now I worry that I love him too much hehe.
*The proposal*
I had planned to have lunch with my friend Ajoke, and then spend some time with Mikey after that. There were some delays and Ajoks was waiting for almost 3 hours. Little did I know a whole village was waiting too (God bless those people). Next thing I knew, I was sitting in a ring of familiar faces, Saxophone playing (I love sax) and the man I love was saying something.. Haha. I was too shocked, we had spent the whole holiday season together and we were aware of each other's whereabouts per time yet I didn't get a hint. Considering that I love PDA (Public display of Affection) and Mike is much more conservative, that proposal was the most thoughtful thing ever and I was truly happy.
..I'm excited and blessed to be saying 'I do' to the man who I've come to realize is God's way of taking care of me. I look forward to knowing you more and fulfilling God's purpose for our family with you.
From Michael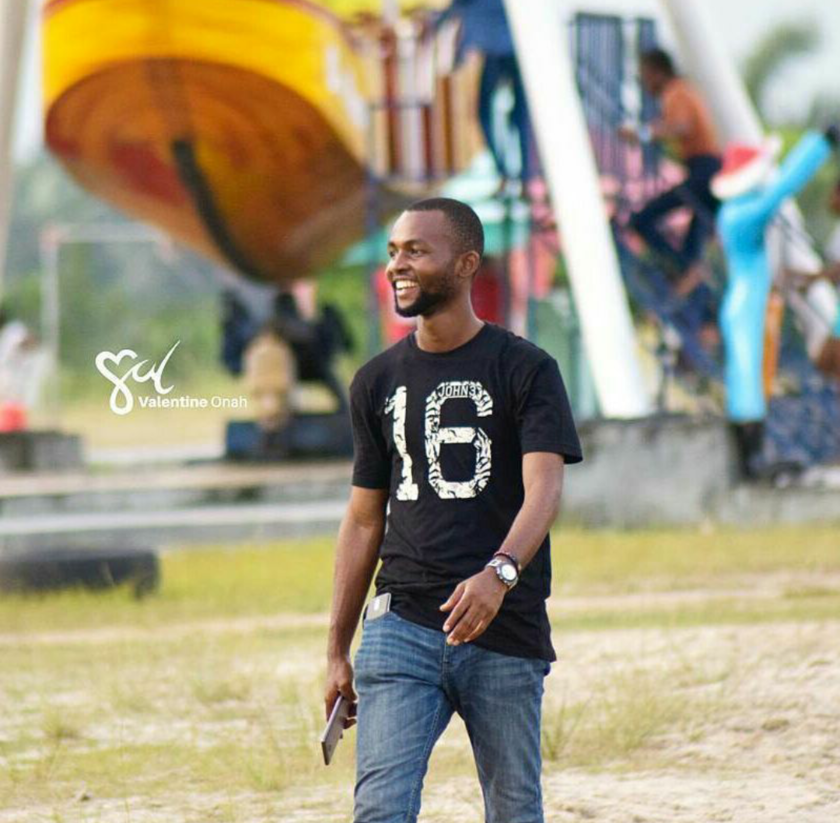 How We Met
Here I am thinking about how my life has evolved over the past years. Going down memory lane to what led to my present state, I can say it started some years back when I got attracted to Tolu.
Let me narrate my story…
One day in December, five years ago, I took an unusual notice of this babe, she wore a simple dress, yet elegant. I had known her for a while, so it wasn't out of place to say hello and have a brief conversation (which was occasional though). But after this particular day, I started getting fond of her, and always looked forward to seeing her. At this point I began suspecting me. She was always receptive and her seeming eagerness to receive me anytime I saw her was great encouragement. You can call that a green light if you want, but it wasn't automatic.
I was attracted by her beauty, simplicity, eloquence, confidence, carriage and command. With more interaction, I discovered she had a good heart, a caring attitude and she always displayed pure love for people. After praying and receiving a go-ahead from God, I made up my mind to embark on a life-journey with her. I declared my intention of starting off a relationship with her 4 months after this particular day, and also mentioned that I wanted our relationship to lead to marriage. It took her one month to say yes though.
Her YES was quite dramatic. When we saw a month after declaring my intentions, we got talking and she asked us to pray. While praying she said things like 'God grant me the grace to love and support this man', 'help me to be a great partner' and at this point I opened my eyes to stare at her, but hers were still closed though. When she was done praying, she stood up and said YES, and I hugged her with sooo muchhhh joy.
THE PROPOSAL
So three years and nine months down the line, I chose to up my game. One Sunday, we planned to meet at ICM after service, I had discussed with a couple of friends and church members, she came as planned and got carried away by the guys she hadn't seen in a while that she wasn't aware that the seat I offered her was right at the centre of the reception of Silver Bird Cinemas. Before she could suspect, our friends stepped away and there I was saying some sweet stuff, she was toooo surprised that she started blurting no way...
Haba!!! For a moment I thought no way meant an outright NO. Anyways her no way won't let me continue my sweet words, so I got down on one knee and asked her to marry me, without hesitation, her no way changed to a biggg screammm of YESSSSS !!! She jumped off that chair and landed right in my arms to a big hugggg, music playing, cameras rolling and congratulations being chanted all around us. And that was it...
My Babe
I have waited patiently to spend the rest of my life with you my princess, you've brought colour to me. Together we will scale hurdles and conquer the world. I love you Tolulope.
The Wedding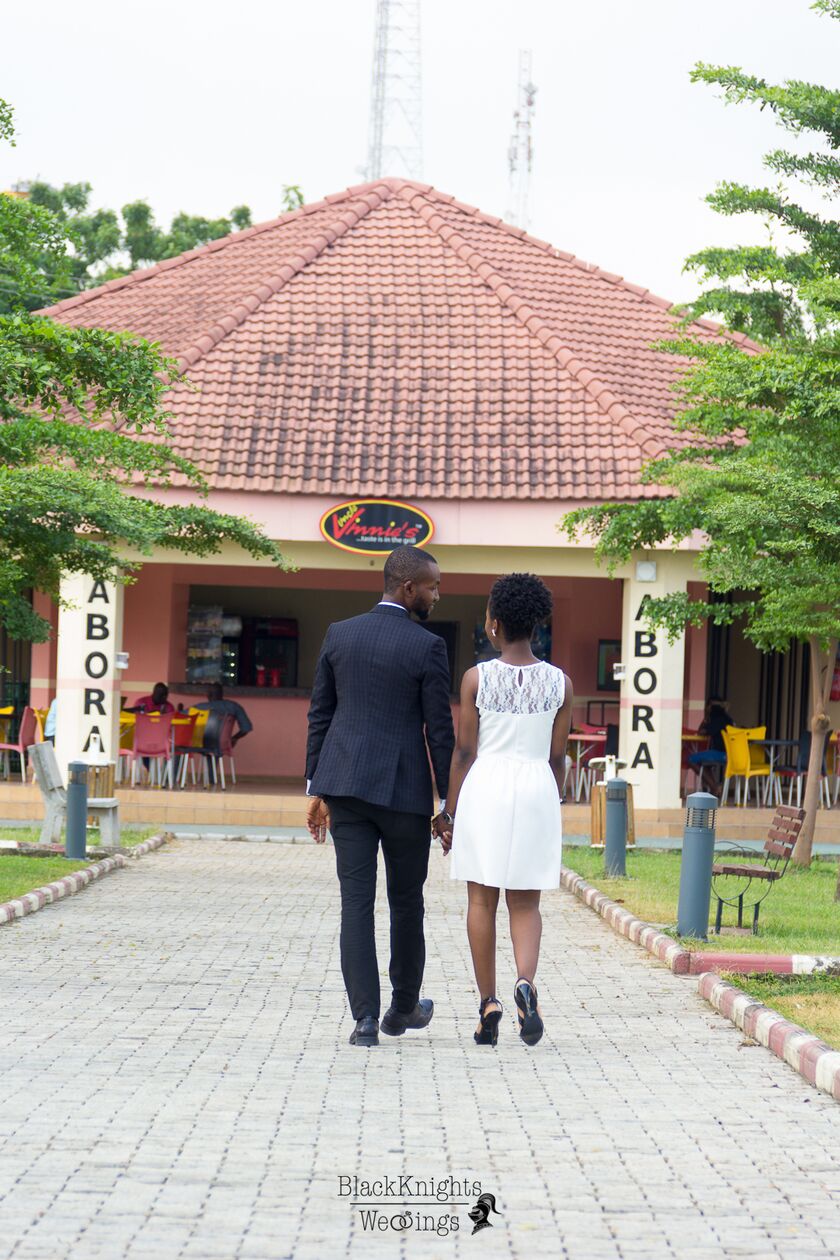 Saturday, December 24, 2016
10:00 AM
Ceremony and Reception
Lagos, Nigeria
Colours of the Day: Champagne & Fuschia
Other Events
Traditional Wedding
Friday, December 23, 2016
Lagos, Nigeria
Wedding Party
Chioma Agu - Maid of Honor
"I have known Tolulope since before I was born. She is my oldest and "bestest" friend in the world. More than that, we are sisters and kindred spirits.
Tolulope, I am incredibly proud of the woman you are and the woman you are becoming. I am also very happy that you have Michael by your side as you become this woman. You deserve the best, and it gladdens my heart that God has given you a man who loves Him and loves you with a reflection of the love God has for you.
Michael, you have become a brother to me and an inspiration. I also have to tell you that you have the best woman that there is. Thank you for loving my sister the way she deserves and for supporting her always.
I pray that God blesses your union and makes your marriage a true model of what God created marriage to be. I pray that the both of you grow together in all aspects, and continue to be used by God to influence this generation and the next. I love you both dearly."
Ajoke Emekene - Bridesmaid
"I had known TK and PM in school but I had no relationship with either of them. Fast forward to after school and by some miracle of a mutual friend I developed a relationship with both of them. Truth is, when you meet TK, its hard to not love her. She's godly and firm and her love for God basically drew me in. PM on the other hand is that Pastor everyone loves, I have personally been blessed by his service to the Body of Christ.
Engagement day tales: TK and I had planned to meet up that day but little did she know that the whole of CCI was waiting to watch her wear her ring. It was a really exciting moment and it all happened so quickly and before long we were all smiles and taking pictures.
TK is a strong woman, stronger than you are led to assume by her small frame and I have much respect for her. I have been really blessed to have someone so sincere to call a friend. Tolu, I have no worries about Mike, your relationship is fine wine and I have no doubt it would get better with age. You know we discussed this, it's in the little things and PM continually proves himself. I'm happy you guys get to tie the knot!!! God bless your home TK, I love you and I love you PM. May the Lord indeed continually be the center of it all and may you both in all things defer to His Word. The best of all, may your marriage mirror the relationship of Christ and his bride. Amen."
Bukola Alatise - Bridesmaid
"Tolulope and Michael. Two wonderful hearts that beat as one. You two have been God sent. I bless God for letting our paths cross.
To me you two have been:
Serving Leaders
Awesome Mentors
Selfless Sweethearts &
Great Friends.
Wishing you a wonderful & peaceful home.
May God continually be the centre focus and the third thread between you.
Bukky loves you."
Eyimofe Adeniyi - Bridesmaid
"How I met Tolulope Hope!!!
Tolu was my senior by one year in secondary school but trust me she was fascinating and admirable in J.S.S 2. Her house wears were so fancy, her hair was so long, she was so brilliant, always bagging the English Language prizes, then she always traveled with the school for summer holidays and she was a prefect at J.S.S 2. Tell me what's not fancy about that.
Fast forward to when Tolu passed down to me those fancy house wears, then she took interest in me and liked me. Strangely I began to follow in her steps, almost exact steps. Just a little background on where our friendship started.
Now this J.S.S 2 senior/friend is marrying the man God has created only for her. I couldn't be happier about your union with Mike.
I wish you both a peaceful marriage, filled with butterflies even at the age of 90. May your joy always be full in Jesus name, Amen. I love you both."
Fopefoluwa Bademosi - Bridesmaid
"Tolu, I do not remember for sure how we met in our first year of Uni but I am so thankful we became friends and stayed friends. Fast-forward to when you and Mike started dating, oh how thrilled I was for you then. Even now, I am truly happy and excited that you stayed true to each other and are now getting married!
Mike! You were one of the few people that made an impact in my life during my years in Covenant University, your kind words of encouragement were always appreciated. You are such an awesome person and you deserve an equally awesome life partner. I am very glad you have found your one true love in Tolu.
I believe that world exists only due to love and loving people. And the two of you are one of the most beautiful example of it. The time flies and seasons change, but I pray that your love for each other would stay unchangeable. God bless your union!"
Iyanuoluwa Jubreel - Bridesmaid
"Dear TK,
Your wedding day is almost here and I couldn't be happier for you as you embark on the next stage of your life with the man you love.
I am so excited and honoured to be a part of your big day and watch your happiness with Mike as you start on the path of marriage.
As I sit and reminisce on our journey of friendship, I am reminded of just how important you are to me; how much I love, respect and admire you.
However, this friendship we share will inevitably change after your big day; how could it not? But this does not sadden me, and I am thrilled to be standing next to you for the moment your future begins.
This is not the end of the road, only the beginning and there is so much ahead for you and Mike. I hope that you will continue to take all the opportunities that come along the way, that you will always celebrate the friendship and love you both have, and that together you will draw strength from God to get through life's trials.
I am so proud of you.

Everything you have achieved thus far is well-deserved and a source of constant inspiration for me. You've always been so confident, determined and successful in accomplishing your goals and dreams.
Everyone you love is celebrating with you and the love of your life, as you two embark on your greatest adventure yet.
Congratulations on your special day- Take it slow and enjoy every moment!"
Oyinkansola Ogunjobi - Bridesmaid
"I had known Tolu, T.K. as she is fondly called, since Uni days (as we attended the same University). However, we truly became friends after we became colleagues at work.
T.K. is a caring and thoughtful friend. She values friendships and has a way of making her friends feel valued and special. Most times, when I think of our time together as friends and colleagues, I believe God orchestrated it all for a reason.
I pray her and Mikey the best. My sincere desire is that God's original plan for marriage be fulfilled in their union.
HML TM2016#....."
Ikenna Ukegbu - Best Man
"I will say... it has really been a privilege of knowing the couple from the very outset. One thing I know is that both of you have been through a lot and have come a long way together. By watching both of you closely, I have seen that Love never fails and it is 100% expressive."
Adekunle Osilaja - Groomsman
"Where do I start from? Maybe I should start with thanking God for destining my path to meet these two amazing beings. I can't really figure out who I met first, but I'm sure I was closer to Mike before TK. And as I got to spend life with you both I've come to realize that there's nothing as beautiful as sharing life with people whose hearts burn sincerely for God. What you guys share is an example of a godly relationship and what you are about to share for the rest of your lives would be far better. I'm certain that God's plan for the family will be fulfilled in your lives and your testimony will be a glue to broken homes and also a lifting for every household. I celebrate you my friends."
Enoch Akpesiri - Groomsman
"I have known PM for almost a decade now. He has been a close friend, brother and confidant, a man I have grown to respect and hold in high esteem. PM has a contagious passion for the body of Christ and everyone who knows him can't agree any less. I have learnt a lot from him on various subjects ( e.g spiritual, academics, financial, career and even politics ….PM can discuss politics sha!!!!!). He is passionate about Nigeria and he believes firmly that we must take responsibility for the spread of the gospel. He is also very calm, calculated, disciplined and humble. I remember December 2011 when he was praying about this phase of life as he has always been very intentional about all that he does. I am glad that he can now put those learnt he learnt to work in the journey he is about begin.
Mama TK!!!Hmmmmmmmmmm!!!!!! I dunno where to start from ohhh!!! You're an awesome "June" lady with a beautiful smile and contagious sincere concern for people around her. Her passion for God and excellence is simply amazing. TK's unshamed love for the body of Christ and display of her faith is worth emulating. She can encourage for Africa!!!!!!!!!!
I have been so blessed to know you both…I trust that PM loves TK like Christ loves the church and this union/journey is blessed…. Congrats TK &PM"

Gbenga Oyebanji - Groomsman
"And this I pray that your Love may abound more and more...
I have known Michael for close to a decade and we became closer 6,7 years ago. From classmates, we have become brothers. One would think Michael was the Holy Spirit as he always demonstrated unusual calm, kindness, generosity coupled with so much humour. The days we stayed up to gist back, the times we prayed and other times we cracked our heads to solve problems from Power systems and calculus. hehe.
Michael walked into my room one of those days and I remember clearly how he told Oga Funmibi and me that he was going to ask Tolu to marry him. This was in the University. Sincerely, I was confused. Marry abi just ask her out? Because the norm at that time was to ask a sister out. But this guy said marry. Michael has always been very intentional about his decisions.
I have known Tolu for close to 6 years. But whether she has known me for 6years is another story for another day. I'm excited to know you guys and much more excited to know you two know Christ. Nothing short of Gods best in this journey."
Iyinoluwa Adigun - Groomsman
"Since I can remember, I've been blessed with amazing, crazy and "spiritual" friends and I must say Michael has been a friend with a good blend of all.
Tolu Kumuyi, TK, is such a wonderful lady. Ever-smiling, funny, lively and God fearing are a few of the words I can use to describe you. I'm so glad you have opened your heart to let this great man of God lead you in all ways.
I can still remember how this love story all began back in school and to see that you both taking this huge step to become one, delights me so much.
You guys are one of the great couples, with the right mix of romance and spirituality, that I know. (I tuale for you guys o!) Lol
I pray God blesses this union to His glory...
Cheers to you both..."
Tolu Oresanya - Groomsman
"And so it came to pass!
The first 'Power couple' I know would be getting married... Taking a look at how I met you two brings so much joy to my heart... Most of all... am excited to be a full part of this...
Mike, you have remained this BIG example in many ways to me; I've learnt so much from you, your tireless passion to be convinced before every decision you've made is humbling...
TK, you've remained my BIG sister, watching my back at all times... You haven't held back; you kept on releasing your quota to making my life what it is...
You two are so special to me; you really do mean so much to me!
Life does have its ways of connecting us to those with whom we are to grow and become all we were ordained to become. I'm glad I found you two on time!
My prayers for you today:
...that your union would be an example to the world,
...your union would teach the world what true love really really means and...
that the products of this union would make this world marvel.
I love you two and I'm hastily getting set for the arrival of the first set of quadruplets!"
Uche Okocha - Groomsman
"As a friend, Mike has consistently been a living source of inspiration both on observing his lifestyle from afar and particularly in dinning together as with a brother.
There was a time when we quizzed Mike on if he was the only person on TK's mind… and before landing, the response came through: 'WO! I GO KABASHH ANY OTHER PERSON COMOT FOR HER LIFE', promptly followed-up by assuring burst of laughter, well what can I say… didn't know you could also secure the other room from the Upper room! Jesus is Lord! *Double TWALE on this Great FEAT Sir!!*
So, here's another Power-Couple to watch out for and I'm both glad and proud to be a part of this story, for what used to be a stream that serves a community, at a confluence becomes a river, Nay, a Mighty River whose reach lies on a Supply that never runs out. This is the Lord's doing and it is Marvelous!"