Our Story
How They Got Together
In 2012, Carmen was planning to drive back from a summer-long writing workshop in San Diego to her home in Iowa City. Val had just finished her MFA, and wanted to reward herself with a vacation. She and Carmen had reconnected a few months before, and Val asked Carmen if she could fly out to California and join her on a very roundabout road trip back to the Midwest.
Carmen met Val in L.A. and they drove to the Grand Canyon in time to see it by sunset. They went down to New Mexico and saw the nuclear science museum in Los Alamos, The Georgia O'Keefe Museum in Santa Fe, and Carlsbad Caverns. They took photos with rubber aliens at Roswell tourist traps. They drove up a scarily steep mountain path in Rocky Mountain National Park at 3mph, fairly certain they might die. They stayed at a truck stop in Nebraska before landing back in Iowa City.
Needless to say, there was quite a bit of smooching.
They both tried to keep what was happening between them a romantic fling, since Carmen had a year left in Iowa City and Val was moving from Philly to Boston. But after the trip, they developed a habit of talking to each other every day. Eventually, they decided to admit they had feelings for each other and officially date.
A Boston-Iowa City long-distance relationship is not for the faint of heart, and after a tumultuous year, Carmen and Val decided to move somewhere new, together. They chose Philadelphia—West Philadelphia, to be precise—and now live in an apartment where they write and read and cook and laugh and watch TV shows and sing weird, improvised songs and Carmen begs Val for a dog and Val says "One day, baby, one day" and it's all very disgustingly sweet and lovely.
The Proposal
Val proposed to Carmen in the Philadelphia Museum of Art.
Val bought the ring almost a year ahead of time, because she already knew. But then she decided to give their relationship more time, so she kept the ring in her office cubicle's filing cabinet.
Val planned to propose by a fountain that was beautiful and sacred-feeling, but she couldn't remember where it was. They kept asking the museum staff for directions and were sent to two other fountains: one that was more of a water fountain and one that was completely drained. It turned out they were actually in the wrong wing of the museum—the wrong historical era. Eventually, Carmen found it. (The right fountain, it turned out, was from a twelfth-century French abbey!)
When she realized that the post-proposal crying and laughing was not the sound of poorly trained art thieves, the guard in the room was completely blasé about the event.
The Wedding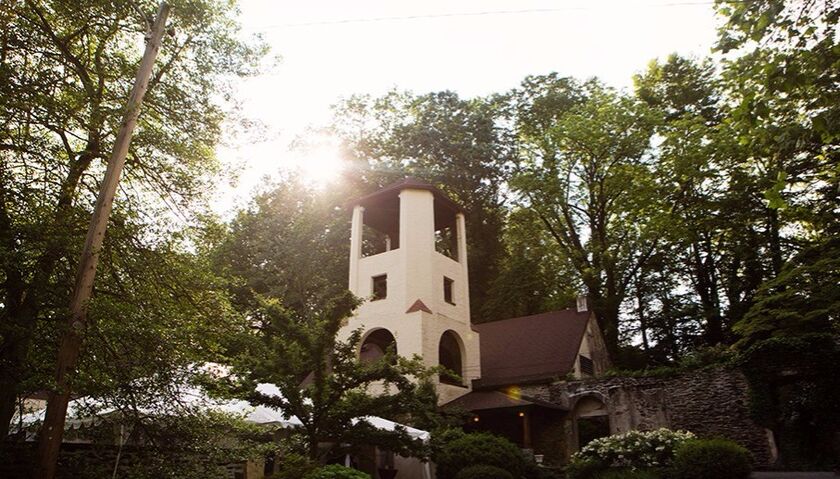 Sunday, June 11, 2017
5:00 PM
Ceremony and Reception
The Old Mill
9 Old Mill Ln, Rose Valley, PA 19063, United States
Reception to follow in the same location.