Our Story
Bubbly bride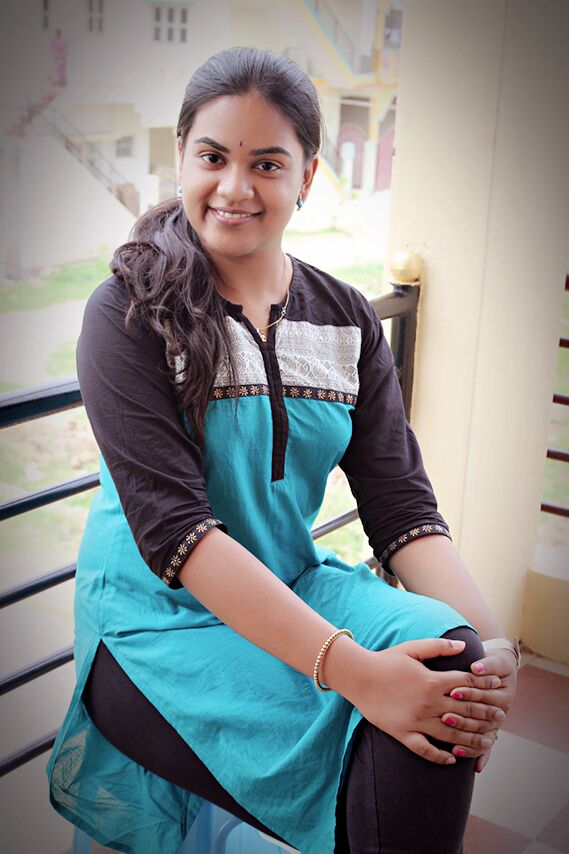 Hey everyone, Before you guys read our story... Let me have a short intro of myself
I m Vidya, the super excited bride.. who always day dreams about her fairy tale and over expressive. Simple talktive girl who loves to create memories all over the world.
Very fond of photography who can be so crazy enough to go to the window, look up, and smile for a satellite picture...
Handsome groom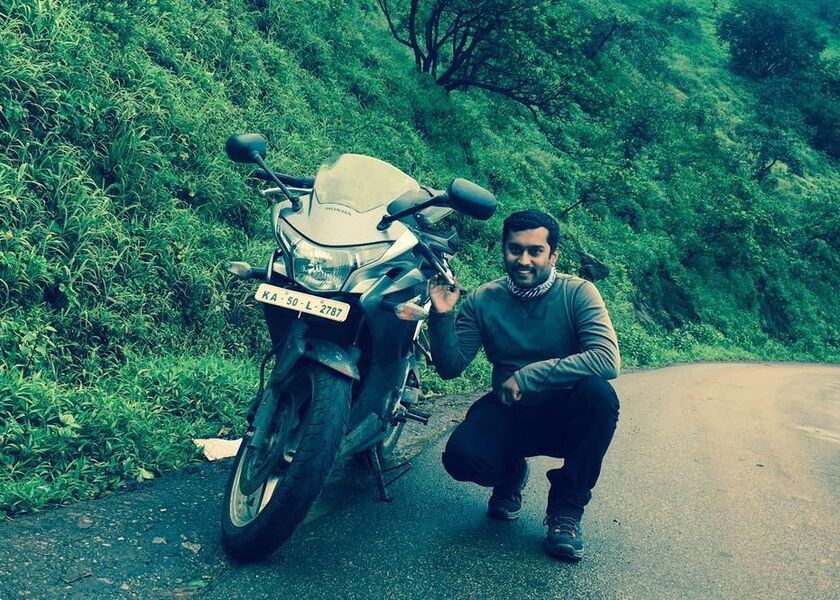 Let me introduce the love of my life.. Vishwa (My world )
As per the law of physics, Opposite poles attract each other... And Yes thats how we are..
Vishwa is more realistic and practical guy but super cool. He is fond of adventure and extremely confident guy. But very lazy to trim his beard ... He is fond of super bikes and cars and get crazy like anything..
I always felt whatever in the world i have to talk about, he is the guy with whom I am most comfortable on earth ( thats the reason i fell for him though )
Our childhood

Aren't we cute together already ?!!
With sweet mommies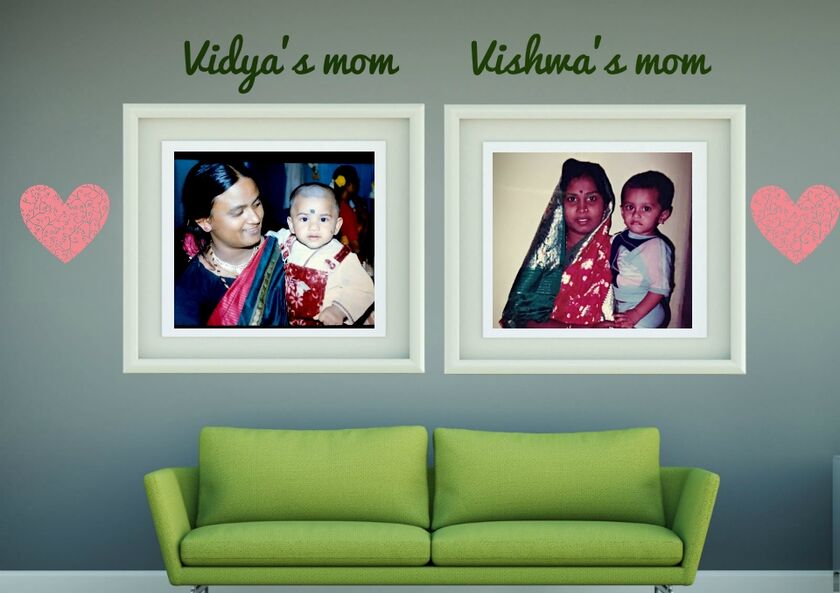 Now you know why we are cute ;)
Sweet and supportive sibblings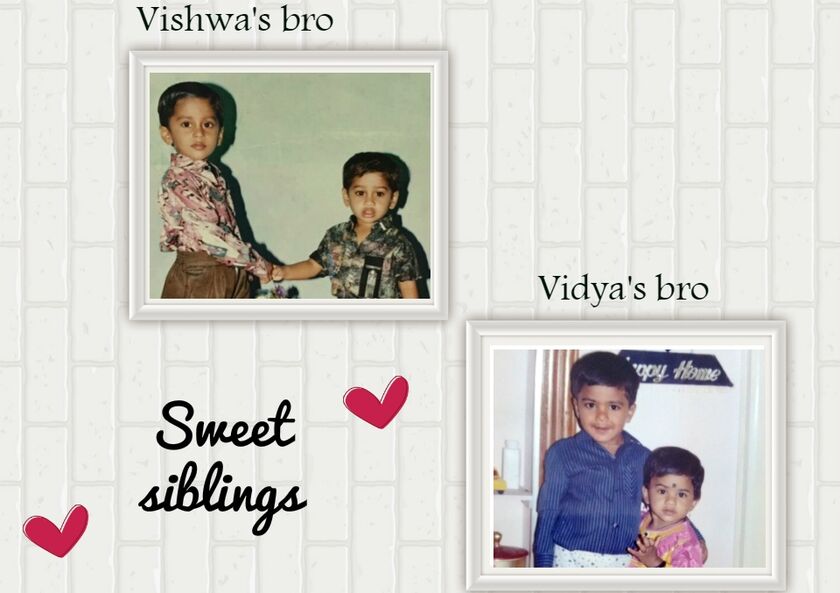 Small family to big family now!!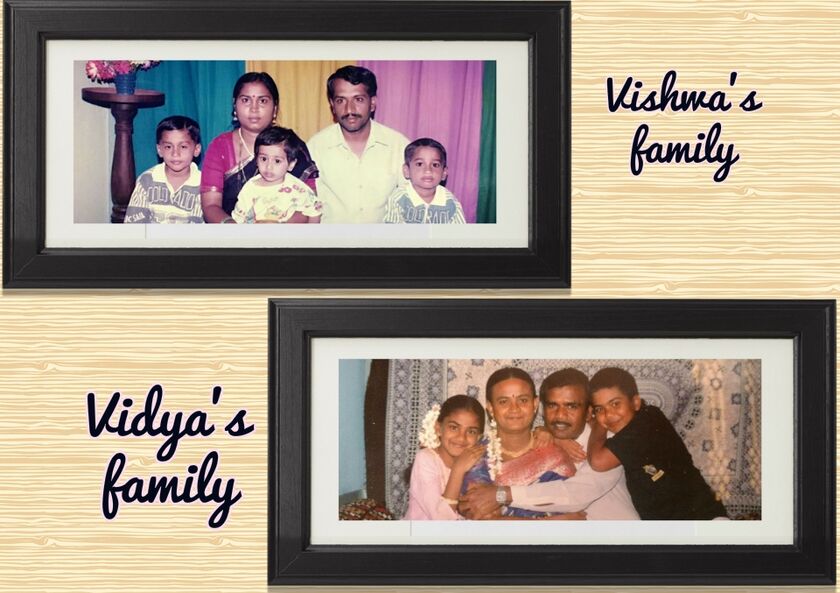 Sweet and happy family turns out to be bigger and happiest family....!! and ofcourse cool too ;)
Talented kids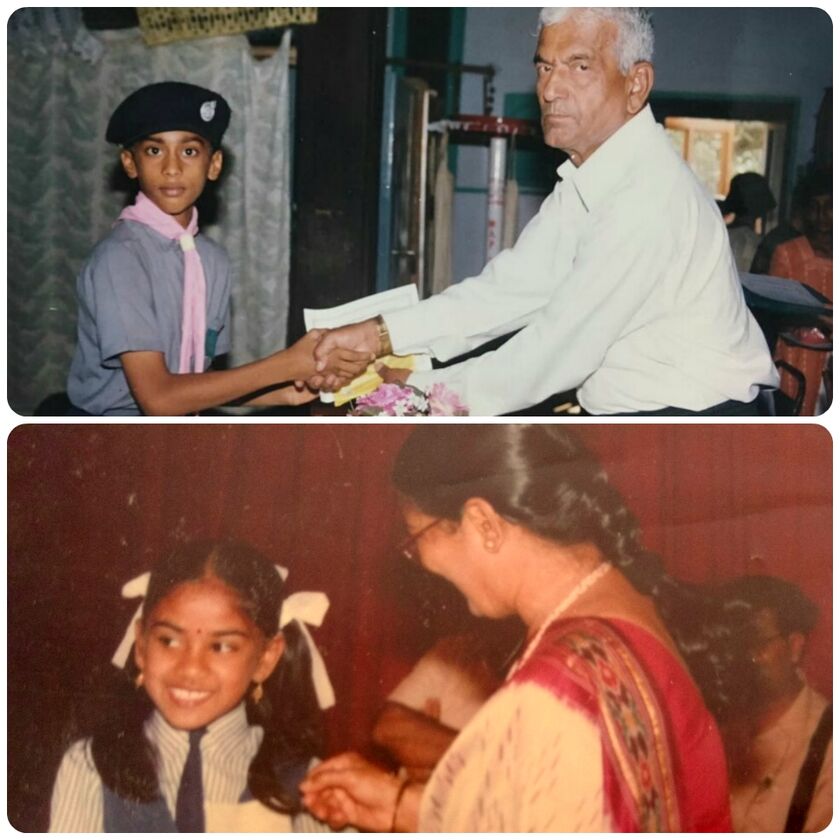 Super bright and talented even then ;)
How we fell for each other!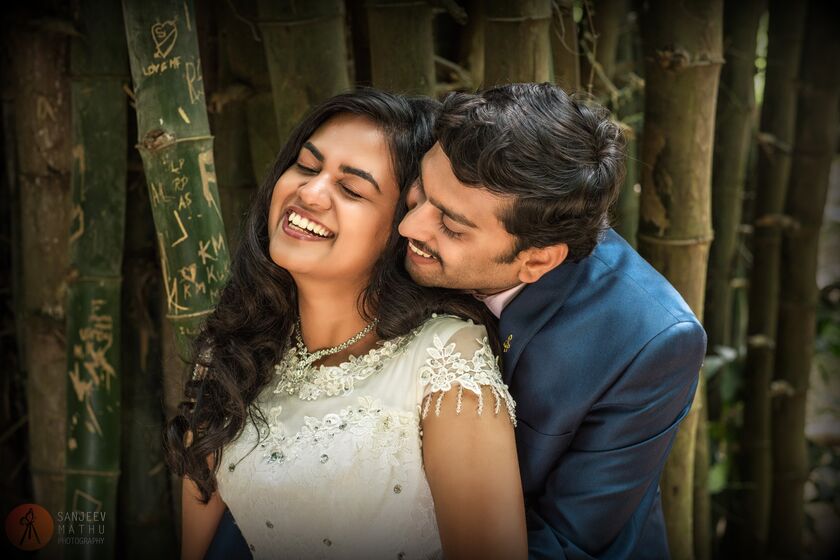 Once in a life, right in the middle of an ordinary life, Love gives us a fairytale...I always heard life is full of magic and twists, but I never knew my life would have such a big twist!!! Curious to know?
Well, Me and Vishwa knew each other from school. We were in same school, same college, same graduation college and got into same company as well.. Hmmm too many same things right!!? But then nothing happened..
Once we departed from each other for various career opportunity , is when "KAHAANI MAY TWIST" happened!!
Initially he started missing me and the love inside him for me started blooming slowly. He started expressing his feelings for me, which I never took seriously :P like any other girl..
Then comes the main day, his birthday May 16th 2012.. Since he was my good friend, I always wanted his birthday to be as special as he is. So I decided to feed him his favourite chocolate.. Quite interesting right!!
So we decided to meet up and i fed him and hugged him for first time with best wishes. He felt so good and emotional , he took out a gift for me which had the "3 magical words" and said " You are the girl of my life. I wanna grow old with you" and presented me the gift.
I was full in shock as usual :P and then immediate reaction was a biggggg NO with font size 96 :P Poor guy, Was all sad whole day. But he dint give up, he said take your time and think through.
Then as the days passed, the cupid in me starts giving me hints ;) I started liking his cuteness, his maturity, his confidence and before I realise I had already fallen for him
Exactly after one year, same day, same time May 16th 2013, I whispered the " 3 magical words" in his ears, yes ... We were fallen for each other <3
Besties for life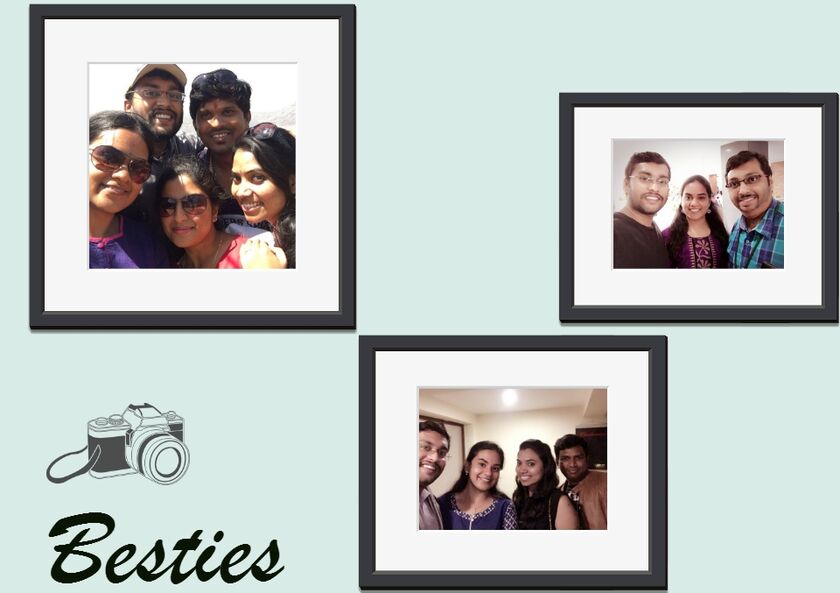 Friends who supported in every stage of life...They know how crazy we are and still choose to be seen with us in public ;)
Our Wedding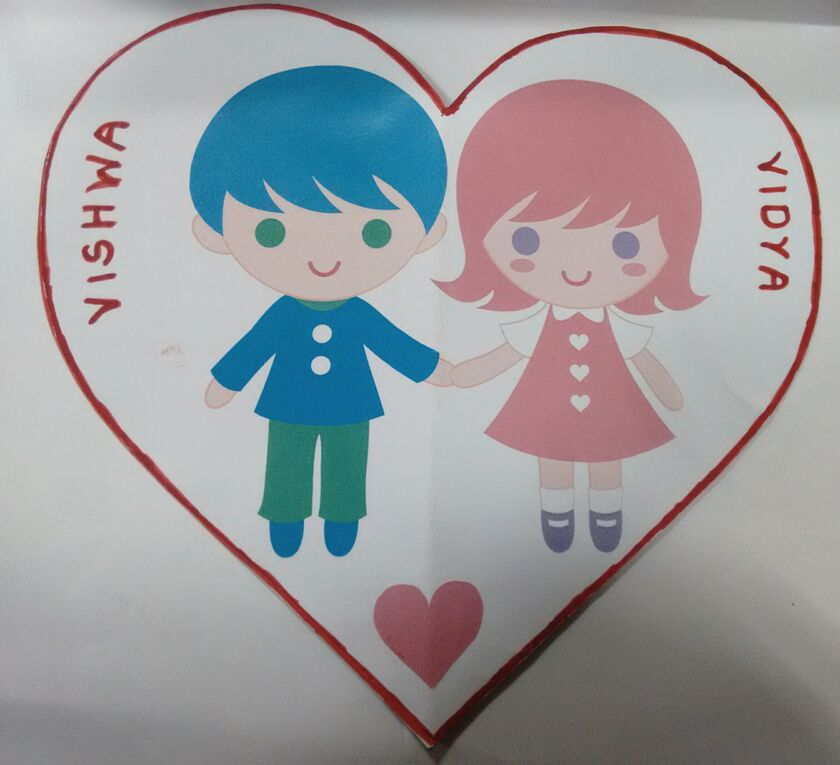 These soulmates , the two halves of same soul have to join together to start the new journey of life. Hence I am extremely happy and excited to announce our wedding.
Every love story is beautiful, but ours is my favourite one as always:P
With joyful hearts, we cordially invite you all to be present at the ceremony uniting us on
December 4th, 2016 @
BEL Kalyana Mantapa, Jalahalli,
Bangalore -560097