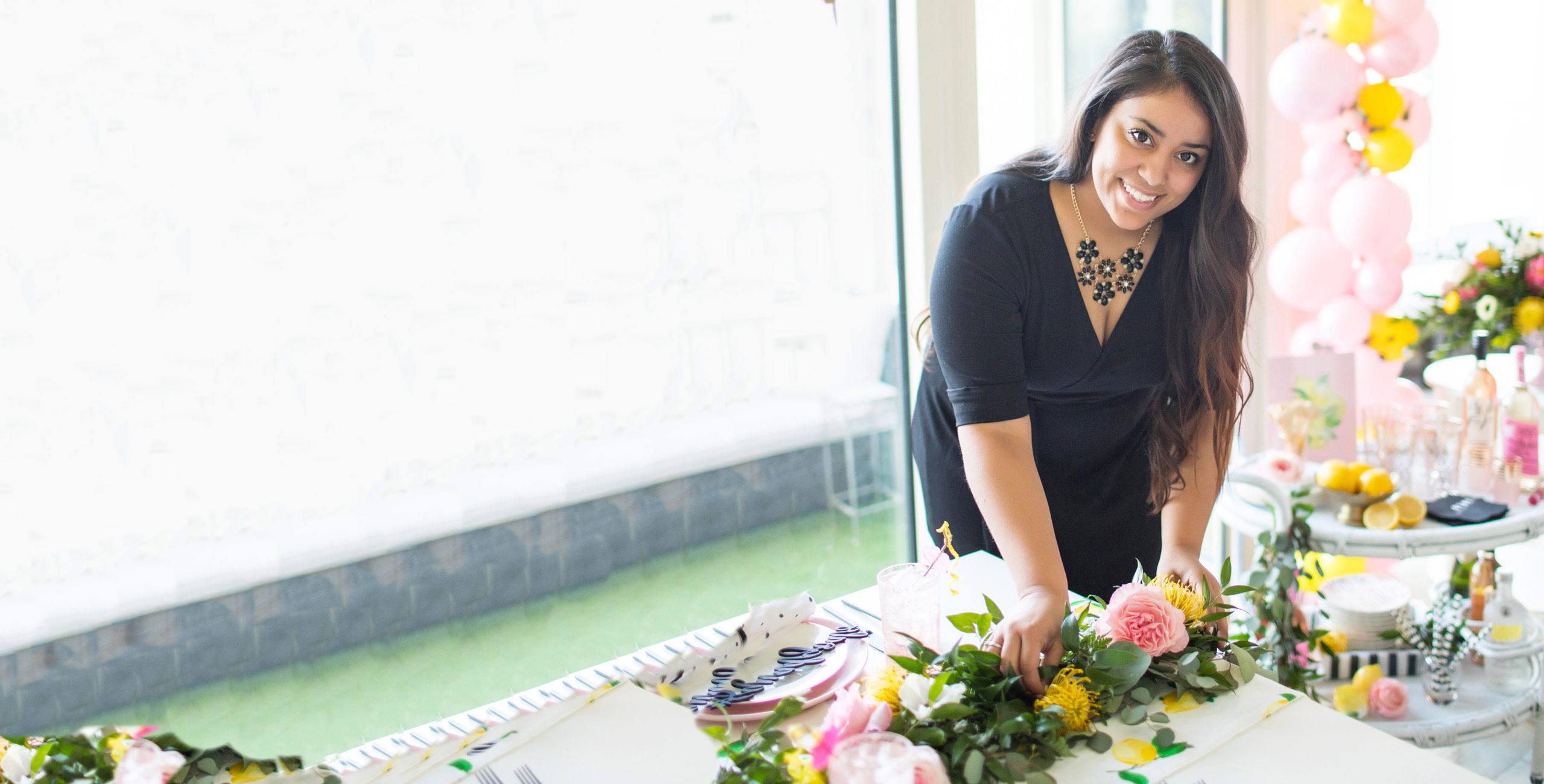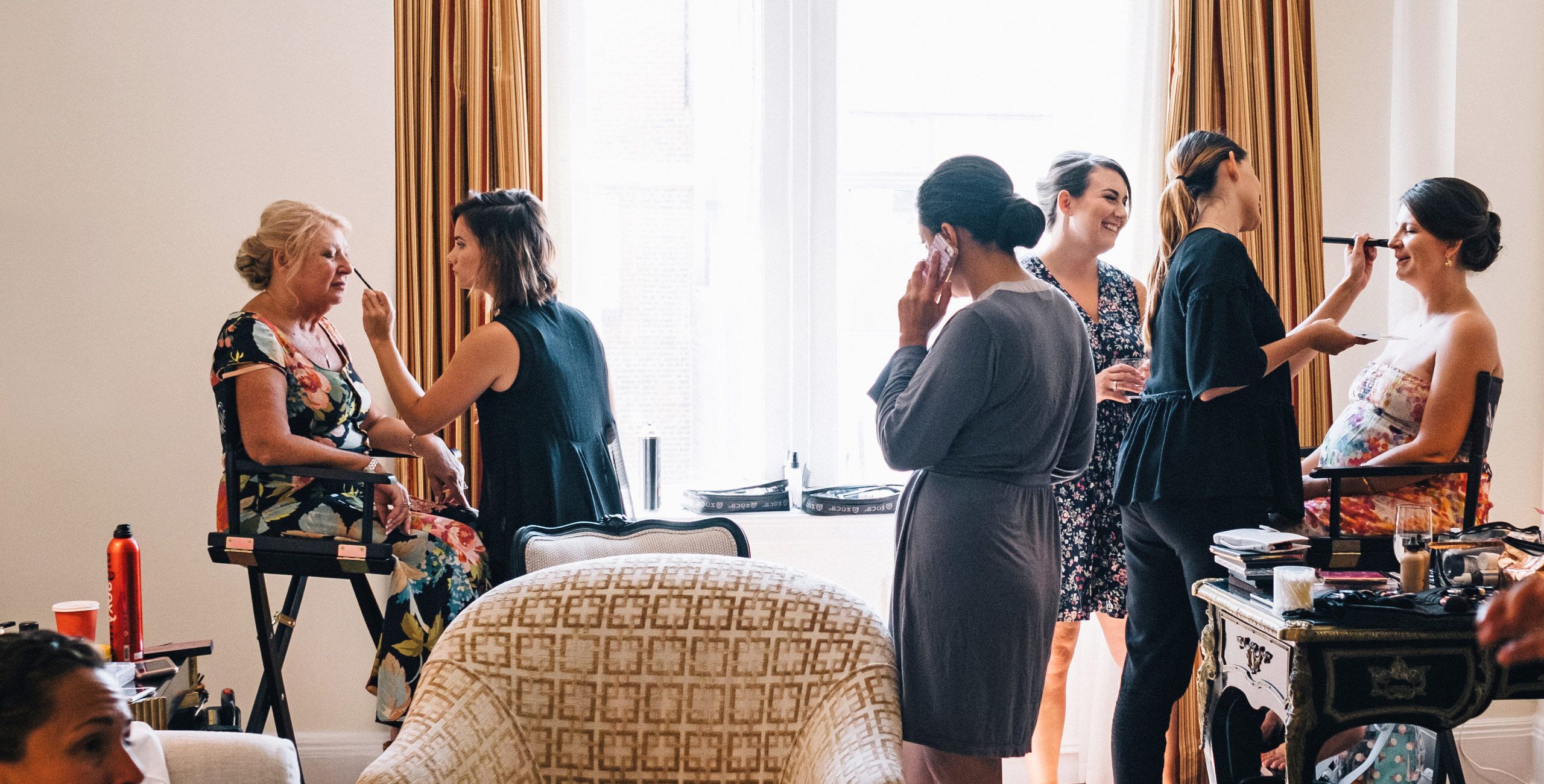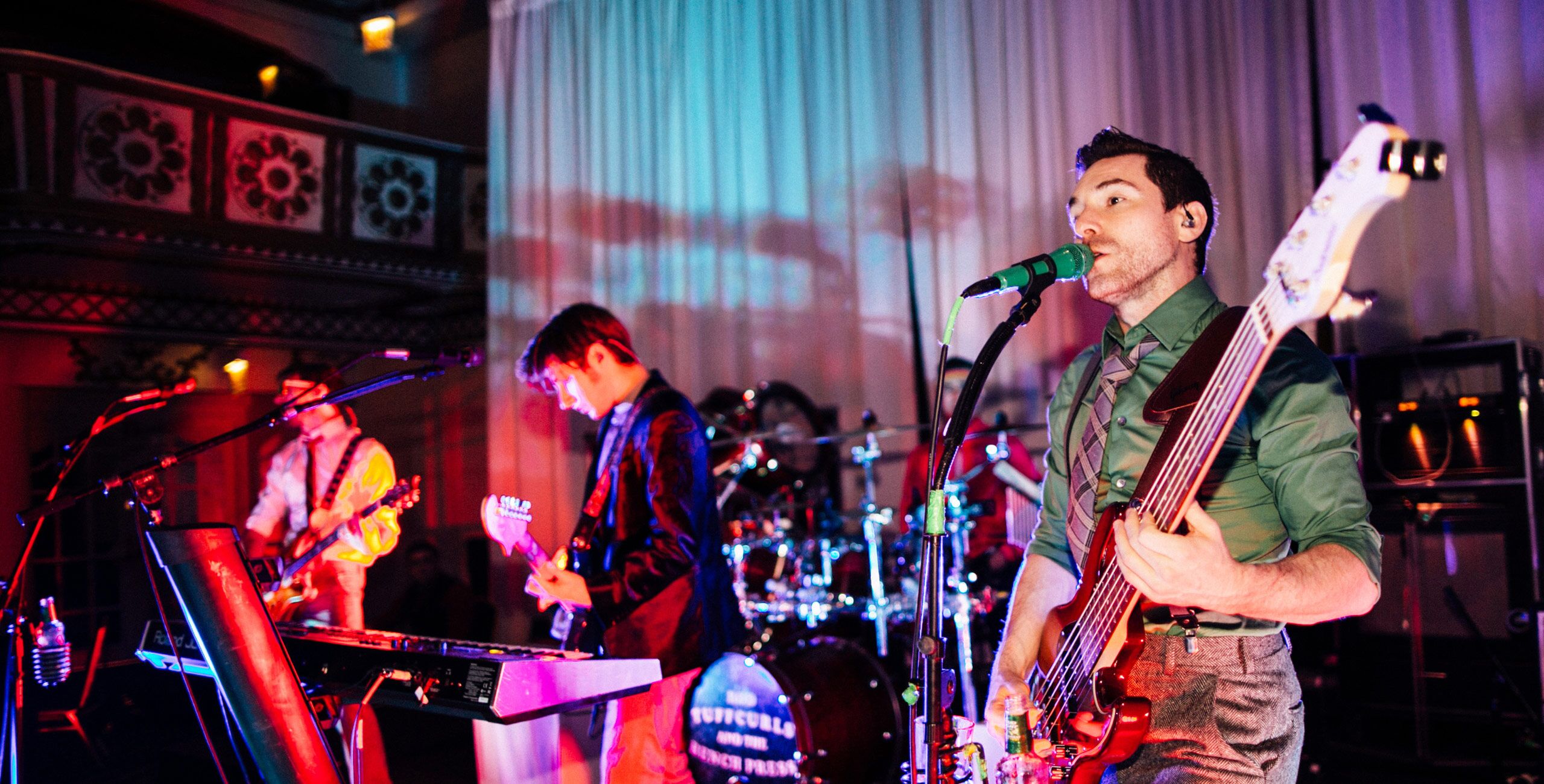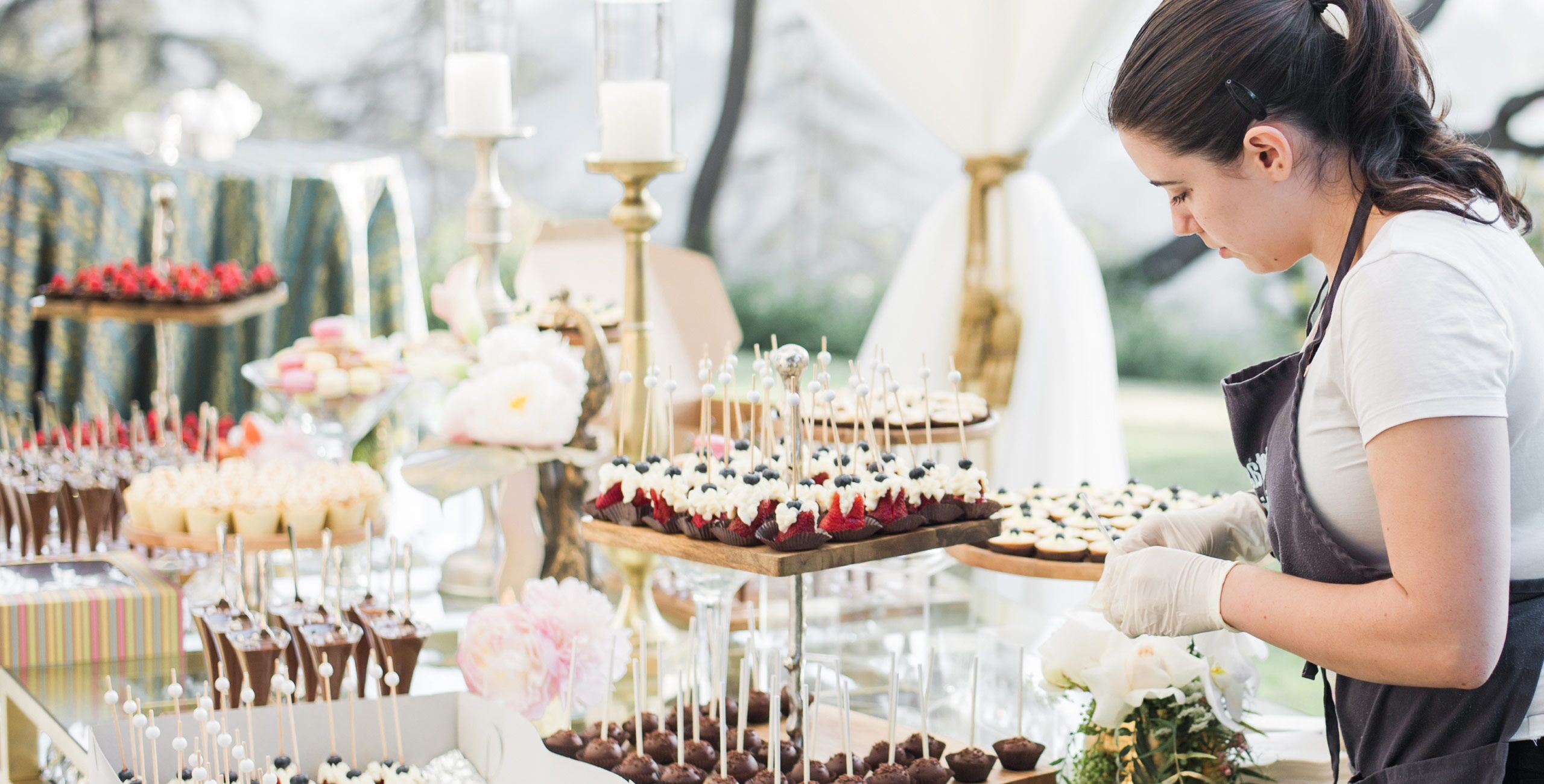 Advertise on The Knot
Don't just book more weddings … build real relationships, too. Fill out this form or call 1-833-997-0902 to get started!

The Ad Platform With Heart
Join a community of co-creators and entrepreneurs while reaching the largest audience of engaged couples, anywhere.
Learn More
Customize Your Storefront on The Knot
First impressions matter. Make the best one and build trust while showing off your work, background and passion.
Build Your Storefront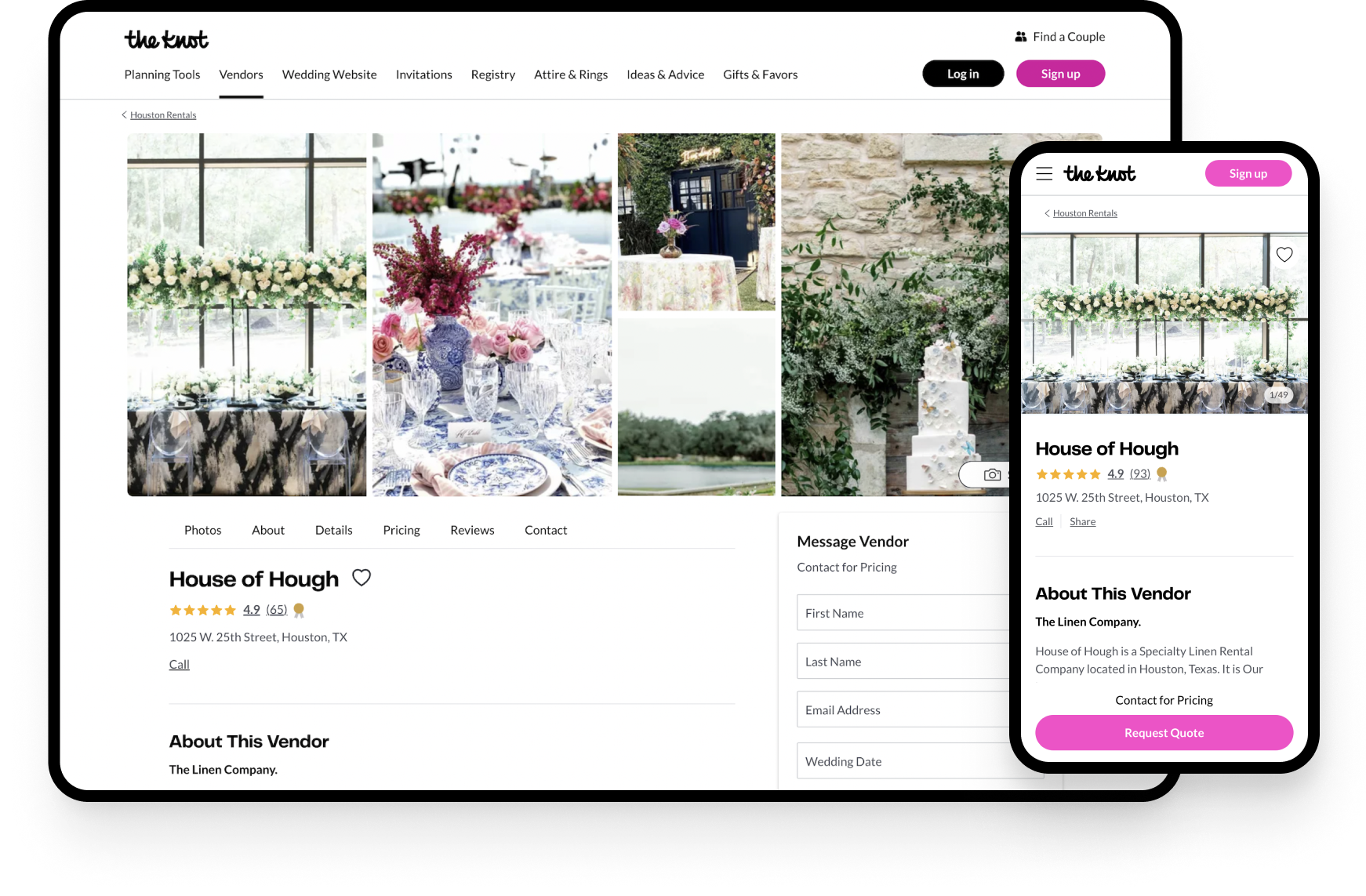 Boost Your Visibility
Be seen by more couples with a variety of advertising placement options.
Make Sure You're Seen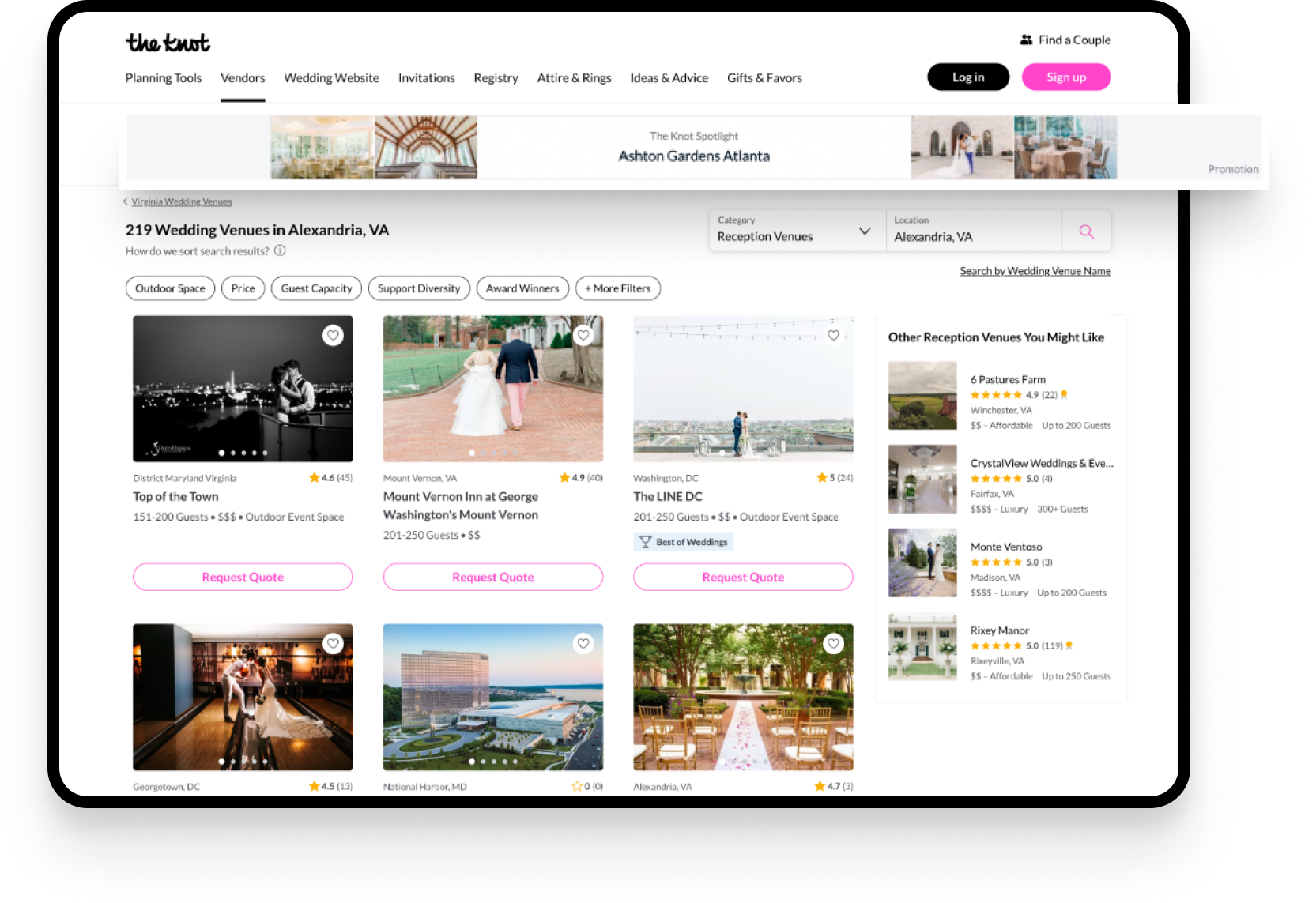 Level Up With The Knot
Contact us to find out how you can book more weddings!
The Knot advertising helps you show up everywhere couples are looking to book local businesses for their weddings.
Engaged couples come to The Knot to find and book venues, caterers, photographers, florists, planners, officiants, and other wedding-day services. We put your business in front of couples at the right time—so you get more high-intent leads and book more weddings. It's that easy. Fill out the form above or call us at
1-833-997-0902
for more information about The Knot vendor pricing options.