Budgeter
Track your wedding expenses with a free tool made to keep you on budget.
Not Just Any Wedding Budget Planner
It's easier and smarter than the typical go-to budgeter. (Really.)
Let Us Do the Math
Set your wedding expenses and we'll add them up to break down your estimates and total spent.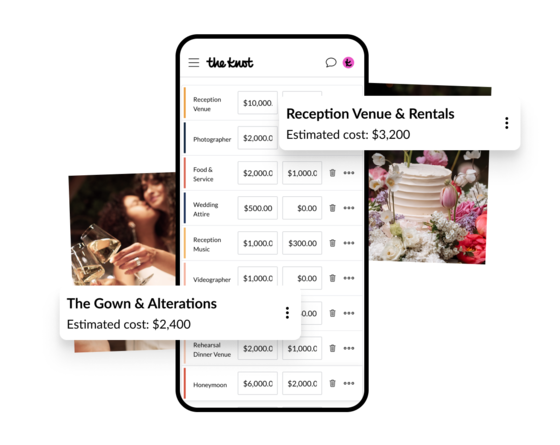 Wedding Budget Tips FTW
Get insider tips for each expense so you know why, how and when to drop your dollars.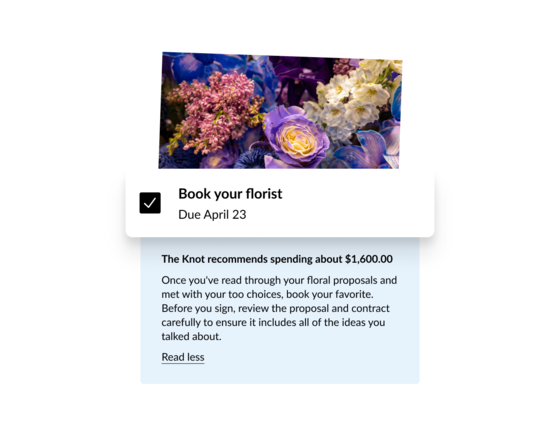 Plays Well With Others
Your wedding budget calculator is integrated with every planning tool on The Knot, so you'll always see the big picture.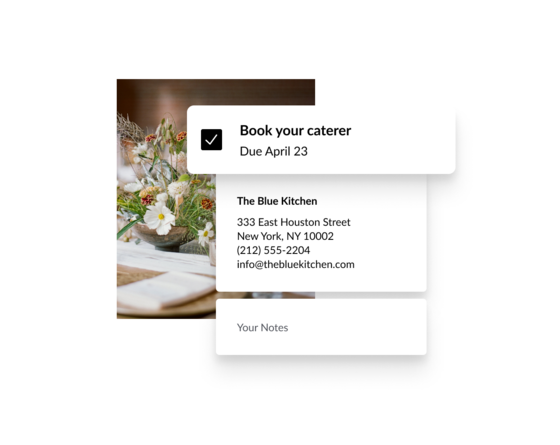 Wedding budget advice for everyone
Read up on ways to save money while having a blast with these savvy pro tips.
Frequently asked questions
Wedding costs are different for everyone and vary based on your wedding's location, size, season, and more.
The average cost of a wedding in the U.S.
ranges from about $16,000–$46,000 depending on the city or state. Keep in mind, the key word here is "average" and your wedding may be far from it.
One central spot for your wedding ideas and plans
Whether you have $1,000 or $100,000 to spend, make planning fun and easy with our free wedding planning tools.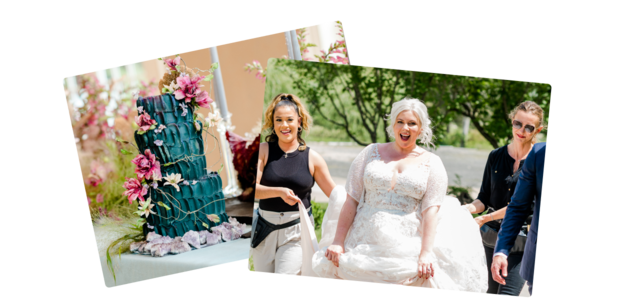 Find every vendor you need
Check out average cost breakdowns for vendors in your area and use filters to search pros by price.
Easily edit your to-do list
Get a free checklist, customizable for any budget, with month-by-month timelines, expert tips, and more.
Keep your spending on track
Let our free wedding calculator help keep costs on budget and off your mind.