Your Personal Wedding Checklist
We've distilled 20 years of wedding-planning experience into this simple Checklist. Sign up free to make it yours.
Know What To Do, When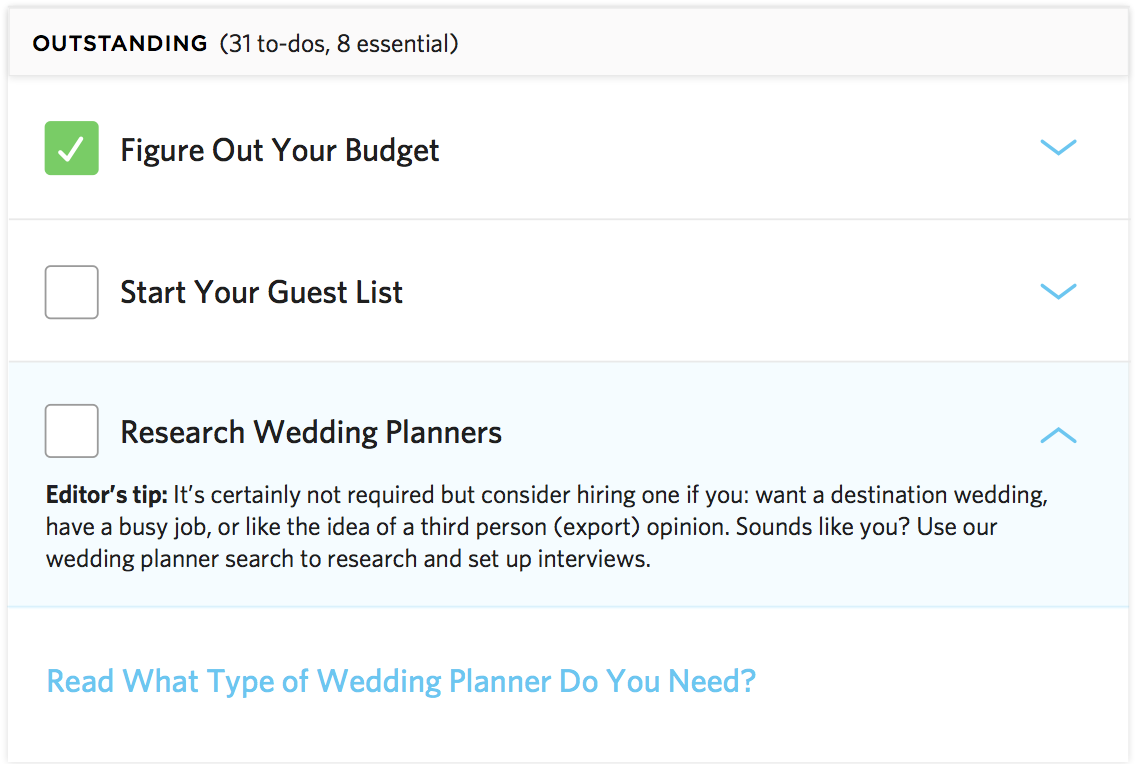 Know What To Do, When
The Knot Wedding Checklist recommends to-dos each month based on your wedding date.
Every item links to our expert advice, photo albums, fashion galleries, and the local vendors who can help bring your wedding ideas to life.
Plan Everywhere
Use Your Checklist on iPhone, Android and TheKnot.com.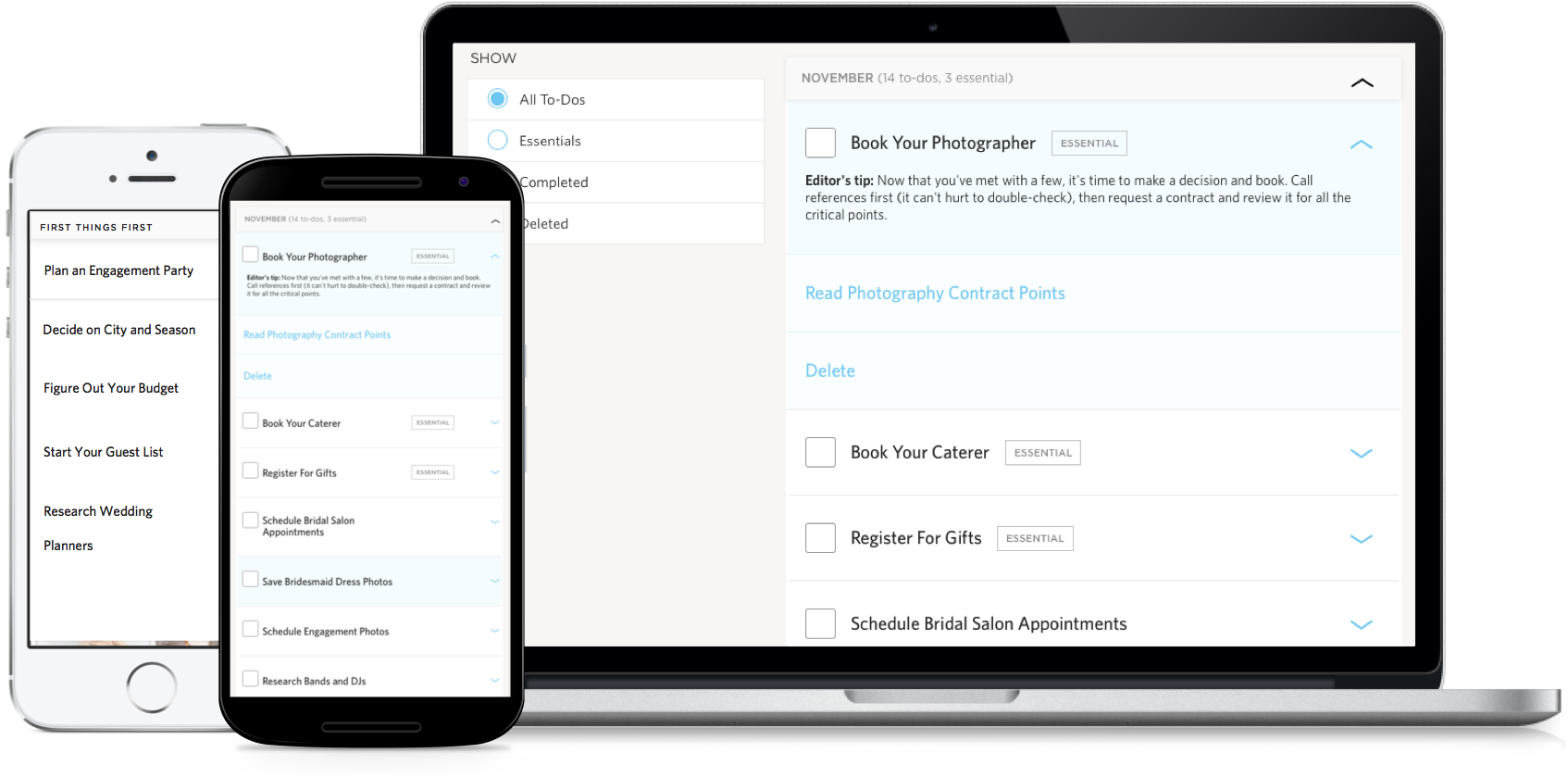 Your Complete Wedding Planner
When you sign up for The Knot, you also get access to our entire suite of personalized tools.
More About The Knot Wedding Checklist
Follow The Knot wedding checklist and timeline to keep yourself organized (and sane!). The Knot has the most comprehensive and accessible wedding planning checklist available anywhere. Use it on the website, within The Knot Wedding Planner mobile app, or just print it out for reference! Our month-by-month breakdown of to-dos (personalized just for you!) is integrated into the member experience to help guide you through planning the wedding of your dreams!
Photo Credit: Vicki + Eric Photographers | BeayxArts Photography | Allison Davis Photography | Ellie Asher Photo | Elyse Hall Photography | My Life Photography | The Nichols | Amanda Considine Photo | Amanda Hedgepeth Photography | The Studio Photographers | Jonathan Ivy Photo
Wedding Checklist
We'll help you customize your checklist. Give us your wedding date to get started.